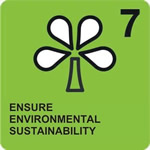 https://worldviewmission.nl/?page_id=8429
————————————————————————————–

A compilation of items recently posted to the Sustainable Development Policy & Practice knowledgebase
Latest News – 7 May 2014
Sustainabl​e Developmen​t Policy & Practice — Culture
Please try our Browser Version.
http://www.sustainabledevelopment2015.org/index.php/timeline/203-uncategorised/1498-summary-targets-from-proposals-in-sdgs-einventory
 http://uncsd.iisd.org/category/issues/information-exchange/
.
http://unfccc.int/resource/docs/2009/cop15/eng/inf01p01.pdf
————————————————————————-
—————————————————————————————————————————————
————————————————————————————————————————–
Jim Sniffen
Programme Officer
UN Environment Programme
New York
tel: +1-212-963-8094
sniffenj at un.org/jsniffen88 at gmail.com
www.unep.org
—————————————————————————————————
Global Call for Climate Action
  Daily TCK: Day 3 of the Bonn Climate Talks
http://us5.campaign-archive2.com/?u=785c636068bceae1e01c92425&id=9472abc045&e=eb9aeef31f
————————————————————————————————————————————-
You have received this message because you are subscribed to the "Beyond 2015" Google Group To send messages to this group, send an e-mail to beyond2015@googlegroups.com To unsubscribe from this group, send an e-mail to  beyond2015+unsubscribe@googlegroups.com
To visit Beyond 2015's website, visit http://www.beyond2015.org/
——————————————————————————————————–
—————————————————————————————————————————————
—————————————————————————————————————————————-
Meredith Lordan <meredith.lordan@alumni.utoronto.ca>
—–
—————————————————————————————————————————————-
Hello Y'all
Happy Easter.
This is something I been thinking about since 2004/05. Everyone pro or con to using Solar and wind energy always comes to a point of conclusion by saying that solar and wind isn't reliable or consistent thus its no good for base load / base line power.
This is true and building big batteries to store the energy isn't financially viable and isn't practical.
However I remember thinking " What if when solar and wind is active and instead of producing power and sending it directly to the grid what if when the technology is active and producing power, why not take this power and use it to spit water into hydrogen and oxygen and then store the hydrogen and store it underground in safe tanks and then when power is needed burn the hydrogen in gen/sets the hydrogen can be used at peak hours, can be used to supplement the burning of natural gas/coal and thus reduce Co2 and other harmful gases and oxides.
The production of hydrogen wont have a co2 foot print and I think it holds merit and has common sense attached to it.
 All the technology exists to pull it off and perhaps this technology would be best used to supplement energy used in high rises, condo's decentralized villages or even in everyday home use eventually. Not sure which would be better to use this scheme would it best be used in centralized or decentralized area's/locations.
Your thoughts and feed-back would be appreciated.
Here is a link which explains this original thought and upgrades the process using nano tech..
Best Regards,
Shane Pulak
—————————————————————————————————————————————-
—————————————————————————————————————————————-
Showa-Tec Develops Products Inspired by Nature to Create New Added
Values
JFS Newsletter No.140 (April 2014)
Biomimicry is the concept of learning technologies from nature and
living things. Showa-Tec Co., a corporate member of Japan for
Sustainability (JFS), is a manufacturer of precision rubber molds for
cameras, automobile parts and medical devices, as well as rubber stamps
for business use. The company has developed products with its original
technologies using biomimicry.
http://www.japanfs.org/en/news/archives/news_id034882.html
Internet Media Company Conducts Survey on Happiness Levels of Japanese
People
Livesense Inc., an Internet media company with a business philosophy of
"Happiness Begets Happiness," established an ongoing research initiative
to "invent the next common," named the Livesense Common Institute, on
December 7, 2013. It released the result of a survey on the happiness of
Japanese people conducted prior to its establishment.
http://www.japanfs.org/en/news/archives/news_id034851.html
Japanese Company to Launch Ecological Waterless Toilet Project in Kenya
LIXIL Corporation, a Japanese living and housing solutions company,
announced on January 23, 2014, that the Japan International Cooperation
Agency (JICA) selected LIXIL's proposal to popularize an ecological
waterless toilet system in Kenya for JICA's Collaboration Program with
the Private Sector for Disseminating Japanese Technology, which aims to
improve social and economic development in developing countries. LIXIL
will implement the proposed project with the support of JICA.
http://www.japanfs.org/en/news/archives/news_id034853.html
NFUAJ Selects 10 More Projects to Be Listed as Heritage for the Future
The National Federation of UNESCO Associations in Japan (NFUAJ) released
on December 19, 2013, a list of 10 projects selected for the Fifth
Heritage for the Future Project. The project is part of the
association's initiative called the "Heritage for the Future," which
aims to preserve local culture and the natural environment and pass them
on to future generations over the next 100 years. NFUAJ calls on
communities to make efforts to conserve their cultural and natural
heritage, listing a total of 49 projects as Future Heritage during the
five years since the launch of the program.
http://www.japanfs.org/en/news/archives/news_id034855.html
Procurement Price Set for Offshore Wind Power to Expand Its Introduction
The Ministry of Economy, Trade and Industry compiled the results of the
discussions carried out by a study group on the procurement price for
offshore wind power based on the Feed-in Tariff (FIT) scheme, and
publicized the details on January 7, 2014. Having higher wind speed and
less impact on landscape and noise, offshore power generation enjoys
several advantages when compared to land-based wind power generation,
and it is expected to be a major driving force for promoting renewable
energy in Japan.
http://www.japanfs.org/en/news/archives/news_id034857.html
First Generation of Fukushima Reconstruction Leaders Trained
The final presentation of the students of the Fukushima Reconstruction
Juku, a leadership program to train future generations to take part in
the reconstruction process of Fukushima after the Great East Japan
Earthquake of March 2011, was held on December 14, 2013, in Koriyama
City, Fukushima Prefecture. As an accomplishment of the eight-month
class offered from May 2013, the first generation of students gave
presentations on projects that will lead to reconstruction of the
prefecture.
http://www.japanfs.org/en/news/archives/news_id034858.html
Traditional Cooking Program Wins Biodiversity Action Award
The Executive Committee for the Biodiversity Action Awards announced on
November 3, 2013, the winners of this year's awards, with the Grand Prix
given to a traditional cooking program using food items harvested from
Lake Biwa, which was promoted by Eco-Idea Kids Lake Biwa (known as
I-Kids) in Shiga Prefecture.
http://www.japanfs.org/en/news/archives/news_id034860.html
University Research Group Develops Zero Standby Power Consumption
Wake-up Circuit
Ritsumeikan University in Kyoto, Japan, announced on December 5, 2013,
the development of a wake-up circuit that utilizes LED generated
electricity and requires virtually zero standby power; the circuit
starts only when in use. The research has been led by Professor Takakuni
Douseki of College of Science and Engineering in the University.
http://www.japanfs.org/en/news/archives/news_id034862.html
METI Allocates Part of FY2014 Draft Budget to Promote Smart Energy
Consumption
Japan's Ministry of Economy, Trade and Industry (METI) revealed on
March 24, 2014, its fiscal 2014 budget, which includes intensive
allocation to the following five items: accelerating reconstruction of
disaster-hit areas and Fukushima, promoting small- and medium-sized
enterprises and small-scale entrepreneurs, innovation, global business
expansion strategy, and advancing environmental and energy policy.
http://www.japanfs.org/en/news/archives/news_id034864.html
Micro Hydro Helping to Revitalize Community in Gifu Prefecture
In Itoshiro, a shrinking rural community in Gifu Prefecture in central
Japan, three micro hydropower systems are providing local, sustainable
power. The systems were introduced by the Regional Renaissance Agency
(RRA) , a non-profit organization that supports grassroots community
building activities, in collaboration with another non-profit,
Yasuragi-no-Sato Itoshiro.
http://www.japanfs.org/en/news/archives/news_id034866.html
Maximum 22.8% Cut in Peak Power Use Achieved in Yokohama Demonstration
Project
Yokohama, Japan, announced on October 24, 2013, that it had achieved a
maximum reduction in peak electricity use of 22.8%, higher than the
target value, in a demonstration test utilizing a building energy
management system (BEMS). The test was part of a broader initiative
called the Yokohama Smart City Project (YSCP).
http://www.japanfs.org/en/news/archives/news_id034873.html
RIKEN Improves Photosynthesis Bioplastic Production to World's Highest
Level
RIKEN, Japan's comprehensive science research institution, announced on
January 23, 2014 that its joint research with Universiti Sains Malaysia
using genetically modified cyanobacteria yielded the most efficient
bioplastic production by photosynthesis in the world.
http://www.japanfs.org/en/news/archives/news_id034875.html
Japan's Cabinet Office Launches Website Providing Data on Women in the
Workplace
Japan's Cabinet Office launched in January 2014 a new website providing
numerical data on the participation of women in the Japanese private
sector. The site, which is based on data on the recruitment and
promotion of women at private companies, is intended to improve
transparency and promote voluntary corporate efforts on workplace
equality.
http://www.japanfs.org/en/news/archives/news_id034876.html
-:*:-:*:–:*:-:*:–:*:-:*:–:*:-:*:–:*:-:*:–:*:-
What's New This Week from Miracle Miracle
— A Place for Global Kids to Create the Future
( 22 Apr. –  6 May. 2014 )
-:*:-:*:–:*:-:*:–:*:-:*:–:*:-:*:–:*:-:*:–:*:-
Miracle Report: Unique Rats Living Naked in the Soil
On the earth, there are a lot of living things that live in a way
mysterious to humans. One example is naked mole rats. How do the rats
with a unique name live?
http://miracle-kids.net/en/report/2014/rpt_id000474.html
What Do You Think?:
How do naked mole rats live underground?
http://miracle-kids.net/en/enquete/2014/enq_id000472.html
** What Do You Think? **
The Miracle Miracle management team is presenting a question in this
section. Let us know what you are doing and what you always think.
# # #
Japan for Sustainability (JFS) is a non-profit communication platform to
disseminate environmental information from Japan to the world. We are
grateful that people in 191 countries have found an interest in our free
e-mail publications, and will continue to do our best to deliver useful
information to our readers all around the globe.
Please feel free to forward this message to your colleagues and friends
wherever the Internet can reach. If you know colleagues or friends there
with an interest in sustainability, please do forward them one of our
newsletters and invite them to try our service. To subscribe for JFS
Newsletters, visit www.japanfs.org/en/newsletter/subscribe.html
***** Support Us *****
If you find our information and activities unique and valuable,
we appreciate your support!
http://www.japanfs.org/en/join/donation.html
***** Unsubscribe E-Mail Newsletter *****
Use this form http://www.japanfs.org/en/newsletter/subscribe.html to
remove your email address from our mailing list.
***** Online community for young people around the world *****
Miracle Miracle — A Place for Global Kids to Create the Future
http://miracle-kids.net/en/
***** Contact *****
We welcome your comments. Please send them to: info@japanfs.org
Japan for Sustainability (JFS)
Website: http://www.japanfs.org/en/
Twitter: http://twitter.com/japanfs
Facebook: http://www.facebook.com/japanfs.en
Copyright (c) 2014, Japan for Sustainability. All Rights Reserved.
—————————————————————————————————————————————–
—————————————————————————————————————————————–
Dear Community of Educators,
Dr. Jeff Masters' WunderBlog is offering open access to watch the premiere full episode of "Years of Living Dangerously."
—————————————————————————————————————————————–
Post 2050 – The Future We want  to Create… Corporate Social Responsibi​lity  – Educating for Sustainabi​lity  HAWORTH
——————————————————————————————————————————————
———————————————————————————————————————————-
———————————————————————————————————————————–
——————————————————————————————————————————
——————————————————————————————————————————-
——————————————————————————————————————————-
——————————————————————————————————————————-
——————————————————————————————————————————–
——————————————————————————————————————————-
————————————————————————————————————————————
———————————————————————————————————————————–
————————————————————————————————————————–
————————————————————————————————————————–
————————————————————————————————————————–
————————————————————————————————————————–
—————————————————————————————————————————
————————————————————————————————————————–
————————————————————————————————————————–
Third World Network News FW:   TWN Info Service on UN Sust Dev: SDGs intergover​nmental negotiatio​ns begin
————————————————————————————————————————-
————————————————————————————————————————–
—————————————————————————————————————————
—————————————————————————————————————————-
—————————————————————————————————————————–
—————————————————————————————————————————-
—————————————————————————————————————————–
——————————————————————————————————————————
——————————————————————————————————————————
——————————————————————————————————————————
——————————————————————————————————————————-
Dear Climate Change Team members,
Run by
————————————————————————————————————————–
————————————————————————————————————————–
——————————————————————————————————————————
——————————————————————————————————————————
——————————————————————————————————————————–
Mufaddal Mirza NKD, Ph.D. (UIUC-USA)
+92-333-228-3257
12 Faisal Arcade, A-39, Block 7&8, KCHSU
Shahrah e Faisal, Karachi 75350
———————————————————————————————————————————
——————————————————————————————————————————-
———————————————————————————————————————————-
Dear Colleagues,
The eighth session of the UN General Assembly's (UNGA) Open Working Group (OWG) on Sustainable Development Goals (SDGs) convened on 3 February and is in session until 7 February 2014, at UN Headquarters in New York, US.
This is the eighth and final "stocktaking" meeting of the group since the UNGA's adoption of Decision 67/555, which established the composition of the OWG and thus followed-up on the outcome of the 2012 UN Conference on Sustainable Development (UNCSD or Rio+20). Following OWG-8, five decision-making sessions of the OWG will take place, from March-July 2014.
OWG-8 is focusing on the following topics:
In addition, an informal consultation was held on the evening of 4 February 2014, during which member States considered how to proceed following OWG-8.
IISD RS is producing daily web coverage from this session, in addition to a summary and analysis.
Langston James "Kimo" Goree VI ,   Vice President, Reporting Services and United Nations Liaison
International Institute for Sustainable Development (IISD) — United Nations Office
300 E 56th St. Apt. 11D – New York, NY 10022  USA
 http://post2015.iisd.org/post2015-update/2014-01-17/
http://sustainabledevelopment.un.org/index.php?menu=1565
http://sustainabledevelopment.un.org/index.php?menu=1670
 http://uncsd.iisd.org/sd-update/2014-01-09/
The  Summary of this meeting is now available in PDF format
Contacts
Green Growth Knowledge Platform:
Amanda McKee, +1 202 458 8886,   amckee@ggkp.org
Swiss Confederation: Media Section,
Federal Office for the Environment, +41 (0)31 322 90 00, 
medien@bafu.admin.ch;  Information EDA, +41 (0)31 322 31 53, 
United Nations Environment Programme: Leigh-Ann Hurt, +41 22 917 8766,
http://www.greengrowthknowledge.org/
 Towards development of culturla competency-based curriculum in Botswana and the region
http://www.unevoc.unesco.org/e-forum/Keitumetse-2013_Sustainability_COBACHREM.pdf
——————————————————————————————————

UN General Assembly Unanimously Re-elects Achim Steiner Executive Director of UNEP 

New Term to Witness First-ever UN Environment Assembly and New Strides in Transition Towards an Inclusive Green Economy and Post-2015 Development Agenda

Nairobi, 9 March 2014
– The United Nations General Assembly unanimously re-elected Achim Steiner, Friday, for a third term as Executive Director of the United Nations Environment Programme (UNEP) for a two-year period beginning on 15 June 2014, based on the recommendation of UN Secretary-General Ban Ki-moon.
Before joining UNEP, Mr. Steiner served as Director-General of the International Union for Conservation of Nature (IUCN) from 2001 to 2006, and prior to that as Secretary-General of the World Commission on Dams. His professional career has included assignments with governmental, non-governmental and international organizations in different parts of the world including India, Pakistan, Germany, Zimbabwe, USA, Vietnam, South Africa, Switzerland and Kenya. He worked both at grassroots level as well as at the highest levels of international policy-making to address the interface between environmental sustainability, social equity and economic development.
Mr. Steiner, a German and Brazilian national, was born in Brazil in 1961. His educational background includes a BA from the University of Oxford as well as an MA from the University of London with specialization in development economics, regional planning, and international development and environment policy. He also studied at the German Development Institute in Berlin as well as the Harvard Business School.
During mr. Steiner's tenure as UN Under-Secretary-General and UNEP Executive Director, UNEP made significant strides, from the launch of the Green Economy Initiative in 2008 to the strengthening of UNEP as part of the Rio+20 outcome, the establishment of the first international science-policy platform on biodiversity and ecosystems (IPBES),  the adoption of the milestone Minamata Convention on mercury,  and the production of  authoritative and influential environmental assessments and tools to guide some political negotiation processes as well as policy development and implementation.

Strengthening of UNEP
The Rio+20 Summit, followed by a UN General Assembly resolution, gave the green light to the upgrading and strengthening of UNEP.
As a result, the first-ever United Nations Environment Assembly (UNEA) of UNEP will be held in June 2014. It will be the highest level global platform for environmental policy making – with universal membership and full participation from all 193 UN Member States – feeding directly into the General Assembly.
At the same time, there has been a steady increase in funding for UNEP since 2006, with record levels of resources mobilized for in 2013/14.  
Green Economy
At Rio+20, more than 190 nations gave the green light to an inclusive Green Economy in the context of sustainable development and poverty eradication. An inclusive Green Economy has the potential to improve human well-being and social equity, while significantly reducing environmental risks and ecological scarcities. Today, the Green Economy is at the heart of efforts to design an equitable and effective post-2015 development agenda.
The initiative was first launched in October 2008, at the height of the economic crises.  It aimed to mobilize and re-focus the global economy towards investments in clean technologies and "natural" infrastructure such as forests and soils is the best bet for real growth, combating climate change and triggering an employment boom in the 21st century.
At the time, Mr. Steiner said: "The financial, fuel and food crises of 2008 are in part a result of speculation and a failure of Governments to intelligently manage and focus markets."
"But they are also part of a wider market failure triggering ever deeper and disturbing losses of natural capital and nature-based assets coupled with an over-reliance of finite, often subsidized fossil fuels," he said.
"The flip side of the coin is the enormous economic, social and environmental benefits likely to arise from combating climate change and re-investing in natural infrastructure — benefits ranging from new green jobs in clean tech and clean energy businesses up to ones in sustainable agriculture and conservation-based enterprises," he added.
In early 2014, Mr. Steiner launched in Davos an Inquiry into policy options for guiding the global financial system to invest in the transition to a Green Economy. The inquiry aims to engage, inform and guide policy-makers, financial market actors and other stakeholders concerned with the health of the financial system and its potential for shaping the future economy. Ultimately, it will lay out a series of options for advancing a sustainable financial system.

Minamata Convention
International effort to address mercury — a notorious heavy metal with significant health and environmental effects — was delivered a significant boost with Governments agreeing to a global, legally-binding treaty to prevent emissions and releases in January 2013.
The Minamata Convention on Mercury —  which will reduce emissions and releases of the toxic metal into air, land and water and to phase out many products that contain mercury — was opened for signature on 10 October 2013. It has since been signed by 96 countries and ratified by one (United States).

New International Science-policy Platform
The Intergovernmental Platform on Biodiversity and Ecosystem Services (IPBES) was set up to assist Governments and citizens to better understand the state, trends and challenges facing the natural world and humanity in the 21st century.
The Platform will bridge the gulf between the wealth of scientific knowledge on the accelerating declines and degradation of the natural world, with knowledge on effective solutions and decisive government action required to reverse these damaging trends.
Its various roles will include carrying out high-quality peer reviews of the wealth of science on biodiversity and ecosystem services emerging from research institutes across the globe in order to provide gold standard reports to Governments.
These reports will not only cover the state, status and trends of biodiversity and ecosystems, but will also outline transformational policy options and responses to bring about real change in their fortunes.
The IPBES will achieve this in part by prioritizing, making sense of and bringing consistency to the great variety of reports and assessments conducted by United Nations bodies, research centres, universities and others as they relate to biodiversity and ecosystem services.

On Road to New Climate Change Agreement
Under Mr. Steiner's leadership UNEP has issued four editions of its authoritative annual Emissions Gap Report, detailing the amount of CO2 equivalent emissions that must be cut in order to keep the planet on track within its 2°C target and head off a host of negative impacts.
The Emissions Gap Report 2013 — involving 44 scientific groups in 17 countries and coordinated by UNEP — was released ahead of the Climate Change Conference of the Parties in Warsaw.
It finds that although pathways exist that could reach the 2oC target with higher emissions, not narrowing the gap will exacerbate mitigation challenges after 2020.
This will mean much higher rates of global emission reductions in the medium term; greater lock-in of carbon-intensive infrastructure; greater dependence on often unproven technologies in the medium term; greater costs of mitigation in the medium and long term; and greater risks of failing to meet the 2° C target. Even if nations meet their current climate pledges, greenhouse gas emissions in 2020 are likely to be 8 to 12 gigatonnes of CO2 equivalent (GtCO2e) above the level that would provide a likely chance of remaining on the least-cost pathway.
If the gap is not closed or significantly narrowed by 2020, the door to many options to limit temperature increase to a lower target of 1.5° C will be closed, further increasing the need to rely on faster energy-efficiency improvements and biomass with carbon capture and storage.
At the time, Mr. Steiner said:  "Delayed actions means a higher rate of climate change in the near term and likely more near-term climate impacts, as well as the continued use of carbon-intensive and energy-intensive infrastructure. This 'lock-in' would slow down the introduction of climate-friendly technologies and narrow the developmental choices that would place the global community on the path to a sustainable, green future."
"However, the stepping stone of the 2020 target can still be achieved by strengthening current pledges and by further action, including scaling up international cooperation initiatives in areas such as energy efficiency, fossil fuel subsidy reform and renewable energy," he added. "Even agriculture can contribute, as direct emissions from this sector are currently responsible for 11 per cent of global greenhouse gas emissions-more if its indirect emissions are taken into account."

Environment under Review
UNEP is mandated to keep the state of the global environment under review.

UNEP Live, a cutting-edge, dynamic new platform to collect, process and share the world's best environmental science and research, was launched in January 2014.
The platform provides data access to both the public and policy-makers using distributed networks, cloud computing, big data and improved search functions.
It will fill gaps between data providers and consumers and will focus on the latest information and emerging issues. Through the platform's apps, multimedia content and digital publishing tools, users will have access to data from UNEP, national and regional resources and other knowledge and data providers. Moreover, through these tools and resources, UNEP Live will extend the knowledge base for global environmental policy-making and evidence-based analysis.
It will also support the streamlining of national monitoring, reporting and verification of data for global and regional environmental goals, including the post-2015 agenda and the Sustainable Development Goals.
Public access to data is a fundamental element in the transformation to a vibrant Green Economy. Better access allows citizens to better understand — and even participate in the collection of — data on environmental changes.
The role of the public in "citizen science", or the crowd-sourcing of data, is one of the most cutting-edge and exciting tools emerging in the global research arena. It provides people a greater voice in policy development and monitoring, which is crucial to an inclusive Green Economy.
Through the UNEP Live initiative, UNEP will work with a number of global partners (UN-DESA – on implementing frameworks for environmental data and statistics and in coordinating support to countries to improve access to information; FAO and WHO — on integrated indicators for the sustainable development goals; as well as UN regional offices — to advise on which environmental data sets should be prioritized for collection and sharing with the public.

Global Environment Outlook (GEO-5) is the most authoritative assessment of the state, trends and outlook of the global environment. The report is produced over three years in a process that involved more than 600 experts worldwide, who collate and analyze data from every continent to build up a detailed picture of the world's wellbeing.
The fifth edition of GEO-5, launched on the eve of the Rio+20 Summit in June 2012, assessed 90 of the most-important environmental goals and objectives and found that significant progress had only been made in four.
According to the wide-ranging assessment, the world continues to speed down an unsustainable path despite over 500 internationally agreed goals and objectives to support the sustainable management of the environment and improve human well-being.
The report cautions that if humanity does not urgently change its ways, several critical thresholds may be exceeded, beyond which abrupt and generally irreversible changes to the life-support functions of the planet could occur.
"If current trends continue, if current patterns of production and consumption of natural resources prevail and cannot be reversed and 'decoupled', then Governments will preside over unprecedented levels of damage and degradation," said Mr. Steiner at the report's launch.
"GEO-5 reminds world leaders and nations meeting at Rio+20 why a decisive and defining transition towards a low-carbon, resource-efficient, job-generating Green Economy is urgently needed. The scientific evidence, built over decades, is overwhelming and leaves little room for doubt."
"The moment has come to put away the paralysis of indecision, acknowledge the facts and face up to the common humanity that unites all peoples," he added.

Notes to Editors:
· Mr. Steiner is the recipient of a number of international awards and prizes including:
2010 Leadership Award for Principled Pragmatism – Tällberg Foundation; Shark Guardian of the Year 2008 – Shark Project; Schubert Preis – 2008 Bruno H. Schubert Stiftung Steiger Award – Umwelt 2007. In 2009 His Serene Highness, Prince Albert of Monaco conferred upon Mr. Steiner the decoration of Officer of the Order of Saint Charles.
· Mr. Steiner was appointed as Director-General of the United Nations Office at Nairobi (UNON), where he served from March 2009 to May 2011.
· Mr. Steiner also chairs two UN system-wide entities: HLCP – High-level Committee on Programmes of the United Nations System Chief Executives Board for Coordination (CEB); and EMG – United Nations Environment Management Group. He serves on a number of international advisory boards, including the China Council for International Cooperation on Environment and Development (CCICED).
——————————————————————————————————–
Dear Community of Educators,
——————————————————————————————————–
 E-Discussion:
Handbook for realizing the rights to water and sanitation
29 January to 10 March 2014
Dear Rio Dialogues – Water Dialogue Members,
You are invited to join an e-Discussion on the Handbook for realizing the rights to water and sanitation. The e-Discussion will run from 29 January to 10 March 2014, organized by the UN Human Rights Policy network – HuriTALK hosted by the United Nations Development Programme (UNDP).
Since 2010, when the UN General Assembly recognized the human right to safe drinking water and sanitation and the Human Rights Council reaffirmed this recognition, the UN Special Rapporteur on the human right to safe drinking water and sanitation has received repeated requests from State authorities (national and local), service providers, regulators and others, to provide guidance on what realization of this right implies for their work and activities. This handbook for implementing the human rights to water and sanitation is a response to those – and possible future – requests.
The Special Rapporteur is pursuing a collaborative approach to the development of this handbook, firstly in the identification of the key barriers, challenges and opportunities that stakeholders encounter in realizing the rights to water and sanitation, and then further in the testing and verification of the checklists and recommendations to be featured in the handbook. This collaborative approach will ensure that the Handbook is relevant and helpful to practitioners working in the field and beyond the mandate of the current Special Rapporteur.
The e-Discussion is an important opportunity to share experiences, good practices and lessons learned on ensuring non-discrimination and equality in ensuring access to water and sanitation services especially to those groups that are excluded for a range of reasons. Consideration of non-discrimination and the elimination of inequalities are crucial in each of the five areas of implementation mentioned above (namely legal, policy and regulatory frameworks, financing, service delivery, awareness-raising and accountability and monitoring) that we have defined as the most significant actions to realise the rights to water and sanitation.
Through this E-discussion and the interaction with UN practitioners from different agencies and country teams, scholars, representatives of governments, national human rights institutions, and civil society organizations, WASH sector professionals as well as independent experts, participants can ensure that a broad diversity of contexts, experiences and perspectives support the sections of the Handbook that focus on ensuring non-discrimination and equality in access to water and sanitation services.
Weeks 1 and 2 (29 January – 10 February 2014) will reflect on general experiences in supporting access to water and sanitation including some of the main challenges of discrimination in service delivery in realizing the rights to water and sanitation. Lessons learned and good practices in addressing discrimination, inequalities and exclusion in accessing water and sanitation services in development programmes, particularly for marginalized individuals and groups, will also be reflected upon.
Weeks 3 and 4 (10 – 24 February 2014) will focus on how principles of non-discrimination and
equality can be incorporated into legislative, policy and regulatory frameworks and financing for water and sanitation. There will also be a focus on the main challenges to include non-discrimination in an effective and successful way as well as to ensure substantive equality.
Weeks 5 and 6 (24 February – 10 March 2014) will focus on accountability and monitoring and discuss whether the rights to water and sanitation can increase the accountability of States towards individuals and groups that are discriminated against and whether accountability and monitoring systems have improved access to services for marginalized groups or individuals. Awareness-raising and advocacy strategies that promote non-discriminatory practices effectively in ensuring that marginalized and / or vulnerable individuals and groups receive relevant messages and information will also be discussed.
We hope you will join us for the e-discussion and encourage you to forward this invitation to colleagues who may be interested in participating.
Contributions to the e-Discussion will be disseminated on the UN Human Rights Policy network – HuriTALK and other participating knowledge networks. If you wish to subscribe to participate in the discussion kindly send an email to: humanrights-talk@groups.undp.org It will also be possible to contribute to the discussion on the online UN platform 'Teamworks' where you can post comments and access relevant resources related to the e-Discussion. Kindly go tohttps://www.unteamworks.org/HandbookWatSan  to participate in the discussion online.
Sincerely,
Catarina de Albuquerque
UN Special Rapporteur on the human right to safe drinking water and sanitation
and
Patrick Keuleers
Director a.i.
Democratic Governance Group
United Nations Development Programme (UNDP)
——————————————————————————————————–
Dear All,
Kindly find attached poster call for photo cum story competition.
You may want to contribute and/or circulate this announcement to your broader network of students, farmers, policymakers, managers, teachers, professional photographers, NGOs among other interested individuals and institutions.
You can also help us in reaching out to lesser known groups such as by lending your camera for example to a woman farmer and help her write a story!
For wider circulation of this poster (via electronic or printed version for the bullentin board) let me know if you prefer to have it in French, Spanish or Bahasa Indonesia.
Thank you.
____________________
Call for contributions to an international photo competition: "Forest–Agriculture Interface through a Gender Lens"
CIAT's Forests, Trees and Agroforestry (FTA) gender integration program is taking a different look at science by publishing a photo book. The photo book will reproduce the best 100 photos and accompanying storylines submitted to the 2014 International Photo Competition, titled "Forest–Agriculture Interface through a Gender Lens". Science has a stronger impact when we communicate our research findings — both successes and failures — to a wider audience, which we can reach by using a range of media. We believe that photos break down language barriers and connect people, whether they are farmers, middle-class urban families, public enterprises, donors or policymakers. In our photo book, we will acknowledge and showcase your extraordinary efforts in capturing images that reveal successes and failures in integrating gender into forestry, agroforestry and smallholders' activities. Entries are free of cost and open to all. June 15, 2014
http://dapa.ciat.cgiar.org/international-photo-competition_purabi-bose/
Photo Competition_Announcement_EN_PBose 2014.pdf
Photo Competition Announcement EN PBose 2014
———————————————————————————————–
http://uncsd.iisd.org/sd-update/2014-04-09/
————————————————————————————————
Hello Community of Educators,
Below is a call for proposals for an upcoming handbook "Promoting Climate Change Awareness through Environmental Education".  The handbook will provide a thought-provoking exploration of questions related to environmental awareness raising processes, education and practices focusing on Climate Change and Environmental Education in Capacity Building, Adaptation and Resilience Policy, Community Adaptation and Disaster Risk Reduction Strategies and Actions, among others.  Please consider taking this opportunity to also integrate a gender perspective with some of your latest research, case studies, and policy work.
Learn more at http://www.seatrustinstitute.org/cceducationbook.html
All the best,
Pam Puntenney and Bremley Lyngdoh
UN SD Education Caucus Co-Chairs
Co-Coordinators Climate Change
———————————————————————————————————-
http://www.equatorinitiative.org/index.php?lang=en
UNEP (1) Equator Prize 2014 – Call For Nominations – EN
 UNEP FR Equator Prize 2014 – Call For Nominations – FR
 UNEP SP Equator Prize 2014 – Call For Nominations – SP
——————————————————————————————————
Dear Community of Educators,
Many of you have experience with indicators and keen insights regarding environmental education for sustainability that would improve the desired outcomes of this document.  This is a friendly reminder to take a moment, review this draft report on Indicators for Sustainable Development Goals,  http://unsdsn.org/wp-content/uploads/2014/02/140214-SDSN-indicator-report-DRAFT-for-consultation.pdf   and submit your contributions .   The public consultation will close on March 14th.  
All the best,
Pam Puntenney and Bremley Lyngdoh
UN SD Education Caucus Co-Chairs
Co-Coordinators Climate Change
__________________ Dr. P. J. Puntenney
Environmental & Human Systems Management
1989 West Liberty
Ann Arbor, MI  48103  USA
From: UNSDSN Info <info@unsdsn.org>
Date: March 9, 2014 6:11:20 PM EDT
Subject: Open until March 14: Public consultation for Sustainable Development Solutions Network (SDSN) draft report "Indicators for Sustainable Development Goals"
Reply-To: UNSDSN Info <info@unsdsn.org
Dear Colleagues,
SDSN's draft report Indicators for Sustainable Development Goals is currently open for public consultation. The report presents a framework of 100 indicators for post-2015, based on the 10 goals and 30 targets presented in the Action Agenda for Sustainable Development. This report is at an early stage. We seek your help with comments and creativity to improve and complete the proposed indicator framework.
The public consultation of the report will close on March 14. Full details on submissions are available here. Please use the comment form and send it by email to info@unsdsn.org. Please focus your comments on the proposed indicators, as the goals and targets have already undergone an extensive public consultation. We propose to keep the total number of core indicators to no more than 100, so any addition of new indicators will need to be matched by cuts elsewhere.
We encourage readers to also discuss the report on Twitter, referencing #indicators2015, although the Twitter feed is not a substitute for sending in written comments using the comment form.
After the end of the public consultation we will make all submissions publicly available on our website, unless submissions are marked as confidential. As with the Action Agenda, we will publish a brief synthesis of the comments received (the synthesis of comments on the Action Agenda is available here).
Thank you very much for your help in improving the draft report
——————————————————————————————————-
 Violence-gender-WASH-flyer-04-02-2014
Dear colleagues,
On behalf of the UNDP Water Governance Facility at SIWI, I'm pleased to contribute some experience and reflections regarding the challenge of discrimination in service delivery, with particular reference to indigenous peoples.
In partnership with the Millennium Development Goals Achievement Fund (MDG-F) we have been addressing socio-cultural barriers in the provision of sanitation and water services to indigenous peoples. We have also assisted in knowledge management for MDG-F programmes for Democratic Economic Governance (DEG) in Water Supply and Sanitation, endeavoring to capture experiences from these programmes. We also strategically manage the UNDP GoAL WaSH programme
Several of the DEG programmes supported by the MDG-F focused on the needs and lack of access to services of indigenous peoples in a range of countries. Indeed, there was even some frustration that in spite of the focus, the level of success and effectiveness was difficult to achieve. This spurred the above-mentioned research regarding HOW to engage with indigenous peoples and marginalized groups.
First, a major conclusion of this work – which relates to one of the questions asked in this E-discussion: general approaches to universal access or also specific focus /priority to the disadvantaged? Yes, specific focus is needed. BUT, to be successful, the HOW is crucial.
In the research on socio-cultural barriers (based on fieldwork in Nicaragua with the University of the Autonomous Regions of the Nicaraguan Caribbean Coast, URACCAN) we developed a set of Recommendations for the Application of an Intercultural Approach in Rural Water and Sanitation Projects which highlight a set of values rather than advice on dos and don'ts. The purpose is to have (externally or nationally funded) development projects to address the needs of indigenous peoples more effectively.
Important values in this regard were found to relate to:
1)      Dialogue – there were so many voices claiming that 'it is time that somebody listens to us'- in spite of there having been projects aiming to provide services. Hence, time and thorough listening are seen as fundamental for managing to reach a true engagement from both sides.
2)      Respect and trust – to acknowledge and taking differences in perspective and cultural views very seriously into the project set-up and solutions – and respect history and institutions of indigenous peoples
3)      Flexibility and inclusion – implying the actual willingness (and mandate) to build on the local ideas in an inclusive manner
4)      Long-term supportive relations – being the opposite of quick interventions, which are far too common in remote rural areas. Indeed, long-term relations are not favored by standard project procedures
Few would disagree with these fundamental values for engaging with disadvantaged groups. The challenge lies in carving the institutional space in government and development agencies for committing and adhering to such values. (And there are added challenges relating to inter-generational and leadership conflicts within many communities, so no easy answers.)
Yet, an example of a fruitful dialogue and respect for indigenous institutions, coupled with a long-term engagement and supportive relation with a range of UN agencies, is the MDG-F supported DEG programme on Strengthening equity in access to safe drinking water and sanitation by empowering citizens and excluded indigenous groups in rural areas in Panama.
The DEG programme in Paraguay for Strengthening the ability to define and apply water and sanitation policies focused a significant part of its work on the concerns of rural indigenous peoples, with manuals for water/sanitation committees and proposals for policy alignment developed. Such developments will be followed up in the coming UNDP GoAL WaSH with the definition of guidelines for the implementation of sanitation programs in different areas (urban, rural and indigenous communities).
In sum, in addressing discrimination we need – beyond the general approaches to further the equitable provision and the universal access to services – to engage with and focus on those who lack access. There is no 'one-size that fit all' but particular flexibility, adaptation and commitment is required, building on dialogue and mutual trust between, in this case, indigenous communities and the authorities/agencies responsible for service provision.
Warm regards,
Marianne Kjellén (PhD)
Programme Director
UNDP Water Governance Facility at SIWI (WGF)
Stockholm International Water Institute (SIWI)
e-mail: marianne.kjellen@siwi.org
www.watergovernance.org
—————————————————————————————————————————————–
——————————————————————————————————-
Dr. P. J. Puntenney
Environmental & Human Systems Management
1989 West Liberty
Cell:  (734) 330-0238
Voice/Fax: (734) 994-3612
——————————————————————————————————-
—————————————————————————————————-
http://www.nzaeeconference.co.nz/
http://www.scoop.co.nz/stories/ED1401/S00008/environmental-educators-meet-for-shake-up.htm
—————————————————————————————————-
World Bank procurement team to join governance 'global practice'
Mainstreaming Adaptation to Climate Change in Agriculture and Natural Resources Management Projects
https://blogs.worldbank.org/team/rachel-kyte/
https://www.devex.com/en/news/world-bank-procurement-team-to-join-governance/82552
—————————————————————————————————-
 DR. PAMELA, Presentation Questionnaire Re Rio-Ed.Caucus Fin
 DR. PAMELA,  Presentation Four_Lesssons
 Dr. PAMELA, UN PDF Rio+20 Ed Report-FIN
—————————————————————————————————–
http://pubs.iied.org/pdfs/G03701.pdf
Read more about community-based adaptation in this special issue of Participatory Learning and Action.
Kate Wilson
Publications & Marketing Manager
International Institute for Environment and Development
80-86 Gray's Inn Road, London, WC1x 8NH
http://www.un.org/millenniumgoals/pdf/MDG%20Report%202012.pdf
UN Importance of oceans for SIDS side event
http://climate-l.iisd.org/daily-feed/2014-01-16/
https://www.youtube.com/watch?v=1UAihKz_XVQ
http://sustainabledevelopment.un.org/index.php?menu=1665
http://www.un-ngls.org/spip.php?spip.php&page=article_fr_s&id_article=4370
http://vikasnath.com/2013/11/25/united-nations-new-issues-new-ideas-not-enough-financing/
http://www.un-ngls.org/IMG/pdf/UN-NGLS_Brief_for_OWG_on_SDGs-Macroeconomics-Nov_2013.pdf
http://www.un-ngls.org/IMG/pdf/UN-NGLS_Brief_for_OWG_on_SDGs-Energy-Nov_2013.pdf
The recommendations have been compiled from three civil society consultations conducted by UN-NGLS from 2012-2013: a teleconference-based consultation that resulted in the report Advancing Regional Recommendations on the Post-2015 Agenda; an online consultation on four post-2015 reports to the Secretary-General; and a teleconference and meeting-based consultation on the UN Secretary-General's Sustainable Energy for All Initiative
UN-NGLS
Kathryn (Katie) Tobin  Associate Communications Officer  United Nations Non-Governmental Liaison Service (UN-NGLS)  www.un-ngls.org   Follow NGLS on Twitter @unngls
DC1-1106E, 1 UN Plaza, NY NY 10017  Tel.: +1 212 963 3117   Email: tobin@un.org  Skype: kjt006
—————————————————————————————————-
The e-consultation (including a downloadable copy of the OWG issue brief) can be
accessed here: www.worldwewant2015.org/inequalities
http://sustainabledevelopment.un.org/index.php?menu=1680
Liza Barrie
Chief, Civil Society Partnerships
Programmes
UNICEF, New York
Phone: +1 212 326 7593
E-mail: lbarrie@unicef.org
—————————————————————————————————
Dear Community of Educators,

MGs NGO PositionPaperTemplate Dec2013
 —————————————————————————————————
—————————————————————————————————-
World Bank procurement team to join governance 'global practice'
Mainstreaming Adaptation to Climate Change in Agriculture and Natural Resources Management Projects
https://blogs.worldbank.org/team/rachel-kyte/
https://www.devex.com/en/news/world-bank-procurement-team-to-join-governance/82552
—————————————————————————————————

Dr. P. J. Puntenney
Environmental & Human Systems Management
1989 West Liberty
Ann Arbor, MI  48103  USA
E-mail:  pjpunt@umich.edu
Cell:  (734) 330-0238
Voice/Fax: (734) 994-3612
=========.
The Sustainable Development Goals: Why the Nexus approach is vital to the post 2015 Millennium Development Goals
The Sustainable Development Goals: Why the Nexus approach is vital to the post 2015 Millennium Development Goals
 Republished from Global Research Institute blog University of North Carolina
The Earth Summit in 1992 was possibly the most successful UN Conference at creating a coherent narrative on what political leaders should address.
The conference was one of the results from the 1987 UN Commission on Environment and Development, which attempted determine the best strategies for a blueprint to move us towards a more sustainable way of living up to and into the 21st century. The Commission's Report was the first major document to define sustainable development:
"Sustainable development is development that meets the needs of the present without compromising the ability of future generations to meet their own needs.
It contains two key concepts:
The concept of "needs," in particular the essential needs of the world's poor, to which overriding priority should be given;
The idea of limitations imposed by the state of technology and social organization on the environment's ability to meet present and future needs."
The Earth Summit outcomes were:
However, instead of implementing the agreements, the world embarked on a huge "globalization party" enabling financial and investment markets to operate internationally, as deregulation increased. The result of the "party" was that the investment in our future was not undertaken and the next generation will, and is, picking up the hangover. Instead of China and India taking a 'more sustainable' path to development, they followed the other industrialized models and China is now the single largest omitter of CO2 in the world, producing nearly 50% more than the USA.
The 1990s saw a number of UN Conferences and Summits that took individual chapters of Agenda 21 and expanded them.  These included summits on Population (1994), Women (1995), Social Development (1995), Human Settlement (1996) and Food (1997). By 2000, governments were having problems prioritizing goals and decided to create a focused agenda which became the Millennium Development Goals.  Developed by the UN Secretary General, World Bank and OECD and created out of the OECD Development Assistant Committee targets, eight goals became the world's key development goals for the next fifteen years.
These goals were to play a critical role in focusing Official Development Aid (ODA) over the next decade.
There had been hope that the 2002 World Summit on Sustainable Development(WSSD) would refocus and re-energize the sustainable development agenda, but the attacks on 9/11 severely changed global priorities and the WSSD became a shadow of what was needed with perhaps the only major outcome being an addition of a sanitation target to the MDGs.
The 2000's saw a number of terms enter the news media with more regularity, terms such as food security, energy security and water security and in the aftermath of the financial crisis the interlinkages between these became more apparent.
In 2011 in preparation for Rio+20, the German Government hosted the first Nexus Conference focusing on Water-Energy-Food.  Over the previous twenty years governments had experienced problems dealing with the interlinkages between sectors, but now they were being forced to address them with more urgency as they increasingly realized this was not something they could put off to future generations but was instead going to actually impact on the generation in power now.
A paper produced by the Stockholm Environment Institute for the first Nexus conference estimated the effect of the increased economic activity of the new emerging economies such as India, China, Indonesia, Brazil, the increased population and the increased urbanization of the world on the amount of food, energy and water needed.
The paper predicted a shortfall in food of 30-50%, a need for an extra 40% of energy and a shortfall of water availability of up to 40% – all which will contribute to increased C02 and a higher risk of severe climate change.
In 2012 the World Bank produced a report that said: "97 percent of scientists agree on the reality of climate change. The last 10,000 years temperature has changed by no more than + or – 1 degree C."
The latest Intergovernmental Panel on Climate Change Report adds to the literature that should persuade politicians to take action now.
In 2012, twenty years after the 1992 Earth Summit, governments again met in Rio and agreed this time to develop new goals to replace the Millennium Development Goals. They decided these should be Sustainable Development Goals, and that a new body to oversee these should be created which would be the "High Level Political Forum."  To prepare for this outcome, two intergovernmental processes should be set up:
Rio+20 said these new goals should be universal and put both poverty eradication and sustainable development at their heart. These new goals will be agreed in 2015 at a Heads of State meeting, but as of December 2013 it looks like we will have:
Food and Nutrition YES
Water YES
Energy YES
Jobs YES
Education YES
Health YES
Employment (YES)
Poverty (YES)
Gender YES and Governance YES – or cross cutting or both?
Oceans, Urban, Forests, Peace and Security, Disaster Relief, Climate, Biodiversity MAYBE
The critical question is will the goals also be approached from a Nexus perspective, ensuring water targets in energy and food and vice-versa?
The 2014 Nexus Conference (3-7 March)
It will be held in Chapel Hill and is supported by: UN Department for Social And Economic Affairs, UNDP, World Bank, IRENA, UNITAR, Global Compact, UN Habitat, WBCSD, WWF International, Millennium Institute, Stockholm Environment Institute, WSPA and many others.
It has an impressive list of speakers, workshops and Nexus Dating (you will have to come to see this). This will be an annual event which endeavors to become the place where the community trying to address the interlinkages has a chance to meet, to work and to produce the work to help us onto a more sustainable path.
There are two Albert Einstein quotes I love:
"We can't solve problems by using the same kind of thinking we used when we created them."
Of course if we can't do this then the second may prove to be more accurate.
—————————————————————————————————
 The first OWG Intersessional Meeting on Friday, 22 November or at OWG 5 on 25 – 27 November,
let us know as soon as possible at jeffery.huffines@civicus.org.
Registration, agendas & background papers for all OWG meetings may be found here:http://sustainabledevelopment.un.org/majorgroups.html
Best regards,

NGO Organizing Partners

Jeffery Huffines, CIVICUS

Leida Rijnhout, ANPED Philipp Schönrock, Cepei

Jeffery Huffines Rio+20 NGO Major Group Organizing Partner CIVICUS UN Representative (NY) Cell:

+1 646-707-1060

Skype: jefferyvhuffines CIVICUS: World Alliance for Citizen Participation

PO BOX 933, Southdale 2135,
—————————————————————————————————
SouthNews: Outcome of UN's Warsaw Climate Conference (COP19)
http://us5.campaign-archive2.com/?u=fa9cf38799136b5660f367ba6&id=8ca0a80f6c&e=1e33eb2f1a
UNEP  COP 19, 2013  Warsaw
http://unfccc.int/meetings/warsaw_nov_2013/meeting/7649/php/view/virtualparticipation.php
Dear Friends,
In Warsaw, UN CC:Learn was active and visible, directly involved in 3 side events and hosting an exhibit for the second week.
The issue of climate finance is maturing and this event was an opportunity for three UN organisations and the World Bank to show case their take on more comprehensive and country driven approaches. UNITAR and Dominican Republic led off from the perspective of the need for skills development as a key area for barrier removal and a fundamental element in promoting 'readiness' for climate finance.
The UN CC:Learn team held a booth in the exhibit area for the 2nd week of the Conference. Visitors could find about the latest UN CC:Learn products, including a self-paced introductory e-course on climate change, and learn about the national pilot projects in Benin, Dominican Republic, Indonesia, Malawi and Uganda. The team engaged with around 250 people in active discussions. One of the key topics both Government delegates and NGO representatives were interested in was climate change education at primary and secondary level. A UNESCO representative was available at the booth to provide expert advice on the issue. Also, a representative from the International Telecommunication Union (ITU) answered questions about capacity development for effective technology transfer.
Regards,
Climate Change Specialist
Climate Change Programme (CCP)
Palais des Nations, CH-1211 Geneva 10, Switzerland
—————————————————————————————————-
EU DEV Policy Info WISC_2008-44
WORLDVIEW  IMPACT
http://www.worldviewimpact.com/
————————————————————————————————-
Assistant: Amalia Samipersad | Em:  amalia.angel.rodriguez@nl.ey.com    |  Phone: +31 88 407 87 16 |      
Site: http://www.ey.com/AL/en/Home
Site: http://www.ey.com/NL/nl/
Prof. Jan-Peter-Balkenende -bij-Ernst-Young
Site: http://www.ey.com/NL/nl/ Prof. Jan-Peter-Balkenende -bij-Ernst-Young
————————————————————————————————
http://a6c6b.s28.it/f/rnl.aspx/?fie=tpw_q_y:&x=pv&fj=sxcf:=ootz0&x=pv&1&x=pv&&x=pv&=macb6l05m2c0di&e.&x=pp&q/9c29b28a-NCLM   http://us6.campaign-archive1.com/?u=512f29767f8439084da9be65e&id=b7e18fe633&e=91898abcb6
http://unfccc.int/files/meetings/warsaw_nov_2013/application/pdf/cop19cmp9_overview_schedule.pdf
http://www.careclimatechange.org/files/TalkingNotEnoughWarsaw2.pdf
http://www.careclimatechange.org/files/FromHereoestoZeroes_Warsaw.pdf
http://www.careclimatechange.org/
http://www.un.org/dpi/ngosection/annualconfs/60/RichardJordan.htm

https://mail.google.com/mail/u/0/?ui=2&ik=9013c5621d&view=lg&msg=140f3c7feea60c9a
A provisional agenda for the COP19 Gender Workshop is now posted to the UNFCCC website.  The Gender Workshop is scheduled for Tuesday, Nov 12, 3-6pm.
Cheers,
Nathalie
Nathalie Eddy
Coordinator, Global Gender and Climate Alliance (GGCA)
———————————————————————————————————————————
———————————————————————————————————————————
———————————————————————————————————————————-
———————————————————————————————————————————-
Langston James "Kimo" Goree VI Vice President, Reporting Services and United Nations Liaison International Institute
for Sustainable Development (IISD) —
United Nations Office 300 E 56th St. Apt. 11D –
New York, NY 10022  USA
Where: NYC except 16-23 Warsaw (Office Level 1 B5), 24-27 Cape Town (cycling Hout Bay)
independent coverage of intergovernmental policy-making efforts related to the environment and sustainable
development, including daily reporting, analysis, photos and video of international environment and development
negotiations and events.
———————————————————————————————————————————–
———————————————————————————————————————————-
———————————————————————————————————————————-
The Winners will be offered legal and other support from:
Hogan Lovells, one of the largest international business legal practices, with over three thousand people operating from over 40 offices worldwide. The firm advises many of the world's largest corporations, financial institutions and government organizations, acting regularly on complex, multi-jurisdictional transactions and commercial disputes. For more information,  please visit www.seedinit.org         
or contact:  Amélie Heuer, Programme Manager, amelie.heuer@seedinit.org 
UNEP News Desk, unepnewsdesk@unep.org,              +254 725 939 620
SEED Winners can be found at
——————————————————————————————————————————————
JFS WEEKLY DIGEST >>> 11 – 17 Mar. 2014
What's New This Week from Japan for Sustainability
11 – 17 Mar. 2014
– This month's cartoon:   "Reconstruction aid shopping" on the Eco Cartoons Page (2014/3/11)
Newly Arrived Articles from Japan for Sustainability
11 – 17 Mar. 2014
A study conducted by the Brand Strategy Institute and Prof. Keisuke Suyama, Faculty of Commerce in Kansai University, revealed that, among several company efforts towards environmental protection and energy-saving issues, installing energy conservation equipment is most effective to maximize the company brand value. The study was conducted from August to November 2013 to see the correlation between company energy conservation and peak-shaving efforts and their brand value. The results showed that installing equipment for energy conservation and peak shaving particularly contributes to brand value.
The Wonderful Aging Club, a Japanese association working to build a rich and lively aged society in Japan, provides a hands-on elderly simulation program called "Urashima Taro," developed jointly with Tokyo Gas Co. and others entities.
Please feel free to forward this message to your colleagues and friends wherever the Internet can reach. If you know colleagues or friends there with an interest in sustainability, please do forward them one of our newsletters and invite them to try our service. To subscribe for JFS Newsletters,
Copyright (c) 2014, Japan for Sustainability. All Rights Reserved.
——————————————————————————————————————————————
—————————————————————————————————————————————-
17th African Water Association Congress
17 – 20 February, 2014
Abidjan, Côte d'Ivoire 
Africa Energy Indaba
18 – 20 February, 2014
Johannesburg, South Africa 
Launch of the State of African Cities at AMCHUD
28 February, 2014
Chad 
Free Climate Change training with Al Gore!
12 – 14 March, 2014
Johannesburg, South Africa 
Renewable Energy Forum (REFSA)
4 – 5 March 2014
Sandton, Johannesburg 
3rd Concentrated Solar Thermal Power Conference & Expo
8-9 April 2013
Cape Town, South Africa  
13 – 14 May 2014 (focus days: 12 May, site visits: 15 May)
Cape Town International Convention Centre (CTICC), South Africa
—————————————————————————————————————————————
—————————————————————————————————————————————
Practical approaches to rights-based sustainable development goals (SDGs) that include the three dimensions of sustainable development

SDGs designed to eradicate poverty, mitigate inequalities and lead to inclusiveness

Making good governance and multi-stakeholder partnerships the building blocks of the SDGs

Designing SDGs that foster human and economic development within planetary boundaries
Please send your nominations (include CV/bio & area of expertise) by Friday, 1 November, to NGO MG representative on the Steering Committee: Sameer Dossani, International Advocacy Coordinator, sameer.dossani@actionaid.org.