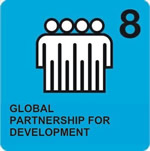 http://worldviewmission.nl/?page_id=4
. http://worldviewmission.nl/?page_id=10642
—————————————————————————————————–
http://post2015.iisd.org/post2015-update/2014-05-01/
——————————————————————————————————
http://post2015.iisd.org/post2015-update/2014-04-02/
——————————————————————————————————
http://www.common-fund.org/call-for-proposals/?
http://www.equatorinitiative.org/index.php?
——————————————————————————————————
"Call for Abstracts" 2nd Internatio​nal Conference on Evaluating Climate Change and Developmen​t, September 9-11 2014
—————————————————————————————————————————————
New Release – Discussion Paper on Corporate Social Responsibi​lity
UNDP MDG Carbon has recently released a new Discussion Paper on 'Corporate Social Responsibility as an enabler of Green Growth and Climate Action' which looks at the role of UNDP and MDG Carbon in helping a host country to establish a CSR Agency, a CSR Strategy and a CSR Fund for sustainable development.
The discussion paper is intended primarily for policy makers, regulators, and implementing agencies to relook at the private sector initiatives under CSR as a driver for green growth and climate action as well to encourage the private sector and organizations interested in CSR to act with national / regional governments to align their CSR efforts with broader sustainable development goals.
Kindly download the Discussion Paper here.
Best regards,
Alexandra
E-mail : alexandra.soezer@undp.org
—————————————————————————————————–
New post on ReliefWeb blog – 10/04/2014
http://www.unevoc.unesco.org/go.php?q=e-Forum – Message Board
New article on the ReliefWeb blog:    
Transforming humanitarian data into knowledge: Introducing the ReliefWeb API
——————————————————————————————————-
Seventh Session of the World Urban Forum (WUF7) "Urban Equity in Development – Cities for Life"
The seventh session of the World Urban Forum (WUF7) was held in Medellín, Colombia from Saturday, 5 April to Friday, 11 April 2014. With sessions held every two years, the Forum examines rapid urbanization and its impact on communities, cities, economies and policies. This year's session of the Forum, with the theme "Urban Equity in Development – Cities for Life," drew over 22,000 participants from more than 140 countries representing governments, UN agencies, non-governmental organizations (NGOs), urban professionals, local authorities and academics. The WUF, convened by the United Nations Human Settlements Programme (UN-Habitat), is a non-legislative technical forum.
The opening ceremony, on Monday, 7 April, was preceded by four assemblies, focused on the themes of gender equality, urban youth, business and children, as well as by a weekend of city and parallel exhibition events. During WUF7, participants met in dialogues, roundtables, special sessions and plenaries. They also took part in city events, side events, networking and cultural events and televised "urban talk" debates. As the host city, Medellín showcased many of its innovative urban transformations, including solutions for accessible mobility and for public and green spaces in the city.
The WUF7 Medellín Declaration will feed into the post-2015 development agenda process and preparations for the Third UN Conference on Housing and Sustainable Urban Development (Habitat III) in 2016.
WUF7 concluded with a reminder of the need for sustainable urbanization in achieving sustainable development.
The WUF Bulletin is a publication of the International Institute for Sustainable Development (IISD) <info@iisd.ca>, publishers of the Earth Negotiations Bulletin © <enb@iisd.org>. This issue was written and edited by Paula Barrios, Ph.D., Kate Harris, Jennifer Lenhart, and Kate Neville, Ph.D. The Editor is Brett Wertz <brett@iisd.org>. The Director of IISD Reporting Services is Langston James "Kimo" Goree VI <kimo@iisd.org>. Funding for coverage of this meeting has been provided by the UN Human Settlements Programme (UN-Habitat). IISD can be contacted at 161 Portage Avenue East, 6th Floor, Winnipeg, Manitoba R3B 0Y4, Canada; tel: +1-204-958-7700; fax: +1-204-958-7710. The opinions expressed in the Bulletin are those of the authors and do not necessarily reflect the views of IISD. Excerpts from the Bulletin may be used in other publications with appropriate academic citation. Electronic versions of the Bulletin are sent to e-mail distribution lists (in HTML and PDF format) and can be found on the Linkages WWW-server at <http://www.iisd.ca/>. For information on the Bulletin, including requests to provide reporting services, contact the Director of IISD Reporting Services at <kimo@iisd.org>, +1-646-536-7556 or 300 East 56th St., 11D, New York, New York 10022, USA.
Funding for coverage of this meeting has been provided by UN-Habitat
Notice:This email and any attachments may contain information that is personal, confidential, legally privileged  and/or copyright. No part of it should be reproduced, adapted or communicated without the prior written consent of the author.
——————————————————————————————————–
Dear All,
A Global Partnershi​p of Solidarity or Global Partnershi​ps for Wealth?
Today there will be a Thematic Debate on "The role of partnerships in the implementation of the Post-2015 Development Agenda" organized by the Office of the President of the UN General Assembly.
In a statement released yesterday, the Campaign for Peoples Goals for Sustainable Development along with other civil society groups and social movements warn that "The privileging of the private sector's role in partnerships poses the danger of corporations and their lobby-groups gaining unchecked influence over the agenda-setting and political decision-making by Governements.
If left unmanaged and unsupervised, these partnerships are likely to evolve to further serve corporate interests resulting in the privatization of public services to the detriment of the peoples' right to basic services and universal social protection. Indeed it is strange to think that while governments deliberate over a new set of "sustainable development goals", other negotiations are taking place that will further cement the 'sovereign rights' of corporations over state jurisdictions ."
If you want to sign-on to this statement, please send your organization's name and country to secretariat@peoplesgoals.org
Paul Quintos IBON International 3rd Flr., IBON Center 114 Timog Avenue, Quezon City 1103 Philippines Telefax: +63 2 9276981
Skype ID: paul.quintos Websites: iboninternational.org peoplesgoals.org
—  Jeffery Huffines NGO Major Group Organizing Partner CIVICUS UN Representative (NY) Cell: +1 646-707-1060 Email: jeffery.huffines@civicus.org Skype: jefferyvhuffines CIVICUS: World Alliance for Citizen Participation PO BOX 933, Southdale 2135, JHB, South Africa www.civicus.org

Follow threats and take action to protect civil society – join Civil Society Watch at www.cswatch.org
 Statement.Global Partnership.final 2014Apr8
———————————————————————————————–
South Bulletin: Turbulence in Emerging Economies: From Easy Money to Hard Landing?
South Bulletin
6 May 2014
Published by the South Centre 
Dear Pamela Puntenney,
      Turbulence in Emerging Economies: From Easy Money to Hard Landing?
This issue of South Bulletin       focuses on the deepening economic problems in emerging economies. There       is a concern that emerging economies may be the ones facing the next       financial and economic crisis. The South Centre's chief economist, Yilmaz       Akyuz, in his article, proposes urgent steps needed to avoid or deal with       a potential crisis in these economies.
The Centre's Executive Director,       Martin Khor, in his article, also talks about new problems confronting       several developing countries which faced sharp currency depreciation and       capital outflows at the start of 2014. He also argues the case for       capital controls over capital outflows in countries facing potential       flight of capital to avoid a potential crisis.
China seems to be preparing to       play a bigger role in global economic affairs, but not at the cost of       giving up its developing country status. This was the impression made at       the conference Transformative Global Governance: China and the United       Nations, held in Shanghai on 13-14 January 2014. An article on this is in       the Bulletin.
Other articles in the bulletin       include:
 Latin       American and Caribbean Leaders Create a Zone of Peace and Unite Against       Poverty and Inequality
A step forward       for Asian Cooperation
Equity, climate       change and sustainable development – South Centre-Ecuador Side Event at       COP 19
WIPO at       Crossroads: Results of the General Assembly 2013
South Centre       pledges continued support to the G77 and China
G15 to be       engaged in post-2015 Development Agenda
Welcome to the       real world, by Humberto Campodonico
We hope you find this issue interesting, and we welcome your comments.             With best wishes,       Martin Khor       Executive       Director,                         South Centre and       Editor, South Bulletin
To download the entire South       Bulletin, please click here.       To read individual articles, please see below.
http://us5.campaign-archive2.com/?u=fa9cf38799136b5660f367ba6&id=2c9fb37411&e=1e33eb2f1a
———————————————————————————————-
Secretary for International Affairs and Kenya Chairperson.
African Youth Representative for Rio+20.
Convener: African Youth Conference on Post-2015 Development Agenda
———————————————————————————————————–
Dear Friends and Colleagues,
———————————————————————————————————–
Trillions of Dollars of Public Spending to be Directed Towards  Greening Global Markets
Sustainable Public Procurement Programme Can Accelerate Shift to Resource-Efficient World
NEW YORK, 1 April 2014 – A new global programme, launched Tuesday, will harness the power of the trillions of dollars that Governments spend on public procurement each year towards a shift to a more resource-efficient world.  
The Sustainable Public Procurement (SPP) Programme – the first action to get underway as part of the 10-Year Framework of Programmes on Sustainable Consumption and Production (10YFP) – will assist Governments to redirect public spending into goods and services that bring significant environmental and social benefits.
"The Organization for Economic Cooperation and Development nations spent an average 13 per cent of gross domestic product on public procurement in 2011, while in some developing nations this can hit 20 per cent. This adds up to trillions of dollars globally, demonstrating the scale of the opportunity ahead," said Achim Steiner, United Nations Under-Secretary-General and UNEP Executive Director. "Governments can use this enormous purchasing power to force markets onto a sustainable path by demanding goods and services that conserve natural resources, create decent greens jobs and improve livelihoods around the globe."
The SPP Programme—co-led by the UN Environment Programme (UNEP), ICLEI-Local Governments for Sustainability and the Korea Environmental Industry and Technology Institute (KEITI)—will enable this shift by improving knowledge of sustainable procurement's benefits and supporting implementation through access to experts and tools.
Existing initiatives from around the globe prove that sustainable procurement transforms markets, boosts eco-industries, saves money, conserves natural resources and fosters job creation. For example:
* Indian Railways replaced more than one million incandescent light bulbs with energy-efficient fluorescent lamps in 400,000 employees' homes, saving more than 100,000MWh of energy and reducing carbon dioxide emissions by 90,000 tonnes each year. 
* In Brazil, the Foundation for Education Development saved 8,800 cubic metres of water and 1,750 tonnes of waste by using notebooks made from recycled paper in Sao Paulo schools. 
* In France, a contract for the purchase of toner cartridges was awarded to an organization that, between 2009 and 2011, recovered 11,500 kilogrammes of waste, saved the Government 30 per cent in costs and created nine full-time jobs for disabled people.
Many other nations, including the Republic of Korea, have created sustainable public procurement policies that will bring further such benefits in the near future.
In the United States—where the Government procures more than $500 billion a year in goods and services—the Federal Government has incorporated sustainability requirements into purchasing regulations. Additionally, an Executive Order stipulates that 95 per cent of all new contracts use products and services that are energy- and water-efficient, environmentally preferable, non-ozone depleting and contain recycled content. 
Chile's public procurement and contracting bureau set a target of 15 per cent of procurement orders meeting sustainability targets by 2012. This was exceeded one year ahead of schedule: 17.2 per cent of orders included sustainability criteria by the end of 2011. The bureau oversees $8 billion in transactions, accounting for more than 3.2 per cent of GDP. 
In Japan—where a 2010 study found that government bodies spent US$672 billion (17.6 per cent of GDP)—green purchasing laws now require ministries, provincial governments and an increasing number of cities to make 95 per cent of their purchases from designated "green product" categories. 
The programme, by working to ensure such purchasing decisions are the norm rather than the exception, aims to play a vital role in the transitioning the globe to an inclusive Green Economy. 
The launch comes just a few months ahead of the first United Nations Environment Assembly, when the world's environment ministers will meet to discuss the post-2015 sustainable development agenda, with a special focus on sustainable consumption and production.
"A rapid transformation, which will support the post-2015 sustainable development agenda, is eminently possible," said Mr. Steiner. "Governments from across the globe signed up to the UNEP-led Sustainable Public Procurement Initiative at Rio+20, and are backing this commitment with action. This demonstrates that the political will is already in place."
The programme is also supported by the European Commission, the Swiss Federal Office for the Environment, the China Ministry of Environmental Protection, the Republic of Korea, ISEAL Alliance, the Organization for Economic Cooperation and Development, the Swedish Ministry of the Environment and the United States Environmental Protection Agency.
ADDITIONAL QUOTES:
* "If public money is spent on products and services that reduce environmental impacts, encourage social improvement and achieve financial efficiency, a huge step forward could be made towards sustainable development," said Gino Van Begin, Secretary-General, ICLEI World Secretariat. "This is what the 10-Year Framework Programme on Sustainable Public Procurement aims to achieve." 
* "The Republic of Korea has gained strong expertise in the implementation of green public procurement based on an electronic monitoring system over the past 10 years," said Yongjoo Kim, President of KEITI. "We wish to contribute to the programme, in close partnership with UNEP and ICLEI, by identifying and disseminating good practices."
About the 10-Year Framework of Programmes on Sustainable Consumption and Production (10YFP) 
The 10YFP is a global framework for action that enhances international cooperation to develop, replicate and scale up Sustainable Consumption and Production (SCP) and resource efficiency initiatives around the world. It was established after Heads of State at Rio+20 agreed that SCP is a cornerstone of sustainable development, and an important contributor to poverty alleviation and the transition to low-carbon and green economies. The SPP Programme is the first of an initial suite of programmes to be launched under the 10YFP. Other programmes on consumer information, sustainable lifestyles and education, sustainable buildings and construction, and sustainable tourism are expected to be launched in 2014. UNEP hosts the Secretariat of the 10YFP. 
For more information, please visit www.unep.org/10yfp
For more information, please contact: Shereen Zorba, Head, UNEP News and Media 254-20 762 502, +254 788 526 000, shereen.zorba@unep.org or unepnewsdesk@unep.org
———————————————————————————————————-
Dear Colleagues,
The World Bank has released a report, "Human Opportunity Index (HOI): national equality of children's opportunities in Pakistan", see Abstract, citation, and attached file.
All the best,
Pam Puntenney and Bremley Lyngdoh
UN SD Education Caucus Co-Chairs
Co-Coordinators Climate Change
 Worldbank info Youth Pakistan 862440NWP0Worl02012000HOI0National
——————————————————————————————————–
http://www.thegef.org/gef/        http://www.utsn.nl/uitvoering-financien/projectkosten/
——————————————————————————————————–
 UN OWG Decent Work Side Event – 7 February 2014
Decent jobs in the transition to a sustainable economy
7 February 2014 – 1:15pm to 2:30pm
Jim Sniffen
Programme Officer
UN Environment Programme
New York
———————————————-
— You received this message because you are subscribed to the Google Groups "EurodadDebt" group. To unsubscribe from this group and stop receiving emails from it, send an email to eurodaddebt+unsubscribe@googlegroups.com. For more options, visit https://groups.google.com/d/optout.
——————————————————————————————————————————————
http://www.brettonwoodsproject.org/
http://www.cigionline.org/publications/2013/8/sovereign-debt-forum-expanding-our-tool-kit-handling-sovereign-crises
http://www.cigionline.org/sites/default/files/CIGI_PB_28.pdf
http://www.imf.org/external/pp/longres.aspx?id=4839
United Nations  Millenium Goals Development Report:
Year 2013, http://www.un.org/millenniumgoals/pdf/report-2013/mdg-report-2013-english.pdf
Year 2012
http://www.un.org/millenniumgoals/pdf/MDG%20Report%202012.pdf
ILO Micro Finance For Decent Work:
Social finance: http://www.ilo.org/employment/areas/social-finance/lang–en/index.htm
EU Funding For Sustainable Development:  http://ec.europa.eu/europeaid/index_en.htm
We need sustainable statistics to support sustainable development"
http://sustainabledevelopment.un.org/index.php?menu=1665
http://www.un-ngls.org/spip.php?spip.php&page=article_fr_s&id_article=4370
http://vikasnath.com/2013/11/25/united-nations-new-issues-new-ideas-not-enough-financing/
https://www.globalreporting.org/information/policy/rioplus20/Pages/Sustainability-Reporting-Rio20.aspx
http://www.stakeholderforum.org/sf/outreach/
http://www.careclimatechange.org/files/No_Excuse_for_Inaction-CAREs_demands_for_UN_climate_talks_in_Warsaw.pdf
Notes CADTM meetings 12-13 Nov
————————————————————————————————
http://www.unevoc.unesco.org/go.php?q=e-Forum+-+Message+Board&skin=efor&lang=en&action=threadlist&thread=2409
http://www.nsdcindia.org/knowledge-bank/index.aspx
Regards Md. Quamruzzaman Deputy Director NSDC-Secretariat.
Ministry of Labour and Employment
Web: www.nsdc.gov.bd
http://www.unevoc.unesco.org/go.php?q=e-Forum+-+Message+Board&skin=efor&lang=en&action=threadlist&thread=2392
http://www.unevoc.unesco.org/e-forum/Green%20Day.doc
http://www.unevoc.unesco.org/e-forum/MVP-Programme-Norway.pdf
http://www.iisd.ca/vol12/enb12592e.html
http://www.japanfs.org/en/aboutus/greeting.html
http://www.hioa.no/content/download/20477/214507/file/MAYP2012_2012-08-30_engelsk.pdf
http://www.unevoc.unesco.org/go.php?q=e-Forum+-+Message+Board&skin=efor&lang=en&action=threadlist&thread=2398
http://www.unevoc.unesco.org/go.php?q=e-Forum+-+Message+Board&skin=efor&lang=en&action=threadlist&thread=2403
http://www.ifpri.org/book-753/ourwork/program/2020-vision
————————————————————————————————
http://www.unevoc.unesco.org/go.php?q=e-Forum+-+Message+Board&skin=efor&lang=en&action=threadlist&thread=2385
http://edunorth.wordpress.com/writing/
http://edunorth.wordpress.com/public-speaking/
http://eurodad.org/files/pdf/5280b0e731441.pdf
MAGAZINE
www.climateandhealthalliance.org/summit/climate-and-health-summit
http://www.stakeholderforum.org/sf/outreach/index.php/component/content/article/184-cop-19-day-2/1550-fit-for-renewables-designing-the-green-climate-fund-to-mobilise-feed-in-tariffs-in-developing-countries
http://www.stakeholderforum.org/sf/outreach/index.php/component/content/article/184-cop-19-day-2/1557-oil-coal-gas-and-carbon-fundamental-truths-from-indigenous-peoples
http://www.stakeholderforum.org/sf/outreach/index.php/component/content/article/184-cop-19-day-2/1555-you-can-commodify-carbon-but-you-will-never-commodify-time
http://www.stakeholderforum.org/sf/outreach/index.php/component/content/article/184-cop-19-day-2/1561-coal-s-double-health-burden
http://www.stakeholderforum.org/sf/outreach/index.php/component/content/article/184-cop-19-day-2/1556-re-energising-climate-efforts
http://www.stakeholderforum.org/sf/outreach/index.php/component/content/article/184-cop-19-day-2/1556-re-energising-climate-efforts
http://www.stakeholderforum.org/sf/outreach/index.php/component/content/article/184-cop-19-day-2/1549-rapidly-growing-slums-could-be-the-key-to-sustainable-urban-energy-system-transformation   http://www.stakeholderforum.org/sf/index.php
http://www.stakeholderforum.org/sf/outreach/index.php/component/content/article/184-cop-19-day-2/1560-reflection-from-cop-19-monday-11th-november
http://www.unevoc.unesco.org/worldtvetdatabase1.php?ct=PAK
http://www.unevoc.unesco.org/go.php?q=e-Forum+-+Message+Board&skin=efor&lang=en&action=threadlist&thread=2391