https://worldviewmission.nl/?page_id=6934
https://worldviewmission.nl/?page_id=6953
https://worldviewmission.nl/?page_id=874
https://worldviewmission.nl/?page_id=5733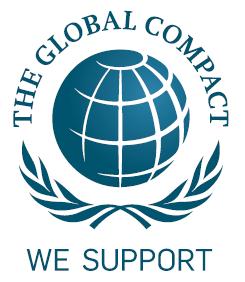 http://www.un.org/esa/socdev/unyin/iyd2012.html
—————————————————————————————————-
DESA News October 2014: Behind the scenes at UNGA, MDG momentum, Poverty eradicatio​n
If you have trouble viewing this email, click here to see it   in a web browser
October     2014 – Vol. 18, No. 10 | Print version
—————————————————————————————————–
UN activity's THE WEEK AHEAD AT THE UNITED NATIONS 31-12
Dear All,
THE 22 ND INTERNATIONAL  CHILDREN'S  PAINTING  COMPETITION  ON THE  ENVIRONMENT
UNEP has launched the 22nd International children's painting competition. The Competition is organized annually by the UNEP and the Japan-based Foundation for Global Peace and Environment (FGPE), Bayer and Nikon Corporation.
The theme of the 22nd  painting competition will be " Water" and participants will have until 29th  February, 2013 to submit their entries.
Sub themes of the competition are:
Water: Where does it  come from? Water : Source  of  life
The selection process will be in two stages; the regional selection which will be done by UNEP Regional Offices and their partners, and the global selection which will be done by UNEP and its partners, Foundation for Global peace and Environment (FGPE), Bayer and Nikon Corporation.
For more details on the Competition please visit : http://unep.org/tunza/children/int_comp.aspx
For more information, send an email to children.youth@unep.org.
http://www.unglobalcompact.org/
————————————————————————————–
Donateur: WORLD VISION
—————————————————————————————
   PRESS RELEASE
Together with Children and Youth Engagement in Post-2015 Agenda
http://www.endpoverty2015.org/en/press-release-children-and-youth-august
—————————————————————————————
http://www.earthcharterinaction.org/content/articles/869/1/Wings-for-Earth-Charter-in-Amsterdam/Page1.html
—————————————————————————————–
We get close to the last 100 days before Rio+20,
http://biodiversity-l.iisd.org/news/desa-news-features-interview-with-sha-zukang/
With less than 16 weeks to Rio+20, what is your message to different stakeholders around the world preparing for this historic conference?
"As noted by the Secretary-General, we need to make Rio+20 a great advance for human well-being."
Check out the interview with Rio+20 Secretary-General Sha Zukang   http://www.un.org/en/development/desa/index.html
Available in all United Nations languages:   http://bit.ly/xIirlb
For Arabic:   http://bit.ly/y2DkeB
For Chinese: http://bit.ly/zIdZCv
For French: http://bit.ly/xiXuGV
For Russian: http://bit.ly/xSPChl
————————————————————————————————-
SADC REEP News Flash
Volume 14, Number 2                                (April-June 2014)
Monthly Environmental Education (EE) News Flash of the SADC Regional Environmental Education Programme
1. NEWS         2. TRAINING      3. EVENTS/OPPORTUNITIES
4. PUBLICATIONS 5. NETWORKING
Please note:  Kindly address any emails to
1.    NEWS 
1.1      "Doing Something Is Doing Something": Process Moderators for Climate Change Adaptation in SADC Transfrontier Conservation Areas trained: 2-6 June 2014
A cadre of 13 professionals and practitioners representing Park Managers, Community Leaders, Ecologists, Researchers and Local Authorities from 13 Transfrontier Conservation Areas (TFCAs) and 8 SADC Member States gained knowledge and skills in climate change risk and vulnerability assessment and climate change adaptation & mitigation from a regional course. They were exposed to use of information from various international, regional and local sources, including the latest report of the Inter-governmental Panel on Climate Change (IPCC), National Capacity Self-Assessments and simple tools from international organisations such as IPCC and GIZ among others; and credible internet sites, which were linked to a course website developed to support the learning processes. This course was facilitated by the SADC Regional Environmental Education Programme (REEP) in partnership with Rhodes University and the German International Cooperation Agency (GIZ). The course was part of a current project designed to assist TFCAs to mainstream climate change adaptation and mitigation in TFCA management plans, operational plans and institutional budgets. The task of the Process moderators is to support existing change projects and processes that were initiated in courses that took place earlier in 2013-2014. A number of change projects are being implemented and will be shared in the next SADC EE Newsflash in the next quarter.
1.2 Seychelles produces Environmental Education awareness programme on UN International Year of Small Island Developing States
Small Island Developing States (SIDS) are a distinct group of developing countries that tend to share similar social, environmental and economic vulnerabilities. SIDS was recognised as a special case both for their environment and development in 1992 at the Rio Earth Summit. Since then, SIDS, as a united force, has worked tirelessly to promote sustainable development of our planet so as to ensure that the needs of future generations are also met. However, achieving a fair and better quality of life for every islander have been very challenging and very much dependent on big global political and economic decisions that have been taken.  Some of the sustainable development challenges of SIDS  include small but growing populations, limited resources, remoteness, susceptibility to natural disasters, vulnerability to external shocks, excessive dependence on international trade, and fragile environments. It is now more evident that SIDS is highly vulnerable to natural disasters as well as human-induced factors such as climate change. 
In 2012, the UN General Assembly declared 2014 as the International Year of Small Island Developing States. Its aim is to promote the achievement of sustainable development of SIDS. It is also an opportunity for island nations, such as Seychelles, to promote education and awareness of SIDS, especially among our young people who due to fast global technological development, our island sustainable lifestyles and values are slowly being eroded.
Attached to this newsletter is a year EE awareness programme for Seychelles.
 1.3 Global Action Programme on ESD
This year sees the end of the UN Decade of Education for Sustainable Development (205-2014) and the opening of a new paradigm. The Global Action Programme (GAP) on ESD seeks to generate and scale-up ESD action. It is intended to make a substantial contribution to the post-2014 ESD agenda.
The overall goal of the GAP is to generate and scale up action in all levels and areas of education and learning to accelerate progress towards sustainable development.
The GAP has two objectives:
to reorient education and learning so that everyone has the opportunity to acquire the knowledge, skills, values and attitudes that empower them to contribute to sustainable development – and make a difference;
to strengthen education and learning in all agendas, programmes and activities that promote sustainable development.
The GAP will focus on five priority action areas:
                i.     Advancing policy;
              ii.     Integrating sustainability practices into education and training environments (whole-institution approaches);
            iii.     Increasing the capacity of educators and trainers;
            iv.     Empowering and mobilizing youth;
              v.     Encouraging local communities and municipal authorities to develop community-based ESD programmes.
For further information please visit the UNESCO website: http://www.unesco.org/new/en/unesco-world-conference-on-esd-2014/esd-after-2014/global-action-programme/
2.    TRAINING
2.1     Forthcoming training:
2.1.1 Applications have opened for the Rhodes University Masters in Education (Environmental Education) 
Applications have opened for the 2015/2016 Rhodes University Masters in Education (Environmental Education) by coursework/half-thesis. This course is designed for environmental education, training and development practitioners and is open to teachers with various subject specialist, lecturers and other adult educators, curriculum or resource developers, journalists, writers, researchers, conservationists, development workers and social learning facilitators wishing to further their existing knowledge of, and insights in, environmental education, social learning and change. 
This course is an inter-disciplinary two-year course that combines lectures, excursions and on-course practical tasks which are presented at compulsory 6-day contact sessions (4 per year) at Rhodes University in Grahamstown. Students have the opportunity to become involved in research programmes focusing on three main research areas:  Educational Quality and Relevance in Formal Education contexts; Community Education and Social Learning; and Workplace Learning and Sustainability Practices.  Within these three broader research programmes scholars can work with a range of research topics which include but are not limited to curriculum research in schools, heritage and indigenous knowledge in education for sustainable development, citizen science education, various workplace-based learning topics, and social learning processes in community and other learning contexts. 
More information can be obtained from the ELRC Website:http://www.ru.ac.za/elrc/courses/mastersdegree/ 
AND
Application forms can be downloaded from:http://www.ru.ac.za/media/rhodesuniversity/content/registrar/documents/forms/2013_App_form_for_Master's_&_Doctoral_Degrees.pdf
 APPLICATIONS CLOSE: 15 September 2014
 2.1.2 Environmental Educators NQF L5 (12 Credits): Umgeni Valley, 14 to 18 July 2014
 11 June 2014
 Dear Valued Colleagues
 An Environmental Educators NQF L5 (12 Credits) Course will be run at WESSA Umgeni Valley Nature Reserve, Howick from the 14th to 18th July 2014. 
 The Environmental Educators NQF L5 (12 Credits) is immensely popular to many teachers, environmental educators and trainers.  It comprises 3 of the 22 unit standards from the Full National Qualification:  Environmental Education, Training and Development Practices NQF L5 (121 Credits):
 Unit Standard 13637: Network broadly in order to source information and support around a key environmental issue or risk (4 credits)
Unit Standard 13651: Review a variety of approaches to learning, teaching and evaluation (4 credits)
Unit Standard 13632: Demonstrate knowledge of environmental education goals, principles and methods and their appropriateness in different
contexts (4 credits)
 The Environmental Educators NQF L5 course offers a hands-on learner-centre approach in response to candidates' needs and operating contexts, as well as a diversity of teaching and learning approaches to suit a wide range of learning styles through various activities.
 The cost of the course is R7743 inclusive of VAT, tuition, venue, learning materials, field trips, assessment, moderation, verification, certification, lunches and teas during the 5 day contact sessions.  Accommodation, breakfasts, dinners and transport to and from the venue is exclusive.
 To access more information and to apply for this immeasurably incentive and participatory course please click on the following link:  http://www.sustained.org.za/courses/resources/2-uncategorised/56-courseinfoenviroeds.html
 Please would you be so kind as to circulate via your database mailing lists.
 Many thanks
Warm Regards
 Sabine Clinckemaillie
QMS – WESSA SustainEd
WESSA is an accredited education and training provider under the ETDP SETA and an Institute of Sectoral or Occupational Excellence (ISOE) of the LGSETA
 3    EVENTS/OPPORTUNITIES
3.1 32nd EEASA Conference in Windhoek, Namibia: 8-12 September 2014
The 32nd Environmental Education Association of Southern Africa (EEASA) conference will be held at the University of Namibia, Windhoek Campus, from 8-12 September 2014. All members and new members are encouraged to attend.
 Any enquiries should be directed to Dr. Alex Kanyimba: akanyimba@unam.na and Dr. Elsabe Julies:ejulies@unam.na
 Theme: Reflections on the current and emerging ESD issues and practices informing the post DESD framework programme.
 The Local Organising Committee of EEASA Conference issued a Press release which is attached to this newsflash.
For any information regarding EEASA please contact the Honorary Secretary Ms Mumsie Gumede on email address: mumzo.g@gmail.com Cc Admin Secretary on email address: eeasa@eeasa.co.za
You can also get more information on EEASA Conferences from the EEASA Portfolio Manager Mr Caleb Mandikonza on email address: calebmandikonza@gmail.com
3.2 Fourth African RCEs Continental Meeting: 9-12 September 2014 in Namibia
The 4th African RCEs Continental Meeting: 9-12 September 2014 in Namibia will be hosted by RCE Khomas-Erongo of Namibia on behalf of the Global RCE Service Centre. The RCE event will be integrated into the EEASA Programme for practical reasons. The integration was suggested  as follows:
·         RCEs will make paper presentations on RCE work – RCEs are encouraged to submit abstracts and papers within the 9 identified themes before the 

30 June 2014

deadline. Deadline for abstracts was 30 May 2014.
·         Participate in plenary sessions – e.g. share findings from RCE assessment under 'Appreciative inquiry' experiences from RCEs.
·         Hold Workshop sessions – e.g.  workshop on how to apply the appreciative inquiry evaluation tool that has emerged from RCE work RCEs were encouraged to submit other workshop proposals.     
·         Organise Round table Discussions – e.g. hold discussions around capacity development modules
·         Organise a closed workshop for RCEs to discuss agenda items that will be agreed upon.
Expected outputs from the RCE meeting include:
·         Strategies/Position paper for African RCEs – road map.
·         Revised RCE Manual
·         Draft policy report on RCEs contribution to ESD in Africa.
i.       RCEs are expected to finalise self-assessment using the appreciative inquiry evaluation tool by 31 July 2014. Most RCEs within the SADC region have already undertaken the exercise.
ii.        RCE Khomas-Erongo will handle travel and logistical arrangements for RCE delegates outside the SADC region.
 Below is a letter written to African RCEs to invite them to participate at the Continental meeting:
 22 May 2014
 Dear Colleagues,
 On behalf of the Global RCE Service Centre and the African RCE Coordinators (David Ong'are and Ali Bukar) I would like to inform you that RCE Khmomas-Erongo from Namibia has kindly agreed to host the 4th African RCE Continental Meeting in parallel with the 32nd Environmental Education Association of Southern Africa (EEASA) annual conference. The EEASA conference will take place at the University of Namibia (Windhoek Campus) from 9th to 12th September 2014. The theme of the conference is: Reflections on the current and emerging ESD issues and practices informing the post DESD framework programme. See attached PDF for information on how to participate in the EEASA Conference.
 RCEs are encouraged to start making arrangements to send at least one representative at the 4thAfrican Meeting. More details on the content and objectives of the event will be shared next month. To enable the host RCE start making logistical arrangements for the meeting, please indicate the possibility of your RCE participation in the meeting by replying to this email.
 Meanwhile, for those who were not at the 8th Global RCE Conference in Nairobi last year, we would like to inform you that David Ong'are (from RCE Greater Nairobi, Kenya) was elected as the new African RCE Coordinator during the African continental meeting session. He replaced Dick Kachilonda who diligently served as the first African RCE Coordinator for three years. Ali Bukar from RCE Kano (Nigeria) was elected to assist David in coordinating African RCEs. Please give them maximum support to enable them steer African RCEs into the post DESD agenda. David and Ali have already contacted you for views on how to develop a road map for African RCEs. Please share your views through the Portal at http://www.rce-network.org/portal/join-now-9th-global-rce-conference-african-discussion-group.
 With best wishes,
 Abel
 On behalf of the Global RCE Service Centre
 For further enquiries please contact the RCE Service Centre on email address: atiti@unu.edu
 4.    PUBLICATIONS
4.1 Southern African Journal of Environmental Education (SAJEE) Volume 29 (2012/2013)
The latest issue of the Southern African Journal of Environmental Education (SAJEE) was released in early June. This issue, Volume Number 29 (2012/2013), is a bumper volume that combines 2012 and 2013. An electronic version An electronic version of the Volume will only be available online in 5-6 months on the EEASA website. For enquiries please email the Journal Editor Prof Heila Sisitka on email address: h.lotz-sisitka@ru.ac.za Cc eeasa@eeasa.co.za Cc4carolinebell@gmail.com
5.    NETWORKING
5.1 The SADC Transfrontier Conservation Areas (TFCAs) programme has recently formed a TFCA Network which has network representatives from SADC Member States. The SADC REEP is currently working with the TFCA Network to explore ways of including the Climate change adaptation Alumni network. For further information on this please contact Mr Seth Maphalala on email address: masetane@yahoo.com
5.2 The Namibia EE Network continues to share its work in this vibrant network that engages all stakeholders on a Google-group platform, where actors from various sectors participate actively and regularly. For further information on how it works please contact Mr Maurice Nkusi on email address: mauricenks@gmail.com
Please submit other relevant EE/ESD activities to the SADC REEP Monthly News Flash and feel free to forward this message to people who might be interested.
Please inform us if you do not wish to receive this EE News Flash.
SADC Regional Environmental Education Centre
E-mail: sadc-reec@wessa.co.za
Web Site: www.sadc-reep.org.za
Tel: +27-33-330 3931, Fax: +27-33-330 4576;
PO Box 394, Howick 3290, South Africa
Thank you
Phindile Sithole
SADC Regional Environmental Education Programme
Tel: +27 (0)33 330 3931 ext 2131
Fax2email: +27 (0)86 513 2403
URL: www.WESSA.org.za
Post: PO Box 394, Howick, 3290, KZN, South Africa
————————————————————————————————
           HUNGER RUN
Recent developments from FAO: YUNGA, 7 August 2012
Sunday 21 of October 2012 in Rome take part in the HUNGER RUN. What are you waiting for get organized and involve your class and group.
HUNGER RUN 2012 EDITION
Runners will be back in the streets of Rome's historic centre on Sunday 21 October 2012, for the 2012 edition of the Run for Food. Thousands of competitive and amateur runners are expected to participate in this popular 10K and 5K fund-raiser – now renamed the HUNGER RUN to better reflect the shared goals of the Rome-based UN agencies and other organizing partners. Proceeds from registration fees this year will help poor communities in Kenya affected by drought and poor harvests.
           HUNGER RUN – EDIZIONE 2012
I corridori torneranno a correre per le strade del centro storico di Roma, domenica 21 ottobre, per l'edizione 2012 della Run for Food. Ci si aspetta che migliaia di atleti e corridori amatoriali partecipino in questa corsa di 10 km e 5 km per raccogliere fondi – adesso nominata HUNGER RUN per meglio riflettere gli obiettivi delle Agenzie delle Nazioni Unite a Roma e altri partners organizzatori. Il ricavato delle iscrizioni di quest'anno sarà devoluto alle comunità povere del Kenya colpite da siccità e scarsità di raccolti.
Get more information at:
HUNGER RUN WEBSITE:  www.HungerRun.it
HUNGER RUN FACEBOOK EVENT: www.facebook.com/#!/events/499454983403307
HUNGER RUN ON TWITTER:  https://twitter.com/HungerRun2012 (hashtag is #HungerRun)
HUNGER RUN ON FAO WEBSITE:  www.fao.org/getinvolved/hunger-run/en/
—————————————————————————-
http://www.youtube.com/watch?v=Kf-cFKS4V_4&NR=1&feature=endscreen
*Worldview Mission  is Standing Up ,* Taking Action* , **Making Noise for the United Nations MDGL's !!!**