AGRICULTURE FAO
 ————————————————————-
Youth Engagement Project
These short you tube videos may be of interest. 
We did a documentary of the Project on Youth Empowerment and the film maker was so excited about the project that he had the children create a Tele-drama.  This has been aired on National television. 
1. Project documentary: http://www.youtube.com/watch?v=y8znr47zTgM 
2. Drama : https://www.youtube.com/watch?v=qVzYdqaYf8k  
Prof Chris Gordon
Director
Institute for Environment and Sanitation Studies
College of Basic and Applied Sciences
University of Ghana,  Legon, Accra,  GHANA 
Web Page: http://iess.ug.edu.gh/
Office: 0302 962720   /  Mobile: +233 268 117 200 or +233 208 117 200
http://www.linkedin.com/pub/christopher-gordon/43/292/a79
Associate Editor: Climate and Development
Please consider your environmental responsibilities before printing emails and documents
Dear Narcisse,
I am interested in hearing more about your focus on youth and climate smart agriculture. As a doctoral student, I am researching, 'Youth, Livelihoods and Politics in Africa' with a focus on youth and agriculture. CSA is emerging as one of the critical areas of engagement, and I would like to hear more about your research strategy on this.
Regards,
Grace Mwaura
DPhil Candidate, Geography & Environment
St. Hilda's College, University of Oxford
OX4 1DY Cowley Place, Oxford, UK
Phone: +447748875973 
Currently at:
P.O Box 1364-00621 Nairobi, Kenya
Skype:gracemwaura Phone: +254725901420  
To: Climate-Smart Agriculture Discussion group
Cc: aishu@aol.com; Climate-Smart Agriculture event; csayouth@gmail.com; vagish1@live.com

Climate-Smart Agriculure -Reasearch Strategy 
Dear all
Once again, thanks a lot for work done so far.
Currently we are preparing research strategic plan that will be sent to you next week for your inputs.
The overall objective of the research strategic plan is to increase and transfer knowledge related to CSA. We will also explore how CSA can reduce youth unemployment focus on developing countries in the next five years.
Best 

Narcisse GAHI
Climate Change and Disaster Risk Reduction
applied to Water Resources, Food Security and Nutrition
PhD Student , Climate Risks and Water Management and Policy
Msc, Water-Sanitation-Environment
Université de Cocody-Abidjan, Côte d'Ivoire
IAVS, Ouagadougou, Burkina Faso 
mobile:(+226) 72 68 12 68/ 66 38 00 78 (BF)
ebox.2: gahizn@gmail.com / Skype: nz.gahi
Web: http://www.iavs-bf.org
View this contribution on the web site
A reply to this message will be sent to all members of Climate-Smart Agriculture Discussion group.
View this contribution on the web site
————————————————————-
Subject: Climate-smart agric Conf Montpellier, France ABSTRACT SUBMISSION DEADLINE EXTENDED
Due to inquiries from partners and participants, we have extended the deadline for the CSA Montpellier Conference to Sunday, 30 November 2014.
Submit your abstract now!
Keynote speakers to be announced soon: watch the web site.
Don't forget to register. Early bird fees apply until 31 December 2014.
Climate-smart agriculture Conference 16-18 March 2015 Montpellier, France
———————————————————————————–
[csa_event​] Carbon in dryland soils – Multiple essential functions
Subject: [csa_event] Carbon in dryland soils – Multiple essential functions
(French below)
The French Scientific Committee on Desertification (CSFD) has released the English version of its thematic issue focusing on carbon in dryland soils:
"Soil organic carbon (SOC) has a key role in the overall behaviour of soils and agroecosystems. Increasing its content enhances soil quality and fertility, thus improving agricultural resilience and sustainability and, in turn, food security of societies. Soils also contain the largest pool of carbon interacting with the atmosphere. Agricultural and forestry systems that reduce atmospheric carbon concentrations by sequestering this carbon in biomass and in soil organic matter are carbon sinks. Combating desertification contributes to soil carbon sequestration, thus mitigating global warming, while contributing to sustainable agricultural management.
Soils have only recently become a global environmental issue, especially in the framework of three international environmental conventions. These conventions have interrelated issues, especially with respect to dryland regions—desertification, climate change and biodiversity loss. Few tangible policies have, however, been drawn up concerning carbon in dryland regions. The impact of agricultural, pastoral and forestry activities on the carbon cycle need especially to be taken into greater account.
In the current carbon market system, carbon volumes of agricultural and forestry sectors are low as compared to those of other sectors (industry, etc.). Moreover, these markets do not fully recognize all activities that are conducive to carbon sequestration in agricultural soils, particularly in drylands. Carbon markets have so far been focused on checking amounts of carbon sequestered, whereas it would be much easier, and verifiable, to directly promote recognized 'carbon sequestering' practices. Such a market could provide much more efficient operational leverage for modifying agricultural practices and setting up systems to protect soils in dryland regions." The pdf version of the report is freely accessible here: http://www.csf-desertification.eu/dossier/item/carbon-in-dryland-soils-dossier
The French version (published in 2013) is still available here:http://www.csf-desertification.org/dossier/item/dossier-carbone-sols-zones-seches
Best regards, Martial
Français:
Le Comité Scientifique Français de la Désertification vient de publier la version anglaise de son dossier thématique sur le carbonde dans les sols des zones sèches: "Le carbone organique des sols (COS) joue un rôle fondamental dans le comportement des sols et des agroécosystèmes. Augmenter sa teneur améliore la qualité et la fertilité des sols contribuant à la résilience et à la durabilité de l'agriculture et, donc, à la sécurité alimentaire des sociétés. De plus, les sols représentent le plus grand réservoir de carbone en interaction avec l'atmosphère. Les systèmes agricoles et forestiers qui réduisent les concentrations en carbone atmosphérique en le piégeant dans les biomasses et dans la matière organique du sol, sont des puits de carbone. La lutte contre la désertification permet de séquestrer du carbone dans les sols et donc d'atténuer le changement climatique, en plus de contribuer à une gestion agronomique durable.
Depuis peu, les sols sont au cœur des débats internationaux, notamment dans le cadre des trois conventions internationales sur l'environnement. Elles ont des préoccupations liées entre elles, notamment dans les régions sèches : désertification, changement climatique et perte de biodiversité. Pourtant, des politiques concrètes concernant le carbone dans ces régions peinent à se mettre en place. Il manque notamment une meilleure prise en compte de l'impact des activités agricoles, pastorales et forestières sur le cycle du carbone.
Dans l'actuel système des marchés du carbone, les secteurs agricoles et forestiers restent faibles face aux autres secteurs (industrie, etc.). De plus, ces marchés ne reconnaissent pas pleinement les activités qui favorisent la séquestration de carbone dans les sols agricoles, notamment dans les zones sèches. Les marchés se sont jusqu'à présent focalisés sur la vérification de la quantité de carbone séquestrée, alors qu'il serait beaucoup plus simple et vérifiable de promouvoir directement des pratiques reconnues comme « séquestrantes ». Un tel marché pourrait constituer un levier opérationnel beaucoup plus efficace pour modifier les pratiques agricoles et mettre en place une protection des sols des régions sèches. La version anglaise est disponible ici: http://www.csf-desertification.eu/dossier/item/carbon-in-dryland-soils-dossier
La version française publiée en 2013 est toujours disponible: http://www.csf-desertification.org/dossier/item/dossier-carbone-sols-zones-seches
Bien cordialement Martial
Martial BERNOUX
Institut de Recherche pour le Développement – IRD
UMR Eco&Sols (Montpellier SupAgro-Cirad-INRA-IRD)
Functional Ecology&  Biogeochemistry of Soils&  Agro-ecosystems
Bâtiment 12 – 2 place Viala
34060 Montpellier cedex 2
Ligne directe: +33(0)4.99.61.21.08
Secrétariat Laboratoire:+33(0)4.99.61.21.01
Fax: +33(0)4.99.61.21.37
martial.bernoux@ird.fr<mailto:martial.bernoux@ird.fr>
http://www.montpellier.inra.fr/ecosols
http://www.ird.fr
—————————————————————————————————
 https://worldviewmission.nl/?page_id=2764
 —————————————————————————————————–
 Hello Blessed Spring Greetings..
+92-333-228-3257
———————————————————————————————————————————
———————————————————————————————————————————–
FAO Deputy Director-General for Natural Resources, Maria Helena
Semedo, stated that the targets would inform UN Member States
currently negotiating a set of sustainable development goals.
"There can be no sustainable development without eradicating hunger,"
she said. "We believe that incorporating these five targets in the
post-2015 development agenda will ensure a more comprehensive approach
to tackling hunger, food insecurity, malnutrition – to nourishing
people while nurturing the planet," she noted.
Highlighting the collaboration of the UN agencies IFAD President
Kanayo F. Nwanze said: "A future of 'zero hunger' will not be built by
any one organization in isolation. We know that we are stronger and
more effective when we work in partnership, including with the
billions of rural women and men who work hard each day to ensure our
food security."
"Food security and nutrition play a critical role in shaping a
brighter tomorrow for today's most vulnerable families particularly
the children. Eliminating hunger unlocks the potential of individuals,
communities and nations," said WFP Executive Director, Ertharin
Cousin. "Achieving these goals will require hardwiring equity into
economic growth assuring no one is left behind."
The three UN agencies stressed that successes associated with the MDGs
have been substantial in some areas, such as halving the number of
people living in extreme poverty, dramatically increasing the number
of people with access to safe drinking water as well as boosting
primary school enrolment.
But the agencies emphasized that gains were by no means universal and
much work still needed to be done given that around 840 million people
remain chronically hungry and that poverty continues to be pervasive
in rural areas around the world.
The new development goals to be set by the UN General Assembly in 2015
should therefore be a catalyst towards the realization of the right to
adequate food, improved nutrition, gender equality, focus on
smallholders and sustainable and resilient food systems.
http://www.fao.org/news/story/en/item/219078/icode/
————————————————————————————————————————————
——————————————————————————————————————————–
Dear Colleague,
FAO welcomes everyone interested in climate-smart agriculture and equity to join the online learning event. The event takes place from 30/1 to 18/2 2014.
Thank you for sharing this invitation with your networks!
PS. Please spread the word by sharing this email, through LinkedIn or tweeting. Here's our proposal for a social media message:
Kind regards,
Maria, Claudia and Sibyl
Maria Nuutinen & Claudia Garcia
MICCA Programme
Sibyl Nelson
Gender Officer
Cross-cutting theme on gender, FAO
——————————————————————————————————
Climate change and the risks of global food system collapse
Globalized diet: More food, less diversity, more associated risks
As experts have been suspecting for a while, and as many of us have certainly noticed, people's diets around the world have become very similar. So much so that in the past 50 years the whole world has come to rely increasingly on just a few crops for most of its food supplies – including old favorites such as wheat, rice, maize, and potato but also more recent ones like soybean, sunflower oil and palm oil – along with meat and dairy products. Many local crops that used to be important in Africa or Asia such as sorghum, millet, rye, sweet potato, cassava, and yam are failing to keep up.
While we generally eat more calories, protein and fat than 50 years ago, the lack of diversity in such a "standard globalized diet" may deprive us from the micronutrients our body needs. It may also increase the occurrence of obesity, heart disease, and diabetes, even in countries that are struggling to make enough food available to their people.
The other danger of relying upon just a few crops is that this makes agriculture and the global food system more vulnerable, and increases the risk of food crisis. Similar to the concept of portfolio diversification in finance, a diversified agriculture is more resilient to major threats like drought, insect pests, and diseases, all expected to worsen with climate change.
Read the full post and access the study by the International Center for Tropical Agriculture (CIAT) and the Global Crop Diversity Trust
athttp://www.ciatnews.cgiar.org/2014/03/03/globalized-diet-more-food-less-diversity-more-associated-risks/
——————————————————————————————————-
http://www.ais.unwater.org/pro/?q=node/1733  http://www.youtube.com/watch?v=PwfuNqQk9h0&list=UUvtCtVKTdDBqUBVJrX2wYOQ#t=125
World Wetlands Day 2014: Christopher Brigg's Statement
————————————————————————————————————

 NELSON MANDELA
Today, we stand united with people in South Africa and around the world in mourning the loss of President Nelson Mandela.
President Mandela was a champion against injustice and a true ally in the fight against hunger. His concern was always for the most vulnerable and disadvantaged people in the world, and his words and actions were a motivational force for all of us here at WFP.
In President Mandela's own words:
Hunger is an issue of social justice and not economics. Our economic approach to food and its distribution reflects our basic moral values. There are relatively poor countries where almost everyone is reasonably fed and richer ones where there is widespread malnutrition. The economic systems in these countries vary. Those who have succeeded have done so because they have made it a priority to end it. Hunger is a moral issue.
WFP has more than 13,000 staff in more than 80 countries who work every day to bring nutritious food to those who are hungry. And we have more than 1.2 million supporters like you who help make that possible.
Together, let's honour the memory of President Mandela by continuing to carry out our mission of ending hunger, wherever it is found.
To read about one example of the great work President Mandela has inspired, click here . http://www.wfp.org/node/3504/3795/622680
Thank you.
The World Food Programme (WFP) fights hunger worldwide, saving lives during emergencies while building a better future for the next generation. WFP is funded solely by voluntary donations.
World Food Programme wfp.org | Contact us | Privacy | Unsubscribe
Via C.G.Viola 68
—————————————————————————————–
(Spanish version   below/ Versión en español a continuación)
Resilient food systems underpin food security.   Climate variability and change can disrupt key elements of food systems,  affecting the availability of food as well as people's ability to access and utilize   it. Whether it is a household suffering subsistence crop loss due to drought   or a district being cut off from food markets due to flood-damaged infrastructure, these disruptions can increase the risk of hunger,   malnutrition and poverty.
To better understand the complex relationship between food systems, food security and climate change, IISD, in partnership with ISET, ACF-E, CURLA, UCA and Nitlapán, recently released a conceptual framework for assessing, planning and monitoring   climate resilience and food security at the community, regional and national   levels. This framework is presented in the working paper, Climate Resilience and Food  Security: A framework for planning and monitoring.
The framework was developed through the Climate Resilience and   Food Security in Central America (CREFSCA) project funded by   the Climate and Development Knowledge Network. The project aims to strengthen   the long-term food security of vulnerable populations in Guatemala, Honduras   and Nicaragua by improving the climate resilience of food systems at  different spatial and temporal scales. Based on the conceptual framework,  tools are currently being developed to guide communities and policy-makers in   developing their own practical indicators of climate resilience and using them to evaluate the impact of policies on food system resilience.
CREFSCA is part of IISD's Adaptation and Risk Reduction program,   which seeks to help decision makers respond effectively to the impacts of   climate change on people, economies and the environment.
---
Los sistemas alimentarios resilientes fortalecen la seguridad alimentaria. Sin embargo,   tanto la variabilidad climática como el cambio climático pueden alterar importantes elementos dentro de estos sistemas, por ende afectando la   disponibilidad de los alimentos. Por otra parte, los hogares también ven   afectada su capacidad de acceso y consumo de alimentos. Ya sea que una familia sufra la pérdida de sus cultivos debido a la sequía, o que cierta población no pueda ir a comprar alimentos a los mercados locales porque cierta infraestructura haya sido dañada por inundaciones, estas interrupciones pueden aumentar riesgos tales como el hambre, la mala alimentación y la   pobreza.
Para tener un mejor entendimiento de la compleja relación entre los sistemas alimentarios, la   seguridad alimentaria y el cambio climático, el IISD, en colaboración con ISET, ACF-E,CURLA, UCA y Nitlapán, publicó recientemente un marco conceptual para la evaluación, planificación y   monitoreo de la resiliencia climática y la seguridad alimentaria a nivel comunitario, regional y nacional. Este marco se presenta en el documento de   trabajo denominado Resiliencia Climática y Seguridad Alimentaria: Un marco para la   planificación y el monitoreo.
Este marco fue desarrollado como parte del proyecto de Resiliencia Climática y Seguridad Alimentaria en Centroamérica (CREFSCA,  por sus siglas en inglés), el cual es financiado por la Alianza Clima y   Desarrollo (CDKN, por sus siglas en inglés). El objetivo de esta iniciativa   es fortalecer a largo plazo la seguridad alimentaria de poblaciones vulnerables en Guatemala, Honduras y Nicaragua. Para esto, el proyecto busca mejorar la resiliencia climática de los sistemas alimentarios en distintas escalas espaciales y temporales.
Partiendo de este marco conceptual, actualmente se están creando herramientas para guiar tanto   a las comunidades como a los tomadores de decisiones en el desarrollo de sus   propios indicadores prácticos de resiliencia climática. Se espera que estas herramientas sean utilizadas para evaluar el impacto de políticas públicas relacionadas con la resiliencia de los sistemas alimentarios.
CREFSCA forma parte   del programa de Adaptación y Reducción de Riesgo del  IISD, el cual tiene como objetivo apoyar a tomadores de decisiones para que   implementen políticas públicas que respondan de manera eficaz al impacto que  el cambio climático tiene en las personas, la economía y el medio ambiente.
Daniella Echeverría
Research Assistant – Climate Change and Energy
Phone: +1 (204) 958 7739 | Email: decheverria@iisd.ca | Skype: daniellaiisd
International Institute for Sustainable Development (IISD) 161 Portage Avenue East, 6th Floor  Winnipeg, Manitoba, Canada, R3B 0Y4  www.iisd.org
——————————————————————————————
Invitation Renewable energy market South Africa 24 June 2013
https://www.evite-sendmail.nl/agent_nl/z_afr_13/web/z_afr_13_aanmelden_zndr_uit.php
| | |
| --- | --- |
| What : | Renewable energy market South Africa |
| When : | 24 june 2013, 13.45 – 17.45 |
| Where : | NL Agency, The Hague                                           Prinses Beatrixlaan 2, 2595 AL, Den Haag |
| Register : | Before 21 June 2013 by clicking this link |
| Costs: | none |
| Organisation : | NL Agency commissioned by the Ministry of Foreign Affairs |
| Contact : | NL Agency                                          –                                           Events department evenementen@info.agentschapnl.nl                                           phone number: 088-602 8399 |
————————————————————————————————
Mr. Arthur Sessink
Advisor International Organizations 
The Dutch  EVD International Ministry of  Foreign Affairs
Prinses Beatrixlaan 2 | 2595 AL | Den Haag Postbus 20105 | 2500 EC | Den Haag 
https://www.surveymonkey.com/s/Genderclimatesmartagriculture
Working with EBRD – Consultant Opportunities for Dutch Consultants
16 October 2013 World Food Day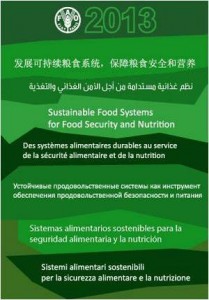 ————————————————————————————————
IISD RS will be providing a summary report of the meeting, which will be available at
Langston James "Kimo" Goree VI Vice President, Reporting Services and United Nations Liaison International Institute for Sustainable Development (IISD) — United Nations Office 300 E 56th St. Apt. 11D – New York, NY 10022  USA Direct Line: +1 973 273 5860  / Email: kimo@iisd.org
Mobile phone (new!): +12128107701  /  Skype: kimogoree
Where: NYC through mid-June, 17-21 June Winnipeg, 22-30 Montana (cycling)
Notice: This email and any attachments may contain information that is personal, confidential, legally privileged and/or copyright. No part of it should be reproduced, adapted or communicated without the prior written consent of the author.
EUROPEAN  UNION (EU) Women in economic decision making in the EU A Europe 2020 initiative.
————————————————————————————————-
UN activity's THE WEEK AHEAD AT THE UNITED NATIONS
————————————————————————————————-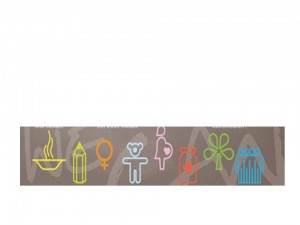 *Worldview Mission  is Standing Up ,* Taking Action* , **Making Noise for the United Nations MDGL's !!!**
http://www.action2015.org/                    http://www.un.org/millenniumgoals/