http://www.japanfs.org/en/newsletter/subscribe.html
———————————————————————————————–
Dear Community of Educators,
The overall objective of IGEP is that the decision makers at national, state and local level use innovative solutions for the improvement of urban and industrial environmental management and for the development of an environment and climate policy that targets inclusive economic growth de-coupled from resource consumption.  
Pam Puntenney and Bremley Lyngdoh
UN SD Education Caucus Co-Chairs
C0-Coordinators Climate Change
Environmental & Human Systems Management
1989 West Liberty
 Ann Arbor, MI  48103  USA
———————————————————————————————-
Hi all,
Do you know any young person, teacher and/or youth NGO? Please invite them to connect with us! We'll like to share resource and opportunities with them and engage them in our work.
We are social and available on these platforms:
Download our GrowingUp magazine for FREE:
Here is an opportunity to share:
.—————————————————————————————————————————————-
TERRALINGUA LANGSCAPE  3.1 CALL FOR EXPRESSIONS OF INTEREST
Exploring Biocultural Approaches to Education

Upon Request – We have extended the Deadline for Calls for Expressions of Interest until Monday. 

Call for Expressions of Interest – DUE APRIL 7, 2014 

Langscape Volume 3, Issue 1 , Spring 2014

Guest Editor: Yvonne Vizina


Please visit 
the Langscape Website
.to download the contributors' guidelines and submit your abstract in a one page word doc. format.
—————————————————————————————————————————————–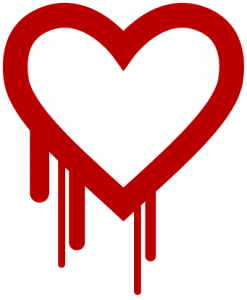 Dear Issuu customer,On April 7, the OpenSSL
project issued a
Security Advisory
that
detailed a serious vulnerability in the encryption software in use by a large
percentage of the internet. This vulnerability (nicknamed
"Heartbleed") would potentially allow attackers to retrieve
information from encrypted SSL endpoints. For more information on this
vulnerability visit
http://heartbleed.com
.While we do not believe any of
our customer accounts have been compromised, we have taken steps to secure
Issuu's infrastructure against this vulnerability by patching our servers and
updating our SSL certificates. As an extra precaution we recommend each of our
customers take a moment to reset their passwords.We will continue to monitor
this situation and secure our service against this vulnerability.
If you have any questions,
please feel free to contact us any time at support@issuu.com.
Sincerely,
Christian Sejersen
VP, Engineering
——————————————————————————————————————————————-
Francoise Mouly / IAM – Intense Art Magazine
Dear Friends and Well-Wishers,
5 months already since we launched iam-africa.com, the online version for IAM – Intense Art Magazine, and we have been overwhelmed by your continuous support and encouragement. Thank you! 
Our very first 136-page print edition will be out on October 15, 2014 at the African Contemporary Art Fair 1:54 in London, Somerset House.
We want YOU to be the first to get your hands on IAM#01.
In this first biannual edition – a twofold journey, we will first take you to Cameroon to meet with some of the country's most talented artists and 'artivists'. We will then navigate the world through a selection of significant events and places dedicated to African contemporary art, fashion and architecture.
Pre-order IAM#01 by October 15 and get a 5€ discount of the full price – that is 25€ instead of 30€, free shipping costs and a limited copy signed by IAM Artistic Director and Cameroonian photographer, Angèle Etoundi Essamba.
Welcome to the IAM adventure!
FRANCAIS: 
Chers amis et supporters,
5 mois déjà que nous avons lancé iam-africa.com, le site d'IAM – Intense Art Magazine et nous avons été très touchés par votre soutien continu et vos messages d'encouragements. Merci !
Notre première édition papier semestrielle de 136 pages sortira le 15 octobre á la foire d'art contemporain 1:54 á Londres et nous voulons que VOUS soyez les premiers à tenir IAM#01 entre vos mains.
IAM#01 est construit comme un voyage en deux étapes: nous vous emmenons tout d'abord au Cameroun pour rencontrer quelques-uns des artistes et « artivistes » les plus talentueux de ce magnifique pays d'Afrique centrale.  Puis nous naviguerons ensemble à travers le monde pour nous arrêter sur une sélection d'événements et de lieux dédiés à l'art contemporain africain, la mode et l'architecture.
Commandez IAM#01 avant le 15 octobre et bénéficiez de 5€ de reduction sur le prix du magazine – soit 25€ au lieu de 30€, de frais de livraison gratuits et de votre exemplaire signé par la directrice artistique d'IAM et photographe camerounaise Angèle Etoundi Essamba.
Bienvenue dans l'aventure IAM!
Francoise Mouly
Co-Founder and Director
IAM – Intense Art Magazine
KvK Amsterdam 59157100
+31 631 779 074
francoise.mouly@iam-africa.com
The content of this email is private and confidential.
——————————————————————————————————————————————–