http://www.un.org/News/Press/docs//2014/sgsm15577.doc.htm
Education Community Friends and Colleagues ~
We would like to take this opportunity to wish you all Season's Greetings and a very Happy New Year!  But especially we would like to say a hearty "Thank You" for all that you do.  We look forward to working alongside you in 2014.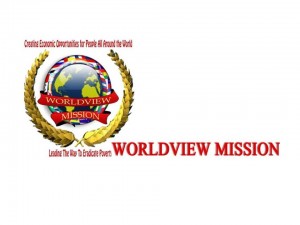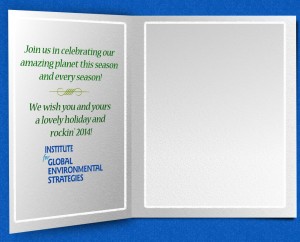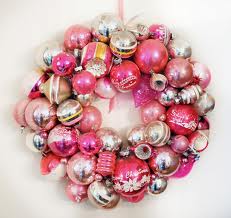 On behalve  Worldview Mission B.O.D and Network of UN collaborations Partners we Wishing you a beautiful Holiday Xmas Season and a New Year of good health, happiness and prosperity for the year 2014
http://www.unevoc.unesco.org/fileadmin/up/christmas_greeting.jpg
==
"This is what you shall do;
Love the earth and sun and the animals,
despise riches,
give alms to every one that asks,
stand up for the stupid and crazy,
devote your income and labor to others,
hate tyrants,
argue not concerning God,
have patience and indulgence toward the people,
take off your hat to nothing known or unknown
or to any man or number of men,
go freely with powerful uneducated persons and with the young and with the mothers of families,
read these leaves in the open air
every season of every year of your life,
re-examine all you have been told at school
or church or in any book,
dismiss whatever insults your own soul,
and your very flesh shall be a great poem and have the richest fluency not only in its words but in the silent lines of its lips and face and between the lashes of your eyes and in every motion and joint of your body."
― Walt Whitman
Leaves Of GrassBest wishes for Holidays and New Year to you and your family.
Robert Rubinstein,
Stephanie Gerteiser,
Iris Bune,
Libby Parella,
Stephen Cassidy
www.tbligroup.com – www.tbliconference.com
TBLI GROUP – KNSM Laan 53 – 1019 LB Amsterdam – The Netherlands
——————————————————————————-
 Worldview Mission dept Nepal-Children Homes, Ms. Goma
——————————————————————————–
Please click the link below to enjoy a
special holiday greeting from the
Institute for Global Environmental Strategies
(Make sure your speakers are on to enjoy the music!)http://holidays.strategies.org/
"Moon Light Water" by Annika Yeh
Annika, a third-grade student from Vancouver, Washington, was the Grand Prize Winner
of the 2013 IGES Art Contest, Animal Collections.
——————————————————————————–
Vojtech, Petra and Monika
_______________________________
Vojtěch Dlouhý
Project Coordinator
Worldview Impact 
Worldview Space
———————————————————————————
亲爱的朋友:
        这是我担任世界资源研究所中国区首席代表的第一年。对于您一直以来的信任和支持,我和我的团队深表感激!在这一年,世界资源所实现了既定项目目标、扩大了研究团队、拓展了政策研究领域和平台。这些成绩都离不开您的支持!
         新旧交替之际,希望您和家人度过一个轻松愉快的圣诞及新年假期!祝您及亲友新一年温暖、安宁、幸福、喜乐常伴左右!
        希望新一年能继续得到您的指导和支持并继续开展合作。我和我的团队期待与您在2014年共同为中国的可持续发展事业继续努力!
As the first year of my engagement as China Country Director of the World Resources Institute comes to an end, I would like to express many thanks for your steady support to our team.
During the year, WRI China achieved each of our projects' goals, enlarged our research team, and expanded our policy research areas and platforms. These accomplishments would not have been possible without your support!
Hoping that you and your families will enjoy a relaxing and cheerful holiday season at the close of this year, we would like to extend our warm wishes for a very merry Christmas and a prosperous New Year filled with warmth, peace, and happiness!
In 2014, we look forward to your continued support and input, and to have more chances for cooperation.  
With your backing and teamwork, we will carry on our efforts towards China's sustainable future!
China Office, World Resources Institute (WRI)
—————————————————————————–
PCI Media Impact  777 United Nations Plaza – 5th Floor New York, NY 10017, USA T:(212) 687-3366 F:(212) 661-4188
To unsuscribe please e-mail dbase@mediaimpact.org   /  Copyright 2013 PCI Media Impact – Headquarters
——————————————————————————–
WORLDVIEW MISSION  2013 – 2014  Xmas Collection PROJECTS
 Somehow, not only for Christmas, But all the long year through, the joy that you give to
others, is the joy that comes back to you.
And the more you spend in blessing, the joy through the eyes of children , the more of your
heart's  returns to you glad.
Wishing you Season's greetings.
Collection for our global kids.  Christmas Time is near, New Year soon be here.
Worldview Mission – Kenya
One of our Ambassador Mr. Willice Oyango will be on the road to visit
the orphanage  homes in a city Kibbira-Kenya
Purpose: 
Willice attend to visit, 100 kids make them ready to work with him in the future, regularly.
He will coordinate, identify the strongest among the group between 8th and 14 years .
Your donation will be spend on Feeding, on clothing-shoes, toy's games, music songs.
All donated collections will be made visibele on through this  platform.
Your donation  will be taxed deductible.     https://worldviewmission.nl/?page_id=6580
https://worldviewmission.nl/?page_id=21
Contact
Mr. Willice O. Onyango
Ambassador to Worldview Mission to the United Nations
Worldview Mission,  Youth Ambassador Coordinator Post Agenda Chairperson,
Phone: 0726570757     Skype: willice.okoth
—————————————————————————————————
*Worldview Mission  is Standing Up ,* Taking Action* , **Making Noise for the United Nations MDGL's !!!**
http://www.action2015.org/                    http://www.un.org/millenniumgoals/.