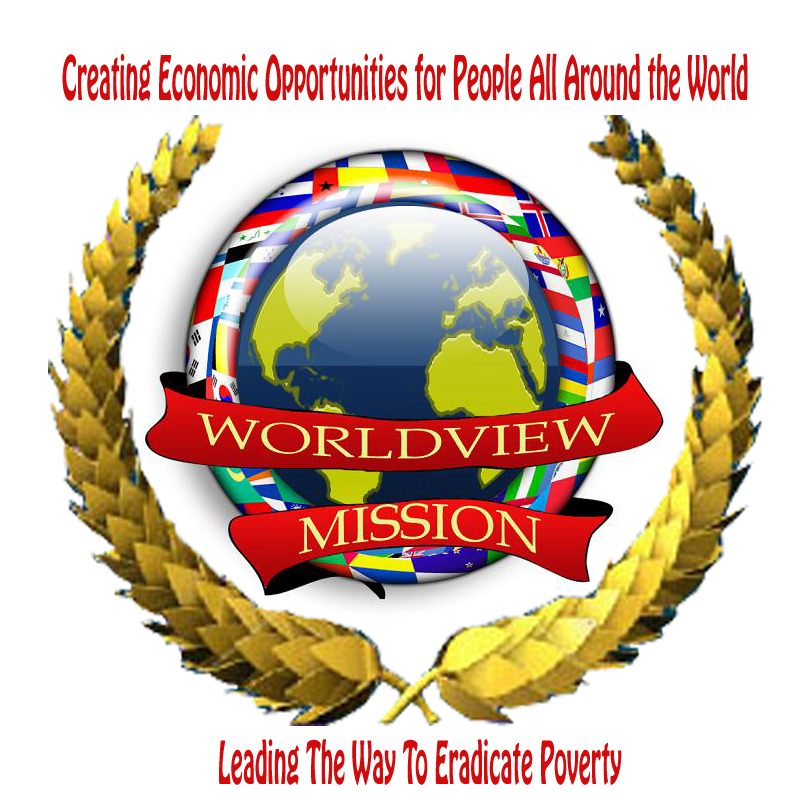 https://worldviewmission.nl/?page_id=6197
https://worldviewmission.nl/?page_id=11976
https://worldviewmission.nl/?page_id=352
https://worldviewmission.nl/?page_id=349
https://worldviewmission.nl/?page_id=11443
https://worldviewmission.nl/?page_id=9507
https://worldviewmission.nl/?page_id=11069
https://worldviewmission.nl/?page_id=6934
https://worldviewmission.nl/?page_id=6953
https://worldviewmission.nl/?page_id=142
https://worldviewmission.nl/?page_id=5660
https://worldviewmission.nl/?page_id=12850
https://worldviewmission.nl/?page_id=349
  ————————————————————————————————
Mandela & Bill Clinton Climate Awareness Fund
—————————————————————————————————-
 Worldview Mission, USA, project one Projects PDF Flyer  
Ms. Hélène H. Oord Project One Inc. Letter of Engagement:  letter-of-engangement-2018-project-one-inc-ms-helene-h-oord 
http://search.ohchr.org/results.aspx?k=#k=cameroon%20prisoners
Prisoner's Support, Cameroon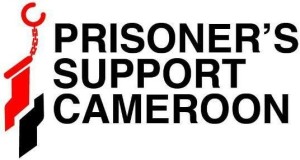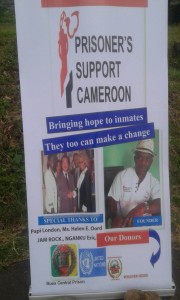 .
RE: Letter Of Support to Ms. Hélène H. Oord, Worldview Mission , Netherlands
Dear Ms. Hélène H. Oord,
Thank you and your organisation Worldview Mission for your Support', 2018.
We are working in the capital city of Buea, South West Region, Cameroon
Specifically with prisoners. They are having a football finals in the municipality of Buea.
.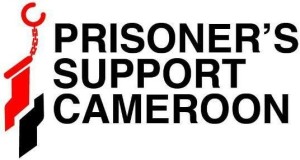 Prisoner's Support
Founder name: Egomang Cyprain Tayong
http://prisonersupport.org/            https://prisonersupport.org/about/
https://www.facebook.com/Prisoner-support-Cameroon-1564804973569263/
https://www.facebook.com/1564804973569263/videos/1565888096794284/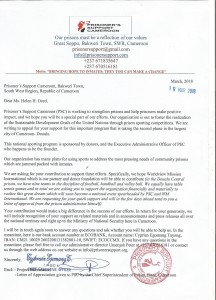 prisoners-letter-of-appreciation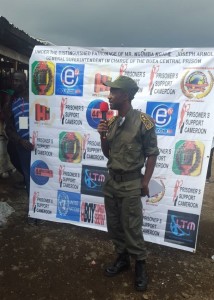 Assistant/Evangelist Umenjoh PE.
Department of Special Education,
Faculty of Education,
University of Buea- Cameroon
www.ubuea.net
+237 670516181
Christ Revival and Charismatic Prayer Warriors Ministry (CRCPWM)
Global Youth Ambassador- A World at School
PRISON: EVIDENCE OF ITS USE AND OVER-USE FROM AROUND THE WORLD
 http://www.prisonstudies.org/sites/default/files/resources/downloads/global_imprisonment_web2c.pdf 
http://www.prisonstudies.org/reports-speeches
https://www.research.ed.ac.uk/portal/files/20037326/Human_Parvovirus_4_Infection_among_Mothers_and_Children_in_South_Africa.pdf
http://www.prisonstudies.org/search/node/prison%20cameroon
http://www.prisonstudies.org/country/cameroon
https://www.ed.ac.uk/search?q=prisoners+cameroon
https://cphs.berkeley.edu/prisoners.pdf
https://www.ed.ac.uk/information-services/help-consultancy/accessibility/creating-materials/powerpoint-presentations
Matthew 25:35-46

 

English Standard Version (ESV)
https://www.biblegateway.com/passage/?search=Matthew+25%3A35-46&version=ESV
35 For I was hungry and you gave me food, I was thirsty and you gave me drink, I was a stranger and you welcomed me, 36 I was naked and you clothed me, I was sick and you visited me, I was in prison and you came to me.' 37 Then the righteous will answer him, saying, 'Lord, when did we see you hungry and feed you, or thirsty and give you drink?38 And when did we see you a stranger and welcome you, or naked and clothe you? 39 And when did we see you sick or in prison and visit you?'40 And the King will answer them, 'Truly, I say to you, as you did it to one of the least of these my brothers,[a] you did it to me.'
41 "Then he will say to those on his left, 'Depart from me, you cursed, into the eternal fire prepared for the devil and his angels. 42 For I was hungry and you gave me no food, I was thirsty and you gave me no drink, 43 I was a stranger and you did not welcome me, naked and you did not clothe me, sick and in prison and you did not visit me.' 44 Then they also will answer, saying, 'Lord, when did we see you hungry or thirsty or a stranger or naked or sick or in prison, and did not minister to you?' 45 Then he will answer them, saying, 'Truly, I say to you, as you did not do it to one of the least of these, you did not do it to me.' 46 And these will go away into eternal punishment, but the righteous into eternal life."
—————————————————————————————————-
WORLDVIEW MISSION INTRODUCTION WITH OXFAM NOVIB
Nederlandse Global Campaign for Education:
http://www.globalcampaignforeducation.nl/
Veel informatie in het Nederlands
Teken ook de petitie voor Onderwijs! (deze week gelanceerd)
Global Campaign for Education (GCE):
http://campaignforeducation.org/en/members – geeft overzicht van de landen waar de campaign leden heeft. Tip dat Worldview Mission leden aansluiting zoeken bij de nationale tak van de GCE. Veelal staat het contactadres op de site.
Thematic discussion on inequality within the website of World we want
Inequality debate
http://www.thebrokeronline.eu/Blogs/Inequality-debate/Inequality-a-political-problem-requiring-a-political-solution
Blog Oxfam Novib on The Broker online
Mrs. Nicole Metz
Oxfam Novib
http://www.oxfamnovib.nl/en-home.html?language=engels
http://www.thebrokeronline.eu/
http://www.unesco.org/new/en/education/themes/leading-the-international-agenda/education-for-all/
——————————————————————————————————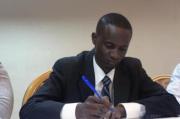 Mr. Richard Hamba
Worldview Mission, Member Department Health-Uganda
Programme Representative Teens- Uganda
Tel: +256 712/ 702 675138
Skype: hamba.richard  / Face book: hamba richard
Email (official): represetative@teensuganda.org / hambarichard@yahoo.com
web info:
https://worldviewmission.nl/?page_id=60
Worldview Mission Youth Google group
Worldview Mission Call for expression of interest for participation and paper
Hamba Richard Uganda
Worldview Mission 1st African Regional Youth Green Summit 2014
http://teensuganda.blogspot.nl/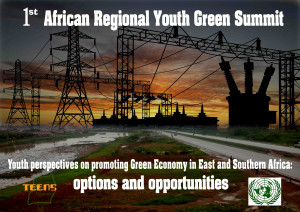 Worldview Mission, Youth Green Economies and Climate Change Mitigation and Adaptation
 Worldview Mission Youth Hamba Richard Summit Brochure 1
 Worldview Mission Teens Hamba TEENS Uganda
1st AFRICAN REGIONAL YOUTH GREEN SUMMITON (October 1 – 4, 2014, Kampala, Uganda)
Dear Colleagues,
On behalf of the Global South – South Cooperation GSSD through the United Nations Sustainable development process and in partnership, Teens Uganda, is pleased to announce the convening of the 1st African Regional Youth Green Summit on enhancement of Green Economies and ensuring sustainable development of the year 2014 and to invite you as a special participant at the event.  From October 1 to 4, 2014 the summit, expected to attract participants from parts of Africa and shall be held in Kampala, Uganda.
The summit to be held in Kampala www.forestparkresort.com to serve as a bridge between youth leaders, leaders of youth focused organizations and other stakeholders in engaging young people for sustainable development in the continent of Africa.  In addition, the summit will provide a forum to deliberate and recommend inputs for the Habitat III Agenda.
The planned program of events shall include:
a)    Workshop: Summit meetings to generate plans to support the implementation of the sustainable development approaches across all traditional as transport, energy, Agriculture, water and marine resources etc. as well as discuss Ecosystems approaches .
b)    Presentation of scholarly papers and best practices from Africa: The summit will provide opportunities for presentation of scholarly papers and best practices from Africa on several areas of the sustainable development as well as articulation of young people and youth focused organizations' position on Green economies to the United Nations. Abstracts of not more than one page to be submitted on or before September 12, 2014 via email teensuganda@gmail.com
c)    Excursion: Guided tour of participants to people friendly roads, demonstration, marine sites, energy centers
d)    Dinners and entertainment: A banquet to celebrate the culture, music and fashion of Africans.
Registration Information for participants (local):
·         Administrative fee: $10 for locals  – breakfast/lunch, summit materials, certificate of participation
·         Administrative fee: $150 for internationals  – covers local transport, breakfast/lunch, summit materials, certificate of participation, double occupancy accommodation
While thanking you for your anticipated participation, those who are implementing projects and you they that they can be captured in summit journey use the word and power point guide attached to tell about your project/idea/souland return them to us before 12th September, 2014
best regards
Richard Hamba
Main Convener
Note:
If you need any help with accessing Uganda Visa, please notify the organizing team ASAP through the shared emails or telephone numbers
Programme Rep/E.D – TEENS Uganda,
Country Rep (Uganda) – Worldview Mission C/P – UST-Network
Tel: (256) 712/702 675138, 775 446670
Skype: hamba.richard
Facebook: hamba richard
Email: hambarichard@yahoo.com
Web info: Decent Youth, Productive economies Uganda Sustainable Transport-Network (UST-Network)
You received this message because you are subscribed to the Google Groups "Worldview Mission Country Coordinators" group.
To post to this group, send email to worldview-mission-country-coordinators@googlegroups.com.
Visit this group at http://groups.google.com/group/worldview-mission-country-coordinators.
For more options, visit https://groups.google.com/d/optout.
WM Uganda Richard Hamba letter of recommandation
——————————————————————————————————
Education Support Project proposal for Orphans and vulnerable children of DR.Congo
https://www.youtube.com/watch?v=OrgO9UJKfas#t=1055
The NGO PEPA believes, it is time to (Humanitarian and durable solution to promote education) play more active roles in the growth and development of children by addressing these challenges.
MAP OF THE AREA/ NORTH KIVU PROVU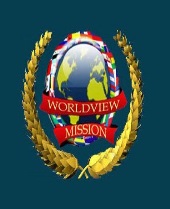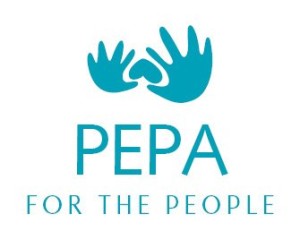 Worldview Mission, PEPA DR.Congo exmple of Case Assesment
Worldview Mission,  Congo PEPA Projects EDUCATION SUPPORT FOR ORPHANS AND ABANDONED CHILDREN OF NORTH KIVU
PEPA Organization Non Governmental Organization.
Pepa partner ANNUAL REPORT OF PEPA ACTIVITIES 2013
Coordinator
Appolinaire Zagabe
DR.Congo and Uganda
email: info.pepaorg@gmail.com
Web: www.pepaorganization.org

UN Biodiversity: http://www.cbd.int/2011-2020/country/?country=cd
http://www.pepahumandignity.org/
  PEPA Program Year 2013,  PEPA ACTIVITY PLAN 1
HELP  US PLEASE,     HELP US   PLEASE,    HELP  PLEASE,   PLEASE HELP  OUR CHILDREN    
HELP  US  TO SEND 50 ORPHANS TO SCHOOLS IN GOMA-DRC
https://www.globalgiving.org/projects/promote-the-education-of-the-future-generation/
——————————————————————————————————
Worldview Mission Agri-Members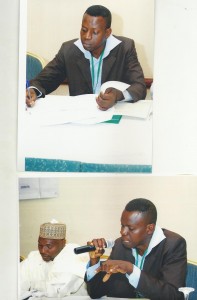 Mr. Michael Adedotun Oke,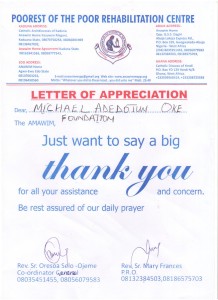 President, Agric Link Multipurpose Cooperative Society Limited. (ALMCSL) P.O.BOX 11611, Garki, Abuja – Nigeria
agricproject2009@yahoo.com  ,  agricproject2020@gmail.com
+2348027142077 ,  +2348052719697
Mr. MICHAEL ADEDOTUN Bio Commendation Letter From N.Y.S.C 
Pictures of   Mr. Michael as a Discussant in a Two Day National Education Summit
WM Nigeria (Agri, All Questionaries) Mr. Michael ADEDOTUN OKE
Pics below:  Media Roundtable on the Review of  Ministry of Mines, Nigeria, and steel Development Road map Today Monday, 23 December, 2013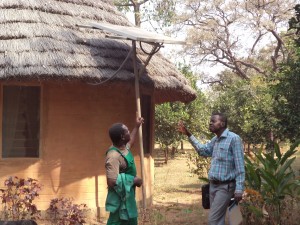 Agro 2014 Michael Adedotun Oke Foundation Proposal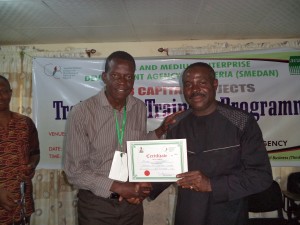 While it is  a programs that I attend for the train of Trainers on Entrepreneurs Development organized by small and medium Enterprise development  at  Benue State  in Nigeria
ECONOMIC REPORT ON INTENDING PLANS FOR VOCAHUB ACADEMY/MICHAEL ADEDOTUN OKE FOUNDATION IN 2013 .
It was an interview conducted . Include Pictures above took at the course of
the Interview during the process.
 The Gift Presentati​on from Michael Pictures 3.
Dear
How are you doing with you and your work?.
Above is the pictures of my Birthday Celebration that I told you that I am going to send to you .
I also visited an orphanage. I will definitely  call you to discuss with you in respect our various plans and Objectives .
Have a nice day and stay bless in all ramification .
Best Regards, Michael
Above is the gift presentation from Michael Adedotun Oke Foundation  to the Orphanage. I just took the few pictures of the Gift out of many .
We are also exploring the opportunities  to plans  to visit some communities were portable water  of well shall be provided  for the community. I  will discuss with you latter .
Best Regards, Michael Adedotun Oke Foundation
Worldview Mission, Kenya RAPHAEL OBONYO SUPPORT A NEEDY CHILD TO ACCESS EDUCATION
——————————————————————————————————
Dear All,
I hope this mail will find you all well. We all are fine here at Rainbow Children Home. Rainbow Children Home Nepal is always interested to start new programs. We have already started Handicraft Project, Cow (Livestock) farming project, Green/Organic Vegetable farming project. Now we are planning to start Computer Training (Education) Program.  Here is Nepal, Computer knowledge is common but for our children how are staying in orphanage are not getting facilities for the learning computer training and education. Although, computer learning and training given in the school, but due to lack of computers all the children do not have the same opportunity to learn and train. This is the age of technology and computers, so we wanted to teach computer to our children at Rainbow children home. We have our own training centre, so we have place for the training. All our children are so much interested for the computer training. We do not have extra budget for running this program, so we are requesting for collecting budget for this program.
Cost (fees) for the computer training teacher will be arranged from Rainbow Children Home. This computer training program is a long run program. Because our children are growing up day by day and their computer course will be new and updated according to their age. And more children will come to RCH and we will train them as well. This program will be long lasting program. This program will be a part of RCH. After having knowledge of computer education children can communicate and explore new idea and knowledge through internet access. It will help our children to become smart and intelligent.
The following is the estimated budget for the computer training program.
SN       PARTICULARS      QUANTITY             RATE ($)       AMOUNT IN $
Desk Top Computer

             

3

                     

400 $

              

1200 $
Desk Top Computer

             

3

                     

50 $

                

150 $

 
You small help and support will make a big difference to our children. After collecting about 1350 $ we will start this computer education program. I hope you will help and support for us to raise this amount for the Computer Training/Education Program.
Looking forward to hearing from you soon 
—
Goma Dhakal
Rainbow Children Home- Nepal
www.orphancarenepal.org
00977 9856027599 (M), 00977-61-462089,(O)
Post Box No. 210, Pokhara-6
Dihiko Patan, Lakeside
Kaski, Nepal
Email: orphancarenepal@gmail.com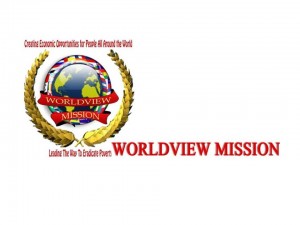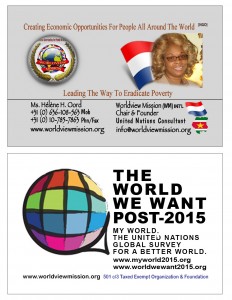 ————————————————————————————————



Warm Regard's
Managing and Executive Director
  Change Nepalese Mission(CNM) Organization  NGO, Nepal
  Country Representative, Worldview Mission  
  Country Director African Views Organization
Earth Keeper, Earth Council Embassy Trust(ECET)
  Country Coordinator 
Earth Charter Youth Group 
  Skype:- 
pradeepsapkota2000
Worldview Mission, Nepal  2014, women empowerment proposal
Worldview Mission Collaborate Partner  NEPAL
http://wmnepal.webs.com/contact-us
http://wmnepal.webs.com/education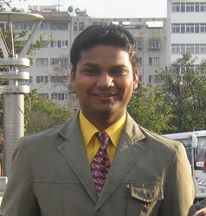 Mr. PRANAV PRADEEP SOUTH-ASIAN REGIONAL DIRECTOR
WORLDVIEW MISSION, YOUTH REPRESENTATIVE KATHAMANDU, NEPAL
WORLDVIEW MISSION, YOUTH REPRESENTATIVE, CHINA
MOB: 0086-15125124441
E:mail: info@worldviewmission.nl   /   pranavnlucky@yahoo.com
SKYPE: pranavpradeep820     /   QQ ID: 2305740693
SEARCH ENGINE (NAVIGATION); pranavnlucky(GOOGLE,BING,YAHOO,BAIDU,ASK, )
Site: http://pranavnlucky.wix.com         /      http://cheapestmbbschina  http://admissioninshenyangu.wix.com/qualityeducation
PLATFORM TO STUDY MBBS-MEDICINE DOCTOR, in CHINA http://pranavnlucky.wix.com/cheapestmbbschina
http://pranavnlucky.wix.com/cheapestmbbschina#!admission-in-china-very-cheap-/c4nz
—————————————————————————————————
Mr. Paul Lengar
West Africa Regional Director
Worldview Mission, Youth Millennium Development Ambassadors, Sierra Leone
Worldview Mission,  Sierra Leone,  AGRO Expression of Interest Global Alliance
Worldview Mission,  Sierra Leone,  PROJECT Climate Smart Agriculture Youth Network Sierra Leone
Worldview Mission,  AGRO Sierra Leone,  YOUTH Climate Smart Agriculture Youth Network
16 Pyne Street, off circular Road, Freetown Sierra Leone
Tel: +23278442956
Skype: paul.lenger
Email ambassadorlengar@yahoo.com
—————————————————————————————————
REHABILITA​TION OF STREET CHILDREN AND FOR THE PREVENTION OF CHILD EXPLOITATI​ON
Mr. Fredrick Odhiambo Nyatado,
Worldview Mission, Kenya
Director, Poverty Transition Initiative,
Em: povertytransitioninitiative09@gmail.com ,
P.O. Box 44333-00100,
Mobile: +254 020 727 841  222,    Site: www.povertytransinitiative.org
facebook: fredrickodhiambonyatado
Kenya Poverty Street Children's Rights Funding Proposal
http://www.povertytransinitiative.org/new_events.htm
aprojectproposalfortherehabilitationofstreetchildren
—————————————————————————————————

Worldview Mission Pakistan
http://www.jaggarta.org/partners.htm 
—————————————————————————————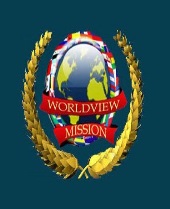 ——————————————————————————————
HI,
Greetings to you.  I hope all is well
Kindly find attached our fully repackaged proposal for marketing  fundraising. 
The issues raised have been fully addressed especially in the areas of including the detail budget for implementing the entire project
Our projects is to offer potential sponsors  an array of project to choose from and support where the need be. 
Helene ,i was really happy to hear and to see your efforts of supporting our cause and we at CAFAF/GHANA  are happy to associated ourselves with your organization Worldview Mission. 
May this efforts and family bond establish last for ever and help us TOUCH THE LIVES of others  especially the vulnerable  fully by His Grace. 
Remain blessed and i hope to equally speak to you from time to time. 
Thanks
Joseph Senyo Kwashie
(founder & National Director of Programmes)
Community and Family Aid Foundation (CAFAF)
Collabarate Partner Worldview Mission,  WM,  http://worldviewmission.org
 National Treasure-Coalition of Youth Development Organizations in Ghana (COYODOG)
BEYOND 2015- International Campaign Member 2012-2020
Member SRHRplatform 2015
Member :Teachers  without Boarders
JHU/USAID/DIF/GHS BCS project (Good Life) Field Manager(Ashiedu-Ketete District) 2010-2013-
 ISODEC/STAR-GHANA Social Pact project-National  committee/Advisory Board (special National Youth -Representative) 2012-2013
Act for Change-Ghana-fund raising/linkages and partnership Coordinator 2012-2015
TFAC/AFC/Australia Embassy –Ghana DAP project Jamestown 2012-2013 –Monitoring and Evaluation manager
ADDRESS
PO BOXNT306,NEW TOWN
ACCRA-GHANA(WEST-AFRICA)
TEl:+233-274-313-220
       +233-233-310-581
Mr. Joseph Senyo Kwashie
Worldview Mission , Partner Member,  BIO Ghana Joseph new member Project profile of JOSEPH  Ghana
(founder & National Director of Programmes) Annual Report Ghana new member Joseph CAFAF Annual Report 2013
Pictures: WM Ghana Joseph Sneyo Picture activities
Community and Family Aid Foundation (CAFAF)
 National Treasure-Coalition of Youth Development Organizations in Ghana (COYODOG)
BEYOND 2015- International Campaign Member 2012-2020
Member SRHRplatform 2015
Member :Teachers  without Boarders
JHU/USAID/DIF/GHS BCS project (Good Life) Field Manager(Ashiedu-Ketete District) 2010-2013-
 ISODEC/STAR-GHANA Social Pact project-National  committee/Advisory Board (special National Youth -Representative) 2012-2013
Act for Change-Ghana-fund raising/linkages and partnership Coordinator 2012-2015
TFAC/AFC/Australia Embassy –Ghana DAP project Jamestown 2012-2013 –Monitoring and Evaluation manager
ADDRESS P O BOX NT306, NEW TOWN
ACCRA-GHANA(WEST-AFRICA) / TEl:+233-274-313-220 / +233-233-310-581
  http://cafaf.webs.com/aboutus.htm
https://www.facebook.com/pages/COMMUNITY-AND-FAMILY-AID-FOUNDATION/273648017243
 Worldview Mission, Ghana Joseph Senyo(1) PROPOSAL FOR IMPLEMENTING PRO
Worldview Mission, Ghana Joseph Senyo(2) Literacy School for Life and E
Worldview Mission, Ghana Joseph Senyo (3) ICT SCHOOL FOR LIFE PROJECT
Worldview Mission, Ghana Joseph Senyo (4) Comprehensive sexual reproductive health and rights education to adolescent
Worldview Mission, Ghana Joseph Senyo (5) THE FINANCIAL LITERACY FOR EMPOWERMENT PROJECT
—————————————————————————————-
*Worldview Mission  is Standing Up ,* Taking Action* , **Making Noise for the United Nations MDGL's !!!**
http://www.un.org/millenniumgoals/
——————————————————
Matthew 25:35-46
English Standard Version (ESV)
35 For I was hungry and you gave me food, I was thirsty and you gave me drink, I was a stranger and you welcomed me, 36 I was naked and you clothed me, I was sick and you visited me, I was in prison and you came to me.' 37 Then the righteous will answer him, saying, 'Lord, when did we see you hungry and feed you, or thirsty and give you drink?38 And when did we see you a stranger and welcome you, or naked and clothe you? 39 And when did we see you sick or in prison and visit you?'40 And the King will answer them, 'Truly, I say to you, as you did it to one of the least of these my brothers,[a] you did it to me.'
41 "Then he will say to those on his left, 'Depart from me, you cursed, into the eternal fire prepared for the devil and his angels. 42 For I was hungry and you gave me no food, I was thirsty and you gave me no drink, 43 I was a stranger and you did not welcome me, naked and you did not clothe me, sick and in prison and you did not visit me.' 44 Then they also will answer, saying, 'Lord, when did we see you hungry or thirsty or a stranger or naked or sick or in prison, and did not minister to you?' 45 Then he will answer them, saying, 'Truly, I say to you, as you did not do it to one of the least of these, you did not do it to me.' 46 And these will go away into eternal punishment, but the righteous into eternal life."