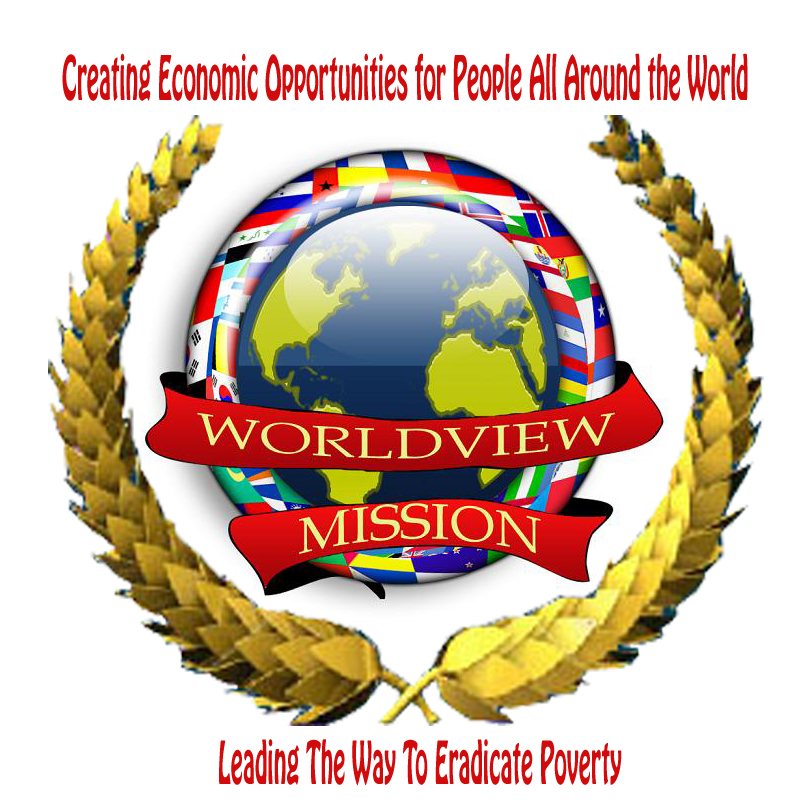 http://www.un.org/en/events/observances/days.shtml
Dr. T. L. LOWERY GLOBAL FOUNDATION
http://www.un.org/esa/socdev/unyin/iyd2012.html
http://www.clevelandbanner.com/view/full_story/10308881/article-Dr–T-L–Lowery-speaks-at-U-N–meeting?instance=latest_articles
Dr. T.L. Lowery speaks at U.N. meeting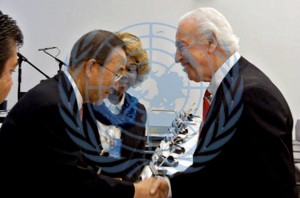 Dr. T.L. Lowery speaks at U.N. meeting
http://www.unmultimedia.org/tv/webcast/2010/11/2010-world-food-day-observance-3.html
http://www.un.org/en/events/observances/days.shtml
GREETINGS — Dr. T.L. Lowery of Cleveland is greeted by United Nation's Secretary-General Ban Ki-moon during a session reviewing Millennium Development Goals and Company by:Dr. Scott Moore and Hélène H. Oord and Group of Dr. T.L. Lowery Foundation http://tllowery.org/dr-lowery-speaks-to-un/
Dr. T.L. Lowery, president of the T.L. Lowery Global Foundation, was recently a guest speaker at a United Nations gathering to review progress on the world body's Millennium Development Goals.
As a member of the International Association of Economic and Social Councils, a group selected from the top tier of 2,700 non-governmental organization leaders, Lowery was invited to address the council leaders Nov. 3 and 4.
In addition, he was asked to conduct a chapel service for U.N. staff and guests during a lunch hour. That voluntary meeting was attended by more than 200 people who sacrificed their lunchtime to take part.
The Millennium Development Goals are based on the United Nations Millennium Declaration, signed by world leaders in September 2000. They commit the international community to combating poverty, hunger, disease, illiteracy, environmental degradation, and gender discrimination, and set goals for 2015 in order to achieve milestones toward the goals. The meeting last week looked at progress toward target dates for key provisions of the goals.
"I was honored to receive the invitation, and I could not have imagined the regal treatment that was accorded to me," Lowery said.
During the two days he spent in New York, he spoke to the members of the Economic and Social Council and met with three other committees of which he is a member by virtue of his council appointment, including the Millennium Goals Committee, the Business Administrative Affairs Committee, and the Peace and War Committee.
Dr. T. L. Lowery was also greeted by Secretary-General Ban Ki-moon and invited to a meal with him. Ban stressed the importance of the Millennium Development Goals.
He told the council members, "Your work is crucial to strengthening the participation and engagement of civil society in government at the national and international levels. Your workshops and meetings foster dialogue and focus much-needed attention on promoting social justice, deepening democracy, and advancing development.
"Your contributions are especially important to ECOSOC, where civil society voices and perspectives play such an important role in ensuring that our agenda and goals are balanced and well-coordinated. This hard work is vital, especially now.
Economies are still suffering from the financial, food and energy crises. Millions of people are jobless. Millions more have been pushed into extreme poverty. Natural disasters have demanded higher levels of financial and logistical coordination. Ongoing wars, conflicts, and humanitarian crises command our attention," said Ban in challenging the group.
Dr. Scott Moore, assigned as Lowery's host for the visit, commented on the effectiveness of Lowery's remarks to the groups with whom he interacted, and especially on the chapel service. "It is unusual for world leaders to gravitate toward these meetings, but I observed the ambassador from Haiti and the ambassador from Nigeria in particular were strongly moved by Dr. Lowery's prayers for them."
Dr. T. L. Lowery presently leads the locally based Global Foundation. He formerly served on the Executive Committee of the Church of God, and earlier was pastor of the National Church of God in Washington, D.C., and the North Cleveland Church of God.
—————————————————————————————————–
http://campaign.r20.constantcontact.com/render?ca=d52c429d-cf13-4502-9a53-9777c27af0e8&c=506b53d0-541e-11e3-a9eb-d4ae529a824a&ch=513b4e00-541e-11e3-aa33-d4ae529a824a
———————————————————————————————-
Hélène Oord Facebook
http://www.facebook.com/helene.oord
Hélène Oord MySpace:
http://www.myspace.com/the_dutch_diva/photos/312005#%7B%22ImageId%22%3A312005%7D
Media Network contacts Nederlands:
http://medianetwerk.ning.com/profile/HeleneOord
http://www.miramedia.nl/verslagen/mira-media–schakel-met-de-multiculturele-samenleving.htm
Hélène H. Oord Ministries Int'l
Ministries  Friends
Margo Kemp President United Nations Prayer Group New York (UN/CCSR) 
Peter & Margo Kemp, Founders of Hope Chapel http://www.jesusrhope.com/
Bishop Duncan Williams Enemy behind the sceen
http://www.youtube.com/watch?v=4CtoFrGi_x4&feature=relmfu
Television Broadcast Network (TBN)  The Smile Of A Child (Jan Crouch )
http://www.smileofachildtv.org/
http://www.tbn.org/index.php/2/4/p/1197.html
http://www.myspace.com/the_dutch_diva/photos/312005#%7B%22ImageId%22%3A312005%7D
Matt Sorger Ministries (USA)
Breaking News USA
http://www.breakingchristiannews.com/articles/display_art.html?ID=4176
http://jeyaraj.multiply.com/photos/album/13?&show_interstitial=1&u=%2Fphotos%2Falbum
                               Television Broadcast Network  (TBN)  (USA)
http://www.tbn.org/index.php/2/4/p/1197.html
http://www.smileofachildtv.org/
Kindom House Youth Ministries
http://www.facebook.com/kingdomhouseyouthministry
BENNY HINN CONFRONTS
http://www.youtube.com/watch?v=azqoBksweZA&feature=related
PASTOR SUNDAY ADELAJA ON REVELATION TV, ABOUT REAL MINISTRY.
http://www.youtube.com/watch?v=CI9_3Ir8OUE
http://www.godembassy.org/en/news/news_publ.php?showdetail=1952
—————————————————————————————————
United nations New Youk March, 2010
Day Three  At  The  United Nations"
Today I met a woman, her name is Ms. Hélène H. Oord at the coffee shop. When I
asked her where she was from,  Ms. Hélène said The Kingdom of God. So we started
talking. She was a little hard to understand but I found out that she worked for Trinity
Broadcast Network, a national Christian broadcasting company. She was also involved
in several groups around New York area, and was having dinner with the Governor of
New York that evening. Then she invited me to a prayer meeting with UN staff members
and Diplomats that they had every Wednesday at noon. After giving her my books and
telling her what God has been doing, she wanted me to come and share with her prayer
group United Nations New York.
http://www.barbarawilson.org/blog/day-three-at-the-united-nations
Monday, March 15, 2010 Day Four at the United Nations–the Best Day There!   Thursday
March 11th was my last day in New York at the United Nations. I really didn't have any
plans for today. My team had a meeting that morning along with other NGO's (non-
governmental organizations) to meet the United States Mission–the advisory board to
the US Delegates. The Delegates are the ones who write the policy for our country, and
other countries around the world in regards to women's issues, like abortion, women's
rights, etc. Our team was only allowed to bring 15 women to the meeting and the names
had to be submitted 24 hours in advance. I was not on that list.    
Posted  by Mrs. Barbara Wilson
Find out more about Barbara and her ministry at  http://www.barbarawilson.org
http://www.barbarawilson.org/blog/?author=1…3
http://freedomboundcommunications.blogspot.com/2010/03/day-three-at-united-nations.html
—————————————————————————————————-
Hélène H. Oord  (Evangelist)
Member of Greater Bethel Ministries, Queens NY
Ambassador to the United Nations to:
— NGBM http://ngbm.org/
– ECS Suriname http://www.evangeliecentrumsuriname.com/
– Project One Inc USA
— T.L. Lowery Global Foundation (UN/ECOSOC Status) USA
http://www.clevelandbanner.com/view/full_story/10308881/article-Dr–T-L–Lowery-speaks-at-U-N–meeting?instance=latest_articles
*WM is Standing Up ,* Taking Action* , **Making Noise for the UN MDGL's !!!**