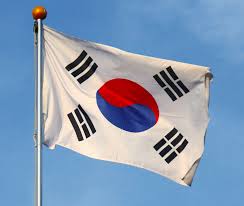 http://www.iaea.org/nael/page.php
UN IAEA & Korea Institute of Nuclear Safety — Science & Monitoring Training Course Korea – Checking for Radionucli​des in Dairy Food Products
Dear Friends and Colleagues,
Milk and milk products are principal pathways for radiation contamination in the event of a radiological emergency. With the support from the IAEA, a state-of-the-art method has been developed that could quickly and precisely check for the presence of radionuclides in dairy food products.
Twelve scientists, representing laboratories from Canada, France, Greece, Indonesia, Ireland, Malaysia, Pakistan, South Africa, Sri Lanka, Thailand, Turkey and Ukraine, gathered for a week in Daejeon, Republic of Korea to gain hands-on experience in such methods. The venue was an ALMERA practical training course on the rapid determination of 'radioactive strontium' in milk and the methods and procedures involved in its assessment.
 —————————————————————————————————
Pam Puntenney and Bremley Lyngdoh
UN SD Education Caucus Co-Chairs
Co-Coordinators Climate Change
————————————————————————————————————————————–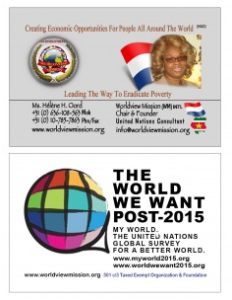 Worldview Mission, Headquarter
"Kingdom of the Netherlands"
Contact Ms. Helene H. Oord
Address: Beemsterhoek 14,  2905 XA, Capelle A/D IJssel, Rotterdam T: +31(0)636108563
(Netherlands-EU) , Registered: RSIN, ANBI 851082403 B01
CHAMBER OF COMMERCE  K.v.K. 53.94.11.36
SEPA: Bank Account nr.:  NL08 ABNA 0506 0822 02
https://www.geef.nl/externalMod.php?gd=5052&taal=nl_NL
Mapping  http://worldviewmission.geef.nl/kaart