WORLDVIEW MISSION – HEALTH DEPARTMENT
WORLDVIEW MISSION  BOARD OF DIRECTORS  HEALTH DEPT
Worldview Mission Nigeria-ROL AIDS 2012 HUB REPORT (PDF)
                       ———————————————–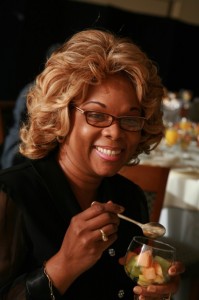 Ms. Hélène H. Oord 
Founder and Chair, Worldview  Mission, dept.  Headquarter  Netherlands
Liaison & Ambassador to Dr. Scott Moore/Project One Inc.
Liaison & Ambassador Dr. T. L. Lowery Foundation to the United Nations with UN/ECOSOC
Phone: +31 (0) 636108563
Phone: +31 (0) 107857863  (Land-Lane)
Skype: helene.oord  / Skype: helene.oord21
—————————————————————————————————-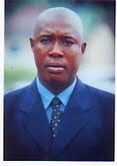 Dr. Obi, PhD , Biography
Worldview Mission, Chairperson Health department
Lecturer, Toxicologist, Biomedical Scientist,
Department of Pharmacology & Therapeutics College of Health Science,
Nnamdi Azikiwe University Nnewi, Nnewi Anambra State Nigeria
Email: e.obi@unizik.edu.ng
skype: jatexobi,   Twitter jatexobi
Mob :+2348037059287
https://worldviewmission.nl/?page_id=60
Report by: Dr. Obi 2013, YOUTH AGAINST CLIMATE CHANG PDF
WM Nigeria Dr. Obi Youth Lecture Sept 21 IDP 2012
Treat All – An Open Letter from World Health Organization to Dr. Obi, Chairperson Health Dept Worldview Mission
———————————————————————————-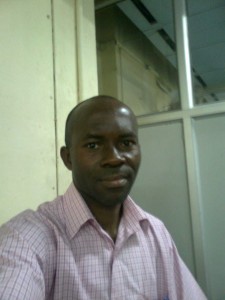 DR. O. Johnson Afonne
Worldview Mission, member  Bio   Info
PhD (Pharmacology/Toxicology), ERT
Environmental/Reproductive Toxicologist
Researcher & Senior Lecturer
Nnamdi Azikiwe University, Nnewi Campus
E-mail: oj_afonne@yahoo.co.uk
https://worldviewmission.nl/?page_id=60
———————————————————————————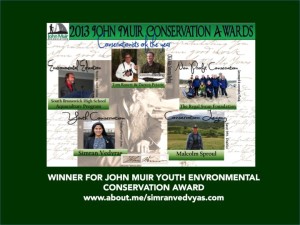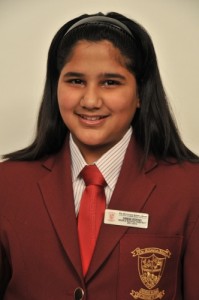 Simram Vedvyas
Thema:  PRESS RELEASE- 36th Annual John Muir Conservati​on Awards GLOBAL RECOGNITIO​N Youth Environmen​tal Conservati​on Award to UAE Youth Simran Vedvyas    SIMRAN Curriculum Vitae
GLOBAL RECOGNITION FOR THE GREEN TEEN FROM UAE 
Aspiring to get Youth to come together to make a difference through her group SynergY.  Successfully brought Emirati and Non- Emirati Youth to build a bond by joining Strong Hands together to Green UAE 
EARTH DAY GLORY comes to her with the Global Recognition- Youth Environmental Conservation Award by John Muir USA. ( attached picture with writing of John Muir congratulating ) A true legacy.
http://www.johnmuirassociation.org/php/conserv-award.php
http://martinezgazette.com/archives/12504 
The John Muir Association has announced the recipients of its 36th annual John Muir Conservation Awards, and – like John Muir's – their work has both a local and global outreach. In addition, two special recognition awards will be given for extraordinary accomplishments.
Among the truly recognized 5 Global Awards given this year, the 2013 John Muir Conservation Awards honoree for Youth Environmental Conservation Award (Special Award) is Simran Vedvyas
Simran, who lives in Dubai, United Arab Emirates, established the youth group SynergY to provide opportunities for young people to participate in environmental events, such as clean up drives and tree-planting initiatives. In 2011, she was a speaker at the Eye on Earth Summit in Abu Dhabi has since promoted the Eye on Environmental Education.
In 2013, she was the youngest panelist at the United Nations headquarters to celebrate International Youth Day 2013. Simran was also selected to be trained by former Vice-President Al Gore at the Climate Reality Corps in Chicago in August, 2013.
 Since 1978, the John Muir Association has honoured those who work has made significant contributions to environmental preservation, action and advocacy in the spirit of John Muir's legacy. 
The John Muir Association works to celebrate the life, share the vision, and preserve the legacy of John Muir through education, preservation, advocacy and stewardship, in partnership with the National Park Service at the John Muir National Historic Site in Martinez. California, USA. The John Muir Association is a nonprofit organisation established in 1956.
The other recipients of the award are The Regal Swan Foundation (Nonprofit Conservation Award), South Brunswick High School Aquaculture Program (Environmental Education Conservation Award), Tom Rusert and Darren Peterie (Conservationists of the Year) and Malcolm Sproul (Conservation Legacy Award -Special Award). 
The John Muir Conservation Awards will be presented at the John Muir Birthday-Earth Day Celebration at the John Muir National Historic Site on Saturday, April 26.
The event is free to the public and will feature keynote speaker Bruce Hamilton, exhibitors, activities and live music. This year marks 100 years of John Muir's legacy since his death and is the 50th anniversary of the John Muir National Historic Site.
http://martinezgazette.com/archives/12504
About Simran Vedvyas
Fifteen-year-old Simran Vedyas has already been the Olympic torch-bearer at the 2012 London Olympics and has twice won two prestigious awards: Sheikh Hamdan Award for Distinguished Academic Excellence and Sharjah Educational Award in UAE. 
This was just the start for Simran who has since been inspired to work on grass-root level projects locally receiving further awards and recognition from the Dubai Municipality, the Dubai Electricity and Water Authority, the UAE Ministry of Environment and Water, the Emirates Environmental Group, thus becoming the honoree and awardee for Clean Up the World Awards for the last seven consecutive years 2007-2013, Green Leader and Top TetraPak Collector 2013 award from EEG, Awards from Dubai Municipality for Plant-for-the-Planet Campaign and Green Space-New Life and DEWA's recognition for Earth Hour 2013 to name a few; also globally winning Samsung Engineering First Prize for Best Environmental Presentation Award at Global Youth for the Environment Forum Seoul, South Korea, by Samsung Engineering, and Korea Green Foundation in 2012, Best Ambassador by TUNZA Eco Generation in 2013, Winner of the International Youth Day contest 2013 by Youth Employment Network (YEN)  and most recently the glorious and coveted global recognition for 2013 Youth Environmental Education Award by John Muir Association USA- Conservation Award.   
She continues to lead her cognizant youth group SynergY, powered by the Cosmo Foundation with over 300 determined youth in UAE and India and at the same time her focused work has empowered her to reach out and connect on various global platforms and represent the Global Youth Board of Plant- for-the-Planet, TUNZA Eco Generation as Regional Ambassador Middle East, United Arab Emirates Chapter Leader for International Youth Council, Earth Charter Youth Activator for Middle East and North Africa Hub, Paryavaranmitra Leader for Change, Climate Leader and UAE Ambassador for Climate Reality by USA's former Vice President, Al Gore and several others.   
Attending the United Nation's Youth Assembly during the summer of 2013 and being the youngest Panelist at International Youth Day 2013 Event at United Nations Headquarter in New York USA addressing "Youth Migration: Moving Development Forward" was a challenging and memorable experience for Simran who has attended over three-dozen International conferences, youth forums, and events traveling across the globe to a similar number of countries proudly making presentations and addresses with aspiration to mobilize youth; the listed include Rio+20 (United Nations Conference on Sustainable Development) 2012, UNFCCC Doha COP 18 Climate Change 2012, International Youth Forum 2012, 6th World Water Forum 2012, Global Youth for the Environment Forum 2012, Eye on Earth Summit 2011 and recently addressing as the youth panelist at the United Nation's First Arab States Regional South-South Development Expo 2014, held in Qatar.  
In her capacity as a 'Star Youth' from the UAE, Simran spent three days in Times Square-USA ensuring that her picture remained on the back-lit billboard as part of the International Youth Day events in 2013!  
If you wish to support and connect with Simran, please write to her at: synergyouth@outlook.com 
More about Simran Vedvyas and her project work:-
Dear All,
Sharing about my recent Work at USA and United Nations
PLEASE CONNECT WITH MY WORK AND LIKE THE FACEBOOK PAGE- www.facebook.com/CosmoFoundationYouth 
www.about.me/simranvedvyas.com
———————————————————————————-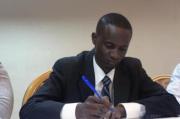 Mr. Richard Hamba
Worldview Mission, Member Department Health-Uganda
Programme Representative Teens- Uganda
Tel: +256 712/ 702 675138
Skype: hamba.richard  / Face book: hamba richard
Email (official): represetative@teensuganda.org / hambarichard@yahoo.com
web info: www.teensuganda.org / http://teensuganda.org/teensuganda/?page_id=315
https://worldviewmission.nl/?page_id=60
Worldview Mission Youth Google group
Worldview Mission Call for expression of interest for participation and paper
Hamba Richard Uganda
Worldview Mission 1st African Regional Youth Green Summit 2014
http://ust-network.org/              http://teensuganda.blogspot.nl/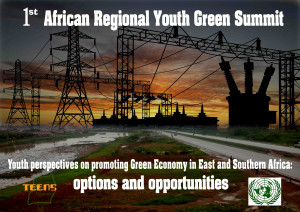 Worldview Mission, Youth Green Economies and Climate Change Mitigation and Adaptation
 Worldview Mission Youth Hamba Richard Summit Brochure 1
 Worldview Mission Teens Hamba TEENS Uganda Brochure
Dear  Ms Hélène,
I hope you are in good health. I wish to share our brochure for some more brief about the programmes we offer at TEENS Uganda.
I wish you a nice day.
Richard Hamba
Programme Rep/E.D – TEENS Uganda
Country Rep (Uganda) – Worldview Mission
C/P – National Youth Congress
Tel: +256 392 614896
Tel: +256 712/702 675138,
+256 775 446670
Skype: hamba.richard
Facebook: hamba richard
Email: hambarichard@yahoo.com
representative@yahoo.com
Web info: http://www.teensuganda.org
http://www.worldviewmission.org
1st AFRICAN REGIONAL YOUTH GREEN SUMMITON (October 1 – 4, 2014, Kampala, Uganda)
Dear Colleagues,
On behalf of the Global South – South Cooperation GSSD through the United Nations Sustainable development process and in partnership, Teens Uganda, is pleased to announce the convening of the 1st African Regional Youth Green Summit on enhancement of Green Economies and ensuring sustainable development of the year 2014 and to invite you as a special participant at the event.  From October 1 to 4, 2014 the summit, expected to attract participants from parts of Africa and shall be held in Kampala, Uganda.
The summit to be held in Kampala www.forestparkresort.com to serve as a bridge between youth leaders, leaders of youth focused organizations and other stakeholders in engaging young people for sustainable development in the continent of Africa.  In addition, the summit will provide a forum to deliberate and recommend inputs for the Habitat III Agenda.
The planned program of events shall include:
a)    Workshop: Summit meetings to generate plans to support the implementation of the sustainable development approaches across all traditional as transport, energy, Agriculture, water and marine resources etc. as well as discuss Ecosystems approaches .
b)    Presentation of scholarly papers and best practices from Africa: The summit will provide opportunities for presentation of scholarly papers and best practices from Africa on several areas of the sustainable development as well as articulation of young people and youth focused organizations' position on Green economies to the United Nations. Abstracts of not more than one page to be submitted on or before September 12, 2014 via email teensuganda@gmail.com
c)    Excursion: Guided tour of participants to people friendly roads, demonstration, marine sites, energy centers
d)    Dinners and entertainment: A banquet to celebrate the culture, music and fashion of Africans.
Registration Information for participants (local):
·         Administrative fee: $10 for locals  – breakfast/lunch, summit materials, certificate of participation
·         Administrative fee: $150 for internationals  – covers local transport, breakfast/lunch, summit materials, certificate of participation, double occupancy accommodation
While thanking you for your anticipated participation, those who are implementing projects and you they that they can be captured in summit journey use the word and power point guide attached to tell about your project/idea/souland return them to us before 12th September, 2014
best regards
Richard Hamba
Main Convener
Note:
If you need any help with accessing Uganda Visa, please notify the organizing team ASAP through the shared emails or telephone numbers
Programme Rep/E.D – TEENS Uganda,
Country Rep (Uganda) – Worldview Mission C/P – UST-Network Tel: (256) 712/702 675138, 775 446670 Skype: hamba.richard Facebook: hamba richard Email: hambarichard@yahoo.com
Web info: Decent Youth, Productive economies Uganda Sustainable Transport-Network (UST-Network)
To post to this group, send email to worldview-mission-country-coordinators@googlegroups.com.
Visit this group at http://groups.google.com/group/worldview-mission-country-coordinators.
For more options, visit https://groups.google.com/d/optout.
Worldview Mission, Uganda Richard Hamba letter of recommandation
———————————————————————————–

Ms. Rosina
Wordview Mission, Ghana
Founder: Dolly Foundation
Dolly Foundation membership organizations:
http://www.ghanahealthngos.net/ ,  http://www.ghanahealthservice.org/ http://www.tigweb.org/
————————————————————————————–
Dr. Innocent Igwilo PhD,
Worldview Mission, Nigeria  Mr. I.  Applied Biochemistry, Bio
E-mail: igwilocent@yahoo.com
Site: https://worldviewmission.nl/?page_id=60
http://scholar.google.co.uk/citations?user=7D-vsYQAAAAJ&hl=en
————————————————————————————-
Dr. Okudo Calistus Chidebelu
Worldview Mission, Nigeria Bio WM Nigeria Dr. OKUDO CALISTUS, CHIDEBELU
Phone: 08034500890
E-mail: eplenviron@yahoo.com
https://worldviewmission.nl/?page_id=60
—————————————————————————————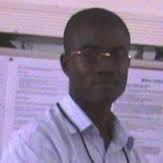 Mr. Paul Lengar
West Africa Regional Director
Worldview Mission, Youth Millennium Development Ambassadors, Sierra Leone
Worldview Mission,  Sierra Leone,  AGRO Expression of Interest Global Alliance
Worldview Mission,  Sierra Leone,  PROJECT Climate Smart Agriculture Youth Network Sierra Leone
Worldview Mission,  AGRO Sierra Leone,  YOUTH Climate Smart Agriculture Youth Network
Worldview Mission Sierra Leone, Application Youth Summit Sierra Leone application PDF William Togo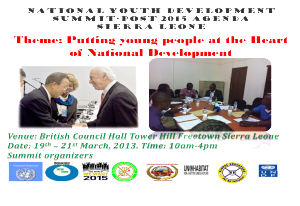 16 Pyne Street, off circular Road, Freetown Sierra Leone
Tel: +23278442956
Skype: paul.lenger
Email ambassadorlengar@yahoo.com
Worldview Mission, Sierra Leone, Application Youth Summit Sierra Leone _application_form
Worldview Mission Sierra Leone
http://isslcouncil-sl.blogspot.co.uk/2012/10/national-youth-development-summit-on_7020.html#!/2012/10/national-youth-development-summit-on_7020.html
http://mdgambassadors.org/youth-development-summit-2013-on-post-mdgs-2015-agenda/ Raphael
 —————————————————————————————-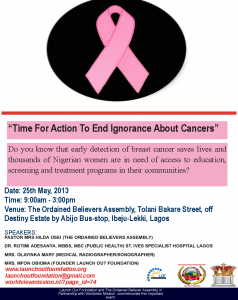 Worldview Mission and Lauchout Foundation Breastcancer Awareness May 2015:
Worldview Mission Nigeria May 2013 MFon Lauchout Foundation BREAST CANCER AWARENESS
————————————————————————————————-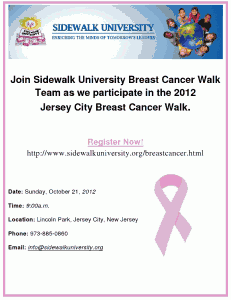 —————————————————————————————–
Worldview Mission Ambassador For Ivory Coast- West Africa
Business International Development Coordinator
President Founder of NGO LVS (Les Volontaires de la Santé)
CEO at INTER GLOBDS Group, 01 BP 8554 Abidjan 01- Côte d'Ivoire-Abidjan District
Phone Côte d'Ivoire: Tel: 00225 23 46 34 27   /  Mob: 00225 07 93 74 13  / Phone Ghana: 00233-278545255
——————————————————————————————————————–
Mr. Francis Ananda Chipukunya (Apostle)
Worldview Mission Development Centre Malawi
Chikhwawa Development Centre (CDC) Malawi
P.O.B 113 Chikkwawa
Phone: +2650994372018
——————————————————————————————————————–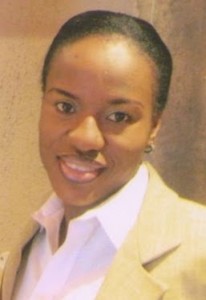 Mrs Mfon Obioma
Manager Director  Worldview Mission Health Resource Centre Nigeria
Mrs. Mfon  Health Resource Centre Launchout Foundation Nigeria
Phone:  +2348030747529
 —————————————————————————————————-

*Worldview Mission  is Standing Up ,* Taking Action* , **Making Noise for the United Nations MDGL's !!!**
 ——————————————————————————————-