.
.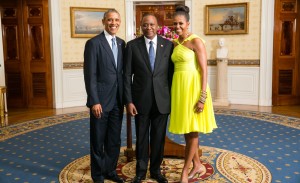 Kenyan President Obama & Michelle Obama
 President Obama Joins President Kenyatta of Kenya in a Joint Press Conference
 https://www.youtube.com/watch?v=4rrvQTsiGCs
.
—
.
  A Dream Come True
Mama Sara Obama early Childhood
.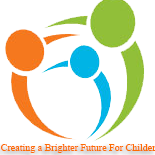 .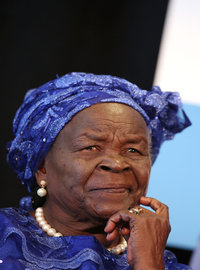 What's New
Mama Sarah Creates Lasting Legacy In Kenya.
The Mama Sarah Obama Foundation, hope to raise money for a school campus and hospital in Kenya.
.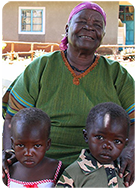 .
.
.
https://www.facebook.com/MamaSarahObamaFoundation
.
KENYA OFFICE:
4th Floor Élysée plaza, Kilimani Rd,
Off Elgeyo Marakwet Rd
Adams Arcade roundabout.
P. O. BOX 28376-00100
Nairobi, Kenya
Tel: 0717203273
Informational:  E-mail: info@msof.org  Media-Relation Information: press@msof.org
.
.
——————————————————————-
.
AFRICAN TRIBE IN INDIA
African Tribe in India
https://www.youtube.com/watch?v=pJFiut0s-ys
.
.
————————————
.
.
A New Kenya is Possible 2017
Dear ones,
I would like to request your assistance to spread the word for a NEW KENYA. Details are provided below — We have created an educational platform for good governance — encouraging/empowering women to run for Parliament 2017 one county as a time. The walks/rallies will start in Kirinyaga and end in Nairobi over the next year.
On behalf of all the Women in Kenya — Thank you for your support and encouragement!!! — Kelly
10,000 Ndia Women Pave the way to a New Kenya
Creating Educational Empowerment for Good Governance
On Saturday September 10, 2015, the Hope Foundation for African Women (HFAW) and Ndia Women Jiinue Empowerment Network will unite for the first—A New Kenya; Educational Empowerment Walk and Rally.

The event will kickoff with a 10-kilometer in the Kirinyaga County. The goal is to mobilize and elevate the mindset of 10,000 Ndia women.  "We have designed a platform to expand the understanding of socio-economic empowerment for good governance embracing 'Electoral Gender Equality', the 'Refusal to Sell Votes', and the will to 'Vote for Leaders with Integrity', according to HFAW founder, Dr. Grace Bonareri Mose Okong'o
In collaboration, Hope Foundation for African Women (HFAW) and Ndia Women Jiinue Empowerment Network are building critical mass and is requesting your support.  "Poverty is in Our Minds; Wealth is in our Hands. We believe, A New World is Possible for Kenya", says Dr Grace Wamue-Ngare, founder of Jiinue Empowerment Network.
Donate Today—A new world is possible for 10,000 Ndia Women in Kenya.
(http://www.globalgiving.org/projects/new-world-possible-for-10-000-india-women-kenya/)
For more information, contact:
Kenya                                                    USA
Dr. Grace Bonareri Mose Okong'o        Kelly Mizener
HFAW founder
info@hopefaw.org                                 kelmiz11@gmail.com            
+254 704 913 339                                +408 209 4475
.
.
——————————————————————————–
.
.
CORRECTION!!! It's 15 – 18 DEC!!! /Fwd: Fight Neoliberal Trade, Junk WTO and Advance the People's Trade Agenda!
Fight Neoliberal Trade, Junk WTO and Advance the People's Trade Agenda!
CORRECTION,
The 10th Ministerial in Nairobi is from 15 – 18 DECEMBER, 2015
Please circulate widely…
Over the last twenty years, the World Trade Organization (WTO) has enforced trade rules that empower transnational corporations (TNCs) from rich countries, forced poorer countries to open up their economies to foreign goods and capital resulting in the widespread destruction of local livelihoods, keeping developing countries subject to imperialist dictates and enabling corporations and developed countries to access cheap raw materials and exploit the labour force of the Global South.
As if 20 years of the WTO's stranglehold is not bad enough, the US, EU, Japan and other developed countries want the upcoming 10th Ministerial Conference (MC10) this 15-18 December 2015 in Nairobi, Kenya to commence negotiations on "new issues" – which are really old proposals that these countries have long been seeking to impose as new rules on trade and investments binding on all countries. These would further strengthen the ability of TNCs to operate within and across borders and dictate the prices of goods and services making them unaffordable to the common people.  They would also rob developing countries of their remaining policy tools that are necessary for promoting sustainable development and realizing people's rights.
READ THE FULL STATEMENT AT http://iboninternational.org/article/2015/12/fight-neoliberal-trade-junk-wto-and-advance-people%E2%80%99s-trade-agenda
-- 
Paul Quintos
IBON International
3rd Flr., IBON Center
114 Timog Avenue,
Quezon City 1103
Philippines
Telefax: +63 2 9276981

Skype ID: paul.quintos
Websites: iboninternational.org
peoplesgoals.org
.