.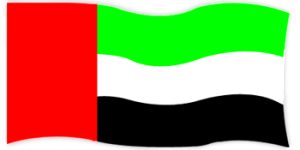 .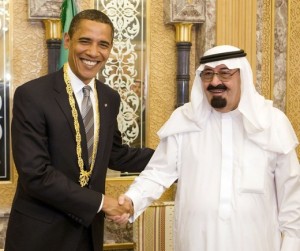 President Abama visits Dubai
.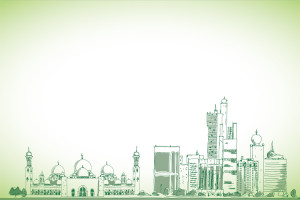 .
————————————————————————–
.
ArabianCoast2016: In-Depth Abstract extended till 16th May 2016
20-23 NOVEMBER 2016
INTERCONTINENTAL HOTEL, DUBAI FESTIVAL CITY, UAE
http://www.arabiancoast2016.com/abstract.php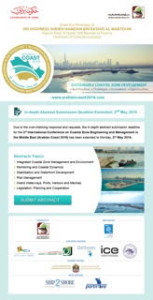 Disclaimer:
This Electronic Mail and any files transmitted with it are confidential and intended solely for the use of the individual or entity to whom they are addressed.  If you are not an addressee, or have received the message by error, please notify the sender via E-Mail or over the telephone and delete this e-mail.  You are not authorized to read, copy, disseminate, distribute or use this E-Mail or any of its attachment in any way.  Any views or opinions presented in this email are solely those of the author and do not necessarily represent Dubai Municipality.  The recipient should check this email and any attachments for the presence of viruses/worms.  Dubai Municipality accepts no liability for any damage caused by any virus/worms transmitted by this email.
Dubai Municipality, Dubai, UAE, http://www.dm.gov.ae
.
—————————————————————————–
.
Invitation Ecocity World Summit 2015 – Abu Dhabi, October 11 – 13, 2015
Dear Colleagues,
We hope this email finds you well and we are delighted to introduce to you the Ecocity World Summit 2015.  As you may be aware, the Ecocity World Summit 2015 (ECWS) will be held in Abu Dhabi, October 11th to 13th 2015.  The Summit aims to draw together 1500-2000 decision makers, government departments, Environmental Agencies, NGOs, private industries, and academia, focusing on the theme of Ecocities in Challenging Environments.
Event Background
·            11th edition in the conference series commenced in 1990 by Ecocity Builders.  ECWS is the longest running international conference series on sustainable cities.
·            This is the first edition in the Middle East and is held every 2 years.
·
·            EAD-Abu Dhabi, AGEDI, Ministry of Foreign Affairs, Masdar, Urban Planning Council, Cedare and our destination partner Abu Dhabi Tourism & Culture Authority
·            Advisory Partners – Dubai Expo 2020, European Commission,  Singapore Urban Redevelopment Authority, UNEP(United Nations Environment Program), UN Habitat, Government leaders such as the Mayor of Freiburg, French Senator, Cedare and World Bank to name a few.
·            Industry partners –  Siemens, ESRI, ICLEI, Mazrouei Holdings
The Summit provides you with a platform to ensure your visibility in your commitment towards the development of a sustainable environment to support ecocities at the world's premier forum.
As this is the first time this chapter of the Ecocity World Summit has come to the region we encourage you to demonstrate your commitment to the cause.  We believe ECWS 2015 would be the perfect platform to display your edge regionally and internationally.
The Summit offers an early bird package where we encourage group bookings – pay for 10 delegate passes and get 2 free passes + exhibit space of 3×3 sqm.  For more information, please contact Divya Thapa on divya.thapa@mci-group.com, +971 50 550 7190
We are more than happy to tailor a package suitable to your requirements.
Warm regards
Anita Devaya-Mueller
Project Team
AGEDI
P.O Box: 45553
Al Mamoura Building (A)
Level 3, Muroor Road
Abu Dhabi, United Arab Emirates
Skype: ADMECWS2015
ü Think green! Please consider the environment before printing this e-mail.
—————————————————————-
.

.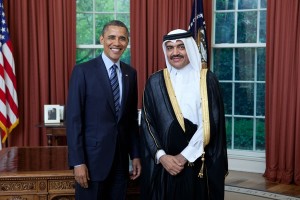 President Barack Obama participates in an ambassador credentialing ceremony with Ambassador Mohamed Abdullah M. Al Rumaihi, State of Qatar, in the Oval Office.

.
.