.
MoJo Velo Project seeks African sustainability stories
Dear colleagues,
On April 9th, a 3-person cycling expedition including former employees of South African National Biodiversity Institute (SANBI), and ICLEI – Local Governments for Sustainability Africa, will set off from Cape Town to Addis Ababa. Travelling 14,000km, totally unsupported, the team will carry all their gear and rely on the generosity and spirit of Ubuntu of the people they meet.
The teams aim is to demonstrate the power of mobile video journalism by producing high quality documentary shorts on the move. The documentary's will cover challenging and inspiring stories of innovation and sustainability from across the continent. They will showcase ordinary people doing extraordinary things for their community and the planet; challenging global perceptions of Africa as a "desperate continent".
If you are interested in getting involved in the project, you can do so in the following ways. The team looks forward to seeing you on the road!
You can get involved by:
Voting for MoJo Velo

in a public vote to win the Millet Expedition Award. 15 projects have been shortlisted from 63 applications. The award will enable the project to take off – you can vote here!

Sharing your story suggestions

. Do you know of potential stories that could be covered? Stories must be grassroots, related to social/environmental sustainability, & demonstrate how people are working to create positive change. See the route map here

Syndicating content:

 Do you know of a website/magazine/blog that would want to syndicate content on sustainability in Africa, especially film?
Talking to the team: Our website is www.mojoveloproject.com.  We are on Twitter and instagram as @mojoveloproject, facebook, and our YouTube Channel is MoJo Velo.  You can email us on mojoveloproject@gmail.com. Our promo video can be watched here
All the best,
Steven Bland
On behalf of Team MoJo Velo:
Hamish Galt
Russell Galt
Steven Bland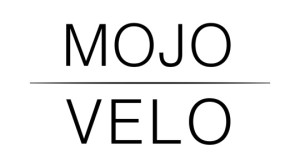 Join me and the Galt brothers as we embark on an unsupported cycling adventure from Cape Town to Addis Ababa. As self-styled mobile journalists we will produce documentary shorts on the inspirational and challenging sustainability stories of the people we meet.
Watch our promo video 
here
.
.
.