Looking back on a remarkable year
.
Profound Harmony in Nature
"Nature's forms are beautiful because they operate in the most economical and efficient ways; they do this by employing proportional relationships in their structures. These proportional relationships allow the parts to be integrated within the whole in the most elegant way, and these proportional harmonies give rise to beauty. We can see this aesthetic fitness reflected in the forms of flowers, spiral galaxies, nautilus shells, the unfolding spiral of the human hand—nearly every organic form found in nature. These proportional relationships (Greek: logos) also reflect a kind of intelligence (logos), and it is because of these whole-part harmonies that the forms of nature are so beautiful.
It is for this reason that Pythagoras called the universe a cosmos ('adornment') or a 'beautiful-order.' As various philosophers like Goethe and Gregory Bateson have noted since then, it is through nature's beauty and aesthetic unity that we can sense a profound harmony in nature's structure that is deeper than our ability to describe it in words. But because we embody and reflect that profound harmony too, because we are part of it, we can directly experience it in ways that transcend the limitations of verbal language." -
David Fideler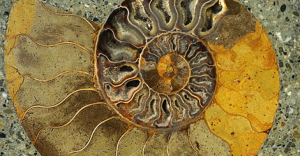 .
.
————————————————————————————-
.
.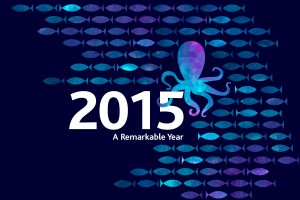 It's been another remarkable year for Blue Ventures. Our powerful message − that marine conservation can only be sustained when it's in the hands of those that depend on the sea for their survival − is resonating with more and more coastal communities worldwide.
As the year draws to an end we've pulled together some of the highlights of 2015. These accomplishments have only been possible thanks to the support of the friends, partner organisations and thousands of individuals like you who share our vision, many of whom have joined us on our field projects worldwide.
These are challenging times for our tropical seas, but we believe wholeheartedly that lasting change starts at the grassroots, and that by listening and responding to the needs of coastal communities we can build a dynamic global movement for marine protection.
Thank you.
Jonathan Katz
Chair of board of trustees.
  http://discover.blueventures.org/a-remarkable-year/E
Copyright © 2015 Blue Ventures, All rights reserved.
You are receiving this email because you opted in at our website www.blueventures.org

Our mailing address is:
Blue Ventures
Level 2 Annex, Omnibus Business Centre
39-41 North Road
London, N7 9DP
United Kingdom
Want to change how you receive these emails?
You can update your preferences
.
————————————————————————————
.
Copyright © 2015 Blue Ventures, All rights reserved.
You are receiving this email because you opted in at our website www.blueventures.orgOur mailing address is:

Blue Ventures

Level 2 Annex, Omnibus Business Centre

39-41 North Road

London, N7 9DP

United Kingdom

Want to change how you receive these emails?
You can update your preferences or unsubscribe from this list