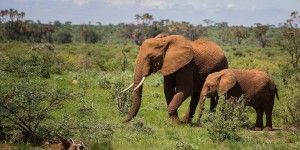 https://www.clintonfoundation.org/?utm_source=20150225Haiti&utm_medium=email&utm_term=returning&utm_content=20140225&utm_campaign=Haiti2015
.
http://africa.clintonfoundation.org/elephants/#!/
.
——————————————————————————
.
.
CALL FOR RESEARCH ARTICLES
INTERNATIONAL JOURNAL OF RELIGIONS AND TRADITIONS (IJRT)
www.academiascholarlyjournal.org/ijrt/index_ijrt.htm
.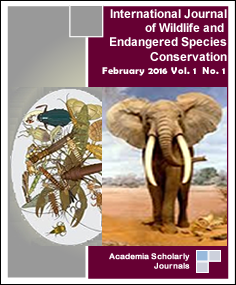 www.academiascholarlyjournal.org/ijrt/index_ijrt.htm
Dear Colleague,
The International Journal of Religions and Traditions (IJRT) is currently accepting manuscript for its double blind peer review, open access monthly publication. Interested researchers in all areas of Religions, Traditions and Cultural Research are to make submission of original articles, expert reviews, case studies, surveys, opinions, commentaries and essays in all aspects of human religions and traditions, mystery, myths,  mystics, traditions, traditional practices, dogmas, spirituality, cosmic, cosmic gods and goddesses, spiritual Master, Pantheism, Deism, Hinduism, Philosophical theism, Judaism, Islam, Christianity, Satanism, Sufism, Baha'i, Yoga, Buddhism, Sikhism, Traditional Religions, Monism, Cultural practice, religious rituals, traditional ritual, harmful traditional practices (HTP), festivals, beliefs and customs, etc.
Please note manuscript should be in Microsoft Word (MS) format. Figures and table should be submitted alongside the main manuscript or attached as supporting documents. Please see our Instruction for Authors.
All manuscript(s), inquiry and correspondence should be sent to the emails: ijrt@academiascholarlyjournal.org, academiascholarlyjournal.org@gmail.com or info@academiascholarlyjournal.org.  

Visit the links below for a list of other journals published by Academia Scholarly Journals
International Journal of Wildlife and Endangered Species Conservation (IJWESC)
.
.
——————————————————————————-
.
News Update: An elephant in the room, Brazil nuts, zero deforestation, dry forests and more
GLOBAL FOREST ASSESSMENTS
CIFOR'S Director General highlights discrepancies in global forest assessments and calls for greater transparency, collaboration, national commitments and greater investments in national institutions to improve international reporting on forest cover.
DIGGING DEEPER: In a second column, the DG focuses on country-level data – and potential solutions
---
.