.
Economische missie Turkije met minister Lilianne Ploumen 2 t/m 4 december 2015
 De missie staat open voor bedrijven en kennisinstellingen uit de onderstaande topsectoren:
| | |
| --- | --- |
| | Watersector (inclusief maritiem) |
| | Energiesector (inclusief hernieuwbare energie) |
| | Life Sciences & Health (gezondheidszorg) |
.
————————————————————————————————
.
Global Forum on Migration and Development 'civil society programme 2015′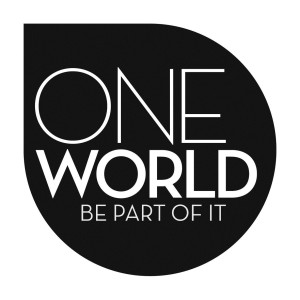 Apply now for the GFMD civil society programme 2015
12-14 October Istanbul
Application deadline: 16 June 2015
Dear friends and colleagues,
The process is now open for civil society representatives to apply to participate in the Civil Society programme of this year's Global Forum on Migration and Development (GFMD), which takes place in Istanbul, Turkey on 12 – 14 October 2015.
As in previous years, civil society participants will be selected from among the applications that are submitted in this process. For the last GFMD in 2014, some 220 delegates were selected from among the more than 800 applications received.
The call for application opened on 26 May.The deadline for applications is 16 June 2015!
Fill in the application form
The GFMD Civil Society Days will take place on 12 – 13 October at Lütfi Kırdar – Istanbul Convention and Exhibition Centre in Istanbul. Then civil society participants will join governments in a shared session, known as the Common Space, at the same venue on 14 October. The GFMD Government Days will then take place at the same location on 15 – 16 October, mainly for government participants.
The 2015 GFMD Civil Society Days (CSD) will bring together once again more than 200 migrant and civil society leaders from all over the world. Observers from governments and international organisations will be invited separately by the end of June to join the civil society participants for parts of the programme.
The 2015 CSD programme will centre on assessing recent progress and impact on major civil society priorities in migration and development worldwide, and next steps. In particular, since the UN High-level Dialogue (HLD) on International Migration and Development in 2013 and the GFMD in 2014:
What issues have moved forward, and which have stagnated or worsened? What needs to be done next?
How does civil society look at, engage in and ensure—at national as well as global levels—the implementation and monitoring of the new UN Sustainable Development Goals that the UN General Assembly will adopt in September, just before the GFMD, in order to improve the rights, well-being and protection of migrants and communities?
The civil society programme will be pick up and take forward the issues of civil society's 5-year 8-point plan, the outcomes from the GFMD 2014 CSD, linking with the themes that the governments have decided to focus on in their own GFMD programme. As in prior years, the civil society programme will feature plenary and break-out sessions around themes such as: labour migration, decent work and reforming migrant labour recruitment, placement and employment practices; migrant and diaspora empowerment and action; protection of migrants – men, women and children – on the move, in transit and at borders.
More details on the programme will follow soon. In the meantime, you can share your ideas for the GFMD CSD 2015 programme by sending us an e-mail or by filling the last question on the application form.
For more information, please do not hesitate to contact us by e-mail, or check the website http://gfmdcivilsociety.org.
Kind regards,
Migration and Development) Civil Society Network (MADE) / GFMD Civil Society Coordinating office
To join the discussion:
This e-mail is send to you through the community of active worldcitizens MyWorld (www.myworld.nl). For more information about MyWorld please mail info@myworld.nl or visit our website www.myworld.nl
Deze e-mail is verstuurd vanaf https://community.myworld.nl.
———————————————————-
.
 Post 2015 – Youth From Turkey
Dear all,
We would like to share the report of the National Youth Workshop for Post 2015 Development Goals with the participation of youth in Turkey.
You will find the recommendations and suggesstions made by young participants from different NGOs and cities on 9 thematic areas. We also measured the level of knowledge and participation during the meeting.
We would like to organize similar meeting with the participants from the neighboring regions of Turkey,  and now we are now looking for potential partners who can contribute, collaborate and finally share the responsibility with us. Please feel free to contact with us.
Have a nice week! J
Bests,
Elif Kalan
On behalf of Habitat.
Habitat Kalkınma ve Yönetişim Derneği
Habitat Center for Development and Governance
twitter: HabitatKalkinma
facebook: https://www.facebook.com/habitatkalkinma?fref=ts
t: 0090 212 265 33 14-15
Post 2015YouthWorkshop_Ankara_Turkey_December_2012
.