Drs. Ruud Lubbers promotes the Earth Charter
Our Moving Borders

http://www.ustream.tv/recorded/27800473
 Drs. Ruud Lubbers, Former Prime Minister Of the Netherlands & Ms. Hélène H. Oord
.
  https://www.youtube.com/watch?v=XhMtjZxzGZY
.
———————————————————————
.
Call for Applications: GFMD Civil Society Days 2016
Apply to participate in the GFMD Civil Society Days 2016 
Deadline: Friday 22 July
Apply to participate in the GFMD Civil Society Days 2016 
Deadline: Friday 22 July
 

.
————————————————————————–
.
Science Matters
.
UNEA-2: Call for Nomination of Major Groups Speakers at Sustainable Innovation Expo during UNEA 2
dear all,
See below and attached the program for the Sustainable Innovation Expo, to be held during the UNEA-2 (23-27 May – Nairobi), covering interesting events related to the SDG Agenda.
Pls let the secretariat of Major Groups and Stakeholder Branch for UNEP know if you want to nominate someone. Mails see below.
Kind regards,
.
——————————————————————–
.
CALL FOR CHAPTERS FOR THE FORTHCOMING PUBLICATION "Open and Distance Learning for Sustainable Growth in Emerging Nations" to be published by IGI GLOBAL-USA
IGNOU Regional Centre,
2nd Floor, Rajshekhar Bhawan,
Rani Durgawati Vishwavidyalaya Campus,
Pachpedi, Jabalpur-482 001, Madhya Pradesh, India.
Landline No. +91-761-2600219
Mobile Number- +91-9425302589
E Mail:ucpandey@ignou.ac.in
Visit sdg | About sdg | More IISD RS Mailing Lists | Help & Support
.
——————————————————————–
.
"Call For Youth Voices" UNEP
Dear Community of Educators,
All the best,
Pam Puntenney and Bremley Lyngdoh
UNSD Education Caucus Co-Chairs
.
.
————————————————————————–
.
.
Call for Participation and Support: 66th Annual DPI NGO Conference
TO: ALL NON-GOVERNMENTAL ORGANIZATIONS ASSOCIATED WITH DPI
RE: 2016 Call for Conference Participation and Support
NGO DPI EXECUTIVE COMMITTEE
The Executive Committee of Non-Governmental Organizations Associated with the United Nations Department of Public Information
12 February 2016
Dear Friends and NGO Colleagues,
Since 2002, I have been honored to assist each Planning Committee for the UN Department of Public Information's annual NGO Conferences.  I am writing today as the Co-Chair for its 2016 Resources Subcommittee and particularly requesting your participation and financial support: these are important, substantive and networking opportunities that should not be missed and must find support in order to be of the most value to our civil society community.
This is a very special event for which we urge your attendance and support.
* A very special conference site has been selected: Gyeongju, Ancient capital of South Korea. A UNESCO Cultural Heritage site: the city often referred to as the "Museum Without Walls,"
* The topic and timing speak to the urgency of the UNs new 30-year global challenge, the newly announced Sustainable Development Goals,
* The conference will focus on education as the tool to ensure that well-informed global citizens will better enable SDG success and then maintain it;
* New technologies alongside intergenerational leadership enabling civil society to do its part, ensuring the development and maintenance of these goals, together.
We ask for your sponsorship and support at this time.(US citizens, all support to NGO DPI Executive Committee programming is fully tax deductible as allowed by law!):
Thank you in advance for your generosity!
Sincerely,
Bruce Knotts, Chair
NGO DPI Executive Committee
To donate your support online, visit our website homepage: www.ngodpiexecom.org and look for the Donate Now Through Network for Good
button on the right hand side of the page!
Or, mail your support checks today, to:
NGO DPI Executive Committee
c/o:
Resources Sub-Committee/NGO DPI
P.O. Box 3382
.
—————————————————————————
.
Call for Mentors! 2/25 NY Mentoring Fair
2016, WFPG NY MENTORING FAIR
February 25th, 6 – 9 p.m.
Join us as a mentor and reach out to the next generation of leaders by
speaking informally with students and young professionals interested
in international affairs careers.

Women's Foreign Policy Group Mentoring Fairs provide an opportunity for students and young professionals to meet with international affairs professionals and learn from their career experiences. Unlike a career fair, the focus is on entering and succeeding in international career fields, not just opportunities at particular companies. This year we are cosponsoring the event with New York University.
Mentors are mid- to senior-level women and men working in international affairs who want to sit down with aspiring leaders to give career guidance and practical advice. Sectors include international development, NGOs, human rights, international law, international health, international business, diplomatic service, the UN, journalism, and communications.
Learn more and register below:
Thursday, February 25th, 6 – 9 p.m.
New York University
Kimmel Center for University Life, 9th & 10th Floor
60 Washington Sq. South, New York, NY
Please direct any questions to programs@wfpg.org or (202) 429-2692
.
———————————————————————–
.
.
Invitation: "Call For Abstracts and Special Session Proposals" Deadline April 10, 2016 — 1st AMRS Congress and 23rd APDR Congress, May 30-31,2016, Marrakech, Morocco
Looking forward to meeting you in Marrakech!
Chair of the Local Organizing Committee
*The Bartholomew award is awarded to scientists aged less than 33 years (including co-authors) on the 15th of July each year, presenting a paper in a session of APDR Congress. The prize is awarded by a jury of appreciation by the Director of the Portuguese Journal of Regional Studies and two scientists appointed by him. The assessment criteria are: conceptual coherence, relevance to regional science and its impact on regional development.
Appel pour les propositions de résumés et de sessions spéciales

Nous avons le plaisir de vous annoncer le 1er congrès de L'Association Marocaine des Sciences Régionales (AMSR) et le 23ème congrès de L'Association Portugaise du Développement Régional (APDR) qui se tiendra à Marrakech, Maroc, du 30 au 31 Mai 2016.
Le Congrès se déroulera en sessions plénières, conférences, tables rondes et  sessions parallèles. Les sessions parallèles concerneront: i) les résumés soumis aux sessions ordinaires (SO), proposés par l'organisation; et ii) les résumés soumis aux sessions spéciales (SS), proposés par les participants. Les sessions peuvent être en anglais, français ou portugais.
.
————————————————————————
.
.
CALL FOR RESEARCH ARTICLES
INTERNATIONAL JOURNAL OF RELIGIONS AND TRADITIONS (IJRT)
www.academiascholarlyjournal.org/ijrt/index_ijrt.htm
.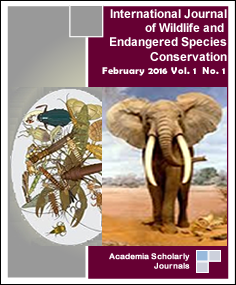 www.academiascholarlyjournal.org/ijrt/index_ijrt.htm
Dear Colleague,
The International Journal of Religions and Traditions (IJRT) is currently accepting manuscript for its double blind peer review, open access monthly publication. Interested researchers in all areas of Religions, Traditions and Cultural Research are to make submission of original articles, expert reviews, case studies, surveys, opinions, commentaries and essays in all aspects of human religions and traditions, mystery, myths,  mystics, traditions, traditional practices, dogmas, spirituality, cosmic, cosmic gods and goddesses, spiritual Master, Pantheism, Deism, Hinduism, Philosophical theism, Judaism, Islam, Christianity, Satanism, Sufism, Baha'i, Yoga, Buddhism, Sikhism, Traditional Religions, Monism, Cultural practice, religious rituals, traditional ritual, harmful traditional practices (HTP), festivals, beliefs and customs, etc.
Please note manuscript should be in Microsoft Word (MS) format. Figures and table should be submitted alongside the main manuscript or attached as supporting documents. Please see our Instruction for Authors.
All manuscript(s), inquiry and correspondence should be sent to the emails: ijrt@academiascholarlyjournal.org, academiascholarlyjournal.org@gmail.com or info@academiascholarlyjournal.org.  

Visit the links below for a list of other journals published by Academia Scholarly Journals
International Journal of Wildlife and Endangered Species Conservation (IJWESC)
International Journal of Human Kinetic and Sporting Science (IJHKSS)
International Journal of Advances in Medical Sciences and Biotechnology (IJAMSB)
International Journal of Agricultural Research, Sustainability, and Food Sufficiency (IJARSFS)
International Journal of Advances in Scientific Research and Reviews (IJASRR)
International Journal of Management Sciences (IJMS)
International Journal of Advances in Herbal and Alternative Medicine (IJAHAM)
International Journal of Sustainable Transport and Logistics (IJSTL).
International Journal of Health, Safety and Environments (IJHSE)
International Journal of Religions and Traditions (IJRT)
 .
.
———————————————————————-
.
"Call For Endorsement" of NGO initiative to make Public-Private Partnerships more transparant
Dear Community of Educators,
All the best,
Pam Puntenney and Bremley Lyngdoh
UNSD Education Caucus Co-Chairs
Dear Friends,
As Commons Cluster, we have been quite active in the Financing for Development Group of NGOs, especially leading up to Addis.
That work continues with the following input to be submitted to the World Bank Group to ensure that all actions by the Private Sector when entering into Public Private Partnerships (PPPs, as recommended in Sustainable Development Goal 17) are transparent. The initiative below by our colleagues in the Financing For Development group has gone into a great deal of detail. If these points are adopted, we, the people, would be able to monitor more easily what is happening in PPPs. The capacity to monitor and influence policies at all levels as people worldwide is very much in harmony with our aims as a Commons Cluster.
If your organization would like to endorse this important initiative by our colleagues at the UN, please send an email to Maria Jose Romero who has been spear-heading this project to let him know your organization's name.
His email address is:
Warmest greetings,
Lisinka Ulatowska
Coordinator Commons Cluster of the UN NGO Major Group
Here is the text your organization would be endorsing:
.
———————————————————————-
.
CALL FOR COMMENTS: Draft revised Access to Information Policy
UNEP MAILING LIST
Dear Colleagues,
We hope this finds you well.
You are kindly invited to comment on the draft revised UNEP Access to Information Policy, which incorporates previous comments and input from various stakeholders as at  September 2015.
We would like to  kindly ask you to review the new text of the policy, distribute it further and give any comments you might have directly to the website link below:
If possible, send your comments before November 25, 2015 so that they can feed into the mentioned dialogue. It is however also possible to send in comments after this date.
Please let us know if you have any questions.
Kind Regards,
UNEP MGSB
.
—————————————————————————
.
"Call For HLPF Partnerships" – Survey Deadline 15 Nov – Partnerships for SDGs
———————————————————————————
.
" Call For Input" Deadline Nov. 30 — Opportunity to provide written inputs- for the Second UNDP/IPU Global Parliamentary Report
Dear Colleagues,
UNDP and the Inter-Parliamentary Union are jointly developing the second global parliamentary report on the topic: "Parliament's power to hold government to account: Realities and perspectives on oversight".
The aim of the report is to take stock of parliamentary capacity to hold governments to account and to sketch out perspectives for the future. It will analyze the conditions for effective oversight, highlight potential shortcomings and propose improvements. It will also investigate how effective parliaments are in their oversight functions, shed light on the factors that can either support or inhibit oversight, and make practical recommendations to stimulate improvement. The report is scheduled for publication in late 2016.
UNDP and the IPU are keen to ensure members of the parliamentary community, and other interested parties and stakeholders, including civil society and youth organizations, engage with and provide input to the second report in the course of its production. To this end, a call for written input has now been published. It is addressed to all parliaments, organizations and individuals with experience/interest in parliamentary oversight.
We apologize that the call has not been translated into Arabic but participants can also send their input in Arabic. The guidelines sets a maximum of 1,500 words, and the deadline for submission of input is 30 November.
Kind Regards
Major Groups and Stakeholders Branch
United Nations Environment Programme (UNEP)
Nairobi, Kenya
Kind Regards,
UNEP MGSB.
.
——————————————————————
.
Call for Speaker at the 5th Low Carbon Earth Summit-2015 (Xi'an, September)
The 5th Low Carbon Earth Summit-2015
Theme: Take Actions for Rebuilding a Clean World
Time: September 24-26, 2015
Place: Xi'an, China
Website: http://www.lcesummit.com
Dear Ars Mustafa,
How are you doing recently? I haven't heard from you for a long time since our last contact, I was wondering whether you have received my invitation to 'The 5th Low Carbon Earth Summit-2015' (LCES-2015). The Low Carbon Earth Summit has been held for four times successfully that appealing to experts, specialists, entrepreneurs and scholars from more than 50 countries to participate in.
The 5th Low Carbon Earth Summit will be held in Chinese ancient capital Xi'an during 24-26 September this year. At the interim of the conference, most of our invitees have confirmed to be a speaker spreading out their valuable ideas and researches. We sincerely welcome you and your esteemed organization to be the Speaker at Symposium 3: Climate Change Adaptation & Mitigation, your brilliant speech will become a great fortune in our conference!
Please do not hesitate to contact me or kindly find our website: http://www.lcesummit.com/ScientificProgram.asp if you require more details of the program.
If you don't want to receive any further e-mail from LCES-2015, please revert back with a subject Unsubscribe.
We are looking forward to your participation!
Kind regards,
Ms. April Wang
Organizing Committee of LCES-2015
BIT Congress Inc.
Add: East Wing, F11, Building 1,
Dalian Ascendas IT Park, 1 Hui Xian Yuan,
Dalian Hi-tech Industrial Zone,
LN 116025, China
Tel: 0086-411-84799609-845
Fax: 0086-411-84799629
Email: april@lcesummit.com
.
—————————————————————
.


.
————————————————————————
.
Schooling – Secretary-General Ban Ki-moon A Call to World Leaders to Secure Education for Young People Worldwide Children "Seeds of Future Progress"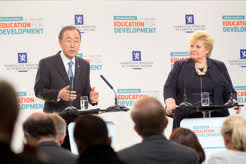 ———————————————————————–
.
Call for Papers: Fifth Anniversary Issue of Transnational Environmental Law
Dear Colleagues,
.