Please PRAY:Christians, about 90 Captured
http://www.breakingchristiannews.com/index.phpWe encourage you to forward and share these e-mail messages with all of your friends and family. We need and appreciate your help to spread the word about BCN!
  This email is the copyrighted property of Breaking Christian News. Permission is given to link to, or share a BCN story if proper attribution is given to both the original writer and summarizer of the story, and a link is provided back to www.breakingchristiannews.com. ©Breaking Christian News 2005-2008. All Rights Reserved.
Disclaimer: Articles and links, as well as the source articles linked to; do not necessarily reflect the opinion of Breaking Christian News.
 —————————————————————————–

Chuck Pierce: "I Send An Alarm Across Washington State and Oregon"
If you cannot read this message correctly, please click here
February 23, 2015
"I Send An Alarm Across Washington State and Oregon… Find Your Footing"
Chuck D. Pierce, Corinth, TX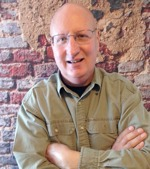 From the desk of Steve Shultz:
I wanted to RUSH THIS ALARM ACROSS WASHINGTON STATE AND OREGON just as soon as I received it. Please hear me… when some prophets speak, it has interest for me. But when Chuck Pierce prophesies, I SIT UP, TAKE NOTICE, AND I TAKE ACTION.
One such action is informing you, our readers, that Chuck Pierce is truly one of the most accurate prophets I've ever known. Pay attention!!
http://www.elijahlist.com/index.php
https://www.facebook.com/TheElijahList
——————————————————————————

International Prayer Connections – Feb 2015