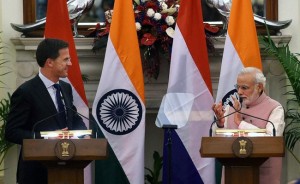 Dutch Prime Minister Mark Rutte, Kingdom Of The Netherlands, Meets PM Modi, Says Netherlands Keen to Invest in India
PM Modi Meets Netherlands PM Mark Rutte at the Hyderabad House, New Delhi
Youtube:
https://www.youtube.com/watch?v=FUpXqELwSNc
.
.
.
.

.
.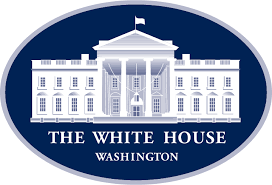 .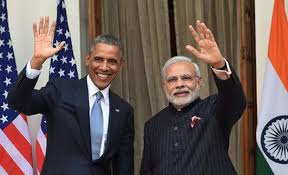 .
.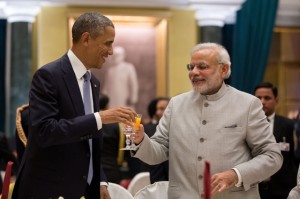 USA President Barack Obama toasts India Prime Minister Naredra Modi
 .
.
.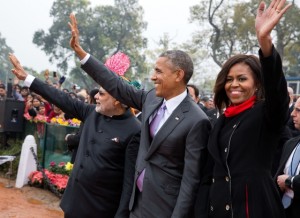 The White House Blog
.
.

.
.
http://www.whitehouse.gov/blog/2015/01/26/highlights-president-obamas-visit-india
 .
.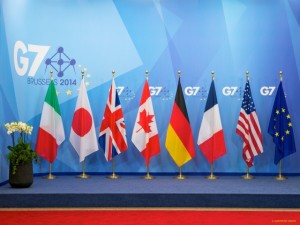 .
.
.
.http://tvnewsroom.consilium.europa.eu/event/g7-summit-2014/g7-summit-04.06.2014#/gallery/3
.
http://www.neurope.eu/article/obama-takes-indias-grand-republic-day-parade/
.
.
———————————————————
.
.
CFP: Global environmental change in the Himalayas: Controversies, Impacts, Futures
International conference: Global environmental change in the Himalayas: Controversies, Impacts, Futures
6-8 November 2015, New Delhi, India
A prediction by the IPCC that glaciers would disappear from the Himalayas by 2035 produced considerable public concern, followed by controversy over its accuracy and finally it was shown to be erroneous. This perceived crisis followed in the line of several previous narratives such as "Himalayan environmental degradation". On the one hand, such controversies point to the importance of the Himalayan region in the context of Global environmental change; but they also show how these controversies are exacerbated by insufficient understanding of the Himalayas. To develop such an understanding we require scientific collaboration, research methods that complement each other and an explicit integration of the human dimension in any discussion of environmental change in the South Asian mountain belt. Further, it is important to identify ongoing and potential impacts of these changes in terms of human-environmental interactions, natural hazards, non-equilibrium ecology and socio hydrology. Building on an identification of potential impacts, it is important to examine future scenarios that include a discussion of response pathways and possible adaptation strategies. The conference will start with a unique exhibition on "repeat terrestrial photography" that identifies changes of glaciers, vegetation, land use and urban development in the Himalayas. This conference aims to bring together scholars, researchers and practitioners from diverse disciplines to share their findings and to intensively exchange on the multifaceted topic. It will offer an opportunity for establishing sustainable research networks, joint publications and collective fieldwork.
We invite presentations related to themes such as, but not limited to:
Historical records of climate change, remote sensing of environmental change, direct and indirect impacts of climate change, human development in the Himalayas, socio-hydrology and changes in the cryosphere.
Please submit abstracts of 200 words by 31st August 2015 through our online platform at
https://econsort.ugent.be/regis.asp?frm=1573
The conference is being organised by Heidelberg University with financial support from the German House for Research and Innovation – DWIH, New Delhi.
Dr. Ravi Baghel
Postdoctoral Researcher, Cluster of Excellence: Asia & Europe
Heidelberg University, Germany | Ruprecht-Karls-Universität Heidelberg
+49 6221 54 8928
http://www.asia-europe.uni-heidelberg.de/en/people/person/persdetail/baghel.html
.
——————————————————————–
.
 .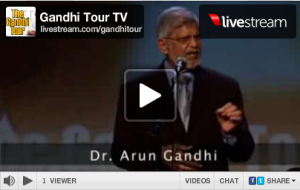 .
  https://www.facebook.com/Gandhitour/app_142371818162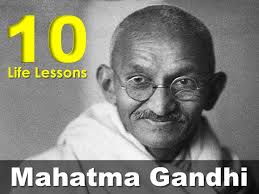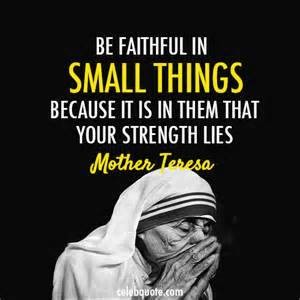 http://www.mtcf-nl.org/contact.asp
.
http://www.mtcf-nl.org/wells.html
.
.http://www.saveachildsheart.org/
.
.
 ———————————————————————————
 .
SDGs, EE and India, 5 Year Plan… Children
Dear Friends and Colleagues,
As the SDG process makes ready for the report to the GA in the Fall, India is a rapidly growing economy with a five year plan to address some of their many challenges.  Here is an article that provides a good overview pointing out all for the first time, this generation of children know environmental education.  However green they may be but this article raises the question about using children to not only sell the green agenda but sell products for the private sector.  What is missing in the SDG overviews + mandates regarding EE and preparing society?
All the best,
Pam Puntenney and Bremley Lyngdoh
Co-Chairs UN SD Education Caucus
.
—————————————————————————
.
 Cattle Mettle – Help us participate in World Forestry Congress!
Dear All
Greetings from Cattle Mettle! We are working towards establishing a sustainable supply chain of produces from forest to feed our increasing cattle population. Please go through the link to know more about our initiative and support us by liking and sharing your thoughts. We would love to hear your comments about our work. Your support could help us win Youth Speaker Entry to the World Forestry Congress.
Thank you so much!
.
.
.
.
ICYO-Youth Information International Women's Day special
International Women's Day
We call on countries to "step it up" for gender equality -Message of Phumzile Mlambo-Ngcuka, Executive Director of UN Women, for International Women's Day 2015.
Mother, child and adolescent health high on Government agenda: Shri J P Nadda
We call on countries to "step it up" for gender equality
Message of Phumzile Mlambo-Ngcuka, Executive Director of UN Women, for International Women's Day 2015.
In 1995, at the Fourth World Conference on Women in Beijing, world leaders committed to a future where women are equal.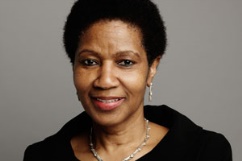 One hundred and eighty nine countries and 4,000 civil society organizations, attended the conference.
Women left Beijing with high hopes, with a well-defined path towards equality, and firm commitments at the highest level. Their hope was that we would see this by 2005.
Today, not one single country has achieved equality. It is more urgent than ever that we define – and stick to – a time frame.
There has been some progress in the last 20 years – although it has been slow and uneven.
Countries have narrowed the gender gap in education and some have even reached gender parity in school enrolment.
They have reduced the toll of maternal mortality and morbidity. Many more women survive pregnancy and childbirth than in 1995.
Many countries have created institutions that address gender inequality. Many have passed laws against gender-based discrimination. Many have made domestic violence a crime.
This is all good news.
And yet we are still a long way from achieving equality between men and women, boys and girls.
Implementation of good policies has been patchy. Allocation of the resources needed for effective implementation has been insufficient to fund women's ministries, gender commissions, gender focal points, and gender-responsive budgeting.
For too many women, especially in the least-developed countries, not enough has changed.
In Africa, 70 per cent of crop production depends on women yet women still own only 2 per cent of the land.
Violence against women continues to blight lives in all countries of the world.
And no country has achieved gender equality.
Women need change and humanity needs change. This we can do together; women and girls, men and boys, young and old, rich and poor.
The evidence is overwhelming of the benefits that equality can bring. Economies grow, poverty is alleviated, health status climbs, and communities are more stable and resilient to environmental or humanitarian crises.
Women want their leaders to renew the promises made to them. They want leaders to recommit to the Beijing Declaration, to the Platform for Action, and to accelerated and bolder implementation.
They want more of their leaders to be women. And they want those women, together with men, to dare to change the economic and political paradigms. Gender parity must be reached before 2030, so that we avert the sluggish trajectory of progress that condemns a child born today to wait 80 years before they see an equal world.
Today, on International Women's Day, we call on countries to "step it up" for gender equality, with substantive progress by 2020. Our aim is to reach 'Planet 50:50' before 2030.
The world needs full equality in order for humanity to prosper.
Empower women, empower humanity. I am sure you can picture an equal world!
   Mother, child and adolescent health high on Government agenda: Shri J P Nadda
The health of women, young adults and children is central to the governance agenda the Government and it is not just the concern of the global community. Reaffirming the commitment of the government towards meeting the health needs of mothers, adolescents and children, the Union Minister for Health and Family Welfare Shri J P Nadda stated this at the inauguration of the two day Global Stakeholders' Consultation to update the strategy for health of Woman, Children and Adolescents- "Every Woman, Every Child", held in New Delhi on 26th March 2015. The global consultation is being hosted by the Ministry of Health and Family Welfare along with UN Secretary General's Office, WHO, Partnership for Maternal, New born & Child Health (PMNCH) and others.
Pointing that improved health outcomes are an economic and social investment which is an integral part for a robust and thriving economy, the Health Minister pointed out that India has made substantial progress on several indicators in the recent years. The under-five mortality rate has come down by over 61 per cent between 1990 and 2013; the neonatal mortality rate has registered a 47 per cent decline between 1990 and 2013, while the maternal mortality indicators have shown reduction of nearly 70 per cent between 1990 and 2013. He stated that India is geared to achieve its targets for both MGD 4 and 5.
Shri Nadda stated that drawing on the lessons learned through the implementation of various targeted programmes under the NHM, existing traditional areas of work have been strengthened and newer focus areas have been identified. India has moved from its earlier focus on Reproductive and Child Health (RCH) to a new strategic approach, the RMNCH+A, focusing attention on all the life stages including adolescents. This new approach emphasizes inter-linkages between each of the five pillars under RMNCH+A, and connects community and facility based services.
Speaking at the occasion, Ms Amina Mohammed, Special Advisor to UN Secretary General said that while tremendous progress has been made during the last decade on several indicators of mother, child and adolescent health, much remains to be done. There is need for deepening and strengthening partnerships between various stakeholders for achieving the goals for a sustainable development agenda. Emerging economies have an important role to play within this framework of partnership, she added.
The updated 2015 Global Strategy for Women's, Children's and Adolescents' Health seeks to inform the new Sustainable Development Goals (SDGs) agenda with a vision to ensure that by 2030 every woman, child, and adolescent can realize their potential and right to attain the highest level of health and wellbeing, dignity and human security. The new Global Strategy, set to be released at the UN General Assembly in September alongside the new Sustainable Development Goals (SDGs) will provide a roadmap for improving the health of women, children and adolescents between 2016 and 2030.
——
Youth Information is published by Indian Committee of Youth Organizations (ICYO) 194-A, Arjun Nagar, Safdarjang Enclave New Delhi 110029, India Phone: 91 9811729093  / 91 11 26183978/ 91 11 26198423 Email: icyoindia@gmail.com   Web:  www.icyo.in
Facebook/Twitter/Linkedin : icyoindia = Indian Committee of Youth Organizations (ICYO) is a registered non-profit, non-governmental network organization, committed in developing areas of mutual cooperation and understanding among different youth voluntary agencies, youth groups, clubs and individuals working in the field of youth welfare in India.
ICYO functions as an umbrella organization of youth NGOs in India. It's family consists of over 441 organizations spread in 124 districts of 26 states from different corners of India. Our goal:
ü  To improve and extend the youth work and services through Youth Organizations;
ü  To enhance and demonstrate youth work in the society;
ü  To promote effective youth programmme;
ü  To organize network of civil society organizations working towards the development of youth work;
ü  To organize seminars, conferences, workshops, trainings;
ü  To maintain international relation with organizations promoting young people in their programme and activities
Affiliation: 
ü  Consultative (Roster) Status with ECOSOC, United Nations;
ü  Consultative Status with Commission on Sustainable Development;
ü  Full Member of Asian Youth Council (AYC); World Assembly of Youth (WAY);
ü  Associate with Foundation for Leadership Initiatives (FLI).
————————————————————————————————–
ICYO-Youth Information NCC Republic Day Camp Inaugurated by Mohd Hamid Ansari, Vice President of India
You received this message because you are subscribed to the Google Groups "ICYO Youth Information" group.
To post to this group, send email to youthinformation@googlegroups.com.
Visit this group at http://groups.google.com/group/youthinformation. For more options, visit https://groups.google.com/d/optout
-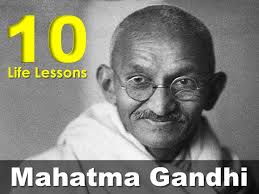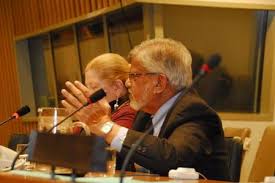 Honouring Gandhi's legacy, Deputy Secretary-General reaffirms power of peaceful protest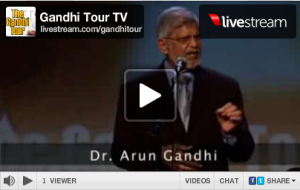 https://www.facebook.com/Gandhitour/app_142371818162
http://www.ndtv.com/article/india/un-chief-invokes-gandhi-s-message-for-peace-and-nonviolence-604683
———————————————————————–
.
.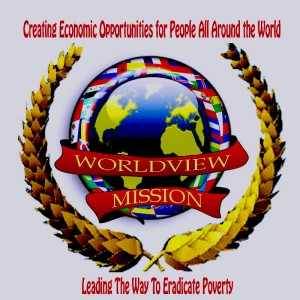 .

 https://www.facebook.com/pages/Worldview-Mission/318578334945230?ref=hl

 https://www.facebook.com/pages/Worldview-Mission/115182681906542

  https://www.facebook.com/helene.oord

  http://nl.linkedin.com/pub/worldview-mission-international/78/86b/a07 

  www.linkedin.com/pub/hélène-oord/25/44/463/
http://worldviewmission.geef.nl/doel/worldviewmission
http://worldviewmission.geef.nl/doel/worldviewmission/transparantie
.

.
.
.
.
. Worldview Mission, Headquarter, "Kingdom of the Netherlands"
Address: Beemsterhoek 14,  2905 XA, Capelle A/D IJssel, Rotterdam
Mob: +31(0) 636108563    /   +31(0) 107857863  Tel/Fax (Netherlands-EU) ,
Registered: RSIN, ANBI 851082403 B01 CHAMBER OF COMMERCE  K.v.K. 53.94.11.36 SEPA: Bank Account nr.:  NL08 ABNA 0506 0822 02