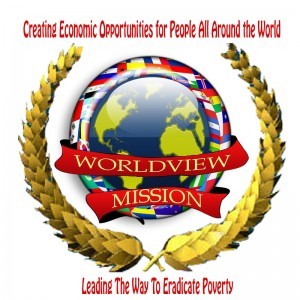 .
.
.
.
 http://www.worldviewmission.nl/?page_id=7945
 .
.
http://www.worldviewmission.nl/?page_id=150
.
————————————————————-
Let me tell you a story:
Once upon a time, a group of designers, developers, and engineers here at the DNC — myself included — decided our website could use an overhaul. After a long time, and with a lot of big changes coming for our party, it just seemed like the right thing to do.
So we got together and we hashed out ideas, and we worked at it for months until it was just right, until it became a website as wonderful as the supporters who'd use it — supporters like you. There were long meetings, late nights, and intense brainstorming sessions. And now, like all good stories, we've reached the happy ending: The brand-new, redesigned Democrats.org.
We've finished all of our changes, and we're literally jumping with excitement because we can't wait for people like you to check it out. We've added a news ticker with the most up-to-date information about the 2016 GOP field, somewhere for supporters like you to share why you're a Democrat, some of our most critical petitions that you can take action on, a link to our official store, and much, much more!
So if you have a minute, take a look at the new online home of the Democratic Party — your party:
I think it all came together pretty nicely, if I do say so myself. But I really hope you like it, because this is your website — and your party — too.
Nick Gaw
Director of Engineering
Democratic National Committee
P.S. — As excited as we are to launch these big changes, we're always looking for ways to make things better. So if you have any feedback on the new site, send it along!
.
———————————————————————————–
.

A healthier future

We need your help fulfilling President Clinton's vision of a healthier future for millions of people.
.
———————————————————————————
.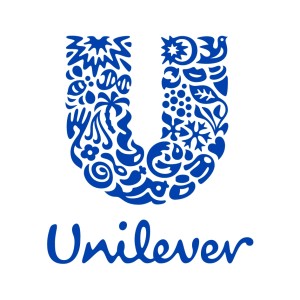 http://www.unilever.nl/ 

http://www.unilever.nl/overons/unileverlogo/
TTIP: Unilever's a fan
Unilever is going all out to fight climate change — but behind the scenes it's pushing for TTIP through its membership in the sinister lobby group FoodDrinkEurope.Please, will you chip in €1 to get Unilever to drop this secret lobby group and stop TTIP?
Helene H. Oord,
Unilever prides itself as a champion in the fight against climate change. But behind the scenes, it's part of FoodDrinkEurope, a sinister lobby group pushing for TTIP — the dodgy trade deal that threatens to seriously undermine action on climate change.
Unilever makes all sorts of stuff regular people use, eat, and drink every day, like Dove Soap and Magnum ice cream, and Lipton Tea. And Unilever cares what we think.
Our aim is to get Unilever to quit FoodDrinkEurope by the next round of TTIP talks in late October in Miami. If Unilever quits before then, the lobby group will lose a huge amount of power.
We're starting by buying bus stop ads near Unilever's headquarters in London where they can't ignore us.
Will you please chip in €1 to make Unilever drop FoodDrinkEurope so we can stop TTIP?
We've seen some scary news for our climate in the leaked TTIP documents: Under the deal, Europe will increase the import of fossil fuels from the US. We'll see more fracking in the US, an increased reliance on fossil fuels in the EU, and more climate emissions across the board.
But that's not it. TTIP also invites fossil fuel companies to sue governments for fighting climate change.
But we can stop this.
Unilever has invested huge amounts in tying its brand to fighting climate change. CEO Paul Polman said: "The effects of climate change threaten us all, with expected impacts hitting the poorest people and communities the hardest.
If we can publicly embarrass Unilever by calling out its hypocrisy, it just might push the company over the line.
We know it's possible — one year ago, Unilever left BusinessEurope after the trade association had lobbied against EU environmental targets.
And what better way to embarrass Unilever than with big bus ads around its headquarters in London, where millions of people will see them — and where Unilever won't be able to ignore them.
Over 152,000 SumOfUs members have already called on Unilever to dump FoodDrinkEurope. Thousands of us have pressured Unilever through Facebook and Twitter. This could be the tipping point to get Unilever to stop lobbying for TTIP.
We've made huge progress in stalling TTIP, a deal that was initially meant to be a shoe-in. Getting Unilever out of FoodDrinkEurope would be taking some serious wind out of this corporate lobby group's sails.
Can you donate €1 to stop TTIP?
Thanks for all that you do,
Katherine and the team at SumOfUs
---
More information:

SumOfUs is a worldwide movement of people like you, working together to hold corporations accountable for their actions and forge a new, sustainable path for our global economy.This email was sent to worldview.mission@gmail.com. |
.
———————————————————————————
.
School looking for your helping hands in Nepal! Re: Nepal: Note from Pasang
Dear Friends and Colleagues,
Yangrima School in Helambu, Hyolmo community in Sindhupalchok, one of the most heavily attached by the earthquake is looking for support. Is it possible for you to share the link below among the members of UN SD Ed. Caucus, so that children will have hope for rebuilding their damaged school and continue dreaming for the better future.
Many thanks for all your support,
Best wishes,
…………….
 Pasang Dolma Sherpa
Worldview Mission Page:
http://worldviewmission.nl/?page_id=42
——————————————————————-
-
Dear Helene H., Oord / Worldview Mission Int'l
There has never been a better time to be born female. That's the conclusion of a sweeping new global report that Chelsea, Melinda Gates, and I were thrilled to unveil yesterday morning. It's called

The Full Participation Report

, and we can't wait for you to see for yourself the gains that women and girls have made around the world – as well as the gaps that remain.
At

NoCeilings.org

, you can explore more than two decades of data from more than 190 countries and the compelling stories of women and girls from around the world that make all the statistics come alive.
We're excited for you to dig into this data yourself – to use it, share it, learn from it, and get motivated by it. You can learn something fast or take a deep dive into the areas that interest you most. I hope you'll

visit the site today

.
It's been twenty years since the 1995 UN Fourth World Conference on Women in Beijing, where the international community pledged to work toward the full participation of women and girls in all aspects of life. Today, two decades later, it's time to take stock.                  
  Visit NoCeilings.org to see how far we've come.
There are real gains to celebrate, including more laws protecting the rights of women, more girls going to primary school, and more mothers getting access to services that can keep them healthy. Yet despite this progress, significant gaps remain around the world, including in the United States, especially in the areas of security, economic opportunity, and leadership. The evidence is clear: When it comes to gender equality, we're just not there yet.
This data proves that progress is indeed possible, but it is not inevitable. More needs to be done to fulfill our promise and ensure that every woman and girl has the opportunity to live up to her God-given potential.
Visit NoCeilings.org to explore the gains and the gaps.
We all have a role to play in building a world of shared prosperity and opportunity. Join us as we work together to make full participation a reality in the 21st century.
Sincerely,
Hillary Rodham Clinton
 
About the Clinton Foundation The Clinton Foundation convenes businesses, governments, NGOs, and individuals to improve global health and wellness, increase opportunity for women and girls, reduce childhood obesity, create economic opportunity and growth, and help communities address the effects of climate change.
Please add news@action.clintonfoundation.org to your address book.
View this email as a webpage
Clinton Foundation  |  1200 President Clinton Ave  |  Little Rock, AR 72201
.
Bill  And  Hillary Clinton
.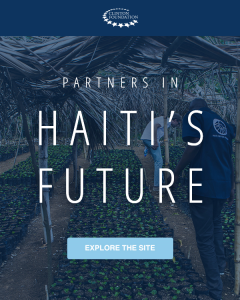 Photos, videos, and stories of Haiti's Progress
We are committed to working together to build a brighter future for Haiti.
Explore this collection of photos, stories, and videos that highlight how our projects and partners are fostering economic development in Haiti.
.
About the Clinton Foundation The Clinton Foundation convenes businesses, governments, NGOs, and individuals to improve global health and wellness, increase opportunity for women and girls, reduce childhood obesity, create economic opportunity and growth, and help communities address the effects of climate change.
Clinton Foundation  |  1200 President Clinton Ave  |  Little Rock, AR 72201
This email was sent to Worldview Mission  worldview.mission@gmail.com.
https://www.clintonfoundation.org/?
https://www.clintonfoundation.org/?utm_source=20150225Haiti&utm_medium=email&utm_ =Haiti2015
http://www.haiti.clintonfoundation.org/?
.
Ms Helene H. Oord, see you next month?
.
Official Rules and Restrictions. Void where prohibited by law. No contribution necessary to enter. To participate without making a contribution, click here.
.
  The Clinton Foundation convenes businesses, governments, NGOs, and individuals to improve global health and wellness, increase opportunity for women and girls, reduce childhood obesity, create economic opportunity and growth, and help communities address the effects of climate change.
.
———————————————————————————-
.
——————————————————————————
.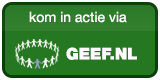 .
Maak al uw medewerkers bewust voor de bedreigingen van het internet – deel deze gids met uw werknemers en vrijwilligers. Voor meer informatie, klik hier.
12_Tips_to_Being_Safer_Online_Dutch
.
Centraal actieplatform: breng de achterban zo min mogelijk in contact met andere doelen
.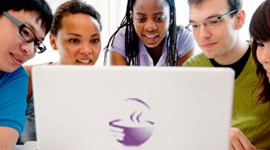 Techsoup Nederland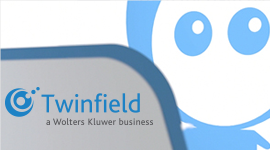 Twinfield besparing
Op 22 maart 2015 20:52 schreef Stichting GeefGratis <nieuwsbrieven@geefgratis.nl
Online giving to Worldview Mission
Nieuwsbrief abonnement informatie
Zorg dat u de nieuwsbrief van Stichting GeefGratis blijft ontvangen! Voeg info@geefgratis.nl toe aan uw toegestane afzenderslijst of adresboek.
Deze nieuwsbrief is bestemd voor aangesloten goede doelen bij Stichting GeefGratis. U krijgt deze e-mail omdat uw goede doel aangesloten is bij Stichting GeefGratis of omdat u partner van Stichting GeefGratis bent en aangegeven heeft de nieuwsbrief aan aangesloten goede doelen te willen ontvangen.
Algemene Voorwaarden
Ieder aangesloten goede doel is akkoord (gegaan) met de algemene voorwaarden (tijdens registratie) die gelden bij Stichting GeefGratis en ontvangt daarom deze nieuwsbrief minimaal op het algemene e-mailadres van de organisatie. Afmelden op het algemen e-mailadres van de organisatie is dus niet mogelijk.
Gepersonaliseerd
Alle nieuwsbrieven worden gepersonaliseerd verstuurd. Dit betekent dat waar u de naam van uw organisatie leest een ander aangesloten goed doel hun naam leest. Mocht echter uw naam direct aangehaald worden in een stuk waarin wij negatief of kritisch reageren over een goed doel dan moet u er van uit gaan dat het daadwerkelijk over uw goede doel gaat. In alle andere vormen geldt dat ieder goed doel persoonlijk aangesproken wordt.
Verzendinformatie
Deze e-mail is verstuurd aan het e-mailadres: Worldview Mission  worldview.mission@gmail.com
Uw aansluitnummer bij Stichting GeefGratis: 5052
Donate to Worldview Mission   http://www.worldviewmission.nl/?page_id=150
.
.———————————————————————————–
.
.
Billy Graham/ Martin Luther King,  A Friendship that Changed History
MLK, Billy Graham & the Civil Rights Movement
Click Here to View in Browser
What's the connection between Martin Luther King Jr., Billy Graham and the Civil Rights Movement? Take a closer look at this pivotal time in the history of the United States and see how one friendship helped change history. Watch Taking Down the Ropes of Segregation online or get the exclusive program on DVD.
MLK, Billy Graham & the Civil Rights Movement
.
Click Here to View in Browser
.
—————————————————————————————-
Hundreds of thousands will march through the streets of Paris tomorrow to
This is one of those moments when those of us who stand for tolerance and freedom of expression everywhere can raise our hands, our pens and our voices. Because the effects of violence like this ripples out, and threaten all of our freedoms. Many of us found the cartoons in Charlie Hebdo offensive, racist and purposely inflammatory. Along with the Prophet Mohammed, they targeted immigrants, nuns, the pope, Jews and more. But free speech is easy to support until we're asked to stand for the speech we don't like.
Support the Avaaz Community!
We're entirely funded by donations and receive no money from governments or corporations. Our dedicated team ensures even the smallest contributions go a long way.
Avaaz.org is a 40-million-person global campaign network that works to ensure that the views and values of the world's people shape global decision-making. ("Avaaz" means "voice" or "song" in many languages.) Avaaz members live in every nation of the world; our team is spread across 18 countries on 6 continents and operates in 17 languages. Learn about some of Avaaz's biggest campaigns here, or follow us on Facebook or Twitter. You are getting this message because you signed "Community Petitions Site" on 2014-02-14 using the email address worldview.mission@gmail.com. To ensure that Avaaz messages reach your inbox, please add avaaz@avaaz.org to your address book. To change your email address, language settings, or other personal information, contact us, or simply go here to unsubscribe. To contact Avaaz, please do not reply to this email. Instead, write to us at www.avaaz.org/en/contact or call us at +1-888-922-8229 (US).
.
.
.
———————————————————————————–
.
Dear Members and Friends,
Thank you for all of your support of the WFPG and its mission to promote women in foreign policy. When we founded WFPG nearly twenty years ago, we wanted to bring together women like you, concerned and committed to international issues, interested in fellowship and mentoring the next generation, and devoted to amplifying the voices of women leaders on key foreign policy issues. Today, WFPG has realized this dream. We are proud of what we have been able to achieve with your support, but there is still much to do and we need your help.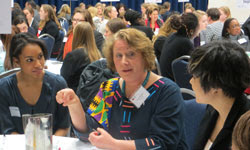 This year has been incredibly exciting for us. We mentored over 500 students in NY and DC at our annual mentoring fairs and career panels. We have hosted nearly 40 timely global issues programs covering issues from Turkey, Egypt, Iraq, and Iran to Ebola, Ukraine, and Russia. In addition to top journalists and authors, WFPG was also honored to host National Security Advisor Susan Rice; the Assistant Secretaries of State for Africa, Near Eastern Affairs, and International Organizations; and the ambassadors from Japan, Mexico, Ireland, and Italy. We ended the year with a panel of top notch journalists covering the foreign policy and national security hot spots.
Your contributions this holiday season will help make it possible for us to continue all of our important initiatives to support women leaders and to continue our work with the next generation. We ask that you invite and encourage your friends to join WFPG as members; to provide a gift membership to a colleague or young associate; or to make a tax deductible contribution to help underwrite WFPG's
With your help we can continue the WFPG's role as a leading force in advancing women's roles in international affairs and an essential resource for today's and tomorrow's leaders. Together we can increase the impact of women on our world, and can work together to make a difference. Thank you for being a friend of the WFPG.
Best regards,
Patricia Ellis President Women's Foreign Policy Group 
---
Women's Foreign Policy Group | 1615 M Street, NW | Suite 210 | Washington, DC 202.429.2692 | programs@wfpg.org
.
————————————————————————————–
.
ON WATER FOR ALL–HR ISSUE
HOLA A TOD@S- A VER SI COOPERAMOS CON JAVIER? VALE LA PENA.. ABRAZOS..MARTA
—
Dear Marta and all,
thank you very much for your email with nice efforts for our planet!
.

 https://www.facebook.com/pages/Worldview-Mission/318578334945230?ref=hl

 https://www.facebook.com/pages/Worldview-Mission/115182681906542

  https://www.facebook.com/helene.oord

  http://nl.linkedin.com/pub/worldview-mission-international/78/86b/a07 

  www.linkedin.com/pub/hélène-oord/25/44/463/
http://worldviewmission.geef.nl/doel/worldviewmission
http://worldviewmission.geef.nl/doel/worldviewmission/transparantie
.

.
.
.
.
.
.
. Worldview Mission, Headquarter, "Kingdom of the Netherlands"
Address: Beemsterhoek 14,  2905 XA, Capelle A/D IJssel, Rotterdam
Mob: +31(0) 636108563    /   +31(0) 107857863  Tel/Fax (Netherlands-EU) ,
.
Registered: RSIN, ANBI 851082403 B01 CHAMBER OF COMMERCE  K.v.K. 53.94.11.36 SEPA: Bank Account nr.:  NL08 ABNA 0506 0822 02
.
.
.
.
.
.
.
.
.
.

Together we can,
Sylvie Bello
http://africansincongress.nationbuilder.com/
Cameroon American Council · United States  This email was sent to worldview.mission@gmail.com.
You can also keep up with Sylvie Bello on Twitter or Facebook.
 Created with NationBuilder, the essential toolkit for leaders.
–