.
.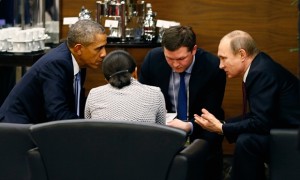 US President Barack Obama,  Russia President Vladimir Putin
https://www.youtube.com/watch?v=a3oZXo7cdEA
.
http://www.theguardian.com/world/2015/nov/16/g20-barack-obama-and-vladimir-putin-agree-to-syrian-led-transition
.
.
Compare: Obama and Putin arrive in Antalya for G20. Nov.15, 2015
.
https://www.youtube.com/watch?v=wOfnXJNKNNM
.
2015 G-20 Antalya Summit: family pic with Obama/Putin/Juncker/Erdoğan/Tusk/Merkel/Fabius/Rousseff…
https://www.youtube.com/watch?v=2NqfMl902Uo
.
.
——————————————————————————————–
.
Sleepless, tense negotiators haggle over details of global climate pact | Thursday, December 10, 2015
View this email in your browser
.
——————————————————————————————–
.
Policy Brief: Towards a Better Water-Energy-Carbon Nexus in Cities
Dear P.J.,
It's our pleasure to announce the launch of "APN Global Change Perspectives"— a new policy brief series that aims to bring the latest evidence, insights, potential alternatives and recommendations on issues of global change to the attention of the policymaking community in Asia and the Pacific.
Starting from today over a six-week period, we will release the first six issues, which summarise the outcomes of recently-completed projects under APN's Low Carbon Initiatives Framework.
In today's first issue, "Towards a Better Water-Energy-Carbon Nexus in Cities", Dr. Shobhakar Dhakal of Asian Institute of Technology and his team takes a new look at the need and options for designing and sustainably managing urban water and sanitation utility services in Asian cities. Highlighting a case study of waste water management in Delhi, India, the authors present a number of recommendations on options to reduce net energy-carbon footprints in the design and operation of water management systems.
The Policy Brief can be downloaded from:
http://www.apn-gcr.org/resources/items/show/2018
You can also read the full text online at:
http://www.apn-gcr.org/2015/10/26/policy-brief-towards-a-better-water-energy-carbon-nexus-in-cities-lcd-01/
Upcoming Events
World Cities Day
When: Sat Oct 31, 2015
[SPD] Third APN SPD: "Land Use and Climate Change in TEA"
When: Mon Nov 2, 2015 to Wed Nov 4, 2015
Where: Ulaanbaatar, Mongolia
[PDTW] Proposal Development Training Workshop
When: Thu Nov 5, 2015 to Sat Nov 7, 2015
Who: Upcoming Events
Where: Ulaanbaatar, Mongolia
[AIT] International Expert Workshop on "Towards Urban Water Security in Southeast Asia: Managing the Risk of Extreme Events"
When: Thu Nov 19, 2015 to Fri Nov 20, 2015
Where: Phnom Penh, Cambodia
Event Description: CONTACT: Dr. Vishnu Prasad Pandey (Email: vishnu@ait.asia)
International Open Seminar on Hokusetsu Satoyama
When: Sat Nov 28, 2015 1:30pm to 5:30pm  JST
Where: Itami Industry and Information Center, 2‐2, Miyanomae 2‐chome, Itami City, Hyogo, Japan
World Soil Day
When: Sat Dec 5, 2015
International Mountain Day
When: Fri Dec 11, 2015
.
.
————————————————————————————–
.
.
New Issues Available from the Sustainability Collection
With best wishes,
Dr. Noman Fazal Qadir
PhD(UK), MSc(UK), BSc, DIC(UK), DQMC(UK), MAS(UK)
email :- (personal ) nfqadir@yahoo.com ; nfqadir@gmail.com
cellular UAE+ 971 50 6534979 ; https://ae.linkedin.com/in/nfqadir
"Never doubt that a small group of thoughtful committed citizens can change the world: Indeed it's the only thing that ever has."
- Margaret Mead
.
———————————————————————-
.
Helping you find the right humanitarian
New article on the ReliefWeb blog:
Helping you find the right humanitarian
.
New article on the ReliefWeb blog:
Humanitarian Videos beta v. 2: More than 3,000 humanitarian videos now available on ReliefWeb
——————————————————————————————–
.
Wisdom Wednesday
.
———————————————————————————————
.
New article on the ReliefWeb blog:
RWLabs opens doors to innovation
.
Nepal Earthquake, Cyclone Pam and Yemen Crisis significantly increase ReliefWeb usage in 2015
New article on the ReliefWeb blog:
Humanitarian Videos beta v. 2: More than 3,000 humanitarian videos now available on ReliefWeb
.
New article on the ReliefWeb blog:
.
.
News Release: Is the UN fit for the ambitious new Sustainable Development Agenda?
| | |
| --- | --- |
| News Release | |
Is the UN fit for the ambitious new Sustainable Development Agenda?
New study highlights private funding and corporate influence in the United Nations
New York City, 22 September 2015. More than a hundred Heads of State and Government will gather in New York this week to adopt the 2030 Agenda for Sustainable Development. This agenda is intended to make the UN 'fit for purpose', but it is important to ask, 'whose purpose will it be fit for'?
A new study from Global Policy Forum warns that the United Nations is embarking on a new era of selective multilateralism, shaped by intergovernmental policy impasses and a growing reliance on corporate-led solutions to global problems.
Download full report here (PDF, 2,5 MB): https://www.globalpolicy.org/images/pdfs/images/pdfs/Fit_for_whose_purpose_online.pdf
The changing funding patterns of the UN and its funds, programmes and specialized agencies reflect these alarming trends. Key features are the growing gap between the scale of  global problems and the (financial) capacity of the UN to solve them; the growing share of non-core contributions and earmarked trust funds in UN finance; increased reliance on the corporate sector; and the outsourcing of funding and decision-making to exclusive global partnerships.
"Funding of all UN system-wide activities is around US$40 billion per year. While this may seem to be a substantial sum, in reality it is smaller than the budget of New York City, less than a quarter of the budget of the European Union, and only 2.3 per cent of the world's military expenditures," said Jens Martens, co-author of the study. He added: "As the World Bank calls on the global community to move from 'Billions' to 'Trillions' to meet the investment needs of the Sustainable Development Goals, the United Nations still has to calculate in terms of 'Millions'."
Barbara Adams, co-author of the study said: "Member States have failed to provide reliable funding to the UN system at a level sufficient to enable it to fulfill the mandates they have given it. Many Member States, particularly the large donors, pursue a dual approach of calling for greater coherence in UN development activities while at the same time increasing their use of earmarked funding, which furthers fragmentation." She added: "This pick- and- choose dynamic, together with ongoing financial constraints, has opened the space for corporate sector engagement. Increasingly the UN is promoting market-based approaches and multi-stakeholder partnerships as the business model for solving global problems. Driven by a belief that engaging the more economically powerful is essential to maintaining the relevance of the UN, this practice has harmful consequences for democratic governance and general public support, as it aligns more with power centres and away from the less powerful."
Fit for Whose Purpose? Private Funding and Corporate Influence in the United Nations, released today, gives a comprehensive overview of current UN funding trends  and ends with a summary of findings and policy recommendations to counter the new 'business model' of global governance and to make the United Nations really 'fit for purpose', fit for the purpose of a democratic and inclusive global governance. Detailed and specific, the demands range from adopting measures to limit earmarked funding as a percentage of total funding, to strengthening the rules and tools governing engagement with the business sector, and to establishing an intergovernmental framework for partnership accountability.
---
Contact:   Barbara Adams | phone 001-917-287 5935 | barbaraadams@globalpolicy.org
Jens Martens | jensmartens@globalpolicy.org
---
Fit for whose purpose?
Private funding and corporate influence in the United Nations
published by

Global Policy Forum
866 UN Plaza, Suite 4050, New York, NY 10017, USA
Königstrasse 37a, 53115 Bonn, Germany
gpf@globalpolicy.org
www.globalpolicy.org
Authors: Barbara Adams and Jens Martens
Bonn/New York, September 2015
ISBN 978-3-943126-20-4
Fit for whose purpose – news release 22-09-2015
---
.
——————————————————————————–
.
.
Updates: Asia-Pacific Network for Global Change Research
ASIA-PACIFIC NETWORK FOR GLOBAL CHANGE RESEARCH, Sunday, 27 September 2015
ASIA-PACIFIC NETWORK FOR GLOBAL CHANGE RESEARCH, Sunday, 27 September 2015

In Focus

Call for Abstracts: Third 3R International Scientific Conference [3RINCs 2016]

Registration and abstract submission are open for the Third 3R International Scientific Conference on Material Cycles and Waste Management (3RINCs 2016), which will be held at Melia Hotel, Hanoi, Viet Nam, 9–11 March 2016. Objectives The aim of 3RINCs is to provide, and serve as a platform for, academic … Read more

Call for Entries – L. B. Brown Memorial Photo Contest for September: Cutting Our Carbon Footprint

This month, the APN's L. B. Brown Memorial Photo Contest takes the theme of "Cutting Our Carbon Footprint", and we invite you to submit photos that tell stories, through your own lens, of action or activities that contribute to low or zero net greenhouse gas … Read more

Third APN Science-Policy Dialogue on Global Environmental Change: "Land Use and Climate Change in Temperate East Asia"

More than fifty percent of the Earth's land surface has been directly modified by human actions. The indirect consequences of these actions affect everywhere on Earth (Hooke & Martín-Duque, 2012). One of the consequences is the contribution to net greenhouse gas (GHG) emissions. According to … Read more

What's New

Report: Developing Capacity through Low Carbon Initiatives, Climate Adaptation and Increased resilience to Climate Impacts in the Asia-Pacific Region

On 9 July 2015, APN organised a parallel session entitled "Developing Capacity through Low Carbon Initiatives, Climate Adaptation and Increased Resilience to Climate Impacts in the Asia-Pacific Region" at the international scientific conference "Our Common Future under Climate Change" in Paris, France. The report of the … Read more

Winner of L. B. Brown Memorial Photo Contest for July

26 August 2015 —APN is pleased to announce one winning photograph for the month of July in the ongoing annual L. B. Brown Memorial Photo Contest 2015. The winners for "July: Empowering the Youth" is Satabdi Datta (India) who submitted a photo of a girl from a fishermen's community in … Read more

APN-Hyogo International Symposium on Wild Boar Management in Urban Areas

1 August 2015, Hyogo, Japan — An international symposium on Wild Boar Management in Urban Areas was organised by APN and the Hyogo Prefectural Government at the Hyogo House, Kobe City, Hyogo Prefecture. The symposium, attended by about 300 participants, featured four presentations on wild boar management particularly highlighting the … Read more

APN joined ISAP2015 in Yokohama

27–29 July 2015, Yokohama, Japan — APN joined the 7th International Forum for Sustainable Asia and the Pacific (ISAP2015) held in Yokohama, Japan, organised by the United Nations University (UNU) and the Institute for Global Environmental Strategies (IGES). The theme of the international forum was "Solutions … Read more

APN Highlights Achievements on LCLUC and Air Quality at International Workshop

4 August 2015, Bogor, Indonesia — APN participated at the "International Workshop on Land Use/Cover Changes and Air Pollution in Asia: Impacts of Land Cover/Land Use Changes on Greenhouse Gases/ Short-Lived Climate Pollutants and Aerosols" (website), currently being held in Bogor, Indonesia from 4 to 7 August … Read more

New Publications/E-Lib Updates

Global Change Announcements

Call for Applications: APEC Climate Center Training Program 2015

The APEC Climate Center (APCC), located in Busan, South Korea, is inviting applications for 1-week training program on Generation of Regional Climate Data derived from Statistical Downscaling Techniques. The program aims to enhance climate change prediction skills by building in-depth understanding of statistical downscaling. Participants who complete the … Read more

UNEP-UNDP Joint Programme Broadens Scope of Support for NAP, Inviting Assistance Requests from More Countries

Initially designed for Least Developed Countries (LDCs), the joint UNEP-UNDP National Adaptation Plan Global Support Program (NAP-GSP) will broaden its scope in October 2015 by offering assistance to all developing countries. The focus of assistance will be on institutional support, technical capacity-building and knowledge-sharing to improve national … Read more

Call for Nominations: PROVIA International Scientific Steering Committee

The Global Programme of Research on Climate Change Vulnerability, Impacts and Adaptation (PROVIA) is seeking to appoint up to 4 new members to its international Scientific Steering Committee and is calling for nominations for membership. The PROVIA Nominations Committee welcomes both self-nominations and nominations by a … Read more

Upcoming Events
Upcoming Events
[PDTW] APN Proposal Development Training Workshop
When: Mon Oct 5, 2015 to Thu Oct 8, 2015
Where: Phnom Penh, Cambodia
International Day for Disaster Reduction
When: Tue Oct 13, 2015
[Belmont Forum] 10th Belmont Forum meeting
When: Wed Oct 14, 2015 to Fri Oct 16, 2015
Where: Norway Capital AS, Tjuvholmen allé 3, 0252 Oslo, Norway
Event Description: https://igfagcr.org/activities/meetings
[PICES] PICES 2015 Annual Meeting
When: Wed Oct 14, 2015 to Sun Oct 25, 2015
Where: Qingdao, Shandong, China
Event Description: The North Pacific Marine Science Organization (PICES) announces its 2015 Annual Meeting to be held October 15-25, 2015, at the Shangri-La Hotel in Qingdao, China. The meeting is hosted by the State Oceanic Administration of China (SOA), in coordination with the PICES Secretariat. Local arrangements are made by the First Institute of Oceanography (FIO) of SOA and Qingdao City. http://www.pices.int/meetings/annual/PICES-2015/2015-background.aspx
World Food Day
When: Fri Oct 16, 2015
World Cities Day
When: Sat Oct 31, 2015
[SPD] Third APN SPD: "Land Use and Climate Change in TEA"
When: Mon Nov 2, 2015 to Wed Nov 4, 2015
Where: Ulaanbaatar, Mongolia
We welcome your comments and suggestions! Please send them to info@apn-gcr.org
You receive this email because you are subscribed to the our mailing list, or have involved in past APN activities. To update your personal details or preferences, please visit this link. To stop receiving emails from APN Updates, please visit Unsubscribe .
The "Global Change Announcement" and "Upcoming Events" sections feature global change activities not limited to those funded/organised by the APN. While we strive to ensure the information provided is accurate and up-to-date, dissmination of such information does not imply any endorsement by the APN or its donors.
.
—————————————————————————-
.
Opening Statement by the New Danish President of the General Assembly [PGA] – 3 Dialogues April-June 2016
Natalie Lavan <lavan@un.org>
Date: 17 September 2015
Subject: Opening Statement by the New Danish PGA
Dear Colleagues,
Please see the below link to the opening statement by the new Danish PGA – in particular his references to engaging all stakeholders and the 3 dialogues he intends to convene in April-June.
http://www.un.org/pga/70/2015/09/14/opening-speech/
Exciting times!
Natalie
Natalie Raven LaVan | Stakeholder Engagement Programme
Division for Sustainable Development | DESA
United Nations | Room S-2600 | Email: lavan@un.org
sustainabledevelopment.un.org
.
————————————————————————
.
"It's Hot In Here" Broadcast – Science and Social Conflicts in Climate Planning: The View from Ethiopia
.
———————————————————–
.
ReliefWeb: Updates on Netherlands

Updates on Netherlands / 13 Sep 2015
.
Netherlands / 05 Sep 2015
© 2015 ReliefWeb
.
————————————————————————-
.
Sept. 26 NYC Rally and March to End Forced Migration and Displacement
Migrants and Refugees Unite!
Tell the UN– Open Up the Borders! Provide Safety! Stop the Violence! End the Wars!
Rally and March to End Forced Migration and Displacement

Saturday, September 26
5pm gather at the arch on the north side of Washington Square Park
Sponsored by:
Campaign for Peoples Goals
International Migrants Alliance
International Action Center
International Tribunal of Conscience
The Migrant Center at St. Francis of Assisi
Fuerza Mundial Global
Whether through "small wars" of destabilization or labor export programs, tens of millions are displaced from their home countries due to monopoly capitalism's drive the control markets, resources, territories, and extract superprofits. With the drive for hegemony at the root, neoliberal economic policies and mercenary armies are unleashed on countries where imperialism has strategic interests, in order to undermine and overturn economic and political sovereignty.
As September 26 marks the one year anniversary of the Ayoztinapa 43 students who challenged neoliberal economic policies being imposed in Mexico, the images of 2-year old Syrian refugee Aylan Kurdi washed up on a Turkish beach and an overloaded boat sinking off the coast of Libya captures the ongoing reality of refugees fleeing wars of destabilization in the Middle East and Africa due to US-backed mercenary armies seeking to overthrow regimes.
As the United Nations General Assembly meets that Saturday in New York to discuss the post-2015 development agenda and their so-called "Sustainable Development Goals", massive displacement of peoples, violence, racism, and death continues! People's resistance and movement continues globally to undo these oppressive systems!
Tell the UN:
End Forced Migration! No to Neoliberalism!
End Labor Export Policies!
Stop US-backed wars of destabilization in Syria, the Middle East, and Africa!
Justice for the Aylan Kurdi and safe haven for all Syrian refugees!
Hi everyone,
I wish you all the best in the coming meeting and activities in New York. Please remember the plight of the West Papuan people in their struggle to address human rights abuse, land grabbing and their aspiration for self-determination from Indonesia.
Best regards and blessings,
Sirino Rakabi
National Coordinator
Ecumenical Centre for Research, Education & Advocacy (ECREA)
07 Thurston Street, GPO Box 15473 Suva. FIJI ISLANDS
Phone: (679) 330 7588 Fax: (679) 331 1248 Mobile: (679) 9925026
Email: fsp@ecrea.org.fj Website: www.ecrea.org.fj 
"A Compassionate, Just and Inclusive Society"
——————————————————————————
.
Latest Blog Post from Blue Ventures: Beyond Conservation
Helene H.,This is a different sort of email than we'd usually send to you, but the world is in a different sort of place to where it was just a few days ago.
Like millions of people around the world, the SumOfUs team have been deeply moved by the crisis unfolding around Europe and in the Middle East. And so we're asking you to help.
The images of a three year old Syrian refugee, his mother, and his five year old brother washed up on a Turkish beach have echoed around the world. They all died to escape violence and in the search for a better life.
Those images of Alan Kurdi and his brother Ghalib are deeply upsetting, but have reminded the world of the reality: human beings, including children, are literally dying to escape war and suffering.
Usually, we only campaign around abuses of corporate power, but we live in an interconnected world. The arms companies selling weapons to the Middle East and Africa, institutionalised racism that plays out in some of our largest media outlets, and the actions of many of our governments all play a part in this crisis.
Governments around the world are failing to act and so it's up to us as ordinary citizens and as human beings to step in. That's why we're encouraging you now to do what you can to help out.
Here are three ways you can act now:
Make a financial donation
Save the Children: distributing essential items such as nappies/diapers, hygiene kits and food
Médecins Sans Frontières (MSF) International: providing emergency health services and clean drinking water
Migrant Offshore Aid Station: dedicated to preventing migrant deaths at sea
International Rescue Committee: improving living conditions by setting up camps
The UN Refugee Agency (UNHCR): providing water, mosquito nets, tents, healthcare
Volunteer, donate, collect
Doctors of the World: providing care to vulnerable people, advocating for rights to health
White Helmets: volunteer recue workers who risk their lives to save families and children fleeing the violence
Avaaz.org: lobbying local councils, providing language support, housing refugees (UK)
Migrant Offshore Aid Station: dedicated to preventing loss of life at sea
Sawa for development and aid: working with Syrian refugees in Lebanon
An Amazon wish list has been set up for people to buy specific items such as shoes and sleeping bags to be delivered to Calais as part of the appeal #KentforCalais and #HelpCalais. The truck leaves on 17 September
Attend an event
European Day of Action for Refugees
UK – London – National Day of Action
Canada – several locations – Refugees welcome (Montreal, Quebec City, Ottawa, St Johns, Toronto, Victoria, Vancouver)
Australia – several locations – Light the Dark (Sydney, Melbourne, Adelaide)
This list isn't exhaustive — there are many more worthy organisations and events that can use support right now. Please be as generous as you can.
We've also placed all of this information on this webpage here, where you can link your family and friends.
Make no mistake — corporations operating for profit are complicit in this crisis, and we'll keep fighting them. But right now, these are some of the best ways you can show your support.
Thank you for all that you do,
The whole team at SumOfUs
SumOfUs is a worldwide movement of people like you, working together to hold corporations accountable for their actions and forge a new, sustainable path for our global economy. Please help keep SumOfUs strong by chipping in €3 .Have a great idea for a SumOfUs campaign? Start your own petition and the best ones could be emailed to the whole SumOfUs community.
This email was sent to worldview.mission@gmail.com. |
.
——————————————————————————
.
Will the next UN Secretary General be a Woman?
Will the next UN secretary
.
———————————————————————-
.
Global Policy Watch Briefing #8: Fit for Whose Purpose?
#8
27 July 2015
Fit for Whose Purpose?
By Barbara Adams and Gretchen Luchsinger
A critical issue repeatedly arising in the post-2015 negotiations relates to responsibility. There is shared responsibility, the preference of rich countries who would like to shift traditional official development assistance (ODA) and other "burdens†given the "rise†of some developing countries. There is common but differentiated responsibility, stressed by developing countries to link common commitment with the reality of varying capacities.
Debates also circle, directly or otherwise, around the role of the state, with some camps continuing to promote its central responsibility. Others call for more room for "stakeholders†to be responsible—notably, the private sector.
The post-2015 agenda must aim for transformation, given that the current course of development is so off track, from imbalanced consumption and production patterns, to gaping inequalities, to the surpassing of planetary boundaries. The intergovernmental negotiating process has recognized this need; drafts of the outcome document have referred to its unprecedented scope and significance. But will the rhetoric see action? How likely is that if some newly "responsible†actors—namely, the large private corporations and foundations from whom trillions of development dollars are expected to flow—are also among the primary drivers of unsustainable development?
Fit for whose purpose?
For a look at how the balance between public and private responsibility has shifted, and what this means in the real world in terms of adherence to international standards and norms, one needs to look no further than the United Nations itself. A new Global Policy Forum Report—Fit for Whose Purpose? Private funding and corporate influence in the United Nations—details how private corporations and corporate philanthropic organizations are increasingly paying to play there.
Why are corporate-led solutions to global problems seen as the way forward? How is it that measures poorly aligned with UN values receive the UN stamp of approval? 
In recent decades, the United Nations has been subject to two trends that may also be familiar to some governments. One is the tendency for government donors to earmark funds, leaving different entities scrambling to please donors instead of providing strategic guidance for a consistent, coherent set of core programmes. Many organizations have also ended up looking for new sources of funds, often with the private sector. The underlying thinking is that the public sector can benefit not only from greater private resources, but also from private "efficiency†and "effectiveness.†Not factored into this equation is how inefficient and ineffective large private actors have often been in sustaining public goods and upholding human rights.
What are some of the results of "outsourcing†the United Nations? Growing business influence in political discourse, the fragmentation of global governance, the weakening of representative democracy, unpredictable funding that undercuts UN mandates, and a lack of accountability, to name some of the most obvious. 
The UN system is meant to serve all the peoples of this world and the planet they inhabit. Total funding per year is around $40 billion, about half the budget of New York City, and less than a quarter of the budget of the European Union. A zero growth doctrine for the UN regular budget has been in place for over three decades—since the 1980s, as governments have bought into the theory that the public sector is somehow less capable, and backed away from adequately funding the multilateral system.
What's the system to do? Increasingly, the answer has been: welcome in big business and private philanthropies. Private funding for UN-related activities reached an unprecedented US $3.3 billion in 2013, constituting 14 percent of all voluntary contributions. The growing use of general trust funds—where contributions have jumped by 300 percent over the last decade—allows donor governments and private concerns to direct UN funding choices outside the "one country, one vote†democracy of UN policy processes.
UN gateways for business
Private business interests now have multiple options to pay and play at the UN. The one that has opened the door to many others is the UN Foundation—established as a non-profit organization under US law to receive a billion dollar gift from CNN founder Ted Turner. Since the foundation is not a UN organization, the United Nations set up the UN Fund for International Partnerships (UNFIP) as a trust fund to channel the money into UN activities. The relationship between the foundation and the fund is governed by an agreement initially made public, but not so for the most recent iteration.
In 1999, as the UN Foundation established itself, almost all of its annual expenses went towards grants, primarily through UNFIP. Today, only around half goes to grants, and less than 60 percent of grant funds go to UNFIP. Much of the rest backs activities outside the UN system—aligned with UN causes, if often carried out by large US NGOs. Deciding on the UN grants rests, in practice, with the foundation; UNFIP reviews the selections.
Over the last decade, the original Turner funds have remained stagnant, while contributions from other private and public donors have risen, notably from the Bill & Melinda Gates Foundation. Others include ExxonMobil, Goldman Sachs, Cemex, Bank of America and Shell, where a variety of questions might be raised around their links to issues ranging from environmental impacts to the stability of global and national financial systems—in other words, some of the major concerns at the heart of the post-2015 agenda. Where governments give funds, there are questions around why these need to travel through the UN Foundation instead of going directly into the UN system. For one recent UNFIP grant, an internal UN audit flagged concerns about the source of donations, noting the potential for reputational risks and a conflict in ethical values. 
The UN Foundation, despite now diminished contributions to UNFIP, enjoys a prominent role at the UN. It freely encourages closer ties with business, often through global "partnerships,†and to a large extent benefits from the UN name. Its representatives advise the UN Secretary-General. In its own words, it has evolved from a "traditional grantmaker to an actively involved problem solver…to solve the great challenges of the 21st century.†All of this is happening aside from the processes led by UN Member States that, from the beginning of the UN system, have aimed at being democratic, inclusive and responsive to the needs of all—not just a few.
Fragmentation and more fragmentation
Around 60 percent of UN funding overall goes to activities for development and humanitarian assistance—Member States have now made vocal calls for this system to be fit for achieving the post-2015 agenda. Yet core or unearmarked resources have plummeted from nearly half of all resources in 1997 to only a quarter today. Non-core or earmarked resources make up the balance, imposing significant administrative burdens and diluting programmatic focus. They introduce fragmentation, competition and overlap—in the face of ongoing UN Member State calls for more coordination.
One response has been to try to diversify funding sources—in part by turning to the private sector, often without fully acknowledging the reputational risks that may be involved, or the strong potential for further fragmentation, and the undercutting of the multilateral nature and value of UN development programmes. In 2012, the Global Fund to Fight AIDS, Tuberculosis and Malaria, created in the wake of donor dissatisfaction with UN agencies, was, ironically, the largest donor to UNDP—exceeding even the largest government contributor. It is financed in large part by the Gates Foundation, which is now also the second largest donor to the World Health Organization (WHO), behind only the United States.
UNESCO has attempted to market itself to private donors by promising "a strong image transfer by associating yourself with a reputable international brand†as well as "benefit(ting) from UNESCO's role of a neutral and multi-stakeholder broker†and "strengthen(ing) your brand loyalty.â€
The UN Capital Development Fund, faced with resource constraints almost from the time it opened its doors, is now the beneficiary of large multimillion dollar donations from the Gates Foundation as well as Visa, MasterCard and Citigroup. Why the sudden interest in a fund that spent years providing small amounts of microcredit and assisting with local development finance? Could it be the market possibilities from the estimated 2.7 billion people around the world who do not yet have access to formal financial services?
Non-core resources have skyrocketed, from under $10 million in 2006 to over $70 million in 2014. Much of this funding goes, for instance, to programmes promoting the use of electronic banking platforms.  
Whose health?
An ongoing budget crisis has threatened the stability of the WHO, long seen as the global health authority, even amid enormous global health concerns. Until 1998, half its budget came from assessed government contributions spent based on what the organization saw as the most compelling priorities. By 2014, assessed contributions comprised less than a quarter of the budget.
What has received the budgetary axe recently? Communicable diseases, and outbreak and crisis response, both the top health priorities particularly of the poorest countries. What's flush with extra cash? Non-communicable diseases, and preparedness, surveillance and response, both favoured by wealthier countries who have bigger problems with the former, and are interested in protecting themselves against disease outbreaks in the case of the latter. These shifts were on ready display for the Ebola crisis, where the WHO's weakened capacities, especially due to cuts that slashed staff expertise, diminished its response, in stark contrast to its widely lauded action on the SARS outbreak little more than a decade before.
Other concerns stem from the growing number of major pharmaceutical companies that have become significant donors to WHO, including Glaxo-Smith Kline, Hoffmann La Roche, Novartis, Bayer, Merck and Pfizer. In the swine-flu outbreak of 2009-2010, experts who advised that WHO declare it a pandemic had ties with drug companies that in turn used the occasion to establish new vaccine contracts with governments.
WHO Director General Margaret Chan, in reference to her now highly earmarked budget, says it is "driven by what I call donor interests.†These include, as noted earlier, the Gates Foundation, which is mainly interested in technical solutions with quick, measurable, visible outcomes. As for health systems—which in most countries remain publicly run—Bill Gates has reportedly said that he will never fund these because "it is a complete waste of money, (with) no evidence that it works.†Concerns have been repeatedly expressed by researchers that the large sums Gates sinks into what he thinks is worth funding stifle the research agenda and could divert attention in some health systems from underlying causes of diseases such as malnutrition.   
Chan notes that going against the business interests of powerful economic operators is one of the biggest challenges facing health promotion. Many industries do not hesitate to use well-documented tactics to fend off regulation and advance their interests. In her words, these comprise "front groups, lobbies, promises of self-regulation, lawsuits, and industry-funded research that confuses the evidence and keeps the public in doubt. Tactics also include gifts, grants, and contributions to worthy causes that cast these industries as respectable corporate citizens in the eyes of politicians and the public. They include arguments that place the responsibility for harm to health on individuals, and portray government actions as interference in personal liberties and free choice.â€
She continues, "This is formidable opposition. Market power readily translates into political power. Few governments prioritize health over big business. (…) This is not a failure of individual will-power. This is a failure of political will to take on big business.â€
Slicing and dicing development
Despite all the talk about "integrated†issues in the post-2015 agenda, there are already moves afoot to split up responsibilities and resources, most notably through the use of so-call vertical funds that focus on single issues—some commentators have gone so far as to propose having a fund for each goal. For example, the new Global Financing Facility to support the UN Every Woman Every Child initiative was launched at the Third International Conference on Financing for Development in July. Managed by the World Bank with the blessing of a few major government backers, it is expected to serve as a major vehicle for financing the proposed SDG on healthy lives.
Every Woman Every Child is one of a series of global multistakeholder partnerships involving public and private actors. These are seen as a practical step in a time of scare resources, pooling resources and skills, and allowing quick, focused action on a discrete set of targets. Their approach may appeal particularly to "partners†with little interest in making links and questioning systemic issues that collectively drive deficits across all elements of sustainable development.
For its part, Every Woman Every Child aims to save the lives of millions of women and children. How is it doing so far? In 2010, it identified a funding gap of $88 billion for reproductive, maternal, newborn and child health services in 49 countries. To date, it has met at most 19 percent of this gap, with, as is often the case, only a portion of committed resources becoming actual disbursements. But the number of commitment-makers has tripled, including a number of governments, foundations, large NGOs and other global partnerships, like the Global Fund to Fight AIDS, Tuberculosis and Malaria.
The initiative's most recent progress report trumpets "its success in mobilizing the private sector.†Merck has made commitments to expanding childhood asthma programmes and donate vaccines; Johnson & Johnson agreed to donate medicines and help expand training for health workers. In a series of "Business Impact Stories†published by Every Woman Every Child, Nestlé's Women's Empowerment Initiatives are oddly championed as "integrated in the company's shared value approach and result in increased penetration, footprint and additional volume for Nestlé; strong and emotional links with consumers…and enhanced trust with all stakeholders.†It is not immediately clear how exactly women's empowerment fits into this equation.
Other global partnerships include Sustainable Energy for All and Scaling Up Nutrition. The former has allowed a definition of renewable energy that includes hydropower and bio-fuels, despite negative environmental consequences from both. Its initial Global Action Agenda was developed by a High-Level Group where half the representatives were from the private sector, including top managers from Bank of America (a major financer of the coal industry), Accenture, Renault-Nissan, Siemens and Statoil. One civil society representative was invited to attend, from the Barefoot College in India. Similar patterns have persisted throughout the Advisory Board and other governance structures set up to manage SE4All, with the board now chaired by the UN Secretary-General and the President of the World Bank.
The initiative so far has come up with solutions to finance sustainable energy that rely on the same market mechanisms that tend to be associated with perpetuating inequalities and unsustainability—they propose turning to bond markets, public guarantees to mitigate private capital risks and insurance products, among others.
It has also mobilized a series of both financial and non-financial commitments from public and private actors, like the US Power Africa initiative. Among the biggest expected beneficiaries of the $7 billion scheme: General Electric. Companies that make commitments under SE4All are prominently featured on the initiative's website, but come with no effective mechanisms to monitor and review implementation.
Changing the discourse
For the UN system to respond adequately to today's critical challenges, Fit for Whose Purpose? stresses that public funding of it must increase. Funding must be high in quality, including through strict limits on earmarking. Norms, standards and guidelines must be set to govern all interactions of the United Nations with the corporate sector, and both the intergovernmental framework and UN institutional capacity for monitoring and overseeing partnerships must expand.
Perhaps most importantly, the surrounding discourse needs to fundamentally change, drawing a clear distinction between those who regulate and those who are regulated, and reclaiming the public space for the UN system and within it. And responsibilities need to be more than just generically "shared†—they must be well delineated and defined, grounded in norms that protect the collective public interest, and linked to varying capabilities.
Post-2015 aims for a transformative agenda. Is this to be sought in the "new business model†that has emerged, where the focus is, literally, on large corporate interests? Can the UN system ever be fit for purpose for "we the peoples†if private players, arriving with a mix of contradictory incentives, increasingly channel funds and steer agendas without democratic scrutiny?
In the post-2015 agenda, Member States face a turning point. Endorse or tacitly accept this model. Or reaffirm that their primary responsibilities are to speak and act according to the inherent rights of their citizens, and the planet they share. Only the latter choice has hopes of putting the world on track for transformation.
www.globalpolicywatch.org


Â

Follow Global Policy Watch on twitter
.
Pilot Auction Facility – First Auction Results
Dear colleagues,
Qualified bidders came from 17 different countries of origin and were also diverse in other ways: multinational firms, carbon aggregators, and several companies that own or are direct investors in methane reducing projects in developing countries.  These very positive results confirm the strong potential of the PAF's model as an efficient tool to deliver climate finance and to leverage private sector investment – and that the PAF should be replicated and scaled-up.
Climate and Carbon Finance Unit
The World Bank Group
1818 H Street, NW, Washington, DC 20433
W www.pilotauctionfacility.org
Fund Analyst
Carbon Finance Unit
.
———————————————————————
.
Bridges Trade BioRes, Vol. 9, No. 6 |
Trade and investment tools for a low carbon future
 VOLUME 9, ISSUE 6 – JULY 2015
 View this email in a web browser
Dear Climate Colleagues,
Please see below for the latest edition of Bridges Trade BioRes, a periodical focused on issues at the nexus of trade and the environment, published by ICTSD. This month's articles look at the challenge of moving to a sustainable energy mix in the context of a post-2015 development agenda. What role for trade and investment tools?
As always, we appreciate feedback, and hope to hear from you.
Cheers,
-Kimberley
 .
———————————————————————-
.
In Asia: Southern Thailand After the Bombs; Mongolia's Aerial Sensing Map-a-thon; The Quake and the Constitution in Nepal
TAKING NOTE
June 24, 2015
.
.
.
———————————————————————-
.
.
2015 Calls for Proposals under the CRRP and CAPaBLE Programmes Now Open


APN Secretariat, East Building, 4F, 1-5-2 Wakinohama Kaigan Dori, Chuo-ku, Kobe 651-0073, Japan
ASIA-PACIFIC NETWORK FOR GLOBAL CHANGE RESEARCH, Wednesday, 17 June 2015
APN is inviting applications from all member countries and approved countries under two separate programmes, the Collaborative Regional Research Programme for Global Change Research (CRRP) and the Capacity Development Programme (CAPaBLE), for funding starting mid 2016.
Activities of Interest to APN for Funding from 2016
Under CRRP:
Global change and sustainability collaborative research particularly via gaps, analysis, synthesis and assessment work.
Research that develops pathways and mechanisms to achieve sustainable development and develop adaptation strategies.
Place-based integrative research particularly from developing countries.
Collaborative research that contributes to the evolving global change arena, including IPCC, IPBES, post-2015 Sustainable Development Goals, ongoing and new global change and sustainability research programmes.
Under CAPaBLE:
Scientific capacity development in the context of the 5 thematic areas.
Awareness raisign and dissemination activities for policy- and decision-making communities, civil society and the public.
Science-policy interfacing in the context of the 5 thematic areas.
Capacity-building partnership activities that contribute to the capacity development components of the evolving global change arena, including IPCC, IPBES, post-2015 Sustainable Development goals, and ongoing and new global change and sustainability research programmes.
Submission Procedures
Full details about the call for proposals, online submission procedures and relevant links and downloads are available at: https://www.apn-gcr.org/call/2015/
Closing Date
The deadline for the submission of summary proposals is Sunday, 9 August 2015.
Upcoming Events
World Day to Combat Desertification and Drought
When: Wed Jun 17, 2015[AIT] Regional Forum on Climate Change (RFCC)
When: Wed Jul 1, 2015 to Fri Jul 3, 2015[OCF] Our Common Future Under Climate Change – International Scientific Conference
When: Tue Jul 7, 2015 to Fri Jul 10, 2015
Where: UNESCO, 7 Fontenoy Square, 75007 Paris, France
World Population Day
When: Sat Jul 11, 2015
International Day of the World's Indigenous Peoples
When: Sun Aug 9, 2015
[ARCP2014-13CMY-Sthiannopkao] Developing Scientific and Management Tools to Address Impacts of Changing Climate and Land Use Patterns on Water Quality in East Asia's River Basins
When: Tue Aug 11, 2015 to Wed Aug 12, 2015
Where: Lao-Japan Human Resource Center, National University of Laos, Vientiane, Lao PDR
Event Description: APN Project event Details: http://www.apn-gcr.org/resources/items/show/1894
International Day for the Preservation of the Ozone Layer
When: Wed Sep 16, 2015
We welcome your comments and suggestions! Please send them to info@apn-gcr.org
.
—————————————————————
.
TWN FTA Info: Rights Experts Voice Concerns Over BITs and FTAs
Title : TWN FTA Info: Rights Experts Voice Concerns Over BITs and FTAs
Date : 04 June 2015

Contents:
Dear friends and colleagues,
We are pleased to share with you the article below that was published in South-North Development Monitor (SUNS) #8034 dated 4 June 2015.
With best wishes,
Third World Network
131 Jalan Macalister
10400 Penang
Malaysia
Email: twnet@twnetwork.org
Websites: www.twn.my, www.biosafety-info.net
To subscribe to other TWN information lists go to: www.twnnews.net
Rights experts voice concerns over BITs and FTAs
Geneva, 3 Jun (Kanaga Raja) — A group of United Nations experts has voiced concerns over the potential detrimental impact that free trade and investment agreements such as the Trans-Pacific Partnership (TPP) and the Transatlantic Trade and Investment Partnership (TTIP) may have on the enjoyment of human rights.
In a statement issued Tuesday, the Independent Experts and Special Rapporteurs of the UN Human Rights Council stressed that ex ante and ex post human rights impact assessments should be conducted with regard to existing and proposed bilateral investment treaties (BITs) and free trade agreements (FTAs).
The experts further expressed concern about the secret nature of drawing up and negotiating many of these agreements and the potential adverse impact of these agreements on human rights.
The human rights experts include Mr Alfred de Zayas, Independent Expert on the promotion of a democratic and equitable international order; Ms Catalina Devandas Aguilar, Special Rapporteur on the rights of person with disabilities; Mr Dainus Puras, Special Rapporteur on the right of everyone to the enjoyment of the highest attainable standard of physical and mental health; Ms Farida Shaheed, Special Rapporteur in the field of cultural rights; Ms Gabriella Knaul, Special Rapporteur on the independence of judges and lawyers; and Ms Hilal Helver, Special Rapporteur on the right to food.
Also included in the group issuing the statement are Mr Juan Bohoslavsky, Independent Expert on the effects of foreign debts and other related international financial obligations of States on the full enjoyment of all human rights, particularly economic, social and cultural rights; Mr Leo Heller, Special Rapporteur on the human right to safe drinking water and sanitation; Ms Victoria Lucia Tauli-Corpuz, Special Rapporteur on the rights of indigenous peoples; and Ms Virginia Dandan, Independent Expert on human rights and international solidarity.
In their statement, the rights experts said: "While trade and investment agreements can create new economic opportunities, we draw attention to the potential detrimental impact these treaties and agreements may have on the enjoyment of human rights as enshrined in legally binding instruments, whether civil, cultural, economic, political or social."
Their concerns relate to the rights to life, food, water and sanitation, health, housing, education, science and culture, improved labour standards, an independent judiciary, a clean environment and the right not to be subjected to forced resettlement.
The statement said that as also underlined in the UN Guiding Principles on Business and Human Rights, States must ensure that trade and investment agreements do not constrain their ability to meet their human rights obligations (Guiding Principle 9).
"Observers are concerned that these treaties and agreements are likely to have a number of retrogressive effects on the protection and promotion of human rights, including by lowering the threshold of health protection, food safety, and labour standards, by catering to the business interests of pharmaceutical monopolies and extending intellectual property protection."
According to the rights experts, there is a legitimate concern that both bilateral and multilateral investment treaties might aggravate the problem of extreme poverty, jeopardize fair and efficient foreign debt renegotiation, and affect the rights of indigenous peoples, minorities, persons with disabilities, older persons, and other persons living in vulnerable situations.
"Undoubtedly, globalization and the many Bilateral Investment Treaties (BITs) and Free Trade Agreements (FTAs) can have positive but also negative impacts on the promotion of a democratic and equitable international order, which entails practical international solidarity," they said.
The UN experts further noted that investor-State dispute settlement (ISDS) chapters in BITs and FTAs are also increasingly problematic given the experience of decades-related arbitrations conducted before ISDS tribunals.
"The experience demonstrates that the regulatory function of many States and their ability to legislate in the public interest have been put at risk," the rights experts underlined.
The experts believe the problem has been aggravated by the "chilling effect" that intrusive ISDS awards have had, when States have been penalized for adopting regulations, for example, to protect the environment, food security, access to generic and essential medicines, and reduction of smoking, as required under the WHO Framework Convention on Tobacco Control, or raising the minimum wage.
"ISDS chapters are anomalous in that they provide protection for investors but not for States or for the population. They allow investors to sue States but not vice-versa," said the statement.
The adoption in 2014 of the United Nations Convention on Transparency in Treaty-based Investor-State Arbitration is an important step to address the problem of the typically confidential and non-participatory nature of investor-State agreements.
"Greater transparency should serve to remedy incoherence between current modes of investment with human rights considerations."
The experts invited States to revisit the treaties under negotiation and ensure that they foster and do not hinder human rights.
"If the treaties in question include a chapter on investor-State dispute settlement, the terms of reference of the arbitrators must be so drafted that interference in the domestic regulation of budgetary, fiscal, health and environmental and other public policies are not allowed."
Moreover, arbitration tribunals should allow public review and its awards must be appealable before the International Court of Justice or a yet-to-be-created International Investment Court working transparently and with accountability.
There must be a just balance between the protection afforded to investors and the States' responsibility to protect all persons under their jurisdiction, said the experts.
The experts recommended that all current negotiations of bilateral and multilateral trade and investment agreements should be conducted transparently with consultation and participation of all relevant stakeholders including labour unions, consumer unions, environmental protection groups and health professionals.
In addition, all draft treaty texts should be published so that Parliamentarians and civil society have sufficient time to review them and to weigh the pros and cons in a democratic manner.
"The Parties should detail how they will uphold their human rights obligations if they ratify the BITs and FTAs under negotiation."
Given the breadth and scope of the agreements currently under negotiation, robust safeguards must be embedded to ensure full protection and enjoyment of human rights, the experts said. +
 Copyright Third World Network – www.twnnews.net All Rights Reserved 

..
—————————————————————————
.
.
SouthNews: UNDP and UNAIDS support LDCs' request in WTO to extend TRIPS exemption for medicines
SOUTHNEWS
No. 92, 3 June 2015
SOUTHNEWS is a service of the South Centre to provide information and news on topical issues from a South perspective.
Visit the South Centre's website: www.southcentre.int.
UNDP and UNAIDS support LDCs' request in WTO to extend TRIPS exemption for medicines
The proposal was put forward by Bangladesh on behalf of the LDCs group and is now before the WTO TRIPS Council. It requests an extension of the period under which LDCs are exempt from applying protections for pharmaceutical related patents and clinical data. The current waiver is due to expire in January 2016."Millions of people rely on access to affordable, assured quality generic medicines," said Michel Sidibé, Executive Director of UNAIDS."WTO Members have before them a critical opportunity to help least-developed countries to reach health and sustainable development goals—failure to support them could put millions of lives at risk."
The classification of LDCs is contingent on a number of key humandevelopment indicators, including levels of poverty, literacy and infant mortality. Access to adequate healthcare, including affordable medicines, remains a key challenge in most LDCs affecting millions of lives. The flexible intellectual property arrangements currently available to LDCs are a crucial tool for improving health.
"While much progress has been made in scaling up access to HIV treatment, much more will be required in the post-2015 era to achieve the vision of a life of dignity for all, leaving no one behind," saidHelen Clark, UNDP Administrator.
The percentage of people living with HIV who are not receiving antiretroviral therapy has been reduced from 90% in 2006 to 63% in 2013. LDCs and developing countries have effectively used transition periods to scale up access to treatment for HIV and its co-infections by importing or manufacturing lower-cost generic medicines.
Access to medicines such as sofosbuvir used to treat chronic hepatitis C remains a grave challenge in LDCs because of high prices. Sofosbuvir can cost as much as US$ 84 000 for a 12-week course in developed country markets. Lower prices via generic licenses are being offered by the patent-holder in some developing countries, but would still place a considerable burden on health budgets. A company in Bangladesh, making use of its LDC status, has launched its own version for US$ 900 for the 12-week course. While this price is also out of reach of many patients in LDCs, with the possibility of other manufacturers emerging in LDCs there is potential for greater competition and further price reductions.
There is another transition period in place which UNDP and UNAIDS have previously backed, that exempts LDCs from implementing their WTO intellectual property obligations for all fields of technology but this period expires in 2021. The proposed transition period on pharmaceutical products, for as long as an LDC remains an LDC, is necessary on top of that general transition period, for the longer-term security it would provide for patients, manufacturers, donors and LDC governments alike.
In accordance with the recommendations of the Global Commission on HIV and the Law, UNDP and UNAIDS urge all WTO Members to support the LDC request for a transition period on pharmaceutical related patents and clinical data for as long as a country remains an LDC.
#####
UNAIDS
The Joint United Nations Programme on HIV/AIDS (UNAIDS) leads and inspires the world to achieve its shared vision of zero new HIV infections, zero discrimination and zero AIDS-related deaths. UNAIDS unites the efforts of 11 UN organizations—UNHCR, UNICEF, WFP, UNDP, UNFPA, UNODC, UN Women, ILO, UNESCO, WHO and the World Bank—and worksclosely with global and national partners towards ending the AIDS epidemic by 2030. Learn more at unaids.org and connect with us on Facebook and Twitter.
UNDP
UNDP partners with people at all levels of society to help build nations that can withstand crisis, and drive and sustain the kind of growth that improves the quality of life for everyone. On the ground in more than 170 countries and territories, we offer global perspective and local insight to help empower lives and build resilient nations.
Contact Information
UNAIDS Geneva | Sophie Barton-Knott | tel. +41 22 791 1697 | bartonknotts@unaids.org
UNDP | Sangita Khadka | tel. +1 917 530 8980 | sangita.khadka@undp.org
.
—————————————————————————
.
WRI & UNDP release guidance for countries to prepare climate commitments

Dear Colleague,
The World Resources Institute (WRI) and the United Nations Development Programme (UNDP) have just released Designing and Preparing Intended Nationally Determined Contributions (INDCs).
The new publication serves as a guide for countries to prepare and design climate commitments, also known as Intended Nationally Determined Contributions (INDCs). The guide walks practitioners through the choices in preparing and designing their INDCs in five general steps:
Identifying the benefits of an INDC
Organizing the national process to prepare a contribution
Identifying data and analysis to inform the INDC
Choosing options for designing the INDC
Communicating the INDC
The guide's section on adaptation outlines the options and technical guidelines which countries can consult if they choose to include an adaptation component in their INDC.
Download the guidance document here.
As the impacts of climate change mount, the urgency for collective action has never been greater.  Over the coming months, countries have the opportunity to put the world on a sustainable path by putting forth strong INDC commitments and demonstrating their support for an ambitious global climate agreement at COP21.
We hope that country representatives will find Designing and Preparing Intended Nationally Determined Contributions helpful as they make important decisions about what to include in their commitments.
Warm regards,
Kelly Levin
Senior Associate
World Resources Institute

10 G Street NE Suite 800,  Washington, DC 20002, USA ,  www.wri.org
.
.
———————————————————————–
.

Caros amigos, Portugal: Lieve vrienden
https://secure.avaaz.org/po/clean_up_football_loc/?bSPCVgb&v=59492
.
.
——————————————————————–
.
Daily Tck: High noon in June 2015, as G7 and UNFCCC meet
 http://tcktcktck.org/events/cop20/

A dispatch from the GCCA team on the UN climate change negotiations in Bonn, Germany, held from 1-11 June.
Is this email not displaying correctly?
View it in your browser.
.
———————————————————————————-
.
Programme: 26-27 May UN General Assembly interactive hearings on post-2015 agenda (will be web cast)
Pregnancy and Childbirth Still Kill Too Many Women in Latin America
Click here for the online version of this IPS newsletter
This page includes independent IPS news coverage supported by the Norwegian Ministry of Foreign Affairs , to put the issue of inequality higher up the news agenda during the run-up to the 2015 MDG deadline and the process to forge a new development consensus. This page includes independent IPS news coverage financed by the Finnish Ministry of Foreign Affairs.
Shop Tea, Donate to GFC, and Save Big!
View this message on our website.
.
—————————————————————————–
.
Making it easier for you to stay on top of humanitarian developments
Read the article on ReliefWeb:
http://reliefweb.int/blogpost/making-it-easier-you-stay-top-humanitarian-developments
.
—————————————————————–
.

Joel Rainey (Apr 28, 2015)
…what you didn't see is how God is already at work among the chaos.
[From the blog post: "It's Time to Love Baltimore!" by Joel Rainey-Reprinted with permission] Human beings are, at one and the same time, created in God's image and likeness, and separated from God because of their sin. And the more human beings you have located in the same place, the more obvious those two realities become. (Photo from Jesus Our Redeemer Church/via Facebook)
Living within the shadow of Baltimore Maryland for over a decade, I can recall many moments when that great city has reflected the very glory of God. But this morning, I am heartbroken, because as the rest of the world observes the riots that currently threaten the peace of this wonderful city, they are witnessing how truly depraved we can be.
Last night, Baltimore suffered from a significant and self-inflicted wound. In a scene that defines the perfect storm created by racist history, corruption, lawlessness, distrust, and violence, our city revealed itself as being under demonic influence.
That's what you watched on CNN last night. But what you didn't see is how God is already at work among the chaos. What happened on the Cross is itself testimony to the fact that God is often most highly glorified in the midst of chaos, confusion, deep depravity, and anger. And underneath the surface of the coverage national media are giving to this city, He is doing it again!
-Last night, rival gang members who committed to join each other to hunt down and kill white police officers agreed to meet with Baltimore area pastors, who spoke to them of a peaceful, orderly approach to justice informed by a Gospel message that can bring peace and order to their souls. (Photo via Themelios)
-This morning, Pastor Tally Wilgis and the wonderful people of Captivate Church are feeding kids. In an area of the city where 84% of the children are on a free or reduced lunch program, when school is cancelled, they don't eat. So the body of Christ is feeding more than 100 of them.
-Pastor Brad O'Brien and the folks at Jesus our Redeemer are currently coordinating help and aid to the hundreds of police officers, firefighters, and National Guard personnel that will be setting our city back in order.
-Pastors Mike Crawford, Joel Kurz, Dan Hyun, and many others opened their church facilities so that God's people could pray, frightened citizens could find refuge, and the church could begin forming a response to serve this city that Jesus died to save.
These are just a few things that took place last night. God was, and continues to be, at work in mighty ways. History tells us that moments of spiritual awakening are often preceded by societal chaos. Our network of churches–many of which are found within Baltimore's city limits–believe with all our hearts that this is God's desire. And we know this because in the midst of bloodshed, we are reminded through the cross that Jesus Himself was the first to bleed for this city. (Photo from Jesus Our Redeemer Church/via Facebook)
So as strife and unrest continue to threaten Baltimore, our churches are running toward that need, and taking with them the greatest story of reconciliation in all of human history!
Want to help us? Please point everyone in your church here. Every dollar donated will be channeled directly to Baltimore area churches for the exclusive purpose of helping them serve the city, and bring reconciliation through the Gospel of Jesus Christ.
My friend and colleague Mike Crawford said it best last night. "Satan wants our city, and he can't have it!"
As other opportunities for service in Baltimore continue to develop, you can contribute right now to help these men and their churches bring true peace.
It is time to love Baltimore!
Aimee Herd (Apr 28, 2015)
"They're not gaining the sympathy of the American people with these types of actions… If anything, they're turning the people away from them."
(California)—President of the "Brotherhood Organization of a New Destiny" (BOND), leader of BOND Leadership academy for youth, and a California Pastor—Jesse Lee Peterson commented on the violent rioting that broke out Monday.
Peaceful protests had prevailed before and during the funeral for Freddie Gray, a 25-year-old who died earlier this month following his arrest. Then after the funeral, an angry mob began hurling rocks and cinder blocks at police, and full-blown rioting, destruction and looting took over.
Over a dozen police officers were reportedly injured, some severely, and the National Guard was called in as Gov. Larry Hogan declared a state of emergency, according to the Christian News report.
Pastor Peterson told Christian News,"These people are out there protesting what they call violence with violence," Peterson lamented. "That's not the way to solve a problem."
"They're not gaining the sympathy of the American people with these types of actions—by burning and looting and hurting police officers and throwing rocks at cops," he continued. "If anything, they're turning the people away from them."
Peterson put his finger on where the true anger began: "The anger that you see in black men… it started in the home first," he explained. "They're angry that their fathers are not there for them—because the father is the spiritual head of his wife and children. The father is the love of the family, and when that's gone, it creates anger."
Read more here.
Aimee Herd (Apr 28, 2015)
"I wish I had more parents that took charge of their kids out there tonight." -Anthony Watts, Baltimore Police Commissioner


Little is known about the Baltimore woman who in at least one media report, was being called "Mom of the Year," but no doubt information will follow in the days to come. (Photo via WMAR)
The reason for her accolade?
Apparently as rioting ensued following Monday's funeral for Freddie Gray, one mother must have spotted her son (as only a mom can) wearing a black ski mask and hood, likely planning on joining the rioters.
This mom responded in passion and tough-love (albeit with expletives too), disciplining her son right there on the street, for all on the scene to see—and now the world, thanks to TV.
Journalist Charles V. Payne caught the action on video, and sent it on to social media with the comment: "Mom of the year in Baltimore… my mother would have did same thing."
In the short video, this mom is seen smacking her son while she attempts to pull his hood and mask down, yelling at him to take it off. She seems to prevail as she herds her son in the direction of a parking lot, and possibly her car to take him home.
Even the Baltimore Police Commissioner, Anthony Watts commented on the now viral video saying, "If you saw on one scene, you had one mother who grabbed her child who had a hood on his head and she started smacking him on the head because she was so embarrassed. I wish I had more parents that took charge of their kids out there tonight."
Maybe she wasn't the most eloquent of disciplinarians, but she definitely seemed to be the epitome of a mom that cares enough to do what was necessary to get her son out of harm's way, and to stop him from joining in on the senseless destruction.
You never know, with the rioting that escalated afterwards, she may have even saved his life.
I hope he'll look back on this one day and say, "Yeah, my mom loved me enough to do that."
News Staff (Apr 28, 2015)
International disaster response ministries, like Samaritan's Purse, are seeing incredible destruction, death and need following Nepal's deadly earthquake. Currently, countless are homeless, living in the elements without food or a cover for their heads.
(Nepal)—[CBN News] Eight million people have been impacted by Saturday's deadly earthquake in Nepal. The United Nations reports the death toll has reached 4,400.(Screenshot via CBN News)
Across central Nepal, hundreds of thousands of people are living in the open without clean water and sanitation.  Emergency officials say more than 1.4 million people are in need of food in the country.
American photographer Dean Tatooles was among airline passengers forced to evacuate a plane in the Nepal's capital as the earthquake struck.
"It was the type of screaming and shrills that equate to like a horror movie really. There was panic; there was pandemonium," he recalled.
Meanwhile, CBN News has received new information from American missionary Deborah Strong regarding the devastating aftermath of the Nepal earthquake.
Strong, who is in on the ground in Kathmandu, hails from New Life Church in Virginia Beach, Virginia.
"For the nation… please pray the Church of Nepal rises big during all this," she writes. "The needs are staggering, with homes destroyed, families injured and without homes, food, water, etc." (Screenshot via CBN News)
"The major need right now, as in any disaster, is water to drink, food, tents, tarps, blankets," she continued. "Many have written asking what they can do to help. The biggest need right now is for money to buy all the above."
She goes on to write, "It is an ideal moment in time to share Jesus' love and truth."
The death toll is expected to rise as rescue workers make their way to remote communities.
Mark Ellis (Apr 28, 2015)
"Ten minutes earlier and everyone would still have been inside."
After the devastating 7.8 magnitude earthquake struck near Kathmandu, Nepal, police reported more than 4,000 confirmed dead, 7,000 injured and tens of thousands homeless. Authorities say the numbers may rise dramatically as rescuers make their way to remote villages in the Himalayas. (Photo via Samaritan's Purse)
The earthquake collapsed centuries-old temples and triggered avalanches on Mt. Everest and the surrounding villages at the base of the mountain. It was the worst earthquake to hit the impoverished South Asian nation in more than 80 years.
One leader of a Tibetan fellowship in Kathmandu called it "a miracle" that the deadly earthquake struck just before noon, as worshippers were exiting the church building, according to a report by Christian Aid Mission.
The church typically meets for two hours on Saturday morning and thankfully, no one was injured or killed. "Ten minutes earlier and everyone would still have been inside," said Christian Aid's South Asia Director, herself a native of Nepal. "There would have certainly been many injuries, if not deaths."
At a second church associated with Christian Aid Mission, a Nepalese ministry leader was guest-speaking when the room began to rock. "All of a sudden it hit us, and I was on something like a roller coaster," Gopal jee said. "The two pastors were just swaying from one side to the other, and we prayed that everything would be OK at the end of the day."
The quake ended the worship service for about 70 people. They all survived, but the ministry leader and thousands of others are living in tents out of fear of more aftershocks, as he and his team send teams to help those who have lost everything.
Christian Aid Mission has been able to contact the leaders of two out of the 12 indigenous ministries they help in Nepal. A leader in another city reported no injuries among their people, while the other leaders could not be reached because phone lines are down and cell service is not working in those regions. Their status remains unknown at this time.
Fallen boulders the size of cars have made some roads impassable, but because the indigenous ministry teams are familiar with the landscape, they know how to walk to affected villages to provide aid. The needs are overwhelming, however, and they say they need funds for food, water, tents and medicines. (Photo via Samaritan's Purse)
A Samaritan's Purse disaster response team member who arrived in Kathmandu, Nepal, in the early morning hours on Sunday saw incredible destruction, death, and need in the aftermath of the devastating earthquake.
"There's a lot of hurting people here," said Patrick Seger, the team leader for Samaritan's Purse. "I saw a number of needs out there, a number of dead people, a lot of structures had fallen. A lot of people lost their homes and lost their incomes. They're trying to figure out what they're going to do."
Samaritan's Purse is rushing disaster response experts and an initial airlift of 60 tons of relief supplies to Nepal.
Click here to read more.
News Staff (Apr 28, 2015)
For the sixth time, the Supreme Court has taken steps to protect religious objectors from the contraception mandate.
(Washington, DC)—The Supreme Court has defended religious freedom once again, striking another blow against Obamacare's contraception mandate.
On Monday, the justices ordered the U.S. Court of Appeals for the Sixth Circuit to reconsider a ruling that denied a group of Catholic ministries in Michigan the freedom to follow their faith.
The Michigan Catholic Conference and other Catholic ministries took their request to the Supreme Court after a surprising lower court decision that would have allowed large IRS fines against the ministries.
Based on their religious beliefs, these ministries cannot provide contraceptives and abortion-inducing drugs in their employee health plans.
The federal government has relied heavily on the lower court's decision in other courts around the country, arguing that it should be able to impose similar burdens on religious ministries like the Little Sisters of the Poor, a convent for nuns.
But now, for the sixth time, the Supreme Court has taken steps to protect religious objectors from the contraception mandate.
"The government keeps making the same bad arguments and the Supreme Court keeps rejecting them—every single time. This is because the government can obviously come up with ways to distribute contraceptives without the forced involvement of Catholic ministries," Mark Rienzi, senior counsel for the Becket Fund for Religious Liberty, said.
Over 750 plaintiffs in the other nonprofit cases have been granted protection from the unconstitutional mandate, which forces religious ministries to either violate their faith or pay massive IRS penalties.
"As with the Supreme Court's decisions in Little Sisters of the Poor and Hobby Lobby, this is a strong signal that the Supreme Court will ultimately reject the government's narrow view of religious liberty. And it makes it less likely that lower courts will accept arguments the Supreme Court has rejected over and over and over again," Rienzi said.
The Supreme Court has previously granted relief to the following religious objectors to the mandate: Little Sisters of the Poor (December 2013 and January 2014); Hobby Lobby (June 2014); Wheaton College (July 2014); University of Notre Dame (March 2015); Archbishop Zubik and the Diocese of Pittsburgh (April 2015).
Leah Marieann Klett (Apr 28, 2015)
The Mexican actor made a promise to God that he would never use his talents for something that would "offend" his "faith, family, or Latino culture.
Actor and "Little Boy" producer Eduardo Verastegui has encouraged young people entering the entertainment business that it isn't necessary to compromise one's faith in order to be successful. (Photo via Gospel Herald)
Speaking to The Blaze, the 40 year old life-long Catholic said that when working in Hollywood, Christian actors should focus on relevant projects that don't lead them to sacrifice their morality.
"Use your creativity to find new opportunities that both align with your beliefs and inspire those around you," he said.
Verastegui revealed that when his acting career first took off, he found himself acting in a way which he knew violated Biblical principles.
"Whether I like it not," those movies, TV shows and music videos "affected how people think, how they behave," Verastegui explained in an earlier interview with the Christian Post.
After realizing this, the Mexican actor made a promise to God that he would never again use his talents for something that would "offend" his "faith, family, or Latino culture."
Read more here.
.
—————————————————————
.
Land Seizures Speeding Up, Leaving Africans Homeless and Landless
http://www.ipsnews.net/newsletters/sent/ipsnews-gn-1504091102.html
.
—————————————————————
.
#NoLandNoLife Philippines: Land grabbing through contract farming
Feature Story
20 March 2015
#NoLandNoLife
Philippines: Land grabbing through contract farming
PAN Asia Pacific (PANAP) and the Asian Peasant Coalition (APC) are declaring the 29th of March as the "Day of the Landless†. Coordinated activities are being organized by different groups to mark the said date, which is part of the launching of the regional campaign "No Land, No Life!†that PANAP, APC and their partners are spearheading. 29 March is the founding date of the APC. (Know more about the "No Land, No Life!" campaign here)
Among the groups leading the initiative is the Peasant Movement of the Philippines (KMP), which has been waging a struggle for genuine land reform in the country and address peasant issues as detailed in the following account. *KMP members protest vs. land grabbing.
Photo from http://farmlandgrab.org/uploads/images/photos/5174/original_KMP-protest.png?1373385054 
A farmer's story
Agapito Ijalas is a 57 years old man who grew up in Pantaron village, Sto. Tomas, Davao Del Norte in Southern Philippines. Ijalas started working in the farm at the age of nine to help his father to plant rice and corn and were tenants under the Royo and Francisco families. From 1980s until 1994, Ijalas was planting rice and corn on more than one hectare of land until his landlord entered into a contract-growing arrangement and the farm was converted into a banana plantation.
Today, Ijalas earns a living by peeling rejected bananas used for feeds and sells these at Php4 (USD .09) per kilo to packing plants where harvests are processed for packing. The buyer that has rejected the bananas gets to set the selling price. Ijalas earns only Php 500 (USD 11) per week during peak season, but during rainy season, he earns nothing.
Ijalas' situation is a reflection of the condition of the rural people in Pantaron village. The conversion of their rice, corn and coconut farms into banana plantation rendered them helpless in providing the basic needs of their families. The contract-growing program has intensified the feudal exploitation of the farmers and farm workers. Today, majority of the people in Pantaron village are working as agricultural workers in banana plantations.
How Yoshida Farms and NEH-Philippines came to Pantaron village
In 1992, the owners of 50 hectares of land in Pantaron, agreed to sell 48 hectares of land to Yoshida Farms and Trading Corporation (Yoshida Farms).  During its early operations, Yoshida Farms planted taro (Colocasia esculenta) from Japan, which is used for cakes and chocolates. Later, Yoshida Farms planted taro and palay alternately every year until 2005 when the corporation started planting Latondan, a variety of banana. In 2006, it started planting Cavendish banana on 10 hectares as a pilot area. Later, Yoshida Farms planted it on all 48 hectares of land.
Meanwhile, the NEH-Philippines financed the GAPADARO (Galapin/ Parami/ Dano/ Romero) Banana Growers Multipurpose Cooperative to expand in Pantaron village in 2005. NEH also expanded as a buyer. In early 2007, GAPADARO ceased operations in Pantaron due to farm management problems. NEH worked with Gapadaro in recovering the farm and in June 2009 GAPADARO farm management was turned over to NEH at Packing House 84 (PH 84) in Pantaron.  The Yoshida Farms, meanwhile, was also convinced to enter into arrangements with NEH.
Land grabbing through contract-growing
In contract growing, the corporation dictates the whole production process—from what, where, when and how to plant to harvesting, packing and delivery. The growers shell out the cost of production while the corporation buys the produce at its stipulated price.
Before, farmers were deeply indebted to landlord-traders. Every planting season, a farmer would borrow from traders for production expenses, and the loan inclusive of 25% interest rate would be paid after four months or during harvest.
When NEH entered the village, middlemen promised the farmers that NEH would pay for their debts with the rice traders and that the farmers could pay NEH back in installments. Middlemen also promised the farmers hefty profits if they would get into banana growership arrangements with NEH.
Feudal exploitation continues
The farmers were surprised to learn after the first time they harvested bananas that aside from the debts that NEH paid for, the company also deducted items such as stalk disposal, farm maintenance, and 'rehabilitation'. Principal payment plus an 'old loan' and NEH's applied interest are also dubious deductions from their earnings.
Yoshida Farms is implementing a one-peso higher minimum wage from the minimum wage in Davao as prescribed by the Department of Labor and Employment (DOLE), amounting to Php 292 (USD 7) per day for a regular worker. A regular worker works six days per week and receives his or her salary every 15th or 30th of the month.
Workers of Yoshida Farms said that mandated benefits as well as income taxes are deducted from their salary twice a month but the management cannot show proof of its remittances. Worse, women hired as packing crew only work for four days per week with a minimum daily wage of Php292 (USD 7). Still, there are cases where agricultural workers are receiving below minimum daily wage amounting to Php170 (USD 4) without benefits and are casuals.
Majority of the people in Pantaron village depend on land and agriculture, but the entry of Yoshida Farms, NEH-Philippines and other local and foreign corporations has facilitated corporate control of the resources of the village and turned the farmers into low-paid agricultural workers.
Health hazards
Four agricultural workers at Yoshida Farms, ages between 22 and 27 years old, said that they apply pesticides on bananas without any protective gear. Aerial spraying is being conducted once a week.
Since the Yoshida Farms and NEH came to Pantaron, the residents complained of the quality of water. Before, the people got their drinking water from a water pump and each sub-village had one water pump. When the banana plantation was established, the residents observed that the water had a different taste and they could no longer drink it. They believe that this was due to aerial spraying of pesticides.
Aerial spraying is known to cause severe diseases targeting the respiratory, reproductive and nervous system. Asthma, thyroid cancer, goiter, ulcerated and non-healing skin lesions, and delayed mental development in children are common effect of pesticide poisoning.
Waging the struggle
The agricultural workers are fighting for their rights and have formed the Yoshida Farms Labor Union (YFLU) in June 2011. The YFLU had a Collective Bargaining Agreement (CBA) in November 2011, but it was violated. In January 2013, the management implemented the CBA.
In a meeting between the YFLU and the management on February 26, 2013, the latter declared that it was stopping its operation, citing the low dollar-exchange rate and the debt of workers to NEH-Philippines amounting to Php1.3 million (USD 29,348). NEH-Philippines will take over the operation, and has offered a separation pay where for every three years of service, workers will be paid a measly Php3,504 (USD 79). The union refused the offer and accused the management of union busting.
They held a series of negotiations with the management but to no avail. This has resulted to a strike on 8 March 2013. The union filed charges of union busting and claimed that if NEH would take over the farm, the workers will be absorbed as contractual workers and would be paid a daily minimum wage of only Php180 (USD 4). As of this writing, the strike is ongoing.
The entry of foreign investments which facilitate agribusiness land deals are widely supported by the Philippine government through the neo-liberal policies, making it equally responsible for land grabbing by Yoshida Farms and NEH-Philippines, which is done through 'contract growing' and 'leasehold schemes'. This situation has further aggravated landlessness, food insecurity, poverty, and loss of livelihood especially in the rural areas.
The farmers and agricultural workers have demonstrated the necessity of organizing themselves and educating all the people to wage the struggle for genuine agrarian reform. The continuing foreign control of farmers' lands in Pantaron village highlights this political necessity and the urgency of genuine land re-distribution and re-orienting production planning for the full benefit of the local community and society. #
* This article was researched and originally written by KMP for the book "Building Community Resistance against Land Grabbing: Documentation of Cases in Selected Communities in Indonesia, Sri Lanka, Pakistan, Malaysia and the Philippines†which PANAP published in 2013.
PAN Asia Pacific
P.O. Box 1170, 10850 Penang
Malaysia
Tel: +604-6570271 or +604-6560381 | Fax: +604-6583960
E-mail: panap@panap.net
Website: www.panap.net
Like us on: www.facebook.com/panasiapacific
Follow us on: www.twitter.com/panasiapacific
———————————————————————————–
.
 BREAKING NEWS: UN approved hydroelectric Barro Blanco dam suspended over community rights violations
Dear all,
Following on from  a historic day on Sunday to support human rights                  language in the climate treaty, another land mark   decision was taken yesterday: the suspension of a   heavily contested CDM project. The project was  suspended yesterday by Panama's environmental agency   because of several reasons, including the violation of    community rights. This is the first CDM project   officially suspended .. on behalf of the many  organisations that have been working on this project  from various angels, this is a special day!!
Below a short news   update on this:
Cheers,
Eva
CDM Watch
BREAKING NEWS: UN approved   hydroelectric Barro Blanco dam suspended over  community rights violations
Following   community protests by the indigenous Ngobe                      communities, Panama's environment agency ANAM   supended the Barro Blanco hydroelectric yesterday.    The decision was taken because of breaches of the    national environmental impact assessment                      requirements, including shortcomings in the    agreement with the locally affected indigenous   communities. 
The suspension is   celebrated by environmental groups around the world    after years of efforts to support the indigenous    population in the Ngobe commarca that have faced   oppression and violations of their rights. Without the   suspension they would have ultimately been displaced    by the flooding of Barro blanco hydro reservoir.
The decision to                  suspend the project comes timely as countries are                  discussing a future climate treaty in Geneva,                  Switzerland. A key proposal made was to ensure that   measures to combat climate change need to respect,                  protect, promote, and fulfil human rights for all.   However, UN mechanisms, such as the Clean Development   Mechanism do neither provide incentives for project                  developers to ensure a sustainable implementation, nor  offer any recourse mechanism for affected local   communities in case of adverse impacts. The suspension  of the Barro Blanco project is a landmark decision   that adds to the pressure of governments around the   world to establish procedures, such as grievance    mechanisms, that protect those most affected by   climate change.
Other reasons for    the suspension of Barro Blano listed by ANAM include                  deficiencies in the negotiation processes, absence of    an archaeological management plan approved to protect  the petroglyphs and other archaeological findings   detected, repeated failures to manage sedimentation    and erosion, poor management of solid and hazardous   waste and logging without permission.
Despite grave   concerns about the violation of local community   rights, the project was approved under the UN's Clean     Development Mechanism in 2011, a mechanism designed to   reduce emissions while contributing to sustainable     development.
Eyes are now on     the reactions by the banks involved in financing the  Barro Blanco project. These include the German   development bank DEG and the Dutch development bank FMO,    where a complaint was filed by the M-10 movement   representing the indigenous communities.
Eva Filzmoser Director
Carbon Market Watch
Nature Code – Centre of Development &     Environment
Rue d'Albanie 117, B-1060 Brussels,    Belgium
Tel: +32 2 335 3661/    Mobile: +32 499 21 20   81
Email: eva.filzmoser@carbonmarketwatch.org
Web: www.carbonmarketwatch.org
———————————————————————————–
.
APC hails peasants' victory in their struggle: Panama, people, to get back their lands
Zenaida Soriano, APC (Philippines) Mobile number: +639214571904
 APC hails peasants victory [with pix]
———————————————————————————–
Ajudem a salvar o meu marido
Caros membros da Avaaz,
Com as mãos e os pés algemados, rosto contorcido de dor, para que todos pudessem ver. É insuportável pensar que esta foi a forma como eles açoitaram meu marido publicamente mais de 50 vezes. Agora fiquei sabendo que ele pode ser executado – mas vocês podem me ajudar a salvá-lo! Meu nome é Ensaf Haidar e Raif é meu marido. No ano passado, ele foi condenado a dez anos de prisão e 1.000 chicotadas por "insultar o Islã". Seu crime: manifestar opinião em um blog. Raif é um homem de paz e um pai amoroso. Eu e nossos três filhos sentimos saudades e tememos por sua vida. A Alemanha pode nos ajudar a libertá-lo: dentro de 48 horas, Sigmar Gabriel, ministro da Economia do país, viajará à Arábia Saudita. Se ele usar sua influência para tomar uma posição em favor de Raif, pode estimular os líderes sauditas a reconsiderarem a pena. Eu já pedi ajuda pessoalmente ao ministro Sigmar Gabriel. Porém, minha voz sozinha não é tão forte e é por isso que peço que vocês apoiem meu apelo, para que possamos vê-lo em liberdade, por meio de uma petição global pedindo que Raif seja solto. Juntem-se a mim agora e compartilhem a petição com todos seus conhecidos: https://secure.avaaz.org/po/free_raif_badawi_loc/?bSPCVgb&v=54851 Há alguns anos, meu marido abriu um blog chamado "Free Saudi Liberals" (Sauditas Liberais e Livres). Raif queria escrever sobre política e religião, e abordar questões sociais e políticas. Mas ele foi acusado pelo sistema judiciário da Arábia Saudita de insultar o Islã – um acusação que acarreta punições severas. E a sentença de Raif não afeta apenas a ele: seu açoitamento público envia um sinal de advertência para qualquer um que queira expressar opiniões semelhantes. Raif e eu nos conhecemos há 15 anos. Nos casamos dois anos mais tarde e logo depois eu já estava grávida de nosso primeiro filho. Quando meu marido começou a ter problemas com as autoridades, em 2008, pediu que nós fugíssemos do país: viajamos do Egito ao Líbano e chegamos finalmente ao Canadá, onde meus filhos e eu fomos concedidos asilo. Mas não podemos apenas sentar aqui e esperar: queremos Raif de volta! Muitas pessoas em meu país querem uma reforma e a atenção internacional sobre o caso de Raif está aumentando. O ministro Sigmar Gabriel já disse que vai abordar direitos humanos durante sua visita. Adicione o seu nome ao meu pedido: nossas vozes juntas agora podem ajudar a libertar o meu marido. https://secure.avaaz.org/po/free_raif_badawi_loc/?bSPCVgb&v=54851

A Avaaz é uma rede de campanhas global de 41 milhões de pessoas que se mobiliza para garantir que os valores e visões da sociedade civil global influenciem questões políticas nacionais e internacionais. ("Avaaz" significa "voz" e "canção" em várias línguas). Membros da Avaaz vivem em todos os países do planeta e a nossa equipe está espalhada em 18 países de 6 continentes, operando em 17 línguas. Saiba mais sobre as nossas campanhas aqui, nos siga no Facebook ou Twitter. Você está recebendo essa mensagem porque assinou a campanha "" no dia 2014-02-14 usando o seguinte endereço de email: worldview.mission@gmail.com. Para garantir que as mensagens da Avaaz cheguem à sua caixa de entrada, por favor adicione avaaz@avaaz.org à sua lista de contatos. Para mudar o seu endereço de email, opções de idioma ou outras informações pessoais, entre em contato conosco, ou clique aqui para descadastrar-se. Para entrar em contato com a Avaaz, não responda este email, escreva para nós no link www.avaaz.org/po/contact.
———————————————————————————–
.
—————————————————————————————————————————————–
——————————————————————————————————————————————-
——————————————————————————————————————————————–
Dear Board and Friends,
Please see the attached articles.  Your comments are always welcome.
Best Regards,
Roma
–
NGO Sustainability has our 501 (c) 3 tax exempt status.
You can now follow us on Twitter and like our page on Facebook.
Twitter: @ngosusinc
———————————————————————————————————————————————
——————————————————————————————————————————————–
Teresa Neumann (Dec 2, 2014)
Thanks to pro-life laws, educational efforts, pregnancy centers and the actions of pro-life groups that have resulted in closing down abortion clinics.
(Washington, DC)—In the most recent national abortion report issued by the Centers for Disease Control (CDC) in November, figures show that the abortion rate in America has declined to an historic low. (Photo: MEN Syndication/via Life News) "Large decreases in the total number, rate, and ratio of reported abortions from 2010 to 2011, in combination with decreases that occurred during 2008-2010, resulted in historic lows for all three measures of abortion," the report noted. As reported in Life News, the report indicates that at its high decades ago, "approximately 1 in 3 pregnancies ended in abortion—resulting in brochures, banners and billboards proclaiming that fact and greying out every third baby displayed in pictures of newborn children. Thanks to pro-life laws, educational efforts, pregnancy centers and the actions of pro-life groups that have resulted in closing down abortion clinics, now just 18 percent of pregnancies in the United States end in abortion." The Life News report also revealed that the CDC report showed 10 women died in 2011 as a result of legal abortions "which are not safer for women simply because they are legal."
We encourage you to forward and share these e-mail messages with all of your friends and family. We need and appreciate your help to spread the word about BCN! Thi is the copyrighted proper
www.breakingchristiannews.com./  http://www.breakingchristiannews.com/index.phpBreaking Christian News 2005-2008. All Rights Reserved.
Disclaimer: Articles and links, as well as the source articles linked to; do not necessarily reflect the opinion of Breaking Christian News.
http://www.breakingchristiannews.com/subscription/subscribe.html
Victory for Faith-Based Car Dealership in Abortion Pill Mandate Case
http://www.breakingchristiannews.com/articles/display_art.html?ID=15115
————————————————————————————————— APC secretariat <apcsecretariat@asianpeasant.org> Sat, 13 Dec 2014 , apc_members <apc_members@asianpeasant.org>

13 December 2014 Media Release APC  condemns the massacre in West Papua  Jakarta, Indonesia— The Asian Peasants Coalition (APC) strongly condemns the                massacre on  the eve of the commemoration of   the  International Human Rights Day in West Papua. Seven senor high school students were  brutally massacred by the Indonesian military and police in Enarotali,  Paniai district of West  Papua on 9th   December. The Indonesian military and police mercilessly  opened fire upon a  crowd of people, mostly youths and children who were demonstrating against the   torture of another 12 year old boy by Indonesian  soldiers. Human rights violation is happening elsewhere in Asia against  the  peasants struggling for land. This systemic  violation of human rights must be stopped. "The massacre is another way of the government to silence the Papuan people protesting against the mega-project Merauke  Integrated Food and Energy Estate (MIFEE) covering 1.2   million hectares. Aside from MIFEE, the Indonesia government is also protecting big  mining company like the Freeport: Gold Mining which has been  operating in Papua for decades. Impunity reigns in many rural communities that have been  heavily militarized to protect their investments", stated Rahmat Ajiguna, APC deputy secretary general. "According to the Kilusang Magbubukid ng Pilipinas (KMP), Filipino farmers asserting for genuine land reform and social change are often subjected to human rights violations and abuse by the Philippine government and state forces. Under President Benigno Simeon Aquino III, more than a Thousand activists and leaders of  progressive people's organizations have been killed  while hundreds remain incarcinerated and languishing in jails due to fabricated cases", added Rahmat,  also the secretary general of the Aliansi Gerakan Reforma Agraria (AGRA) based in Indonesia. We  hold liable the Jokowi administration for  the killings in West Papua. We demand for the punishment of the local police officer  of Paniai District, the head of the regional Police (KAPOLDA) of West Papua and  the head of national police of Indonesia (KAPOLRI). We also call on the Indonesian government to stop the violence against the                  peasants in Takalar, South Sulawesi and other similar violence in other parts of Indonesia. APC Secretariat   2nd Floor, 217-B Alley 1, Road 7  Project 6, Quezon City, Philippines 1100  Phone: +632-3793083  E-mail: apcsecretariat@asianpeasant.org  Skype: apc.secretariat   Web: www.asianpeasant.org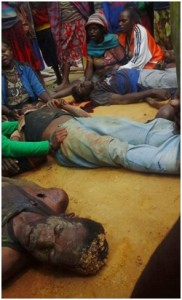 Dec 9 APC condemns the massacre in West Papua
—————————————————————————————————-
New report: WE the Peoples- Celebrating 7 Million Voices
View this email in your browser
——————————————————————————————————
—————————————————————————————————-
Dear Avaazers across the world,
India's coal king Adani wants to turn the delicate Great Barrier Reef into a major shipping lane. But if we act fast we can sink his dirty coal complex by getting the State Bank of India to turn down his billion dollar lifeline:
India's coal king is bidding for a $1 billion bank loan to turn one of the world's ecological treasures into a major shipping lane. But if we act fast we can block his billion and keep the Great Barrier Reef home for whales and dolphins, not hulking coal ships. UNESCO says the project puts the Reef in danger and eight leading international banks have backed away. Now it's up to the State Bank of India to make or break it. The Bank's Chairwoman has staked her reputation on cracking down on "bad loans" – and a massive global campaign can persuade her to scrutinise and stop this crazy coal project. Public pressure has already changed other banks' minds, so add your name now to say no to the world's worst loan. When we hit a million, we'll prep a definitive dossier showing its financial and environmental problems, then deliver it to Chairwoman Bhattacharya with legal letters and a media blitz: https://secure.avaaz.org/en/india_great_barrier_reef_loc_v4mob/?bSPCVgb&v=49512 The Great Barrier Reef is the largest living organism on Earth and home to thousands of protected species. In the past three decades it's lost around half its coral, due to pollution from mines, climate change and other factors. German magazine Der Spiegel reported that "if current trends continue, the unthinkable could happen: the Great Barrier Reef could die." This wild coal rush is toxic for the planet. Coal is the dirtiest fossil fuel, and to get the coal to India, Adani would need to expand a shipping lane right through the Reef. Some argue that India needs coal to pull people out of poverty, but India's own coal minister just announced that India should be able to phase out coal imports in the next three years, long before the Australian mine is ever completed! Campaigns by Avaaz and others, plus doubts over the project's viability, have persuaded banks like Citigroup and Deutsche to say no to Adani's planned Carmichael coal mine and infrastructure complex. Now the State Bank of India is under fire from India's press and political opposition.  69% of Indians polled said they were against this project. As the head of India's largest state-backed bank the Chairwoman will have to listen to public opinion and our million-strong petition, a flood of messages, ads, and reports can encourage the Board to turn Adani down. Add your voice now to hit a million against the reef-wrecking coalmine: https://secure.avaaz.org/en/india_great_barrier_reef_loc_v4mob/?bSPCVgb&v=49512 Time and again this year our community has shown it can rise to the challenge of making our climate safe for future generations. We've been fighting for the Great Barrier Reef for a long time so let's ensure we unite again to save it from this catastrophic coal complex. With hope and determination, Danny, Nick, David, Alex, Oli, Alaphia, Nic, Ravi and the whole Avaaz team MORE INFORMATION Adani's Australian project gets $1 billion SBI loan (The Times of India) http://timesofindia.indiatimes.com/business/india-business/Adanis-Australian-project-gets-1-billion-… Adani group's Great Barrier Reef project in troubled waters (Forbes) http://www.forbes.com/sites/meghabahree/2014/05/29/adani-groups-great-barrier-reef-project-in-troubl… India could bankroll Adani group's delayed Australian coal mine (IB Times) http://www.ibtimes.co.uk/india-could-bank-roll-adani-groups-delayed-australian-coal-mine-1475143 National Stock Exchange of India quizzes Adani on loan for Galilee Basin coal project (Sydney Morning Herald) http://www.smh.com.au/business/mining-and-resources/national-stock-exchange-of-india-quizzes-adani-o… SBI's $1 billion loan to Adani makes no sense, here's why (firstbiz) http://firstbiz.firstpost.com/economy/sbis-1-billion-loan-to-adani-makes-no-sense-heres-why-108668.h… India rejects Galilee Basin Coal (Market Forces) http://www.marketforces.org.au/indiacoalpolling
 ———————————————————————————————
The birds, the bees and the Dutch — extraordin​ary buzz !
Amazing buzz! Over 43.000 signatures in just 72 hours — let's deliver 50.000 before the crucial MP meeting tomorrow. Sign now and forward this to everyone Dear friends in the Netherlands,
Bees are dying off worldwide and our entire food chain is in peril. Many scientists blame toxic pesticides, and in just days, the Dutch Parliament could ban these poisons from the Netherlands. Join the call and key MPs will bring our voices straight to the heart of the debate. 
Silently, billions of bees are dying off and our entire food chain is in danger. Bees don't just make honey — they are a giant, humble workforce, pollinating 75% of our most important food crops. And in just a few days, the Dutch Parliament could ban poisons that many scientists blame for the demise of the bees — and the birds too. Pesticides called Neonicotinoids have been strongly linked to the collapse of bee colonies, and also to the declining numbers of wild birds in our countryside. In a non-binding vote, the majority of MPs favoured banning these toxic chemicals. Now they have a chance to vote on a law with teeth, but companies are lobbying hard to keep the toxins flowing. The next step to safeguard our bees is a big debate this week in Parliament. When 20,000 of us sign, key MPs have promised to take our petition straight to the heart of government! Click to protect the birds and the bees in Holland, then share with everyone: https://secure.avaaz.org/en/save_the_bees_netherlands_rb/?bSPCVgb&v=49416 Bees are vital to life on earth – every year pollinating plants and crops with an estimated $40bn value. Without immediate action to ensure bees' continued pollination, many of our favourite fruits, vegetables, and nuts could vanish from our shelves and a third of our food supply is at risk. Recent years have seen a steep decline in numbers of honey bees, bumble bees and other bee populations in the EU. Scientists have been scrambling for answers. While some studies, often funded by the chemical companies, argue this may be due to a combination of factors, powerful independent studies conclude neonicotinoid pesticides play an important role. A Dutch study found that bird populations were declining more quickly in areas with higher concentration of these chemicals in lakes and ditches, suggesting that the whole ecosystem is affected. Innovative farmers and scientists have shown that these toxic pesticides are not needed. It is this startling evidence that should compel MPs to vote for nature. But they need to hear that people in the Netherlands want them to take this step. Our voices need a to be louder than the threats of the agro-chemical industry. The debate on December 4th could help protect the bees and the birds in the Netherlands, and inspire other countries join in. This is our chance! Last time Parliament voted on this issue, there most parliamentarians support for a ban. This time it's likely that the agrochemical industry has frightened some parties to try to get MPs to change their minds. Let's make sure our politicians remember their consciences, and vote for nature. https://secure.avaaz.org/en/save_the_bees_netherlands_rb/?bSPCVgb&v=49416 We can no longer leave our delicate food chain in the hands of chemical companies. Banning these pesticides will move us closer to a world safe for ourselves and the other species we care about and depend on. With hope, Jo, Marigona, Anna, Maeve, Ricken, and the rest of the Avaaz team MORE INFORMATION:    NGOs and beekeepers take legal action to defend EU ban of bee-killing pesticides against Syngenta and Bayer (Greenpeace) http://www.greenpeace.org/eu-unit/en/News/2013/NGOs-and-beekeepers-take-legal-action-to-defend-EU-ban-of-bee-killing-pesticides-against-Syngenta-and-Bayer/ Ecological farming is the only solution for the global pollinators- and agriculture crisis (Greenpeace) http://sos-bees.org/solutions/ $15 Billion Bee Murder Mystery Deepens (Business Insider) http://www.businessinsider.com/colony-collapse-disorder-still-unsolved-lead-researcher-had-connections-to-bayer-2010-10 Bees in freefall as study shows sharp US decline (The Guardian) http://www.guardian.co.uk/environment/2011/jan/03/bumblebees-study-us-decline?INTCMP=SRCH  Second Silent Spring? Bird Declines Linked to Popular Pesticides (National Geographic) http://news.nationalgeographic.com/news/2014/07/140709-birds-insects-pesticides-insecticides-neonico…
Support the Avaaz Community!
We're entirely funded by donations and receive no money from governments or corporations. Our dedicated team ensures even the smallest contributions go a long way.
Avaaz.org is a 40-million-person global campaign network that works to ensure that the views and values of the world's people shape global decision-making. ("Avaaz" means "voice" or "song" in many languages.) Avaaz members live in every nation of the world; our team is spread across 18 countries on 6 continents and operates in 17 languages. Learn about some of Avaaz's biggest campaigns here, or follow us on Facebook or Twitter. You are getting this message because you signed "Community Petitions Site" on 2014-02-14 using the email address worldview.mission@gmail.com. To ensure that Avaaz messages reach your inbox, please add avaaz@avaaz.org to your address book. To change your email address, language settings, or other personal information, contact us, or simply go here to unsubscribe. To contact Avaaz, please do not reply to this email. Instead, write to us at www.avaaz.org/en/contact or call us at +1-888-922-8229 (US).