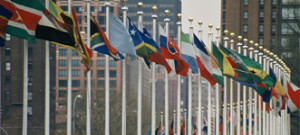 .
Global Civil Society Platform on Sustainable Development – Next steps

Dear Colleagues,
As many of you are aware, we held a planning meeting in Istanbul last week to develop the plans for the new global civil society coordination on sustainable development. This is based on the discussion we have been having within the working groups of this platform and the several meetings we had in the last year. The Istanbul meeting was very productive and benefited from 35 participants from key networks representing a cross-section of views from the seven regions of the world – sharing lessons from previous campaigns, regional perspectives, and priorities from different sectors.
Comprehensive meeting notes were taken here for your reference:https://goo.gl/Gbwrs9
Some of the key outputs of the meeting are as follows:
Continue the development of a strong, broad-based collaborative platform together
Work with and amplify the work of existing regional networks and platforms
Based on the  discussions within the loomio group and the online votes, the following name was selected: Action for Sustainable Development – A Global Civil Society Platform
Further developed working papers on governance structure and project activities – they will be shared in a few weeks time, ahead of holding the first assembly  in Bogota on April 29th.
We established the process to prepare joint advocacy for the High Level Political Forum (HLPF) in July.
We developed a mission statement. The text is still being edited and will be sent to you soon.
Please find the next opportunities to develop the platform together through the following webinars:
Thank you again for your time and expertise in building a strong collaborative effort for a just and sustainable world for people and planet. We look forward to continue to build Action for Sustainable Development together with you.
Your inputs and questions are very welcome.
Best regards,
CAN, CIVICUS, GCAP, IFP
For more information about the platform, visit our Loomio page
For enquiries or to arrange a meeting please email CSOSDGs@gmail.com
Visit sdg | About sdg | More IISD RS Mailing List
.
————————————————————–
.
Why Must Culture be at the Heart of Sustainable Urban Development?
Dear Friends and Colleagues,
.
—————————————————————-
.
Involving Business in Building the SDG Indicator Framework
Dear Colleagues,
We invite you to explore the Bizfor2030 blog's recent post, which examines the development of the SDG Indicator Frameworkand highlights how the business community is, and could be, involved. The Bizfor2030 blog provides a mechanism for business-led feedback to the UN community about the private sector's role in implementation of the UN's 2030 Sustainable Development Agenda.
The business community is crucial to the data revolution needed in order for the SDG Indicator Framework to be successful. The Indicator Framework is intended to address all SDGs and targets, including means of implementation. Given the ambition and scope, this structure for measuring SDG progress will not be constructed rapidly. The vast multi-level indicator framework will take time to evolve over the 15 year period towards 2030, as knowledge and data availability improve.
In addition to the blog, we invite you to explore the other resources on the Business for 2030 portal (www.businessfor2030.org), launched by the United States Council for International Business in advance of the UN Sustainable Development Goals Summit in 2015. The goal of Business for 2030 is to improve the relationship between business and the UN by explaining how the 2030 agenda affects companies, including the new expectations on the private sector and new opportunities to partner with other stakeholders. The centerpiece of the site is its target-by-target catalogue of case studies that help the private sector communicate how its sustainability efforts support achievement of the SDGs and simultaneously helps governments and other companies understand how business can contribute to achieving the SDGs.
Kind regards,
Ariel Meyerstein, PhD
Vice President, Labor Affairs, Corporate Responsibility & Corporate Governance
United States Council for International Business
Tel: +1 212.703.5056 (office) +1 646.667.7570 (mobile)
E-mail: ameyerstein@uscib.org  Web: www.uscib.org
Twitter: @bizfor2030
Visit sdg | About sdg | More IISD RS Mailing Lists
.
—————————————————————
.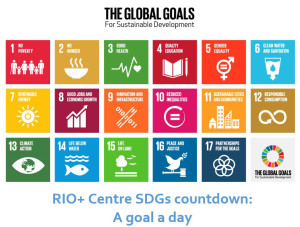 SDG Countdown at the RIO+Centre
Dear Colleagues,
The series includes:
Our objective is to raise the profile of inequality generally in all of the SDGs and incentivize a broad range of actors to engage in new ways in the implementation phase that will follow. The Post-2015 agenda with its 17 Sustainable Development Goals (SDGs) will set the development narrative and guide the work of policy makers and stakeholders for the coming 15 years. The SDG agenda promises to bring development back into the mainly poverty reduction approach of the MDGs allocating a stronger focus on integrated approaches that link social, environmental, political and economic dimensions of development while giving due priority to issues of inequality, human rights and dignity for all
Join us this week as we count day to SDG 1 and the official start of the next fifteen years of transformative development progress.
Stay connected and share your opinion regarding this #action2015 initiative!
We look forward to joining our efforts to ensure that the new SDG agenda delivers for all, particularly for poor and marginalized citizens.
Best regards,
Deputy Director
World Centre for Sustainable Development (RIO+Centre)
Skype: lulusaad
.
.
 ————————————————————————–
.
Remarks at the 70th UN General Assembly on Oceans and the Law of the Sea and Sustainable Fisheries
U.S. Department of State <usstatebpa@subscriptions.fcg.gov>
Date: Tue, Dec 8, 2015
Subject: Remarks at the 70th UN General Assembly on Oceans and the Law of the Sea and Sustainable Fisheries
To: ibci@umich.edu
You are subscribed to U.S. Mission to the UN for U.S. Department of State. This information has recently been updated, and is now available.
12/08/2015
New York City
December 8, 2015
AS DELIVERED
Mr. President, Distinguished Delegates, the United States is pleased to co-sponsor the General Assembly resolutions on oceans and the law of the sea and on sustainable fisheries.
This debate provides an opportunity for the global community to further commit to the conservation and sustainable use of the ocean and its resources, as reflected in both Sustainable Development Goal 14 of the 2030 Agenda on Sustainable Development, and in the completion of the first-ever World Ocean Assessment, which represents an historic first step towards setting up a regular process to review the environmental, economic, and social aspects of the world's oceans and seas and to ensure science-based decision-making.
As many of you know, Secretary of State John Kerry is a passionate advocate for the ocean. His hosting of the first Our Ocean conference in Washington in 2014 drew global attention to the urgent need to promote the health of the ocean and to address key ocean issues including sustainable fisheries, marine pollution, and ocean acidification. This year, we are extremely grateful for the leadership of President Bachelet and Foreign Minister Munoz of Chile in hosting the second highly successful Our Ocean conference in October, where we saw governments, NGOs, academia, charitable institutions, and industry announce over 80 new initiatives on marine conservation valued at more than $2.1 billion, as well as new commitments on the protection of more than 1.9 million square kilometers of the ocean. The Our Ocean conferences are proving to be important catalysts for significant international action to protect the ocean and its resources, and we are looking forward to the next conference in the United States in the fall of 2016, and to the 2017 conference to be hosted by the European Union.
Building on the momentum of the Our Ocean conferences, we were pleased to work with our colleagues this year to advance a number of critical issues in the oceans resolution, notably marine debris, especially plastics. Plastic waste pollutes every part of our ocean. It is killing marine life like fish, seabirds, and turtles. It is damaging our coral reefs, degrading the ocean's resilience, and harming human health. The good news is that this is a solvable problem. We have the technology and the resources to improve waste collection, transportation, storage, and treatment to keep plastic and other waste out of the ocean. Over the longer term, we need to encourage innovation in redesigning products and packaging to use less plastic and to reuse plastics rather than discard them. We look forward to fruitful exchanges on marine debris, plastics, and microplastics, in the 2016 Informal Consultative Process on Oceans and Law of the Sea and hope all participants will use that meeting to make real progress on stopping the flow of plastic waste into the ocean.
Similarly, we are pleased that this year's sustainable fisheries resolution has strengthened the call to ensure sustainable fisheries and to articulate the responsibilities of Member States, both individually and collectively. Member States recognized the need for science-based fisheries management tools and strong compliance measures that underpin international fisheries cooperation, concerted action to ensure the safety of fisheries observers who provide data that is critical to effective fisheries management, and continuing attention to the shared responsibility to protect vulnerable marine ecosystems. 2016 will be an important year for sustainable fisheries issues, with another review of deep-sea fisheries scheduled, as well as plans for a resumption of the Review Conference of Parties to the UN Fish Stocks Agreement.
This year's sustainable fisheries resolution also contains important commitments to combat illegal, unregulated and unreported fishing, including a call for further ratifications to bring into force the global Port State Measures Agreement. We are heartened by the continued progress in this regard, and we are pleased that the United States will very soon become party to this important agreement. We hope that the Agreement will have enough parties to enter into force in 2016.
The United States would like to thank Director Gabriele Goettsche-Wanli and the staff of the Division for Ocean Affairs and the Law of the Sea for their expertise and support on both resolutions. We would also like to thank Ambassador Eden Charles of Trinidad and Tobago for his coordination of the oceans resolution and Ms. Alice Revell of New Zealand for her coordination of the fisheries resolution. Both again did an outstanding job. We would particularly like to highlight and express our gratitude for the years of excellent leadership and very hard work by Ms. Revell as she departs her position of coordinator, and to congratulate Andreas Kravik of Norway on his selection as the next coordinator for the sustainable fisheries resolution. Finally, I would like to express our appreciation for delegations' hard work and cooperation in crafting both resolutions. It is our hope that this spirit of cooperation will characterize our efforts to address the numerous and complex issues that lie ahead in the new year.
Thank you.
.
———————————————————————-
.
Sustainabillity on the Road FW: Guardian Sustainable Business
.
——————————————————————————–
.
RIP Maurice Strong father of climate change and sustainable development
What a great loss for the planet, but it was a blessing to have had him as a leader for so long! He made a difference! Thanks for sending us the sad news! May his family find comfort in the good memories he must have left behind!
Best wishes,
Suzana

Ke Chung Kim <kck@psu.edu>
On 11/28/2015 12:41 PM, Pam Puntenney wrote:
My dear friends

with deep sadness i share with you the news about the death of Maurice Strong. As Secretary General of Rio 1992 he shepherded the creation of the UNFCCC and one of the last messages he gave was on what he hoped for the Paris talks to achieve http://blog.felixdodds.net/2015/11/rip-maurice-strong-father-of.html

with sadness felix
—————————-

 Dr. P. J. Puntenney

Environmental & Human Systems Management

1989 West Liberty

 Ann Arbor, MI  48103  USA

Cell:  1-734-352-7429
.
———————————————————————–
.
.
SD in Action

SD in Action Newsletter - October 2015
Click here for full newsletter
This email was sent to you because you are registered in the mailing list of the United Nations Sustainable Development Knowledge Platform.
.
.
————————————————————————–
.
Why this is Sustainable Development (SD) Not Global Goals
GRACIAS PAUL FOR THE DISCERNMENT.. WE NEED THIS TYPE OF INPUT.. we need to have more people to respond ..,pls contact some of your partners asking them to send input.. Amina´s message was sent to Beyond 2015, GCAP and Action 2015 the campaigning movements.. I do not know who else has also received a letter.  GCAP IS STRONGLY COMMITTED TO FIGURE OUT ITS RESPONSE FOR ITS GUIDED BY ITS CALL AND MANDATE.. ACTION .. WILL SHARE MORE AS IT EVOLVES.. ABRAZOS..MAR     <tlalibertad@gmail.com>
.
————————————————————————
.
marta to each and all PLS SEE SDGs or GLOBAL GOALS Fwd: Letter from Ms. Amina Mohammed
Dear Community of Educators,
A conversation is going on around the use of the term "Global Goals" and what that implies.  Appended are the latest strands FYI.
All the best,
Pam Puntenney and Bremley Lyngdoh
UN SD Education Caucus Co-Chairs
__________________
This is excellent. Thank you, Paul.Communication is a tricky thing, and, it seems the UN started with 'the wrong foot,' under pressure from the advertising mentality of 'selling' ideas, not for 'engaging constituencies.'Best. Claudio Fernandes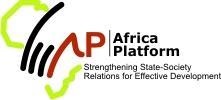 AMINA MOHAMMED ON SDGs and GLOBAL GOALS 10-09-2015 AJM reply to Civil Society Stakeholders (1)
.
——————————————————————————
.
UN NGLS: Solutions Summit reflections by Megan Smith, United States Chief Technology Officer
View this message online here
.
————————————————————————–
.
Migrants and migration in the 2030 Agenda for Sustainable Development
Migration and Development Civil Society Network
Connecting civil society worldwide to promote policies for the well-being and protection of all migrants and communities
.
————————————————————————–
.
View and opinions on SDGs
Dear CPG4SD,
Sharing with you the view and opinions of our colleagues on SDGs.
http://peoplesgoals.org/views-and-opinion-on-sdgs-covered-by-the-citizen-news-service/
Best,
April
for the Secretariat
.
———————————————————————–
.
TWN Info: Public SDGs or Private GGs?
TWN Info: Public SDGs or Private GGs?
Date : 25 September 2015
Contents:
ฟODS p๚blicos o OG privados?
por Barbara Adams
Los Objetivos de Desarrollo Sostenible negociados laboriosamente durante dos a๑os por todos los gobiernos del mundo con el aporte del compromiso y experiencia de miles de organizaciones de inter้s p๚blico han sido apropiados por una empresa privada que reclama derechos de autor sobre ellos. Los ODS han sido rebautizados como "objetivos globales" (Global Goals) y su copyright pertenece a Project Everyone, una empresa privada constituida y registrada en Londres.
En un sitio web que le pertenece (www.globalgoals.org), Project Everyone reclama la propiedad de los 17 iconos que estแ popularizando, con la ayuda activa de celebridades y de la propia secretarํa de la ONU, para representar cada uno de los 17 Objetivos que los jefes de Estado y de gobierno del mundo estแn aprobando esta semana como objetivos comunes de la humanidad de aquํ al a๑o 2030.
Una declaraci๓n polํtica de todos los gobiernos del mundo debe ser un bien p๚blico global, disponible para uso de todos. Pero la letra peque๑a de la pแgina web de Project Everyone dice que "todo el contenido de nuestro sitio y los derechos de autor y otros derechos de propiedad intelectual que subsisten en ese contenido pertenece o ha sido licenciado por nosotros, a menos que se especifique lo contrario". Esta protecci๓n del derecho de autor incluye entonces a los ํconos y a los tํtulos resumidos que se le han dado a cada una de las metas.
El sitio web de Objetivos Globales identifica a Aviva, Getty Images, Pearson, Sawa, Standard Chartered y Unilever como "Socios Fundadores". Ademแs, sesenta corporaciones y medios de comunicaci๓n son identificados como "delivery partners" ("socios en la distribuci๓n"), mientras que 22 instituciones son listadas bajo "ONG y Fundaciones". La Fundaci๓n Bill y Melinda Gates y la UN Foundation son las ๚nicas fundaciones en esa lista, que incluye muchas ONG internacionales bien conocidas (como Oxfam, Amnistํa Internacional y Save the Children), junto con agencias prominentes de las Naciones Unidas como el PNUD, UNICEF, ONU-Mujeres, la Unesco y el Departamento de Informaci๓n P๚blica de la ONU cuya designaci๓n como ONGs es por lo menos curiosa.
Desde el punto de vista mediแtico, la estrategia parece exitosa. La prensa internacional ya estแ hablando de la "Cumbre de los Objetivos Globales" en la ONU y el t้rmino Objetivos Globales (GG) es usado como un simple apodo, mแs corto y mแs fแcil de comunicar, para los Objetivos de Desarrollo Sostenible (ODS), que es su tํtulo en los documentos oficiales de la ONU. Para ganar una letra en la abreviatura, el nombre pierde el concepto de "desarrollo sostenible".
Pero la cosa se pone peor. En lo que se justifica como una necesaria simplificaci๓n para fines de comunicaci๓n, otros conceptos que fueron clave para lograr un consenso universal tambi้n se perdieron: El Objetivo 12 sobre "consumo y producci๓n sostenibles" se traduce como "consumo y producci๓n responsables". Pero exigir "responsabilidad" de los paํses desarrollados, a los que este objetivo se dirige principalmente, es claramente menos estricto que una demanda de sostenibilidad. El Objetivo 16, quiere "promover sociedades pacํficas e inclusivas para el desarrollo sostenible, facilitar el acceso a la justicia para todos y construir instituciones eficaces, responsables e inclusivas en todos los niveles". Esto se traduce como "Paz y Justicia, instituciones fuertes". Sํ, la jerga de la ONU es difํcil de digerir para la prensa, pero si la palabra "inclusiva" es utilizada dos veces en el tํtulo oficial, ฟpor qu้ sustituirla por "fuerte"? ฟAcaso hablar de "gobernanza inclusiva" resuena de la misma manera que "instituciones fuertes"?
Por ๚ltimo, el muy debatido Objetivo 17, que trata de los medios de implementaci๓n y llama a revitalizar "la alianza mundial para el desarrollo sostenible", con lo cual se alude a una asociaci๓n entre los gobiernos ricos y pobres hacia el objetivo com๚n, se transforma en "Partnerships for the Goals". Cae la menci๓n a los medios de implementaci๓n y la adici๓n de un plural a "asociaci๓n" hace que la palabra denote ahora una variedad de asociaciones informales con el sector privado que no rinden cuentas a nadie.
Por supuesto que cualquier comunicador es libre de tomar un documento complejo y "traducirlo" en formas que sean comprensibles para su p๚blico. Pero aquํ hay una distorsi๓n polํtica importante en la simplificaci๓n y altos funcionarios de la ONU no s๓lo permitieron que esto sucediera sino que estแn promoviendo activamente la nueva terminologํa, el sitio web y sus ํconos, utilizando recursos de la ONU. La propia oficina oficial de comunicaci๓n de la ONU estแ alentando a su uso.
ฟSaben los Estados miembros que pueden estar apoyando una campa๑a publicitaria que no es propiedad de las Naciones Unidas cuando se refieren a los Objetivos Globales en lugar de hablar de los ODS?
El esfuerzo de los Estados miembros y de la sociedad civil cre๓ los ODS, pero la ONU ha participado activamente en su tergiversaci๓n como Objetivos Globales, apropiados por intereses privados y promocionados como una marca comercial.
ฟLas organizaciones no gubernamentales y celebridades que apoyan y patrocinan estos Objetivos Globales son concientes y las actividades conexas son concientes que se trata de una iniciativa privada, no un bien p๚blico mundial? Sํ, por supuesto, es importante que todo el mundo sepa mแs sobre los ODS. Una campa๑a masiva de publicidad, con el apoyo del sector privado podrํa ser una forma interesante de comunicar a todos los 17 ODS. Pero la ONU no debe banalizar los desafํos globales acordados ni tergiversar el equilibrio delicado y polํticamente complejo que hizo posible la aprobaci๓n universal de la nueva Agenda de desarrollo sostenible.
Lo que estแ en juego en la opci๓n entre los ODS o los GG es mucho mแs que una sigla.
Copyright Third World Network – www.twnnews.net All Rights Reserved
.
————————————————————————-
.
Fostering sustainable economic growth and transformation and promoting sustainable consumption and production
Dear all,
here is statement I made during the Dialogue on "Fostering sustainable economic growth and transformation and promoting sustainable consumption and production".  This was not the original version I prepared as I decided to alter my draft to respond to the alarming trend in the interventions made by Member States and intergovernmental bodies during the session.
There is truly a lot of jubilation here — most of all from big corporates!
PAUL QUINTOS for Dialogue 3- Sept26 v2
.
————————————————————————–
.
UN plan to save Earth is "fig leaf" for Big Business: insiders
UN plan to save Earth is "fig leaf" for Big Business: insiders

Why the new Sustainable Development agenda is "fundamentally compromised" by corporate interests

By Nafeez Ahmed

Excerpt:
The SDG stakeholder engagement process draws selectively on the input of civil society groups to promote its public legitimacy, while systematically ignoring the voices that challenge the wider political and economic structures in which the entire process is embedded.
"The big corporate powers via Global Compact and the rich nations have already agreed on what the fig leaf will look like," said Ladha. "Whatever the SDGs end up saying will, by the very logic of the system they serve, promote a growth-at-all-costs, neoliberal game plan of trickle-down economics and climate destruction."
But Ladha's colleague, Joe Brewer, emphasised that this apparent sleight-of-hand is ultimately about the power of ideology. Neoliberal capitalism prevails as the default position not just because of a conspiracy of the powerful, but because it is already everywhere. Everyone, even the less powerful, find it difficult to imagine a world outside capitalism — and so the assumption is that such a world is simply not an option:
"The logic of neoliberal capitalism is now the water people swim in culturally. It is largely invisible and most don't realise how their minds default to the dominant commonsense frames of economics discourse."
Yet the science is increasingly incontrovertible: capitalism's endless growth paradigm is unsustainable. The post-capitalist era is dawning. And the frog — in this case, the human — is boiling in a dying paradigm of its own construction that has far outlived its usefulness.
Read full article: https://medium.com/insurge-intelligence/un-plan-to-save-earth-is-fig-leaf-for-big-business-insiders-2b91c106bb03

-- 
Paul Quintos
IBON International
3rd Flr., IBON Center
114 Timog Avenue,
Quezon City 1103
Philippines
Telefax: +63 2 9276981

Skype ID: paul.quintos
Websites: iboninternational.org
peoplesgoals.org
.
————————————————————————–
.
APRN Statement on the Agenda 2030 for Sustainable Development
Marjorie Pamintuan <secretariat@aprnet.org>
17 Aug 2015  AsiaPacificRCEM@googlegroups.com
Dear friends,
Below is Asia Pacific Research Network's statement on the Transforming our World: the 2030 Agenda for  Sustainable Development.You can also find the statement here: http://aprnet.org/?p=320
APRN Statement on the Agenda 2030 for Sustainable Development

Government leaders wrapped up the post-2015 intergovernmental negotiations in August and came out with the outcome document titled Transforming Our World: The 2030 Agenda For Sustainable Development. This agenda, that will set the path towards the achievement of sustainable development for all, without leaving anyone behind, will be adopted during the UN General Assembly in New York, on September 2015. It will mark the start of another decade and a half of global efforts to achieve the 17 Sustainable Development Goals with their 169 targets.
During the two years of consultations and negotiations, Asia Pacific peoples raised their voices to demand for development justice. Eventually, peoples from the other regions joined the global call for the five transformative shifts for development justice (redistributive justice, gender and social justice, economic justice, environmental justice, and accountability to peoples) as the overarching framework for a sustainable development agenda that will address poverty, inequality within and between countries and between men and women, historical injustices, and over exploitation of the Earth's resources which has already breached several of its planetary boundaries.
The resulting outcome document indeed has very important advances in the inclusion of positive aspirations such as gender equality and the empowerment of women and girls, decent work and social protection, non-discrimination, and a new multi-stakeholder Technology Facilitation Mechanism.  It even has elements of addressing inequality within and between countries. These issues were not properly addressed in the previous Millennium Development Goals or in any other global agenda.
However, these good aspirations will be extremely difficult to achieve because the document still falls short of key people's demands that are very important to achieve development justice.
Peoples' movements have demanded to end inequality within and between countries and address the historical injustices of colonialism and neocolonialism. Not having any reference to redistribution of wealth within and between countries vastly reduces the chances of decreasing inequality by maintaining the same order that allows the obscene over concentration of wealth in the pockets of an elite few, which in turn gives them power to sway policies in favor of their profit-making ventures at the expense of people's rights. Instead of promoting measures such as progressive taxation, weak language on monitoring global financial markets and institutions is preferred.
Migration is still treated as a tool for reducing inequality, ignoring the fact that a good portion of migration is driven by existing inequalities and violence that prevent migrants from attaining decent jobs and living wages in their countries of origin. This can lead to instrumentalization of migration to meet goals, which are supposedly the responsibility of governments, such as providing for decent work and living wages for the people.
The positive potential results of enhanced representation of developing countries in decision-making in global international economic and financial institutions can be neutralized without effectively reigning in corporate power. Voices of developing countries and their people can continue to be drowned out by big corporates who can rally massive resources to lobby governments and institutions to bend public policy to their interests. At the same time, corporate driven free trade deals being negotiated alongside the SDGs, particularly the transpacific partnership (TPP) and the transatlantic trade and investment partnership (TTIP), have investor-state dispute settlement (ISDS) provisions, which give corporations undue influence over public policy making.
Despite calls to stop the outsourcing of development to the private sector, the outcome document still promotes private sector, business and private finance as the major drivers of productivity, growth, as well as job creation, without adequate accountability mechanisms that will put their operations into check. Public-private partnerships are being endorsed as modes of addressing needs for infrastructure and services without proper assessment of their effectiveness and their impacts on human rights especially those operating in developing countries and grassroots communities.
The principle of Common But Differentiated Responsibilities (CBDR) was reaffirmed in the outcome document. However, this key principle will be severely weakened if limited to environmental damage instead of encompassing the whole SDG agenda including the economic and social goals and targets.
Watered down language on foreign occupation remained despite the reality that the main driver of the violation of people rights and sovereignty in occupied territories is foreign occupation itself. Although the document called out to stop illicit financial and arms flows, it makes no calls whatsoever on supposedly legal, government-imposed militarist policies which lead to human rights violations especially of women and erodes democratic values including institutions. Militarism also diverts huge amounts of resources away from sustainable development spending towards military expenditures that enormously surpasses even the unambitious official development assistance (ODA) commitments of developed countries which up until this day are not yet fulfilled.
A very important element that TTIP and TPP have, which the Agenda 2030 does not, is enforceability. The document is not legally binding even after its adoptions by the 193 Member States in September. The outcome document also lacks a clear, enforceable accountability frameworks to hold governments to deliver on the their commitments on the one hand, and to address the human rights violations and environmental impacts of corporate activities on the other hand.
Perhaps, the greatest danger that can lead to the failure of the good aspirations spelled out in the SDGs is that the prevailing neoliberal development, which is premised sustained economic growth on a finite planet and allows the 1% to control more than half of the world's resources, remains the overarching framework of achieving the path towards 'transformation'.
Various challenges await people's organizations and CSOs during the implementation at country level due to differing levels of capacity and priorities of governments. Enabling environment for people's organizations is also one of those challenges because of the weak language on CSO participation in the implementation of the SDGs, and also because of laws and policies restricting CSO participation and actions especially in developing countries. Yet, people's organizations and CSOs will be ever more vigilant in the struggle for the people's democratic right to participate in the implementation of the Agenda and to make sure that the nationalization of the goals and targets are aligned with people's demands.
 The people have started travelling the path to achieve development justice and will not settle for anything less. ###
–
.
————————————————————————–
.
Sustainable Development 2015 – June news & resources related to the UN's next global goals
 https://sustainabledevelopment.un.org/content/documents/7261Post-2015%20Summit%20-%202%20June%202015.pdf
  June 2015
Source: Sustainable Development 2015
Statement on Post-2015 interactive hearings
After the Post-2015 development agenda is finalized and adopted by the global community in September, the challenge of implementation will begin. Ensuring the attainment of the Post-2015 agenda requires effective mechanisms for monitoring, follow up and review.
Source: CODE-NGO
Global ranking on corruption and justice aims to promote good governance
The proposed sustainable development goals (SDGs) are meant to guide development priorities until 2030, including commitments to promote the rule of law, ensure equal access to justice, end corruption, and ensure transparent and accountable institutions.
Source: The Guardian
Global Rule of Law Program Call for Think Pieces
Bingham Centre for the Rule of Law is keen to foster empirical and comparative knowledge on what works and what does not in rule of law interventions. In its efforts to solicit input from experts in this field, the Bingham Centre is keen to feature papers and insights from governance experts involved in the Post-2015 deliberations.
Source: Bingham Centre for Rule of Law Resources from the SD2015 Community
Briefing Note: Harnessing Citizen-Generated Data for A Transformative Post-2015 AgendaThis briefing note on harnessing citizen-generated data for a transformative Post-2015 agenda has been produced to inform the discussions of Member States and other stakeholders engaged in May Intergovernmental Negotiations on Post-2015, which this month focuses on the framework for monitoring and review of implementation.Source: The  DataShift Universal Sustainable Development Goals: Understanding the Transformational Challenge for Developed CountriesSD2015 partner, Stakeholder Forum has undertaken a study to better understand the implications of the Sustainable Development Goals (SDGs) for Developed Countries, since this aspect has tended to receive less attention in the international discussions. The study assesses the challenges represented by each of the different SDGs (and their respective targets) within national circumstances.
Source: Stakeholder Forum
SDG Zero Draft: glass three-quarters full
An initial analysis of the SDG Zero Draft by research fellow Elizabeth Stuart from the Overseas Development Institute. The assessment provides insights on the nine bulleted aims of the Zero Draft and brings attention to the lack of specific deliverables for some key thematic areas.
Source: ODI
Summary of Stakeholder Event on Post-2015 Participatory Governance
On Thursday 21 May the Transparency, Accountability and Participation Network (TAP) and CIVICUS co-hosted a side-event entitled "Participatory Governance: Laying the Foundation for a Transformative and Accountable Post-2015 Agenda" with participants and experts present from Member States, civil society and the UN system. The event took a deeper dive into the role of participatory governance as a critical enabler to successful implementation of the Post-2015 agenda.
Source: The TAP Network
SD2015 National Partner Consultations in Venezuala
A network of civil society organizations, supported by the organisation Synergia, initiated a national consultation to assess the fulfillment of the Millennium Development Goals and propose public policies beyond 2015.
Source: Reporte24VE
.
.
——————————————————————————-
2015 HLPF: Global Sustainable Development Report available
Dear All,
Please note that an advance unedited copy of the 2015 edition of the Global Sustainable Development Report (GSDR) has been posted on the DESA website at: https://sustainabledevelopment.un.org/globalsdreport/2015

The report aims to inform Member States on options to strengthen the science-policy interface in the context of the SDGs and the post-2015 development agenda. It will be presented at the upcoming session of the HLPF from 26 June to 8 July.
Kind regards, Lotta
.
.—————————————————————————
.
Sustainable Development 2015 – May news & resources related to the UN's next global goals
Major Groups & other Stakeholders Request Mechanisms for Participation in Expert Group on SDG Indicators




To complement the means of engagement for civil society in the intergovernmental negotiations, Major Groups and other Stakeholders have submitted a formal request to the Co-facilitators of the IGNs to select SDG indicators in an open, transparent and participatory process.

Read the letter with over 150 organisational signatures here

A comprehensive interactive timeline of the Post-2015 processes: Financing for Development; the High Level Political Forum; and the Sustainable Development Goals. The timeline also provides a short synopsis with the option of downloading supplementary information about each of the Post-2015 milestones.
Resources from the SD2015 Community

The CSO FfD Group delivered its collective statements to each of the agenda items of the Second Drafting Session of the FfD Outcome Document (New York, April 13-17).
CESR, Amnesty International, the Center for Reproductive Rights and Human Rights Watch – has developed a proposal for a robust monitoring mechanism at the international level, with the human rights principles of transparency, participation, universality and accountability at its core.
.
—————————————————————-
.
.
.
.
.
.
————————————————————–
.
 Sustainable Development 2015 – April news & resources related to the UN's next global goals
Read IISD's summary here
During the March session of the intergovernmental negotiations of the Post-2015 Development Agenda, SD2015 hosted a side event to launch its HLPF and Post-2015 governance consultation. Christopher Dekki, SD2015 Coordinator, provides a summary of the event, insights on the forthcoming HLPF meetings and preliminary expectations for the governance body.
The United Nations Major Groups have produced position papers outlining their vision and priorities for the delivery of the Sustainable Development Goals (SDGs).
Resources from the SD2015 Community


 

Sign On: Letter to the Post-2015 Co-Facilitators

At the March session of the Post-2015 Intergovernmental Negotiations, Major Groups and other Stakeholders agreed to write the following letter to Ambassadors Macharia Kamau and David Donoghue to thank them for championing our engagement in the negotiations and to convey our formal request to participate in the Inter-agency Expert Group on SDG Indicators.

The DataShift is a multi-stakeholder, demand-driven initiative that builds the capacity of civil society organisations to produce and use citizen-generated data to monitor development progress and demand accountability. This includes activities around both the SDGs and Data Revolution. The DataShift team is currently seeking feedback on its Theory of Change. This document clearly defines the change path that connects the initiative's activities with the changes we want to support.

The Transparency, Accountability and Participation (TAP) network has written an Open Letter to National Statistical Offices, providing recommendations on how to place open, inclusive, accountable and effective governance at the heart of the UN's post-2015 Development Agenda.

CIVICUS' recommendations on indicators to UN Statistics Division

In response to the proposed indicators for Goal 16 and 17 of the post-2015 development framework, CIVICUS has provided recommendations on the principles and metrics that should be considered when measuring civil society's participation in the implemetation of the agenda.

 

Observations on the post 2015 sustainable development process in the Middle East and North Africa region. In particular, the piece draws attention to the opportunity for countries to redesign their decision making processes to make them more inclusive, adaptable, transparent and evidence based.
.
———————————————————-
.
http://www.landscapes.org/glf-2014/?utm_source=November+2014&utm_campaign=NEWS+UPDATE+LANDSCAPES&utm_medium=email
.
———————————————————
Video – Sustainable Development Goals aim "to leave no one behind" stresses UN Special Adviser Amina Mohammed
​
Please, feel free to embed this video on your website, share it or spread it in any other way (social media, newsletter, etc.). You can find a direct hyperlink above and an easy-to-use HTML embed code below:<iframe src="//player.vimeo.com/video/124615735?autoplay=1" width="500″ height="273″ webkitallowfullscreen mozallowfullscreen allowfullscreen></iframe>Do not hesitate to contact me if you have any questions or need (technical) assistance.
Kind regards,
Kasper Peters
———————————————————
Sustainable Development 2015 – News & resources related to the UN's next global goals
http://civicus.org/images/Journalist%20toolkitMarch.pdf
http://www.iisd.ca/download/pdf/enb3215e.pdf
17-20 February, member states met for a     round of intergovernmental negotiations in New York.   The meeting was the second of eight scheduled  sessions (January-July 2015). The purpose of the  four day meeting between member states was to  discuss the declaration of the post-2015 agenda. The  meeting was open to participation from other   stakeholders and included a dialogue with Major   Groups and other Stakeholders.

To prepare                    stakeholders for the upcoming post-2015 events, the  SD 2015 partners have put together a calendar of   this month's important post-2015 meetings.
This toolkit is aimed at journalists and media liasons who are covering – or would like   to cover – stories relating to sustainable  development and the design and implementation of   the proposed Sustainable Development Goals (SDGs) and the related framework of policies.
SD2015 partner, Stakeholder Forum has   examined the integration in the proposed   Sustainable Development Goals (SDGs) and put   forward stakeholder proposals which could be used   to improve the balance of the three dimensions of  sustainable development within the goals.
Resources  from the SD2015 Community
This   response has been developed by a  broad international group of Civil   Society Organizations following   the Financing for Development   (FfD) process. While the group is diverse and positions might differ   on specific issues, this document     expresses the elements of common   concern.
This   Civil Society Declaration  highlights a few of the areas of  greatest import to Civil Society  – namely inequalities and   poverty, human rights, accountability, and means of  implementation.
—————————————————————————————————