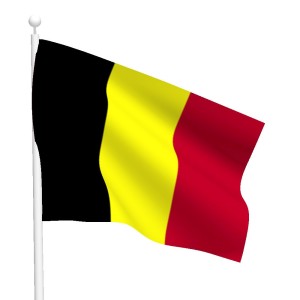 Science Centre Academy for new science centres
Dear colleague
Technopolis®, the Flemish Science Centre, organizes its 10th Science Centre Academy for new science centres from Wednesday 11 February till Friday 13 February 2015. Highly valuing the exchange of expertise within the field, Technopolis will assist colleagues with the set-up or expansion of their science centre project. During the Science Centre Academy they will be given insight in the mistakes of others and potentially save a lot of money. If you know a colleague who is involved in a new science centre project, please do not hesitate to forward the invitation.
As host and organizer of the 10th Science Centre Academy Technopolis® has again invited a number of experts from internationally acknowledged science centres to contribute to the 2015 Academy. Along with the management team and senior staff members of Technopolis® who have experienced first-hand the set-up and consequent expansion of the Flemish science centre these experts are at your service to answer all your questions about your science centre project.
Programme
The programme consists of topics such as concept development, exhibition design, marketing and communication, operations and human resources. Specific topics can be added to the programme upon request by registered participants. Because the Science Centre Academy is intended for relatively small groups of participants, it is possible to deal directly with issues specific to your project. Key to the programme is practical and useful advice from experienced professionals in the science centre field.
For practical reasons, the working language of the Science Centre Academy is English.
Registration
Participation is preserved for NON-COMMERCIAL organizations only.
The participation fee amounts to: • € 950 per person (VAT incl.) for registrations up to and including Friday 19 December 2014 • € 985 per person (VAT incl.) for registrations after Friday 19 December 2014
Lunches are included as well as dinner on Wednesday 11 February. In addition, participants are invited to the festive nocturne on Tuesday 10 February to celebrate the 15th anniversary of Technopolis®.
Travel and accomodation
Travel expenses and hotel accommodation are not included in the fee. If you like, we can book a hotel room for you at Holiday Inn Express in Mechelen, the Science Centre Academy hotel. The hotel is located in the centre of Mechelen, near Technopolis®. There is a free shuttle between the Science Centre Academy hotel and Technopolis®, so you needn't worry about transportation during the seminar. Please take into account that hotel rooms in Mechelen usually have to be booked well in advance.
For more information, to register or to book a hotel room, please do not hesitate to send an e-mail to academy@technopolis.be.
Hopefully I will be able to welcome you to Technopolis.
If you have received this e-mail in plain text, without any images,   click here!
Kind regards,
Erik Jacquemyn Chief Executive Officer Technopolis®, the Flemish Science Centre Technologielaan, 2800 Mechelen, Belgium tel. + 32 15 34 20 20; fax + 32 15 34 20 10 mailto:erik@technopolis.be        http://www.technopolis.be
.
—————————————————————————
.
Dear Helene,

This is a reminder about the Next ISO 31000 risk management training and certification session to be held in Brussels, Belgium on 18-20 November 2015.

Successful completion of the examination will earn participants the international certification  "Certified Risk Management Professional – C31000″ based on the ISO 31000 Risk Management Standard.

DATE: 18-20 November 2015 (3 days with examination on the last day)

PLACE: Crowne Plaza – Le Palace Hotel
3 Rue Gineste 1210 Brussels, Belgium
Phone: +32 2 203 62 00

FEE: € 2300. The fee includes the course sessions, course materials in PDF format, certification exam fee, printing & shipping of the certificate.

SPECIAL OFFERS: 10% discount is offered to each participant introduced to attend by another participant who will also get a 10% discount OR Team bonus for several participants from the same organization.

LINKEDIN: If you are a member of the ISO 31000 LinkedIn group, email Peter and ask for a 10% discount.
TRAINER: Peter Blokland is Certified ISO 31000 Lead Trainer part of the G31000 network. He is a former Belgian Air Force pilot, Staff Officer and aircraft accident investigator. Since September 2014 he works at TUDelft as a PhD researcher for the Safety Sciences section of the Technology Policy and Management faculty.
BROCHURE: Download the brochure on http://G31000.org/training/Brussels-November2015

CONTACT for registration and payment: register here or contact Peter by email: peter@tr3m.be

Best regards,
Alex
You are receiving this newsletter as a member of the G31000 community.
   http://g31000.org/wp-content/uploads/2015/03/2015-11-Brussels_Complete1.pdf
.
—————————————————————————