—————————————————————————
Last minute gift ideas! Holiday eCourse Offer – This Weekend Only!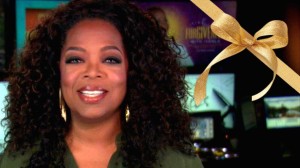 http://www.oprah.com/app/ocourse.html?
Oprah is thrilled to bring you two eCourses from exceptional teachers that will help you write the new life story you want for yourself and give you the tools to become the highest best version of yourself. Since you previously expressed interest in learning more — we're happy to extend a limited-time offer of 10% off Rob Bell's Practical Guide to Finding Joy and Meaning in Everyday Life and Brené Brown's The Gifts of Imperfection.
Rob Bell's Practical Guide to Finding Joy and Meaning in Everyday Life helps you find deeper meaning in your everyday interactions. Through thought-provoking teaching videos and online journal assignments, practical tools and exercises, this course will help you take those small moments of joy and create a foundation for wholeness, fulfillment, and growth.
Brené Brown will guide you through the 10 guideposts for Wholehearted living in her course, The Gifts of Imperfection. Through art journaling and creative exercises, you'll begin a courage-building journey towards the realization that "I am imperfect and I am enough".
This weekend only, register or send eCourses as a gift to family, friends – or yourself for 10% off the regular price. Hurry, this special holiday offer ends Sunday!
Happy Holidays! Oprah's eCourse Team
From OWN: Oprah Winfrey Network mailing Oprah.com Subscription Management, 110 North Carpenter, Chicago, IL 60607 (Please note that this address is ONLY for unsubscribe requests.) © 2014 OWN: The Oprah Winfrey Network. All rights reserved. Oprah is a registered trademark of Harpo, Inc. Terms and Conditions | Privacy Policy
—————————————————————————-
Marion van de Voort has sent you an e-card
MERRY CHRISTMAS


26 December 2014
Dear Helene Oord,
This is a reminder that Marion van de Voort (mariontheo@planet.nl) sent you a Jacquie Lawson greeting card a couple of days ago which you have not yet picked up. If you haven't heard of us, you'll be pleasantly surprised! Our e-cards are known for their artistry and gentle humour.
If you'd like to reply to the sender, simply click "Send a Reply" at the bottom of the card. And if you enjoy this e-card, you can learn more about us here.
With best wishes from us all,
Jacquie Lawson and team.


—————————————————————————–
Happy Holidays!  Asia-Pacific Network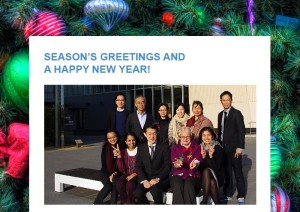 The APN Secretariat team would like to extend our best wishes for a wonderful holiday. We are grateful for having you as part of the APN family.
We would also like to especially thank all APN members, project leaders and collaborators, partner institutions, as well as invited experts and external reviewers for taking part in and contributing to the success of the past year, which could not have been possible without their commitment and cooperation.
May the joy of the holidays be with you throughout the new year!
APN Secretariat
* Please do not reply directly to this email. Click this link to update your preferences.
———————————————————————————-
HAPPY HOLIDAYS FROM BLUE OCEAN FILM FESTIVAL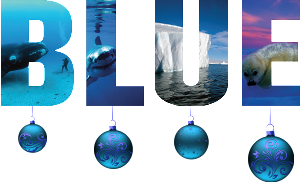 Happy Holidays from everyone at BLUE Ocean Film Festival & Conservation Summit, and BLUE On Tour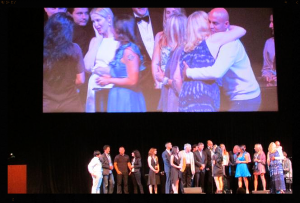 It was a year to remember!
We are sincerely grateful for each and every one of you who helped make the 2014 BLUE Ocean Film Festival & Conservation Summit in St. Petersburg, Florida a huge success. A special thanks to our generous Sponsors, Speakers, Exhibitors and Volunteers. We hope to see you all next year as we grow bigger and bluer in our efforts to celebrate and protect our beautiful life support system- the ocean.
Save the Date
 2015 BLUE 
November 7-9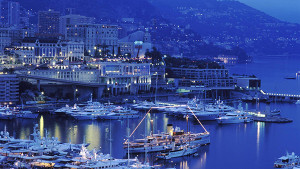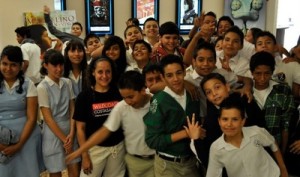 Give BLUE to people around the world!
BLUE On Tour educational outreach program makes the world's greatest collection of ocean films available to audiences around the globe, so that people everywhere will better understand and support the health of the 71% of the planet that is blue. In 2014, The United Nations gave BLUE On Tour to the People of American Samoa as a special gift for hosting the SIDS Conference.
You can gift BLUE On Tour, too.
Your contribution will make an ocean of difference…
——————————————————————————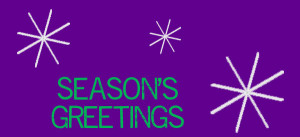 View this email? Click here
Happy holidays from the WEDO family to yours!
Dear Friends,
WEDO is happy to have shared the triumphs and challenges of 2014 with all of you.
In 2015, together, may we continue to create change by promoting women's human rights, advancing women's leadership and realizing gender equality on a healthy, just and peaceful planet.
Wishing you peace and joy in 2015! 
The WEDO Team
—————————————————————————————-
A Message of Peace
Hello colleagues and friends,
Just a short note to wish you all a Joyful Christmas and a Happy New Year 2015.
Health and happiness be yours throughout the year.
Let's join hands in whatever small way we can to bring Peace and peaceful living  to all families, communities and nations on this Planet.
We at Democracy Watch , in keeping with the new challenge and hope ushered in on 10th December, will do our share which we hope will be more than just watching!
Michael Atchia
for "Democracy Watch Mauritius"
22.12.2014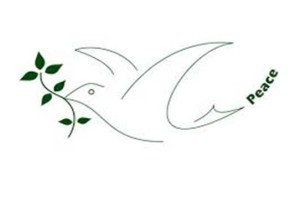 .
———————————————————————————–
Happy New Year!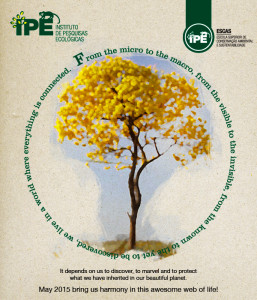 ———————————————————————————
Happy Holidays from the United Nations Foundation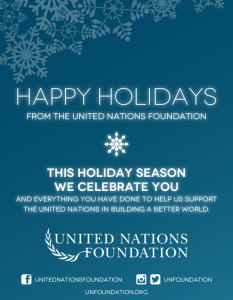 ———————————————————————————————
Give the gift of membership​! 
Give a gift membership this holiday season!
---
Give the gift of WFPG membership and introduce someone on your list to our network of dedicated professionals committed to promoting the voices of women in foreign policy!

 When you order your gift membership online today, WFPG will send a personalized card and membership materials to your gift recipient. All WFPG memberships are for the calendar year. WFPG is a 501(c)(3) nonprofit and all memberships and contributions are fully tax-deductible to the extent allowed by law.
WFPG membership will offer your friend, colleague, or family member:
•   Access to our network of members, officials, and diplomats     •   Discounts to substantive global issues programs in NY and DC     •   Invitations to member-only and partner organization events     •   Mentoring opportunities
Consider giving a gift membership to an aspiring young leader in foreign policy! We offer discounted membership rates for students and young professionals. Our younger members also receive additional discounts for WFPG programs and opportunities to connect with senior-level women in the field.
Give a personalized gift membership today. Not only does this unique gift idea help promote women in international affairs, but it will be enjoyed by your friends and loved ones throughout the entire year!
Learn more | Purchase a gift membership
———————————————-
NETHERLAND'S
Wan  bon , someni wiwiri, wan bon. Wan liba ,  someni kriki , ale e go na wan se Wan ede, someni prakseri, prakseri pe wan bun mu de Wan Gado, someni fasi fu anbegi , ma wan Papa Wan  Sranan, someni wiwiri, someni skin , someni  tongo
Wan  pipel
(Dobru)
Het  Surinaams Inspraak Orgaan nodigt  u  op  zondag  14 december 2014  uit  voor een bijzondere kerstviering.
Deze  kerstviering zal in het teken staan van verbinding binnen de Surinaamse  gemeenschap in Nederland. De media staan  bol van beschuldigingen van discriminatie  jegens migranten in Nederland. Terecht, want er valt op  dit punt een hele wereld te winnen. Tegelijkertijd loopt het contact tussen  Surinaamse-Nederlanders onderling niet van een leien  dakje.
Het  SIO wil met deze   verbindingsdialoog zicht krijgen op deze spanningen en met u in  gesprek komen over hoe wij, Surinaamse-Nederlanders,  het nieuwe jaar met nieuw elan en nieuwe inzichten met elkaar kunnen  inluiden.
Het  programma ziet er als volgt uit:
14:30-15:00                    Inloop
15:00-15:10                    Welkomstwoord
15:10-  15:15                  Muzikale voordracht
15:15-16:00                    Paneldialoog met vertegenwoordigers van Stichting Weyu,  Stichting  Dufuni,       
                  Stichting Bangsa Jawa ,Stichting Asha en Stichting Kramati Ondrobong.
16:00-  16:15                  PAUZE
16:15-16:45:                   Plenaire dialoog met de  zaal
16:45-17:00                    Reacties vanuit de zaal en overdenking voor de  toekomst
17:00-17:15                   Muzikale voordracht
17:15-18:00                    Borrel
U  bent  van  harte welkom aan de Kanaalweg  86 te Utrecht (Forumgebouw)en kunt zich aanmelden via info@sioweb.nl
———————————————————————————————————
FAMILY CARE MINISTRIES NPO 007-316
"Ask not what God can do for you – Ask what you can do for God!"
December 15, 2014
Dear Helene,
Good morning! Christmas is just around the corner so MERRY CHRISTMAS from all of us at FAMILY CARE MINISTRIES.
We had on Saturday an exciting Christmas party in Soweto for 150 children and on Sunday for 300 children in Orange Farm with Jumping castle, Puppet show, games, snack, juice, lunch & gifts of stationary. On Wednesday we will present Christmas hampers & a message of love and hope to 50 Families in Evaton West, on Thursday Christmas hampers to some Pensioners in Coronation Ville and on Saturday we serve a delicious lunch with the word of God and some small toiletries to over 100 pensioners in Brixton.
Talitha is still working to finish the next course for the inmates at Kuthuma Sinthumule Correctional Center in Louis Trichard. It was a very fruitful and exciting year and we are grateful for our friends and supporters that kindly assisted us through this year and made this work possible.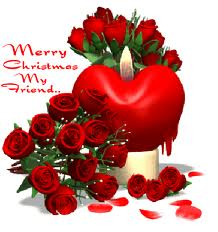 We've heard from some of our friends that they are closing or going away in the next few days. If you're one of them going away we wish you a safe journey and drive carefully. If you are staying behind we wish you a festive holiday season, some time of relaxation and to everyone most of all God's blessings.
This will be my last email for this year not because I don't care about you but I don't want to fill up your inbox while you're gone. We still continue to work and serve the people and will answer emails and receive prayer request and keep you in our prayers.
The question I'm asking here is WHAT IS CHRISTMAS TO YOU? Christmas is the one time the World is compelled to recognize Jesus–it's His Birthday! For unto you is born this day in the city of David a Saviour, which is Christ the Lord (Lk.2:11). Christmas is Love come down to Earth.
To many folks, it is the biggest holiday of the year.–A time when they don't have to go to work or go to school and are able to take their "Christmas vacation"!  But of course, to a lot of people, CHRISTMAS IS A LOT OF WORK! It's often a very busy and hurried time of rushing around from store to store and shop to shop, competing with multitudes of other shoppers who are all madly trying to buy gifts for all their relatives, friends, acquaintances, etc!
CHRISTMAS IS ALSO A SENTIMENTAL TIME TO MANY FOLKS, when they tend to dream about the "White Christmases" of yesteryear. Often, Christmas day itself gets sort of lost in the days and weeks surrounding it. In fact, many Christmas cards and signs, etc., simply state "Season's Greetings," with no mention of Christmas at all! Christmas trees, decorative and colourful lights, mistletoe, boughs of holly, snowmen, jingle bells, candy canes, etc., are all a part of this festive so-called "Christmas season."
THIS SENTIMENTAL, ALMOST FAIRY TALE-LIKE IDEA OF CHRISTMAS IS CARRIED TO THE EXTREME in the story that many parents tell their young children about a jolly old man with a long white beard named Santa Claus, who supposedly flies through the sky in his gift-laden sleigh which is pulled by flying reindeer! So, of course, these young children look forward to Christmas as the time when Santa will come to town and hopefully give them the new toys, gifts and candy they want!
IT SEEMS THAT MANY FOLKS HAVE JUST ABOUT COMPLETELY FORGOTTEN AND ELIMINATED THE TRUE MEANING OF CHRISTMAS ENTIRELY!
In a lot of places they no longer even call it Christmas, but "X-mas," and Christ is literally crossed out of Christmas! In many big cities all you see are signs of "Xmas Sale! Xmas Shopping! Merry Xmas!–Xmas! Xmas! Xmas!"
Following is a story that might explain Why Christmas? We pray that you will amongst all the shopping and festivities planned not to forget to take time with the man who's Birthday we celebrate.
Dear Lord bless our friends to overflowing so that they have something to share with those in need. Love wasn't put in your heart to stay; love isn't love until we give it away.
Josef & Talitha
Family Care Ministries/The Family International
Cell:             074 1688066
Landline:      011 4764130
Email:          josefactivated@gmail.com
Website:      www.familycareministries-sa.org
Why Christmas?
There was once a man who didn't believe in God, and he didn't hesitate to let others know how he felt about religion and religious holidays, like Christmas. His wife, however, did believe, and she raised their children to also have faith in God and Jesus, despite his disparaging comments.
One snowy Christmas Eve, his wife was taking their children to a Christmas Eve service in the farm community in which they lived. She asked him to come, but he refused.
"That story is nonsense!" he said. "Why would God lower Himself to come to Earth as a man? That's ridiculous!" So she and the children left, and he stayed home.
A while later, the winds grew stronger and the snow turned into a blizzard. As the man looked out the window, all he saw was a blinding snowstorm. He sat down to relax before the fire for the evening.
Then he heard a loud thump. Something had hit the window. Then another thump. He looked out, but couldn't see more than a few feet. When the snow let up a little, he ventured outside to see what could have been beating on his window. In the field near his house he saw a flock of wild geese. Apparently they had been flying south for the winter when they got caught in the snowstorm and couldn't go on. They were lost and stranded on his farm, with no food or shelter. They just flapped their wings and flew around the field in low circles, blindly and aimlessly. A couple of them had flown into his window, it seemed.
The man felt sorry for the geese and wanted to help them. The barn would be a great place for them to stay, he thought. It's warm and safe; surely they could spend the night and wait out the storm. So he walked over to the barn and opened the doors wide, then watched and waited, hoping they would notice the open barn and go inside. But the geese just fluttered around aimlessly and didn't seem to notice the barn or realize what it could mean for them. The man tried to get their attention, but that just seemed to scare them and they moved further away.
He went into the house and came with some bread, broke it up, and made a breadcrumb trail leading to the barn. They still didn't catch on.
Now he was getting frustrated. He got behind them and tried to shoo them toward the barn, but they only got more scared and scattered in every direction except toward the barn. Nothing he did could get them to go into the barn where they would be warm and safe.
"Why don't they follow me?!" he exclaimed. "Can't they see this is the only place where they can survive the storm?"
He thought for a moment and realized that they just wouldn't follow a human. "If only I were a goose, then I could save them," he said out loud.
Then he had an idea. He went into barn, got one of his own geese, and carried it in his arms as he circled around behind the flock of wild geese. He then released it. His goose flew through the flock and straight into the barn-and one by one the other geese followed it to safety.
He stood silently for a moment as the words he had spoken a few minutes earlier replayed in his mind: "If only I were a goose, then I could save them!" Then he thought about what he had said to his wife earlier. "Why would God want to be like us? That's ridiculous!" Suddenly it all made sense. That is what God had done. We were like the geese-blind, lost, perishing. God had His Son become like us so He could show us the way and save us. That was the meaning of Christmas, he realized.
As the winds and blinding snow died down, his soul became quiet and pondered this wonderful thought. Suddenly he understood what Christmas was all about, why Christ had come. Years of doubt and disbelief vanished like the passing storm. He fell to his knees in the snow, and prayed his first prayer: "Thank You, God, for coming in human form to get me out of the storm!"
-Author unknown, original story adapted by Keith Phillips
Jesus' Christmas Gift for You
My love is always there for you-any place, any time, day or night.
My love will descend to any depth to save, go any length to rescue.
It knows no stopping place; it knows no limit in giving.
I give you My love, infinite and true.
My love brings peace of mind when you are confused, rest when you are weary, and strength when you feel you cannot go on.
My love will calm your fears and give you courage in the face of despair.
My love can heal when your body is broken; it can soothe your heartaches and pain.
My love will ease your mind when it is troubled and weary; it will melt away tension, worry and strain.
My love is My Christmas gift for you.
It's always been there for you. Will you take it now?
Love, Jesus
———————————————————————————————————-