.
UNDP: Please join the e-Discussion on an integrated DRR-CCA mainstreaming framework
 Dear Colleagues,

UNDP is pleased to announce the launch of an 

electronic discussion (e-Discussion)

 to collect your views on a new 

integrated framework for mainstreaming both

 disaster risk reduction and climate change adaptation. We hope this will provide practical support for governments and development practitioners across the globe to mainstream disaster 

and

 climate risk into development decision making, and make the 2030 Agenda for sustainable development risk-informed. The first of three rounds of discussion 

starts today

, 

29 March

 through 

12 April

.

We would like to directly draw upon your first-hand experiences with existing frameworks and understand your expectations of an integrated mainstreaming framework. Learning from your success stories and the current challenges you are facing with mainstreaming and/or implementing existing frameworks, will be an essential step to preparing a user-friendly, practical and readily implementable framework.

We hope you will take the time to join us for the e-Discussion and encourage you to forward this invitation to colleagues and your networks.

Jo Scheuer

Director, Climate Change and Disaster Risk Reduction

Bureau for Policy and Programme Support

UNDP New York
.
——————————————-
.
With thanks and kind regards,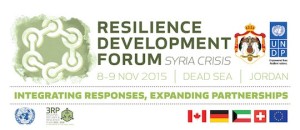 WATCH LIVE – closing of the Resilience Development Forum!
This document was circulated to all stakeholders in advance of the Resilience Development Forum (RDF), 8-9 November, Dead Sea. At this event, we expect new and renewed commitments in the areas of resilience inside Syria, social stability, aid architecture and the private sector. The Dead Sea Resilience Agenda requires political will to genuinely transform how we collectively respond to the protracted crisis.
Thank you to those who have contributed to the ongoing online discussion at resilience-forum.org/join-the-discussion. The comments here complemented the outcomes from the country consultations. People in this online discussion have called for a need to understand the root causes of the crisis and to listen to local solutions to build a more solid and inclusive dialogue. I encourage everyone to read the Agenda and continue to add your thoughts, ideas and recommended actions to support its implementation. Due to the important input we have received, we are pleased to announce that the online discussion will be extended until 12 November allowing the opportunity for a rich dialogue. Go to resilience-forum.org/join-the-discussion to participate.
Gustavo Gonzalez
Sub-Regional Development Coordinator
Sub-Regional Response Facility (Syria related-crisis)
.
——————————————————————-
.
NGO Sustainability: Articles of Interest
Dear Members and Friends,
Please see below summaries of recent news articles pertinent to the work of NGO Sustainability.
 ======================= 
A Better Way to Fight Climate Change by Jeffrey D. Sachs
Since the Europeans appear to be the most committed to combat climate change and their cornerstone program Cap-and-Trade is in deep waters, it is time for us to rethink about a better strategy. Presumably, there are two solutions, one being a massive shift from fossil fuels to renewable energy sources and the other carbon capture and sequestration (CCS) measures. However, both of these solutions are limited on a large scale due to technological constraints and intensive capital investment. In addition the boom of shale gas in the U.S. also bodes ill for progress in containing carbon emission given the pollution of hydraulic-fracturing technology. In comparison, a much better strategy is to introduce a carbon tax that starts low today and increases gradually and predictably. Part of the tax revenue could be channeled into subsidies for new low-carbon energy sources like wind and solar, and to cover the costs of developing CCS.
http://www.project-syndicate.org/commentary/lessons-of-europe-s-emissions-trading-system-by-jeffrey-d–sachs

Danbury's FuelCell Energy to Harness Landfill Gas
Danbury-based FuelCell Energy has entered into a contract to demonstrate a "tri-generation" fuel cell power plant near Vancouver, which would generate multiple revenue streams including electricity, heat, and renewable hydrogen, by utilizing landfill gas. It is crucial that the landfill gas is refined and purified before it is used in the power plant, which will be done in partnership with Quadrogen Power System. FuelCell Energy's leadership believes that this deal represents a precious chance to prove the commercial viability of its technology.
http://www.stamfordadvocate.com/news/article/FuelCell-tests-technology-at-landfill-in-Canada-4334402.php
In California, What Price Water? A Costly Desalination Plant Might Become a Bargain
After lagging for years in the United States, a 1-billion Carlsbad plant is being planned. With a "water purchase agreement", the San Diego County Water Authority has agreed to buy the water at costs doubling those of the most readily available alternatives. But it is projected that the desalinated water could be cheaper than the current water supply by 2024.
http://www.nytimes.com/2013/03/01/business/energy-environment/a-costly-california-desalination-plant-bets-on-future-affordability.html?pagewanted=all
Report Blames Climate Change for Extremes in Australia
Australian scientists have been particularly conservative in terms of connecting individual weather event to climate change. However, the frequency and ferocity of recent alternations of extreme droughts and flood, which incurred tremendous loss and casualty, have led them to conclude that climate change is the force driving and accelerating these events.
http://www.nytimes.com/2013/03/05/world/asia/australian-government-blames-climate-change-for-angry-summer.html
GE, Caterpillar Race to Create Natural Gas-Powered Locomotives
Since diesel displaced steam in 1950s, liquefied natural gas, given its current cost advantage, is poised to usher in the biggest change in fuel technology of the railroad industry. However, before the prospect of cheap gas awards, the technological challenges of developing a locomotive running on natural gas and bringing it to the railroad networks is awaited.
http://www.ctpost.com/news/article/GE-Caterpillar-race-to-create-natural-gas-powered-4334400.php
Best Regards,
Roma
 –
Roma Stibravy, President
www.unngosustainability.org
Renewable Energy/Women's Empowerment Voice at the United Nations
We represent three United Nations Economic and Social Council accredited organizations: Association of Former Industrial and Development Experts (AFIDE), Bangladesh Women Chamber of Commerce and Industry (BWCCI), Central and North Pakistan Women Chamber of Commerce and Industry (WCCI) promoting sustainable development, renewable energy, and the advancement of women.
.
—————————————————————————-
.
UN Development Helen Clark
"Priorities for a generation" to be set in 2015 – UN Development Chief
04 Jun 2015
http://www.undp.org/content/undp/en/home/presscenter/pressreleases/2015/06/04/-priorities-for-a-generation-to-be-set-in-2015-un-development-chief.html
https://www.facebook.com/UNDP/videos/vb.44015482829/10152822831577830/?type=2&theater
.
—————————————————————————–
.
[NGO News:] Special Accreditation for non-ECOSOC accredited NGOs now open for the United Nations Summit for the adoption of the post-2015 development agenda
     • Organizations with consultative status with the Economic and Social Council;
     • Organizations on the Commission on Sustainable Development (CSD) Roster; and
     • Organizations accredited to the World Summit on Sustainable Development (WSSD).
.
—————————————————————————–
.
CHANGE OF VENUE – DPI/NGO Briefing – Transitioning from the MDGs – 12 February 2015
This briefing will outline the United Nations role and strategy for transitioning from the historical achievements of the Millennium Development Goals to a transformational post-2015 development agenda that leaves no one behind in poverty or without dignity, in partnership with civil society.

Dear NGO Colleagues,
You are invited to attend the the DPI/NGO briefing that will take place on 12 February, 2015
PLEASE NOTE THE CHANGE OF VENUE
—————————————————————-
UN Chair NGO/DPI Executive Committee
Dr. Anne-Marie Carlson
http://webtv.un.org/watch/anne-marie-carlson-65th-un-dpingo-conference-opening-session/3751856087001
—————————————–
A Message from Your NGO/DPI Executive Committee
Dear Fellow NGO Representatives,
THE NGO/DPI EXECUTIVE COMMITTEE
SEEKS YOUR HELP – YOUR CONTRIBUTION WILL GO A LONG WAY 
Another successful NGO/DPI Conference has concluded and we are very proud of what was accomplished, including:
Unique and entertaining Opening and Closing ceremonies
Phenomenal networking opportunities for NGOs to interact with diplomats, UN officials, policy experts, scientists, educators, businesses, trade unions, parliamentarians, activists, local authorities, community organizers, environmentalists, youth groups, older persons, indigenous peoples, people with disabilities, women's groups, etc.
Practical workshops;
Interesting speakers;
Informative roundtables;
Off-site activities with local NGOs;
A conference reception which provided additional, useful, networking opportunities;
A substantive Post-Conference Declaration.
The NGO/DPI Executive Committee, of which I am Chair, works in close partnership with the United Nations Department of Public Information (DPI). Organizing the NGO/DPI conference is one of the many activities it undertakes to represent the concerns and interests of over 1,500 non-governmental organizations (NGOs) associated with DPI.
The Executive Committee is comprised of eighteen NGO representatives elected by organizations officially associated with DPI.  The Executive Committee was founded, among other things, to provide leadership and strategic direction for the NGOs with respect to their association with DPI and to help NGOs become more knowledgeable about, and make effective use of information on the U.N.'s purpose, policies, program and activities.
Other activities undertaken by the Executive Committee to benefit the NGO community include organizing the popular communications workshops, youth programs, networking events and outreach to NGOs associated with DPI throughout the world.
We are planning a full program of NGO activities in the year ahead, building on the successes of the past conference.  As we learned this past year, the intensive efforts needed to mount a successful conference; providing opportunities for NGOs in developing countries to participate and undertaking other activities for NGOs; imposes significant financial burdens on the all-volunteer DPI/NGO Executive Committee.
The NGOs are critical to the success of the United Nations. We are the voice of Civil Society and it is through all of our efforts that the U.N. and its member states succeed. The NGO contributions to the U.N. are vital to its success.  It is through your involvement that we have been able to bring issues to governments.  Your NGO is an important part of this activity.
We need your help.  Your donation to support our activities will also be a testament of your support of the critical work of the U.N. and also of NGOs, which have made, and continue to make valuable and significant contributions to the United Nations by drawing world attention to global issues; suggesting, creating and implementing ideas and program; disseminating unbiased information; and mobilizing public opinion in support of the United Nations.
Please do your part to have your voice heard at the U.N. and contribute $25.00, $50.00, $100.00 or more.  You may contribute online using Network for Good, using this link -
https://www.networkforgood.org/donation/MakeDonation.aspx?ORGID2=134053580
Or you may send a check payable to NGO/DPI Executive Committee to:
NGO/DPI Executive Committee
P.O. Box 3382
New York, New York, 10163
We thank you for your support and look forward to seeing you at next year's conference.  We also welcome any suggestions you may have.  Send us your views on how better we can serve you.
                                                                                                            Yours sincerely,
                                                                              Anne-Marie Carlson
                                                   Chair, NGO/DPI Executive Committee
Having approximately 2500 NGOs – the largest attendance ever — representing about 100 NGO organizations around the world coming together at the UN after an absence of 7 years;
Being part of the many enlightening sessions and excellent workshops offered providing new thoughts, directions and opportunities;
Hearing the excited buzz coming from the many corners of UN HQ as NGOs networked with others and seeing the many smiles as they moved together from place to place;
Uniting under the banner of the conference declaration on ways to move forward.
SPEECH BY SAMANTHA POWER, US AMBASSADOR TO THE UN
CONFERENCE KEYNOTE ADDRESS
HER EXCELLENCY SAMANTHA POWER PERMANENT REPRESENTATIVE OF UNITED STATES OF AMERICA TO THE UNITED NATIONS
Photo credit: UN DPI/NGO
Her Excellency Ambassador Samantha Power, Permanent Representative of United States of America to the United Nations, delivered the keynote speech at this morning's opening ceremony. Her address was punctuated with enthusiastic applause as NGO representatives listened from the Trusteeship Council Chamber and two overflow rooms.
Emma Hansen
Pax Christi International Intern / University of Toronto Student
For Ambassador Power's verbatim address, go here
DPI/NGO CONFERENCE WORKSHOPS
Organized by NGOs for NGOs, led by panelists with expertise in the relevant area, workshops offer vital opportunities to share experiences, good practices and common challenges; draw attention to little-known or emerging issues, and foster collaboration and partnership among NGOs.By Elisabeth Shuman
Energy and Climate Action Workshop
The Public-Private Alliance Foundation (which has recognized status with DPI and ECOSOC) organized a well-attended workshop on Energy and Climate Action, held on 29 August as part of the 65th UN DPI/NGO Annual Conference.
Ben J. Margolin, Intern, Public-Private Alliance Foundation and
Jeanne Betsock Stillman, President, UNA-Southern
New York State Division
Read More Here
YOUR REGIONAL NGO COORDINATORS
Regional NGO Coordinators are non-voting members of the NGO/DPI Executive Committee. They support regional NGO activities through consultation and advice and encourage regional NGOs to associate with the Department of Public Information. They meet with academics, the media and youth and mobilize support for UN-related projects and programs. Regional and National NGO Coordinators serve one term of up to four (4) years maximum.Lester Wilson, ChairExecutive Committee Outreach Subcommittee 
Valerie Obot
REGIONAL NGO COORDINATOR IN NIGERIA
DR. VALERIE OKON OBOT     
Dr. Valerie Okon Obot is the Chief Medical Officer, the State Tuberculosis and Leprosy Control Officer and a Deputy Director in the Ministry of Heath in Uyo, Nigeria. She is a member of the Medical Women¹s International Association, an NGO associated with the UN Department of Public Information. 
Azza ElSherbiny
REGIONAL NGO COORDINATOR IN EGYPT
AZZA ELSHERBINY 
Ms. ElSherbiny has had a long career in education, both as teacher and school principal, and is well known for her administrative skills and educational improvement efforts in the Middle East. She is the Director of Programs for Seeds of Peace, an NGO associated with the Department of Public Information.
Exequiel Lira Ibañez
REGIONAL NGO COORDINATOR IN CHILE
EXEQUIEL LIRA IBANEZ
Mr. Lira Ibañez is a corporate and comercial banker. He has been a member of the Rotary Club de Santiago since 1985 and coordinated its application for association with the Department of Public Information, approved in May 2014. 
REGIONAL NGO COORDINATOR IN FIJI
EMELE DUITUTURAGA
Emele Duituturaga
Mrs. Duituturaga is a Fiji national and the Executive Director of the Pacific Islands Association of Non-Governmental Organisations (PIANGO), a regional coordinating body for national umbrella NGOs in 21 Pacific Island countries and territories. PIANGO's primary role is to be a catalyst for collective action, to facilitate and support coalitions and alliances on issues of common concern, and to strengthen the influence and impact of NGO efforts in the region
CONFERENCE COMMENTS FROM THE NGO/DPI EXECUTIVE COMMITTEE REGIONAL COORDINATORS
Sitting in the big conference hall of the UN was an awesome experience. I enjoyed most the networking, because I like the idea of people from around the world getting together and working towards the same goal. The reception on the UN terrace was such an elegant event, I will always cherish memories of that gathering, the view from the terrace, meeting with new people, learning about others' initiatives, expanding my networking possibilities. All of this made the Conference a great event for me.Azza ElsherbinyNGO/DPI Executive Committee Regional Coordinator in EgyptSeeds of PeaceI have many follow-up ideas for Rotary Club de Chile and have been explaining to my colleagues that we must attend the 66th DPI/NGO Conference and start planning a Rotary workshop.
Exequiel Lira Ibáñez
NGO/DPI Executive Committee Regional Coordinator in Chile
Rotary International de Santiago
65th ANNUAL UN DPI/NGO CONFERENCE
AFRICA IMPUT/NETWORKING SIDE EVENT
I was honored to chair a two-day side event organized by the planning committee for the African Networking Group to discuss the theme of the conference. The turnout was phenomenal and the discussions represented a breakthrough for many of the NGO representatives. Everyone particularly appreciated sharing contact information and we have set up a listserv to keep in touch.Dr. Valerie Okon ObotNGO/DPI Executive Committee Regional NGO Coordinator in NigeriaMedical Women's Association of NigeriaRead More Here
NEWS FROM REGIONAL NGO COORDINATOR IN FIJI 
The United Nations 3rd Small Islands Developing States Conference
1-4 September 2014
Apia, Samoa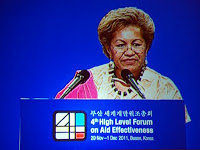 Emele Duituturaga
With 2014 declared the Year of Small Island Developing States, the 3rdInternational Conference on Small Island Developing States (SIDS) was held in the Pacific Island state of Samoa, attended by over 2,000 participants from UN member states, civil society and relevant stakeholders. It was described by UN General Assembly President John Ashe as a truly transformative occasion, with a marked change from the usual New York setting to that of an island nation with its strong cultural traditions and pristine beauty, but visibly vulnerable to rising seas levels.
Emele Duituturaga
PIANGO   
Read More Here 
REGIONAL COORDINATOR IN NIGERIA
SOCIO-ECONOMIC RESTORATION OF MY FIRST MDR-TB PATIENT*
I work as the Tuberculosis Program Manager in Akwa Ibom State, Southern Nigeria. My job entails management, coordination, and supervision of all TB programme activities at state and local government levels. My first MDR-TB patient was a 30-year-old bank staff member in one of the high-ranking multinational banks in Nigeria. 
Dr. Valerie Okon Obot,  
MEDICAL WOMEN ASSOCIATION OF NIGERI 
* Multidrug-resistant tuberculosis (MDR-TB)
Read More Here
The United Nations at 70 - Making a Difference
 Committee on Teaching About the United Nations'
Sixteenth Annual Conference at the UN
Friday, 30 January 2015
Join us as we celebrate the "only Organization that has the worldwide membership (193 nations), the global reach and universal legitimacy" to tackle today's many international concerns.
UPCOMING EVENT
"Barbershop Conference"
Changing the discourse among men on gender equality
United Nations Headquarters
New York-14-15 January 2015
Ambassador Henry MacDonald
Gender equality is one of the most
significant human rights issues and it is also central to sustainable development. Gender inequality harms women and girls and the whole of society; it holds back communities,and cripples nations.
Evenso, too often, as women's sole responsibility. Without the engagement of all of society, including men and boys, in this fundamental topic, gender equality cannot be fully achieved. It is therefore crucial to bring all men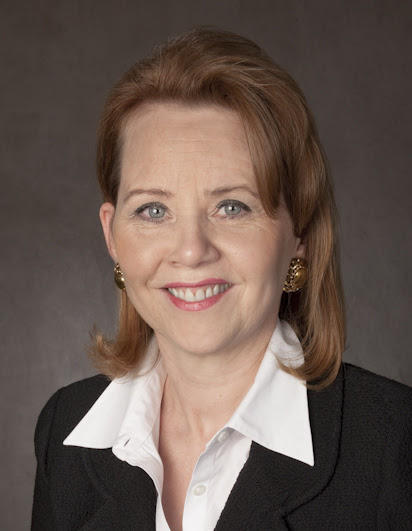 Ambassador Greta Gunnarsdottir
and boys into this conversation.
H.E. Henry MacDonald
Permanent Mission of Suriname to the United Nations
H.E. Greta Gunnarsdottir
Permanent Mission of Iceland to the United Nations
Read More Here
————————————————————————–
Emma Watson, with UN Women, at the launch of the
He for She Campaign, United Nations:
Emma Watson's HeForShe Address at the United Nations for UN Women, Sept 20, 2014
11 and 12 February 2015
United Nations Headquarters 
This winter's Youth Assembly at the United Nations will focus on "Bridging the Gap between Global Development and Youth Employment."
UPCOMING EVENT
"At the Crossroads of the Arts and Diplomacy" 
December 4-5, 2014
ECOSOC Chamber, United Nations Headquarters
Discover, share, expose, and develop 'the human side of diplomacy' in a new program aimed at understanding the crossroads between the culture, arts, and humanities, and how they can affect international diplomacy.
Guests Include:
H.E. Ambassador Angelo Antonio Toriello,
Humanicy's Creator and Concept Director,
Permanent Mission of Sao Tome and Principe 
H.E. Ambassador Asoke Kumar Mukerj,  
Permanent Mission of India
Jeffrey Brez, UN Department of Public Information
Peter Yarrow, Singer/Songwriter (Peter, Paul, and Mary)
Sushmita Sen, Bollywood film star and Miss Universe 1994
Shamina DeGonzaga and Gala Narezo, What Moves You
Joanna Sherman,
Bond Street Theatre (NGO DPI Associate)  
Live via webcast, from Afghanistan