.
Global Landscapes Forum Updates – Mind the Deadlines, Youth Opportunities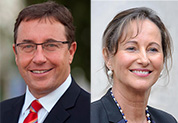 High-level speakers, 2015

France's environment minister Ségolène Royal and UNEP Executive Director Achim Steiner have confirmed they will speak at the 2015 Global Landscapes Forum in Paris on 5-6 December, 2015.
More than 250 speakers will take part in the event, including:
Baroness Ariane de Rothschild, banker, businesswoman and philanthropist
Ngozi Okonjo-Iweala, former finance minister of Nigeria
Abdon Nababan, Secretary General of AMAN
http://us7.campaign-archive2.com/?u=68cb62552ce24ab3c280248d7&id=fc8d81d18b&e=48c29ba922
.
——————————————————————————–
.
Invitation — Nov. 10 Special Event – Building a Sustainable Present: What can 1 person do? [Live Streaming available]
News & Updates from the Peace Education Initiative
What Can One
Person Do?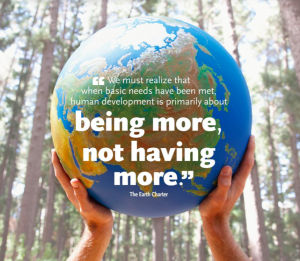 Tuesday, November 10th, 3-5pm
The University of Toledo
Student Union Room 2584
View this email in your browser
.
—————————————————————————–
.
China's water crisis opens giant market for business
.
 China's water crisis opens giant market for business
Dear Ms.  Helene Oord, / Worldview Mission Int'l
Registration for your free visit to Aquatech China is open!
Visit Asia's leading environmental business platform for solid waste, air pollution and the entire water and waste water sector. Connect with thousands of water professionals in only three days' time.
China's water crisis opens giant market for business
China's urgent need to address water shortage and pollution issues means that business opportunities are plentiful. As one of the world's fastest-growing economies, China is facing a looming water crisis; its factories, farms and more than one billion people need more clean water than its water sources can provide. The Chinese government is investing in improving the water sector while depending on non-Chinese companies for the technologies and knowhow.
Sneak preview 1st China water report CDP 2015
Programme leaflet_ILF AT China 2015_April9
  VIP invitation letter_ ILF 2015_Helene
.
———————————————————-
.


.
If you can make it to France, this is a good conference.
 ICCB-ECCB Early Bird Registration Deadline
Trish Clay
ICCB-ECCB Early Bird Registration Deadline is Approaching 
Bonjour Colleagues!
Don't forget that the early bird registration period for ICCB-ECCB 2015 closes in less than three weeks!
Register by 1 May to:
Save up to €92 on your registration, and
Increase your chances of enrollment in pre-and post-congress training sessions.
If you are presenting a poster or talk, you must register by 1 May or your presentation will be cancelled from the scientific programme. Similarly, all short courses, symposia, workshops and round table discussions for which there isn't at least one organizer registered by 1 May will be cancelled from the scientific programme.
Important: An earlier registration date is required if you want to stay in the university residence hall and/or attend select field trips.
Register before 29 April to:
Secure affordable university residence housing (€25 per night), and
Attend select field trips as some trips will be cancelled if they're not full by 29 April.
---
Volunteer Opportunities at ICCB-ECCB
Students and attendees from developing countries who volunteer to work for eight hours at the Congress will receive a rebate equal to 50% of the cost of registration (disbursed after the Congress). We accept a limited number of volunteers so the sooner you register the better your odds of being accepted.
ICCB-ECCB Lodging Options
August is a busy tourism season in Montpellier. Visit the accommodations page of the ICCB-ECCB website to search for lodging that is right for you. The sooner you secure your room, the better your chances of staying in a location that is convenient to Le Corum, the venue for ICCB-ECCB. 

ICCB-ECCB on Social Media
Follow @ICCB_ECCB on Twitter and like us on Facebook for the latest information and updates from the Congress. Join the conversation now when you include the official Congress hashtag #ICCB2015 in your tweets. You may also RSVP to the Congress Facebook Event to see who is coming to Montpellier and to stay connected with your fellow attendees.
Funding Opportunity for Students from Latin America & the Caribbean
SCB's Latin America & Caribbean Section is offering four scholarships valued at $2,000 each to help students from the region attend ICCB-ECCB and present their work. The deadline to apply is 17 April. More…
We look forward to seeing you in Montpellier!
2015 ICCB-ECCB Local Organizing Committee
Questions? Email iccb-eccb2015@europa-organisation.com

——————————————————-
 .
Post-2015 Event Invitation (20 April, UNHQ in NYC): Engaging with the Media
.
INVITATION
Stakeholder Workshop: Engaging with the Media

Monday 20 April
15:00-18:00

UN Secretariat, Conference Room 11
UN Headquarters, New York

(please note you will need a valid UN grounds pass to access the venue)
This event is aimed at post-2015 stakeholders who need a greater understanding of how to communicate with a wider audience by engaging with the media. The session will be led by media trainer and former BBC journalist David Thomas.
Topics being covered include:
How to identify target audiences
How to hone key messages
How to prepare for interviews with journalists

—————————————
.

DIPLOMAT MAGAZINE
.
INVITATION TO THE NATIONAL DAY OF THE REPUBLIC OF PANAMA
Hilton Hotel, The Hague, Tuesday Nov 25th 2014,  from 17:00 to 19:00
Dear Sir, Madam,
His Excellency Mr. Willys Del Valle, Ambassador of the  Republic of Panama to the Kingdom of the Netherlands, kindly requests  the pleasure of your company to attend a reception on the occasion of the 111th Anniversary of the National Day of the Republic of Panama and the recent presentation of his Letters of Credence to His Majesty King Willem-Alexander.
Venue:
Hilton Hotel, The Hague, Tuesday Nov 25 from 17:00 to 19:00.
Please find invitation enclosed.
Sincerely,
Publisher assistants.
Diplomat Magazine, 'filling the diplomatic gap' Zuid-Hollandlaan 7, 2596 AL Den Haag, the Netherlands.
If you wish to email us your press-releases and articles for publication, please read the following guidelines: 
http://www.diplomatmagazine.nl/submitting-your-articles/
  Please note that members of our staff are all volunteers. Should you need to talk to us, please leave your personals and we will try to contact you as soon as possible.  
diplomatmagazinenl@gmail.com
 username is administered by several members of our volunteer staff.
 INVITATION TO PANAMA RECEPTION
——————————————————————————————————
INVITATION​: Forum on Global Citizenshi​p, 18 November, 9:00am-1:3​0pm  NY
—————————————————————————————————–
— BEYOND THE HEADLINES —
THE SITUATION IN SYRIA PROVIDING MEDICAL RELIEF DURING CONFLICT       

— BEYOND THE HEADLINES —
THE SITUATION IN SYRIA PROVIDING MEDICAL RELIEF DURING CONFLICT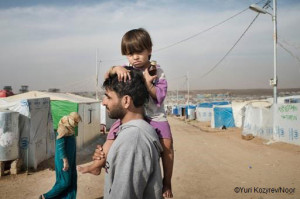 Dr. Deane Marchbein Doctors Without Borders/Médecins Sans Frontières
Now into its fourth year, the war in Syria has killed more than 150,000 people and driven an estimated 9 million people from their homes. Doctors Without Borders/Médecins Sans Frontières (MSF) has been working on the ground in Syria and in neighboring countries since the onset of the conflict, first supporting medical facilities with supplies, then establishing independent facilities. Unable to receive permission from Damascus to work in Syria, teams set up projects in opposition-held areas, primarily in the country's northern border regions. All told, MSF teams in Syria had conducted more than 7,000 surgeries, 54,000 emergency room interventions, and 88,000 outpatient consultations. In addition to responding to mass casualty events, medical teams have also offered services ranging from primary health to maternal to chronic disease care. Dr. Deane Marchbein, joined Doctors Without Borders/Médecins Sans Frontières in 2006 to work as an anesthesiologist in MSF's surgical program in Ivory Coast and now serves as president of MSF-USA Board of Directors. She has recently worked with MSF in Afghanistan, Syria, and Lebanon. She served as an anesthesiologist with MSF in Democratic Republic of Congo, Haiti, Libya, Nigeria, South Sudan, Afghanistan, and Syria, and as a medical doctor in Libya and Lebanon. She was formerly the business manager and chairperson of the anesthesia department as well as the director of the intensive care unit at Lawrence General Hospital in Lawrence, Massachusetts. Dr. Marchbein now works for Massachusetts General Hospital and the Cambridge Health Alliance.
Thursday, November 13, 2014, 12:30 p.m. Luncheon and Program
Institute of International Education 809 UN Plaza, 12th Floor (1st Ave., between 45th & 46th) New York, NY 
Space is limited. Advance registration is required.
WFPG Members — $25      Non-Members — $40
Checks should be made payable to: WFPG, 1615 M St, NW, Suite 210, Washington, DC 20036. Cancellations must be made two business days in advance or you will be held responsible for the fee. Please direct any questions to 202-429-2692 or programs@wfpg.org. 
————————————————————————————————-
Invitation 2 December UNHQ NY: An Interactiv​e Discussion on Participat​ory Monitoring and Accountabi​lity
We are pleased to invite you to the event:  Making Rights a Reality for All: An interactive Discussion on Participatory Monitoring and Social Accountability, hosted by the Governments of Canada, Peru and Republic of Korea with support from UNICEF, UN Women, UNDP and The World Bank.
For more information, please see below or download the invitation here: http://www.worldwewant2015.org/file/467084/download/509055
Please note that the organizers cannot provide grounds passes to enter the UN Complex.  All attendees must be in possession of a UN Grounds Pass or be able to obtain a pass through your affiliated organization.  (The event will also be available on UN TV for those unable to attend in person).  We hope to see you there!
Date: 2 December 2014
Time:  2:30-3:00 PM: Coffee, tea and pastries available
3:00-5:00 PM: Panel Presentation and Interactive Discussion
Venue: UN Secretariat North Lawn Building, Conference Room 6
Opening Remarks:
•       Ambassador Guillermo E. Rishchynski, Permanent Representative of Canada to the United Nations
•       Ambassador Oh Joon, Permanent Representative from the Republic of Korea.
Panel:
•       Ambassador Gustavo Meza Cuadra, Permanent Representative of Peru to the United Nations
•       Nicholas Alipui, Director and Senior Adviser, Post-2015 Unit, UNICEF
•       Elizabeth D. Gibbons, FXB Center for Health and Human Rights, Harvard School of Public Health
•       Grace Farraj, SVP and Global Client Service Lead, Nielsen
Moderator:
•       Maria Poli, Senior Governance and Social Accountability Adviser at the World Bank's Global Partnership for Social Accountability (GPSA).
Please note the Panel will be followed by a 1 hour interactive discussion, so please come prepared with your comments and questions!
RSVP (REQUIRED) by 1 December:
http://goo.gl/forms/y6fo4v8n4G
Questions?
Contact Anna King: aking@unicef.org  or Nicola Brandt: nbrandt@unicef.org
This message was sent by: Inequalities Consultation, inequalities@worldwewant2015.org, World We Want 2015, 304 East 45th Street, New York, NY 10017
—————————————————————————————————-