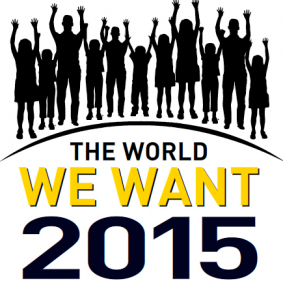 http://worldviewmission.nl/?page_id=6920
http://worldviewmission.nl/?page_id=134
 http://worldviewmission.nl/?page_id=12236
http://worldviewmission.nl/?page_id=3133
http://worldviewmission.nl/?page_id=70
.
.
———————————————————————————-
.
Towards the implementation of a transformative post-2015 development agenda – Organizational Engagement
 Mr. Ali Shahbaz – Sustainable Development Policy Institute – Pakistan, 2016
Dear Friends and Colleagues,
We are pleased to learn that UNSD Education Caucus Youth member, Mr. Ali Shahbaz's [Pakistan] talk during the UN High-level Thematic Debate on Strengthening Cooperation between the UN and Regional and Sub-regional Organisations May 4 2015, can now be viewed in full:
https://www.youtube.com/watch?v=b55YlbdYvJg&feature=share
As Ali finishes up his last year of schooling, sending out his applications to universities and interviews with alumni, he turned 18 last September and now meets the UN age requirement  for participation, we look forward to his many contributions to furthering our work.  Congratulations Ali and thanks for making this video available to share with our colleagues and networks.
All the best,
Pam Puntenney and Bremley Lyngdoh
UNSD Education caucus Co-Chairs
Co-coordinators Climate Change
__________________
Dr. P. J. Puntenney
Environmental & Human Systems Management
1989 West Liberty
 Ann Arbor, MI  48103  USA
Cell: +1-(734) 352•7429
Landline: +1-(734) 994•3612
.
———————————————————————————
.
Post-2015: Text for adoption at the UN Summit on the Post-2015 Development Agenda
TO UN DESA NGO MAJOR GROUP & OTHER STAKEHOLDERS — FYI
There will be a coordination meeting for MGoS at 5:30 pm, CR 4.
Subject: Post-2015: Text for adoption at the UN Summit on the Post-2015 Development Agenda
To: Lotta Tahtinen <tahtinen@un.org>
Cc: lhtahtinen@un.org
Dear All,
The co-facilitators have forwarded the below text to Member States for adoption at the UN summit on the post-2015 development agenda. The IGN plenary will reconvene at 7 p.m. today in conference room 1. Regarding the Preamble, the co-facilitators continue to respect the work of the membership on this matter and have made the adjustments accordingly. Taking into account the comments of Member States, the co-facilitators have provided an alternative Preamble for consideration which is significantly shorter. Both are included in the attached text.
Kind regards, Lotta
Lotta Tahtinen | Stakeholder Engagement Programme Coordinator
Division for Sustainable Development | DESA
United Nations | Room S-2619 | Email: tahtinen@un.org
Tel: +1 (917) 367-2212 | sustainabledevelopment.un.org
.
————————————————————————————-
.
Post-2015 Development Agenda: Connecting the Dots on the Ocean SDG
Connecting the Dots on the Oceans
ON 22 JULY 2015.
Written by Alvin Leong (LLM, JD), an energy and environmental policy advisor and fellow at the Pace Global Center for Environmental Legal Studies.
The global ocean is in peril, driven by years of over-exploitation of marine resources, destructive fishing, overfishing, marine pollution, habitat destruction, biodiversity loss and weak governance, and increasingly threatened by climate change.
Will this protracted, dispiriting decline prove to be irreversible?
The Sustainable Development Goals (SDGs), which is to be part of the Post-2015 Development Agenda to be adopted by the United Nations General Assembly in September 2015, contain an "Ocean SDG" (SDG 14), which is to "conserve and sustainably use the oceans, seas and marine resources for sustainable development".
http://www.sustainabledevelopment2015.org/index.php/blog/1655-connecting-the-dots-on-the-oceans
.
————————————————————————————–
.
.
http://www.worldwewant2015.org/inequalities
http://www.dipity.com/2015Inequalities/
http://www.worldwewant2015.org/node/286845
http://www.worldwewant2015.org/PeoplesVoices
http://www.un.org/disabilities/default.asp?id=1590
 http://www.worldwewant2015.org/inequalities
http://campaign.r20.constantcontact.com/render?
http://sustainabledevelopment.un.org/content/documents/3145UNDG-PeoplesVoicesIssueBrief-30JAN14.pdf
 Governance targets and indicators for post 2015
http://www.dipity.com/2015Inequalities/
http://www.iag-agi.org/Governance-targets-and-indicators.html?goback=%2Egde_5069398_member_5834955999693279232&lang=fr
Do you have your Accommodations + All Set for the DPI NGO Conference?
2000 Registered; A Rich To-Do Schedule:
And Accommodation + Offerings to Help Out-Of-Towners Navigate & Networkers Network  Better
At the DPI NGO Conference  * NYC *  27-29 Aug 
This email was sent to worldview.mission@gmail.com   by     dpingoconference@faf.org
———————————————————————
.
TWN Info Service: Post-2015 Development Agenda: Concluding negotiations amidst differences
Third World Network
Subject:   TWN Info Service: Post-2015 Development Agenda: Concluding negotiations amidst differences
To: "CPG4SD" <CPG4SD@googlegroups.com>Paul Quintos
Title : TWN Info Service: Post-2015 Development Agenda: Concluding negotiations amidst differences
Date : 26 July 2015
Contents:
TWN Info Service on TWN Info (UN Sust Dev., Trade, Finance, Climate)
26 July 2015
Third World Network
www.twn.my
Dear friends and colleagues,
The final scheduled negotiations on the Post-2015 Development Agenda are taking place at the United Nations headquarters in New York from 20 to 31 July 2015.
We are pleased to share with you the first of a series of articles by the Third World Network team reporting from New York.
With best wishes,
Post-2015 Development Agenda: Concluding negotiations amidst differences
New York, 25 July (Ranja Sengupta) – The final two weeks of scheduled negotiations to wrap up the Post-2015 Development Agenda began in New York on Monday 20 July amidst differences over some key issues that have significant implications on the actual framing of the outcome.
United Nations Member States are supposed to agree on the final Outcome Document by this week so that it can be formally adopted during the September UN General Assembly session.
The discussion of the first week focused on various components of the Post-2015 Agenda, namely, the Declaration, the Sustainable Development Goals (SDGs) and Targets, the Means of Implementation (MOI) (and global partnership); and finally the follow-up and review. While general concerns and the Declaration were discussed the first two days, the last three issues were allocated one day each.
The Co-facilitators are expected to come out with a revised draft between Saturday (25 July) and Monday (27 July). As Ambassador Macharia Kamau of Kenya, one of the Co-facilitators of the negotiations, explained, the document is likely to get adopted in the second week as soon as the Co-facilitators feel that they can get consensus (on the document) in the room. It will then go to the September UNGA session for its formal adoption in a high level session. The other Co-facilitator is Ambassador Donoghue from Ireland.
However, differences continue to persist over several critical issues. Common but differentiated responsibilities, the notion of 'family' and foreign occupation were contested issues in the Declaration discussion. During the 22 July discussion on goals and targets, the role of the Chapeau crafted by the Open Working Group on SDGs and the 'technical proofing' exercise (by the UN secretariat) on 21 targets saw several issues that needed to be resolved, including the most important one of whether any changes to the SDGs would be acceptable at all. The discussion on MOI on Thursday (23 July) was fraught with tension over how, where and if, to include the outcome document of the Third International Conference on Financing for Development (the Addis Ababa Action Agenda adopted on 16 July), into the Post-2015 Development Agenda.
The first day of the ongoing negotiations (20 July) heard statements from the Group of 77 and China, as well as several other Member States on the broad state of play as well as the Declaration.
The G77 and China reminded that, "this Agenda is not being agreed to in a vacuum. It is a continuation of the work that has been so successfully undertaken under the framework of the MDGs and it addresses unfinished business. The negotiations of this Agenda are also taking place against the backdrop of the Rio+20 Conference on Sustainable Development (2012), the recently concluded Financing for Development (FfD) Conference and the still-ongoing UNFCCC climate change negotiations. While the Agenda will stand on its own, it will draw on the support of the FfD and UNFCCC outcomes, as well as the outcomes of other multilateral meetings…"
(The 21st meeting of the Conference of Parties to the UN Framework Convention on Climate Change – UNFCCC – will take place in December in Paris.)
Maldives speaking on behalf of the Alliance of Small Island States (AOSIS) suggested inclusion of reference to SIDS in the text. They requested clarification on the categorisation of some countries as vulnerable and suggested "listing of countries in special situations be consistent throughout the document with the Rio+20 language". AOSIS suggested the title should be "Transforming our world for 2030: A Sustainable Development Agenda for Global Action".
Benin speaking on behalf of the Least Developed Countries (LDCs) suggested the title of the document should be Agenda for Global Action to Transform our World by 2030". Benin wanted references to LDCS strengthened in several paragraphs, adding that "without significantly strengthened global partnerships for development, LDCs will not be able to achieve the SDGs".
Brazil referred to the FfD process as a valuable independent process with a scope and challenges of its own. "The Addis Outcome supports Goal 17 and other means of implementation of the SDGs – as stated in its paragraph 19. They complement the existing Goal-specific MoIs, as well as stand-alone Goal 17, which are integrated and should be preserved as they are – as essential elements of the framework of goals and targets of our universal agenda," Brazil said.  It hailed the dedicated and integrated follow-up and review for FfD, "which will contribute to the overall follow up and review of implementation of the Post-2015 Development Agenda", as well as the establishment of the Technology Facilitation Mechanism.
Brazil expressed its regret over the lack of consensus on the intergovernmental tax body and said "notwithstanding the progress achieved in Addis, we regret that was no consensus to upgrade the (UN) Tax Committee to an intergovernmental body, as proposed by G77 and China and widely supported by civil society and renowned economists and policymakers around the world, not to mention the media, whether specialized or not".
The European Union said, "we welcome the continuing attempts to create a compelling, communicable and action-oriented narrative in the preamble and Declaration, which underlines the integrated nature of the agenda … Likewise we need a better narrative of what the new Global Partnership means and the principles that underpin it".
The EU also added in a later statement that they wanted "to see a very clear affirmation that the Addis outcome is both integral and fundamental to post-2015 implementation" in Paragraph 33.
THE DECLARATION
The negotiation on the Declaration was first launched during the February session this year and the discussions were surprising in their intensity as the Co-facilitators suggested new text and a preamble, drawing somewhat from the Secretary-General's Report and its framework of the six elements including dignity, people, prosperity, planet, justice, and partnership. The SG's report and the six elements were criticized for failing to mention the agreed SDGs even once. However, it had found strong support in the developed countries. Current iterations of the elements have come down to five P's, namely, people, planet, prosperity, peace and partnership.
While the developing countries had showed an openness to discuss the formulation in terms of these elements, they had argued that the Chapeau to the SDGs as agreed in the Open Working Group, should be the basis for this segment of the Post-2015 Development Agenda. The principles of Common but Differentiated Responsibilities, and of Universality but keeping in mind the differentiation aspect, were challenged by several developed countries. The challenge posed by heavy references to multi-stakeholder partnerships was another issue raised by developing countries, and most clearly articulated by Brazil.
(For earlier articles on the negotiations on the Declaration, please see Post-2015 Development Agenda Declaration (Part I): One Step Forward, Two Steps Backward?  by Ranja Sengupta & Mirza Alas, 5 March 2015
and Post-2015 Agenda Declaration (Part II): Deep North-South Differences  by Ranja Sengupta, 10 March 2015.)
The current preamble to the Declaration encompassing the 5 P's was a matter of some discussion.  G77 and China said the preamble should be fully reflective of and not inconsistent with the Declaration, and they also wanted clarity on the link between the preamble and the SDGs. The Group also emphasized the need to "reflect the inter-linkages between the three dimensions of sustainable development under each of the P's in order to avoid placing the issues in silos".  
The Group also called for the "inclusion of language in the preamble that contextualizes the Agenda and which reflects the fact that the Agenda is intended to build on the achievements of the MDGs (Millennium Development Goals) and at the same time seeks to address unfinished business".
The Group went on to give specific suggestions on the P's including adding a reference to sustainable consumption and production. On the Declaration, it also said "in accordance with several UN Resolutions, the outcome document should explicitly indicate that every State has, and shall freely exercise, full permanent sovereignty over all its wealth natural resources and economic activity". 
On paragraph 27 on climate change, the Group reiterated that the language in the Declaration should not prejudge the Paris outcome (in December when the UNFCCC Parties meet).
Maldives on behalf of AOSIS said the current preamble goes further in citing the goals but "unfortunately it still reorganizes the goals into new categories and is not an accurate representation of the declaration or the comprehensiveness of the SDGs".  It suggested the preamble could overshadow the Declaration and "we are not married to its inclusion". However AOSIS agreed to continue to work on the preamble and suggested inclusion of the words "people centered" and "resilience".  The Group had several specific suggestions on the declaration language including specific references to SIDs, a clear articulation of the link between climate change and sustainable development, and reference to the Samoa Pathway in paragraph 34.
(The Samoa Pathway is the Outcome Document of the Third International Conference on Small Island Developing States held in Apia, Samoa, in 2014.)
Benin on behalf of LDCS highlighted the need for structural and economic transformation in the LDCS, and wanted the addition of a new paragraph in the declaration to reflect this, based on the language in the Istanbul Programme of Action. It stressed the "seamless connection between the MDGs and Post-2015 development agenda" and wanted the reference to LDCs added to several paragraphs. Benin also wanted language on the economic pillar strengthened throughout the Declaration. The Group further wanted to see strong reference to agriculture and food security in the form of an additional paragraph.
(The Istanbul Programme of Action for 2011-2020 was adopted at the Fourth UN Conference on the LDCs in 2011 in Istanbul.)
Brazil said the text of the preamble "needs to be redrafted … in order to reflect the concept of sustainable development and its three dimensions under each heading in a balanced way".
Several developing countries wanted mention of the connection between the MDGs and the Post-2015 Development Agenda and a reference to "unfinished business" of the MDGs that captures the unmet commitments.
CBDR, UNIVERSALITY AND THE RIGHT TO DEVELOPMENT
The current negotiations on the Declaration expectedly saw fault-lines emerge on the specific mention of Common but Differentiated Responsibilities (CBDR) as part of the Rio Principles that are affirmed in the current document under paragraph 10. Several developed countries, most notably the European Union, made a bid to delete the reference. The developing countries argued strongly in favour of retaining the reference in paragraph 10, which currently reads:
"The new Agenda is guided by the purposes and principles of the Charter of the United Nations, including full respect for international law. It is grounded also in the Universal Declaration of Human Rights, international human rights treaties and other instruments such as the Declaration on the Right to Development. We reaffirm all the principles of the Rio Declaration on Environment and Development, including, inter alia, the principle of common but differentiated responsibilities".
(On CBDR please also see Post-2015 development agenda – India speaks out on 'Common but Differentiated Responsibilities' TWN Info Service, 25 June 2015.)
The G77 and China added that it wanted reference to "shared responsibility" in paragraph 31 deleted "which dilutes the differences between the developing and the developed countries and contradicts the essence of the principle of CBDR". It went on to elaborate at length on the issue of CBDR and said, "for the Group, an unequivocal reaffirmation of this principle as an overarching principle applicable to the whole agenda is a non-negotiable".
The Statement went on to say, "CBDR is an internationally accepted principle reiterated in numerous internationally accepted outcomes agreed upon by all of us at the highest political levels, most recently at the Rio+20 Conference … and was reaffirmed by our leaders as a principle applicable to the post-2015 development agenda in the outcome document of the Special Events on MDGs. It is also a principle … agreed in the report of the OWG-SDGs, which is the basis for (and has been incorporated into) our current work. It was also reaffirmed by Ministers in the meeting of the High Level Political Forum last year".
The G77 statement drew attention to the argument that there is a contradiction between universality and CBDR saying it is a "disingenuous argument". "In fact CBDR is an acceptance that all Member States have responsibilities for global sustainable development, no matter whether you are one of those States with extensive means or whether you are a State with the least. CBDR reinforces universality and does not detract from that principle. However, universality does not mean uniformity in obligations" the Group stressed.
Benin on behalf of the LDCs took the CBDR argument even forward and argued for a Differential and Preferential Treatment for the LDCs. This has been a longstanding LDC demand throughout the negotiations.
Brazil said that while it welcomed the reference, in paragraph 10, to CBDR, "whose inclusion in this Agenda is "non-negotiable" for developing countries, as clearly stated by the G77 and China Chair in the closing of the Addis Conference … "it is not enough to just mention the principle. We need to mainstream the concept of differentiation throughout the text, as we did for the SDGs, in line with the mandate contained in the Rio+20 Outcome Document."
Egypt said "we note with satisfaction the references to CBDR, the right to development, the respect of the national policy space, and the condemnation of the occupation. In this regard we want to reiterate the importance of keeping the reference to the principle of CBDR as we see it is relevant to the context of the agenda. Concerning the right to development, we insist on keeping the reference to this right in both paragraphs 10 and 31".
Bangladesh proposed to add to paragraph 30 the right to development in the third line after human rights and to maintain agreed UN language of 'post-conflict countries' instead of 'countries emerging from conflicts'.
Indonesia said "we are pleased to see the principle of CBDR in Para 10 … the principle of CBDR should be the basis for the Post 2015 Development Agenda and therefore this formulation should be strengthened by deleting the word "inter alia" in this paragraph.
The EU articulating the predominant view of developed countries, suggested "in paragraph 5, we should spell out clearly that the agenda is underpinned by the principle of universality, transcending the traditional North/South divide and involving the entire world. Universality comes with the complementary notion of differentiation which requires us to take into account different national circumstances, capacities and priorities".
In an earlier statement the EU had said for some sections of the Declaration – particularly 'Our shared principles', 'The new agenda' and 'Implementation' – "there is still room for improvement in terms of coherence, balance and consistency" and expressed concerns on "the need to reaffirm the principles of the Millennium Declaration, and on the other hand the problematic references to CBDR, policy space, cultural values and right to development".
The EU went on to say "we reiterate our position on CBDR, which cannot apply as an operational principle for the whole agenda. It should not be singled out among the Rio principles".
The EU's statement was expectedly in keeping with the continued resistance of the USA, EU and several other developed countries to any mention of CBDR, the right to development and policy space which are crucial needs for and articulated repeatedly by developing countries.
OTHER CRITICAL ISSUES
On official development assistance, the G77 and China said, "while paragraph 34 of the declaration recognizes the importance of Official Development Assistance (ODA), it would be necessary to also recognize the commitments that have previously been made by developed countries in this regard" and proposed specific language change.
There was also some discussion in relation to language on migration. But while the G77 and China highlighted the need for further strengthening by adding "regardless of their migration status" in paragraph 37, the EU wanted an explicit reference to the "contribution of well-managed migration and migrants as an enabler to inclusive growth and sustainable development" as well as a reference to the challenges e.g. by adding "including the fight against migrant smuggling and trafficking, in particular by combating criminal networks". The difference in approaches reflects the global reality of sources and destination of migration today.
Issues related to references to "family", "universal coercive measures" and "foreign occupation" were also contentious and received several mention in Member States' statements.
The G77 and China stressed that, "the Group remains concerned at the omission of language in the declaration which addresses the issue of 'unilateral coercive measures' and the impact that these have on the full achievement of economic and social development. Agreed consensus language drawn from paragraph 26 of the 'Future We Want' should be utilized to address this issue."
(Future We Want is the outcome document of the Rio+20 Conference 0n Sustainable Development held in Rio de Janeiro, Brazil in 2012.)
At the end of the discussion on the Declaration, several civil society groups were apprehensive that there could be a race to the bottom in dropping critical references on both sides as a result of compromises, for example between CBDR and full sexual and reproductive health and rights.+
Copyright Third World Network – www.twnnews.net All Rights Reserved
Paul, thanks for sharing this
D. Tola Winjobi (PhD)
Fellow, Fundar Centro de Analisis a Investigacion, Mexico;Fellow, Center on Democracy, Development & the Rule of Law, Stanford University;
Principal Coordinator, CAFSO-WRAG for Development;
Convener, Campaign 2015+ International;
Justice of the Peace.
+234 80 306 18326 +234 80 820 08222
tolawinjobi58@yahoo.com
https://www.facebook.com/tolawinjobi58
https://www.linkedin.com/pub/tola-winjobi/20/b6/952
http://www.internationalpeaceandconflict.org/profile/TolaWinjobi
Subject:   TWN Info Service: Post-2015 Development Agenda: Concluding negotiations amidst differences
To: "CPG4SD" <CPG4SD@googlegroups.com>Paul Quintos
IBON International
3rd Flr., IBON Center
114 Timog Avenue,
Quezon City 1103
Philippines
Telefax: +63 2 9276981
Skype ID: paul.quintos
Websites: iboninternational.org
peoplesgoals.org
——————————————————————–
.
 http://www.unric.org/nl/vn-wat-en-hoe/17
.
 —————————————————————————————
Post-2015 Synthesis Report of the Secretary-​General RELEASED
Dear all,
An advance unedited version of the synthesis report is now available online here. 
The report will be available in all official languages later this month.
**BRIEFING ON THE SYNTHESIS REPORT TODAY**
There will be an informal meeting of the General Assembly today, 4 December 2014 at 10:00 A.M., to hear a briefing by the Secretary-General on his synthesis report on the Post-2015 Development Agenda. 
A letter from the President of the General Assembly, dated 28 November 2014, was sent to all permanent representatives and permanent observers.  
The meeting can be viewed live via UN WebTV, online here.
–
Leida Rijnhout
Director for Global Policies and Sustainability
EC register for interest representatives: Identification number 06798511314-27
The European Environmental Bureau (EEB) is the environmental voice of European citizens, standing for environmental justice, sustainable development and participatory democracy. We want the EU to ensure all people a healthy environment and rich biodiversity.
——————————————————————————————————–
Internatio​nal Community Must "Set Sights Higher" On Developmen​t – Post-2015 agenda must leave no one behind, panel hears
Dear All,
HELEN CLARK SPEAKING AT A PANEL EVENT ON TRANSITIONING FROM THE MDGS. PHOTO: DYLAN LOWTHIAN/UNDPUNDP Administrator Helen Clark today said there was "substantial unfinished business" on the Millennium Development Goals (MDGs), which must be carried through to next development agenda set to succeed them in 2015.
Speaking at a panel discussion, Miss Clark said that while the 2014 MDG Report released earlier this week showed a lot of progress, that progress had been "uneven". Many around the world continued to live in extreme and degrading poverty, she added.
With just over 500 days to go before the MDG deadline, Miss Clark called on the international community to make the most of the time remaining to accelerate progress and build resilience within countries to sustain results already achieved.
Noting that the MDGs had inspired global action because they were "few in number, clear in objective and easily measurable", Miss Clark said the transition to the Sustainable Development Goals (SDGs) should draw upon the lessons of the MDG experience and make the best use of structures and frameworks already in place for accelerating progress.
As the MDG "scorekeeper" at the national level, UNDP had partnered widely with developing countries, the panel heard. Building on this experience, and given sufficient resources, UNDP planned to work with governments to set baselines for the post-2015 agenda, and identify gaps to be addressed.
Elsewhere, Miss Clark highlighted the particular success of the MDG Acceleration Framework (MAF) in Tanzania, where it prompted the expansion of a social safety-net programme to cover 1 million of the poorest households by 2015, against an original target of 220,000 households by 2017. Strong support of the World Bank for the MAF process and action plans was "very important", she said.
Results such as those achieved in Tanzania were the outcome of a an unprecedented partnership of actors, and countries were increasingly using the Framework to go beyond the MDGs and tackle priorities likely to figure in the post-2015 agenda, including inequalities, economic empowerment of women and non-communicable diseases, among others.
The experiences of MDG acceleration would position countries well as the moved to implementation of the post-2015 agenda. "With clear goals and targets, strong national and local ownership and, focused action plans and capacity built for implementation, mountains can be moved to achieve the MDGs and future SDGS", Miss Clark said.
To view the UN 2014 MDG report – please: http://www.undp.org/content/undp/en/home/librarypage/mdg/the-millennium-development-goals-report-2014.html
Contact Information
Dylan Lowthian tel. +1 212-906-5516 email dylan.lowthian@undp.org
—————————————————————————————————
Invitation to join call to include migrants and migration in the post-2015 developmen​t agenda
Dear friends,
There is a call for                            organizations to sign on to the 'Stockholm                            Agenda'  on migrant and migration-related                            goals and targets in post-2015 global and                            national development agendas.
During                          the CWWM 5, in our collective statement "The                          Stockholm Affirmations: Deepening and                          Broadening Advocacy", we affirmed the                          following points, among others:
• the continuation of our                            collective analysis of the root causes of                            forced migration, and the churches' role in                            seeking development justice; and the                            formation of concrete alternatives to the                            prevailing conceptualization of development                            currently discussed in the post-2015                            Sustainable Development Goals process;
• the articulation and                            advancement of an alternative narrative                            informed by faith-based perspectives based                            on the framework of development justice that                            can be deployed to inform and contribute to                            the discourses and the processes of other                            on-going initiatives, e.g. Campaign for                            Peoples' Goals on Sustainable Development;
The CWWM believes that:
 "Even as it is not possible to                            understand the realities of forced migration                            without understanding the                            intersectionalities of racialized, gendered,                            sexualized, and securitized migration, it is                            also not possible to articulate the fullness                            of advocacy without insisting on the need                            for advocacy to be multistranded, inclusive,                            and strategic, while at the same time being                            attentive to the dangers of reproducing                            practices that sustain globalizing                            neoliberal capitalism."
Thus,we encourage people to                            consider putting forward strong                            recommendations for migration (apart from                            what the Stockholm Agenda has                            presented)–and its intersections with human                            rights and development justice–as key                            sustainable development goals now and onward                            but especially post-2015.
For example, we know that
our                            friends from the International Migrants                            Alliance at the forefront of the campaign                            for the Peoples' Goals on Sustainable                            Development (please see APMM's website for                            the articulation of said campaign:http://www.apmigrants.org/home/item/125-a-world-without-forced-migration-migrants-and-development-justice).
Thank                            you very much!
For the CWWM secretariat,
Mervin
Civil-Society-Migration-Stockholm-Agenda-June-2014
—————————————————————————————————
IP orgs Intervention_13th UNPFII_ UN HQ_Post 2015 Dev Agenda May 14
Dear friends,
Glad to send in as attached the joint submission of Asia Pacific Indigenous Youth Network, Cordillera Peoples Alliance, Center for Research and Advocacy, Manipur in Agenda no 7 (d), post 2015 Development Agenda in the recently concluded 13th Session of the UN Permanent Forum on Indigenous Issues held at UN HQ in end May 2014.
best regards,
Jiten Yumnam
Secretary, Center for Research and Advocacy, Manipur
Keisamthong Hodam Leirak, Imphal Manipur NE India 795001
e-add: cramanipur@gmail.com
Ph: 91 9774328712
Voorbeeld van bijlage APIYN CPA & CRAM presentations UNPFII 13th Session May 2013.pdf weergeven
APIYN CPA & CRAM presentations UNPFII 13th Session May 2013.pdf
152 KB
APIYN CPA & CRAM presentations UNPFII 13th Session May 2013
—————————————————————————————————
Green Economy Coalition
All the latest news on the transition to greener and more inclusive economies from the Green Economy Coalition… Check it out. View this email in your browser
  Green Economy Coalition
June update
——————————————————————————————————-
Post-2015 Advocacy Tools: Mini-Site and Translatio​ns
English/Français/Español/Português
The Sustainable Development 2015 (SD2015) programme is a multi-stakeholder engagement programme run by Stakeholder Forum and CIVICUS, in collaboration with UNDESA. The programme provides tools and opportunities for all stakeholders to input to the process and help build a more sustainable future, through five focus areas: raising awareness; increasing engagement; empowering stakeholders; coordinating advocacy; and strengthening governance.
See www.SD2015.org  for more information and resources.
The advocacy toolkit is also available as an interactive, online mini-site. New audiovisual content, updates and analysis will be provided on the mini-site, so keep checking for more details.
Download the toolkit and the guide at:
www.SD2015.org/index.php/engagement-tools/advocacy-toolkit
Français
Le Programme Développement Durable 2015 (SD2015) est un programme d'engagement multipartite mené par Stakeholder Forum et CIVICUS, en collaboration avec le DAES de l'ONU. SD2015 présente outils et opportunités destinés à toutes les parties prenantes afin qu'elles contribuent à cet agenda et aident à construire un futur plus durable, via cinq domaines essentiels: sensibilisation; engagement accru; habilitation des parties prenantes; et renforcement de la gouvernance.
Consultez www.SD2015.org  pour plus d'information et de ressources.
Ce kit est destiné aux organisations et coalitions de la société civile souhaitant influencer l'agenda de développement post-2015, notamment la définition et la mise en œuvre des Objectifs de Développement Durable (ODD).
Partie 1: L'agenda de développement post-2015: de quoi s'agit-il et comment s'y engager? Cette partie expose le contexte des processus post-2015 et identifie les points d'entrée clés d'engagement et d'influence.
Partie 2: Développer une stratégie de plaidoyer post-2015 Cette partie vous guide au-travers des étapes nécessaires pour développer votre propre stratégie de plaidoyer post-2015, sur la base des informations et opportunités identifiées dans la première partie.
Guide 'Travailler avec les médias'
Le guide « Travailler avec les médias » fournit des conseils pour l'utilisation stratégique des médias et des réseaux sociaux dans le cadre du plaidoyer post-2015.
Vous y trouverez des conseils et des orientations sur la manière de cibler vos messages pour une diffusion via la radio, la télévision, la presse et les réseaux sociaux, pour identifier et établir des relations avec les journalistes, pour mener des entrevues et des conférences de presse, et tout cela afin de livrer vos messages de plaidoyer post-2015 à un public plus large.
Téléchargez le kit et le guide sur : www.SD2015.org/index.php/engagement-tools/advocacy-toolkit
Español
El programa de Desarrollo Sustentable 2015 (SD2015) es un programa de múltiples partes interesadas gestionado por Stakeholder Forum y CIVICUS, en colaboración con el Departamento de Asuntos Económicos y Sociales de ONU. SD2015 brinda herramientas y oportunidades a todas las partes interesadas y ayuda a crear un futuro más sustentable, trabajando en cinco líneas principales: promoción; mayor participación; empoderamiento; incidencia y fortalecimiento de la gobernanza.
Consulte www.SD2015.org  para más información y recursos.
Caja de herramientas para la incidencia 
Este manual está destinado a las organizaciones y coaliciones de la sociedad civil que desean influir en la agenda de desarrollo post-2015, incluso en el diseño e implementación de los Objetivos de Desarrollo Sostenible (ODS).
Parte 1: La agenda de desarrollo post-2015: ¿Qué es y cómo podemos participar? Presenta antecedentes completos sobre el proceso post-2015 e identifica puntos de entrada claves para la participación y la incidencia.
Parte 2: Desarrollo de una estrategia de incidencia post-2015 Una guía de los pasos necesarios para el desarrollo de una estrategia propia de incidencia post-2015, con base en la información y oportunidades identificadas en la Parte 1.
Guía 'Colaboración con los medios de comunicación' 
La guía 'Colaboración con los medios de comunicación' ofrece orientación para el uso estratégico de los medios de comunicación y redes sociales para su  incidencia en la agenda post-2015.
Encontrará consejos y orientación sobre la forma de orientar sus mensajes para su difusión a través de la radio, televisión, periódicos y redes sociales; para identificar y construir relaciones con los periodistas; para realizar entrevistas y conferencias prensa; y todo aquello con el fin de difundir sus mensajes de incidencia post- 2015 a un público más amplio.
Descargue la caja de herramientas y la guía en: www.SD2015.org/index.php/engagement-tools/advocacy-toolkit
Português
O programa Desenvolvimento Sustentável 2015 (DS2015) é um programa de engajamento multistakeholder dirigido por Stakeholder Forum e CIVICUS, em colaboração com a UN DESA. O DS2015 fornece ferramentas e oportunidades para todos os stakeholders contribuir dentro da agenda e ajudar a construir um futuro mais sustentável, através de cinco áreas de foco: a sensibilização; o aumento do engajamento; a capacitação dos stakeholders; a coordenação da advocacia; e o fortalecimento da governança.
Veja www.SD2015.org para mais informações e recursos.
Kit de ferramentas de advocacia 
Este kit de ferramentas é para organizações e coalizões da sociedade civil que desejam influenciar a agenda de desenvolvimento pós-2015, incluindo a concepção e implementação dos Objetivos de Desenvolvimento Sustentável (ODS).
Parte 1: A Agenda de Desenvolvimento Pós-2015:O que é e como você pode se engajar? Fornece informações básicas sobre os processos de pós-2015 e identifica pontos de entrada-chave para o engajamento e influência.
Parte 2: Elaborando uma estratégia de advocacia pós-2015 Lhe guia através dos passos necessários para desenvolver a sua própria estratégia de advocacia pós-2015, com base na informação e oportunidades identificadas na Parte 1.
O guia 'Engajando com a mídia' fornece orientação para o uso estratégico da mídia e dos meios de comunicação social no contexto de uma advocacia pós-2015.
Encontrara conselhos e orientações sobre como direcionar suas mensagens para a radio e televisão, imprensa e mídia social; para identificar e construir relacionamentos com os jornalistas; para realizar entrevistas e conferências de imprensa; o tudo a fim de entregar suas mensagens de advocacia pós-2015 a um público mais amplo.
Baixe ao kit de ferramentas e ao guia em:
www.SD2015.org/index.php/engagement-tools/advocacy-toolkit
——————————————————————————————————–
Global dialogue on developmen​t
 Dear All,
Strengthening global governance and rules for post-2015
A core function of the Committee for Development Policy (CDP) is the provision of analysis and policy advice to the Economic and Social Council (ECOSOC) on cross-sectoral development issues and on international cooperation for development, focusing on medium- and long-term aspects. On 7 July during the ECOSOC High-level segment, Professor Sakiko Fukuda-Parr, Vice Chair of the CDP, will deliver a statement on the global governance and global rules for development post-2015. 
In recent years, the Committee has focused its attention on the international and national dimensions of the future United Nations Development Agenda for the post-2015 era. In November 2013, the Committee published a book entitled Alternative Development Strategies for the Post-2015 Era that reviews the MDG agenda and proposes new national approaches on the way forward in view of the persistence of old problems and the emergence of new global challenges.
At its last plenary meeting in March 2014, the Committee considered how global governance and global rules could be strengthened to make them more conducive to development. In this interview with the DESA News team, Professor José Antonio Ocampo, the Chairperson of the Committee, explains the role of the CDP and its contribution to  the global dialogue on the international sustainable development agenda in the post-2015 era.
He also highlights some of the work areas including that related to the least developed countries. "We have the specific responsibility to determine the rules by which countries are categorized as a least developed country and then to follow up on the stories of the countries which have been in that category, including those which have graduated from it", he explains.
In its report on the 16th session to the Council, the CDP reviews the current global partnership for development and proposes innovative ideas on how to reform global governance and global rules for sustainable development. In the view of the CDP, the current approach on the global partnership for development as addressed in MDG 8 is incomplete.
The Committee argues that intergovernmental cooperation should be placed at the center of the global partnership for development, and its role in the achievement of global development goals must not be restricted to the mobilization of resources and technical assistance. Intergovernmental cooperation is essential in the process of setting global policy, rules and norms. The Committee further argues that strengthening global governance and global rules is critical in order to better manage the increasing interdependence among countries, to reduce existing and increasing inequalities in many dimensions, and to guarantee the necessary policy space for countries to pursue their own priorities.
The CDP Policy Note: Global governance and global rules for development in the post-2015 era, to be available in hard copy format in July 2014, provides additional analyses and insights on these issues. It includes practical policy recommendations on the way forward and on strengthening the role of the United Nations in achieving global sustainable development.
In this regard, the Committee proposes five main principles to guide the reforms: common but differentiated responsibilities and respective capabilities; subsidiarity; inclusiveness, transparency and accountability; coherence, and responsible sovereignty. The Policy Note illustrates how these principles could be applied in reforming global governance framework in the areas of international macroeconomic cooperation, environment, international trade, international tax matters, international migration and inequality. The Note also recommends a greater role for the Economic and Social Council in advancing these reforms and stronger accountability mechanisms to monitor implementation.
CDP is an expert body of ECOSOC composed of 24 members serving in their personal capacity.
For more information:
Committee for Development Policy (CDP)
Alternative Development Strategies for the Post-2015 Era
CDP Reports to the Economic and Social Council
CDP Policy Note: Global governance and global rules for development in the post-2015 era
Towards more accountable and effective development cooperation
The Fourth   The Fourth Biennial High-level Meeting of the Development Cooperation Forum
(DCF) will be held on 10 – 11 July at UN headquarters in New York, as part of the High-level Segment of the United Nations Economic and Social Council (ECOSOC).
To prepare for this event, the DCF Germany Symposium on "Accountable and effective development cooperation in a post-2015 era" was held in Berlin, Germany on 20 -21 March, advancing the global dialogue on the future of development cooperation.
At the DCF Germany High-level Symposium, over 170 High-level participants, including 21 ministers, from national and local governments, civil society organizations and academia, parliaments, foundations and the private sector, and international organizations explored effectiveness and accountability of development cooperation in the design and implementation of a post-2015 development agenda in a series of interactive panel discussions and workshops, supported by the analytical work of UN DESA, including on global accountability and the findings of the 3rd global accountability survey.
Efforts to strengthen the effectiveness of development cooperation must continue
Effective development cooperation will be critical for the implementation of a post-2015 development agenda. To have an impact on the ground, it must originate from people's needs and be supported by a continued openness to learn and share lessons, and shape a common language for development cooperation, to engage people and inspire action. Growing consensus on a number of issues addressed at the Symposium revealed readiness among the broad range of stakeholders to look anew at the fundamentals of development cooperation.
More needs to be done to ensure traditional ODA effectiveness and responsiveness of all actors to new challenges, and to provide a local enabling environment. The variety of approaches and lessons from different actors on how development cooperation can be delivered in an effective, coherent and accountable way and better respond to changing development needs are key inputs to the design and implementation of a post-2015 development agenda.
Global accountability for development cooperation is key to incentivize progress on all fronts
The promise of sustainable development results is the most powerful motivation for global accountability for development cooperation. To mobilize action and build positive pressure for change – to engage and to deliver on commitments – robust and inclusive monitoring and accountability activities for more and effective development cooperation must support the realization of the renewed, inter-governmentally agreed global partnership for development.
It is against this backdrop that delegates discussed the contours and features of a primary or basic global monitoring and accountability framework for development cooperation. Such a framework should engage all actors and enable them to contribute. It should link to existing national, regional and global efforts to track progress on development cooperation commitments – of a quantitative and a qualitative nature. The wealth of experience of the full breadth of development actors on how to deliver can provide critical lessons for its design.
The 2014 Development Cooperation Forum
The DCF Germany Symposium served as the final preparatory event for the 2014 Development Cooperation Forum. The 2014 DCF will provide an opportunity to advance the global dialogue on the future of development cooperation in the post-2015 agenda. It will also contribute to develop policy recommendations on a range of issues, among them: aid quantity and quality and the changing role of official development assistance (ODA), the engagement of the diversity of development cooperation actors and its implications at the country level, South-South cooperation, functioning of a renewed global partnership for development, mutual accountability and transparency, and global monitoring and accountability for development cooperation.
For more information:
Development Cooperation Forum Accountable and effective development cooperation in a post-2015 era Third Global Accountability Survey on Mutual Accountability
Open Working Group Co-Chairs determined to "get job done"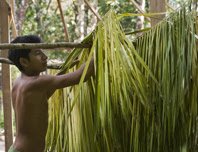 The   The Open Working Group on sustainable development goals completed its twelfth session from 16 to 20 June and will now get ready for the next set of meetings. First up is the informal informals on 9-11 July, followed by five days of its last session taking place on 14-18 July.
At the Co-Chairs morning meeting with Major Groups and other Stakeholders on the first day of the session, the Co-Chairs stressed their determination to "get the job done". They noted that there is a lot of competition for ideas, which poses challenges. But Ambassador Macharia Kamau, one of the Co-Chairs, also said that "we are determined to make everyone as happy as we can."
The Group completed its first consideration of the zero draft of the sustainable development goals prepared by the Co-Chairs, which contained 17 goals and 212 targets. Member States universally found the zero draft to be a good basis for their work.
The Co-Chairs said they would provide the Open Working Group with a "tweaked" zero draft, which would involve streamlining the targets to reach a manageable number. They expected to be able to share the document by Monday, 30 June.
There are only eight remaining working days to finalize the report and reach agreement on the goals, including 3 days of informal informals on 9-11 July and 5 days of the last sessions of the OWG on 14-18 July.
For more information:
Thirteenth session of the Open Working Group on Sustainable Development Goals
Advancing cooperation on international tax matters
   On 5 June, ECOSOC held a one-day meeting to consider international cooperation in tax matters, including its contribution to mobilizing domestic financial resources for development and the institutional arrangements to promote such cooperation.
A substantial number of 30 representatives from national tax authorities and ministries of finance, representing 27 countries[1], including 19 developing countries, participated in the meeting. The meeting was also attended by 13 members of the Committee of Experts on International Cooperation in Tax Matters (the Committee) and numerous representatives of international and regional organizations, academia, civil society, and the private sector.
During a short opening session, the Chair of the Committee briefed ECOSOC on the outcome of the 9th session of the Committee (Geneva, 21-25 October 2013). It was followed by a brief oral report by the Secretariat on further progress achieved in strengthening the work of the Committee and its cooperation with concerned multilateral bodies and relevant regional and sub-regional organizations, which focused on the follow-up activities of the Committee, as well as progress in developing and implementing the UN capacity development programme on international tax cooperation.
Subsequently, the meeting featured a panel discussion on "Current issues on the agenda of international organizations" with the participation of major international organizations active in the tax area, such as the IMF, OECD and the Inter-American Centre of Tax Administrations (CIAT). The discussion revealed that there already was great progress in cooperation between various organizations involved in the area of international taxation and demonstrated that all the organizations were keen on further enhancing their mutual cooperation despite different memberships and mandates.
The afternoon session began with an interactive discussion on "Current issues in domestic resource mobilization for development: Base erosion and profit shifting", which featured briefings on several initiatives undertaken at the international level to address these areas of concern, including the work of the UN Subcommittee on Base Erosion and Profit Shifting Issues for Developing Countries, the OECD Project on BEPS, as well as the UN capacity development project on tax base protection for developing countries. It was followed by a presentation by a representative of tax authority of Thailand on how base erosion and profit shifting issues affected her country.
The last panel discussion focused on "Extractive industries taxation issues for developing countries". It included two presentations of country experiences and lessons learned, namely by Chile and Norway, followed by an overview of work undertaken in this area by the IMF, as well as the UN Subcommittee on Extractive Industries Taxation Issues.
The meeting served its main purpose of facilitating an inclusive and broad-based dialogue on international tax cooperation with the participation of all relevant stakeholders, including representatives of national tax authorities. It succeeded in bringing to the forefront the key issues of concern to developing countries and discussing them in the context of financing for sustainable development and the post-2015 development agenda.
[1] Azerbaijan, Bahamas, Bolivia, Brazil, Chile, Congo, Costa Rica, Ecuador, France, Germany, Ghana, Morocco, New Zealand, Nigeria, Norway, Poland, Qatar, Senegal (2), Serbia, Spain, Thailand, Turkey (2), Turkmenistan, Uruguay, United States, Zambia (2), Zimbabwe.
For more information:
Special Meeting of ECOSOC on International Cooperation in Tax Matters
Email: gracesabiri@gmail.com     Phone number: +254726152099Skype: grace.mageka2          Twitter:@MagekaGrace or @Gmagekahttp://about.me/gracemageka
Youth champion for post 2015 Development Agenda Kenya at Voice Africa's future

UNEA Communications Volunteer/Secretariat for the United Nations Environmental Assembly,coordinated by the UNEP Division of Communications and Public Information.

Kenyan Delegate For The First Euro African Youth Parliament  Berlin,German 2014.

East African Regional Coordinator: African Youth Association of  Non-Governmental Organization

GSSD Communication Volunteer: UNEP Global South to South Expo 2013,Hosted by UNEP at the United Nations Offices Nairobi UNEP Headquarters,Nairobi,Kenya.

 
"According to me Success isn't just about what I accomplish in my life, it's about inspiring others" I am passionate about inspiring and empowering souls" to achieve their God-given dreams. My aspirations is to inspire young people greatly to develop skills and networks to build their countries and communities.I have always surrounded myself with mentors and success models, and I have realized that they have been a critical component in getting me to where I am today. Along these lines, I believe that we become better leaders by teaching what we know, and always try to put this practice to work with people who are willing and excited to be mentored so as to gain leadership experience and understand the importance of developing strong character,Improve the ability to communicate, work with others and accept alternative people views and backgrounds.
——————————————————————————————————–
ENB on the Side – First UN Environment Assembly of the UN Environment Programme – Issue #3
Having trouble viewing this email? Please try our Browser Version
ENB on the Side
Coverage of Selected Side Events at the First UN Environment Assembly (UNEA) of the UN Environment Programme (UNEP)
Issue No. 3 – Thursday, 26 June 2014
Events convened on Wednesday, 25 June 2014
Multiple Benefits from Short-Lived Climate Pollutant Reductions
Presented by the Climate and Clean Air Coalition (CCAC)
——————————————————————————————————-
[Beyond 2015:314] B2015 webinar Monday/Lun​es/Lundi 30 June  – analysis of OWG12
(Español abajo) (Francais ci-dessous)
On Monday 30 June at 9am New York time (3pm CET), there will be a webinar with Naiara Costa (Beyond 2015 Advocacy Director), Arelys Bellorini (Beyond 2015 UN Working Group and World Vision International), Sowmyaa Bharadwaj (Praxis India), George Ndungu (B2015 Co-Chair and Organisation of African Youth) and others from the campaign who were at OWG12. This will be an opportunity for B2015 participating organisations to hear feedback and analysis of OWG-12, and discuss future plans.
If you would like to register for the call, please email me on fhale@beyond2015.org.
—-
El lunes 30 de junio a las 9.00 EDT (15.00 CET), habrá un webinario con Naiara Costa (Directora de Incidencia, Beyond 2015), Arelys Bellorini (Grupo de Trabajo de B2015 sobre ONU, y World Vision International), Sowmyaa Bharadwaj (Praxis India), George Ndungu (Co-Presidente de B2015 y Organisation of African Youth), y otros quienes estuvieron presentes en Nueva York la semana pasada. El webinario será una oportunidad para organizaciones participantes de Beyond 2015 de compartir el análisis de la 12a reunión del Grupo de Trabajo Abierto y los próximos pasos.
(El webinario se llevará a cabo en inglés.)
Para inscribirse, enviar un mensaje a fhale@beyond2015.org
—-
Lundi le 30 juin à 9h EDT (15.00 CET), webinaire avec Naiara Costa (Directrice de Plaidoyer Beyond 2015), Arelys Bellorini (Groupe de Travail de B2015 sur l'ONU et World Vision International), Sowmyaa Bharadwaj (Praxis India), George Ndungu (Co-Président B2015 et Organisation of African Youth). Ce webinaire sera une opportunité pour les organizations qui participent à Beyond 2015 de partager l'analyse de la 12eme réunion du Groupe de Travail Ouvert et les prochains pas dans le processus.
(Le webinaire aura lieu en anglais.)
Pour vous inscrire, veuillez envoyer un message a fhale@beyond2015.org.
——————————————————————————————————–
Post 2015 Development Agenda
From: alyson@eminence-bd.org
Subject: Bangladesh Summit on Sustainable Development August 17-19, 2014
Reply-To: alyson@eminence-bd.org
The Bangladesh Summit on Sustainable Development will take place in Dhaka, Bangladesh on August 17-19, 2014. The organizers proudly announce the 'Mission for 100 Years' as this year's event theme. The summit will serve as a platform for civil society members, key government actors, donor partners, academia and national and international researchers to share and justify their views on a post-2015 Sustainable Development agenda and policy framework. Through facilitating debates among the participants, the conference aims to develop pathways to attain a sustainable development agenda, particularly for developing countries. You are cordially invited to join this international gathering as a presenting author, partner, sponsor, or concerned civil society member. Let's make our future better.
Having trouble viewing this email? Please try our Browser Version.
A compilation of items recently posted to the Post-2015 Policy & Practice knowledgebase of international activities on the post-2015 development agenda
Latest News – 24 June 2014
————————————————————–
Post-2015 – What Comes After the MDGs  "The Principle of Common but Differenti​ated Responsibi​lities and the SDGs

The Principle of Common but Differentiated Responsibilities and the SDGs
by post2015
Written by Alvin Leong (LLM, JD), Fellow at Pace Center for Environmental Legal Studies. He can be contacted at aleong@law.pace.edu
The Group of 77 and China (G-77 & China) have advocated for the inclusion of common but differentiated responsibilities (CBDR) as an "overarching principle" of the SDGs. However, many developed countries object to such inclusion and take the position that CBDR is a principle that is limited to the field of environmental protection, and thus cannot be an "overarching principle" for goals that seek to integrate the economic, social and environmental dimensions of sustainable development.
Full article:  URL: http://wp.me/p2kjtP-1n9
Trouble clicking? Copy and paste this URL into your browser:
http://post2015.org/2014/05/27/the-principle-of-common-but-differentiated-responsibilities-and-the-sdgs/
——————————————————————————————————-
Post 2015 Development Agenda
Subject: Updated Assessment for OWG 12: Economic Analysis of Post-2015 Goals
Reply-To: Sarah Czunyi <sarah@copenhagenconsensus.com> 
The Post 2015 Consensus has just released an updated benefit-cost assessment of the draft targets for the 12th session of the Open Working Group.  
In the current document, 20+ of the world's top economists have made a preliminary assessment of the 212 targets in the 12th OWG session paper. These have been ranked from "phenomenal" to "poor," in terms of which targets will do the most social good relative to their cost. While it is measured in dollars, this is not just about money – it also incorporates the costs and benefits of for instance health, welfare and environmental protection. 
This new analysis is a precursor to more detailed benefit-cost research which will be released later in the year. 
Hard copies of the new report will be distributed at the OWG session from Monday, June 16th. 
SARAH CZUNYI
Project Manager / Copenhagen Consensus Center
M: +36 704 187211 or +1 718 717 2539  / Skype: sarah.consensus 
Subject: 2 new reports: Technical guidance on choosing targets for reducing natural disaster risk AND The future framework for disaster risk reduction: a guide for decision-makers
Reply-To: Emma Lovell <e.lovell@odi.org.uk> 
Dear Post-2015 readers, 
I would like to advise you of two new publications. 
1.       A new ODI publication on The future framework for disaster risk reduction: a guide for decision-makers 
2.       A joint Overseas Development Institute (ODI), Risk Management Solutions (RMS) and Centre for Research on Epidemiology if Disaster (CRED) University of Louvain briefing paper providing Technical guidance on choosing targets for reducing natural disaster risk   
1.       The future framework for disaster risk reduction: a guide for decision-makers is organised into a set of modules, each representing important aspects of the successor to the existing Hyogo Framework for Action (HFA). By presenting evidence in the form of data, facts and summary messages, the modules highlight what should be covered by a new agreement.
There are seven modules:
• Making the case
• The architecture
• Financing
• Vulnerability and inclusion
• Climate change
• Conflict and fragility
• Stakeholders and leadership.
This document is intended as a living guide – a beta version. Not only does the production team welcome comments, corrections, ideas and recommendations, we also plan to add modules in the future based on demand and how the discussion unfolds. A module on transparency and accountability and one on the interface between a future framework for DRR and the Sustainable Development Goals (SDGs) are already planned for a future edition. 
Authors: Jan Kellett, Tom Mitchell, Aditya Bahadur, Lindsey Jones, Amy Kirbyshire, Emma Lovell, Virginie Le Masson, Katie Peters, and Emily Wilkinson (ODI) 
This guide is available from: http://www.odi.org.uk/publications/8473-disaster-risk-reduction-drr-climate-change-vulnerability-conflict 
2.       The Technical guidance on choosing targets for reducing natural disaster risk is designed to support Open Working Group (OWG) members in their consideration of targets related to disaster risk management (DRM). It presents a technical assessment of potential targets and explores global trends in disaster losses in the past, along with comments on possibilities for the future. This information should reassure OWG members that DRM targets are measurable. It concludes by reiterating the importance of linking Sustainable Development Goals (SDG) DRM targets with the process of developing targets and indicators for the successor to the Hyogo Framework for Action (HFA), the international agreement on reducing disaster risk. This briefing is part of a wider project assessing the measurement, data and calibration aspects of SDG targets on DRM. A more comprehensive report will be released in July 2014 that will consider potential estimates for the targeted percentage reduction in losses. 
Authors: Tom Mitchell, Debarati Guha-Sapir, Julia Hall, Jan Kellett, Emma Lovell, Robert Muir-Wood, Alastair Norris, Lucy Scott and Pascaline Wallemacq               
This briefing paper is available from: http://www.odi.org.uk/publications/8484-technical-guidance-choosing-targets-reducing-natural-disaster-risk 
With best wishes,
Emma Lovell
Research / Programme Officer
Adaptation and Resilience
Climate and Environment Programme
Overseas Development Institute
203 Blackfriars Road
London SE1 8NJ
United Kingdom
| Tel: +44 (0)20 7922 8232 |
| E-mail: e.lovell@odi.org.uk   | Skype: lovellemma
Keep up-to-date with the latest news and views from ODI: http://www.odi.org.uk/services
The information contained in this e-mail and any attachment(s) may be confidential. It is intended for the named addressee(s) only. If you are not the named addressee please notify the sender immediately and do not disclose, copy or distribute the contents to any other person other than the intended addressee(s).
The Overseas Development Institute is registered in England and Wales – Company No. 661818 – Charity No. 228248. Registered office address: 203 Blackfriars Road, London. SE1 8NJ
Subject: Why a sustainable development goal on climate change is crucial
Reply-To: FIELD <field@field.org.uk> 
Executive Director Joy Hyvarinen explains in this video comment why FIELD believes that it is crucial that the sustainable development goals include a goal on climate change. 
http://www.field.org.uk/videos/a-sustainable-development-goal-on-climate-change 
FIELD – Foundation for International Environmental Law and Development
Twitter: @FIELDLegal
Facebook   /  Third Floor  /  Cityside House
40 Adler Street  /  London E1 1EE 
Tel: + 44 (0)20 7096 0277   /  Registered charity no. 802 934
Company Limited by Guarantee and Incorporated in England and Wales Reg. No. 2463462
——————————————————————————————————–
POST-2015/​UNU-IAS Policy Brief Released
Dear Colleagues,
Please be informed that three Policy Briefs on Sustainable Development Goals have been published by the Project on Sustainability Transformation beyond 2015 (POST2015), United Nations University Institute for the Advanced Study of Sustainability (UNU-IAS) and the Earth System Governance project.
Brief #1 presents a multi-layered  architecture for the Sustainable Development Goals (SDG) which could address universality and diversity simultaneously. Systemic challenges would be addressed at global goals, while targets to guide the actions would be formulated at global level as well as sub-global levels where possible and relevant.
Policy Brief #2 explores this approach in the specific issues in the education and water nexus.
Policy Brief #3 explores three aspects of governance in the ongoing SDG discussion – good governance effective governance, and  equitable governance. By identifying indicators for these different aspects of governance, the brief reflects on the challenges and opportunities which follow if governance becomes a stand-alone SDG or is integrated into other SDGs.
These three Policy Briefs and future briefs can be found at the following website.
http://www.post2015.jp/en/achieve.html
Norichika KANIE, Ph.D.
Associate Professor, Department of Value and Decision Science
Graduate School of Decision Science and Technology, Tokyo Institute of
Technology
2-12-1-W9-43 Ookayama, Meguro-ku, Tokyo 152-8552, Japan
Tel/Fax:  +81-3-5734-2189
Email:   kanie@valdes.titech.ac.jp
Senior Research Fellow, The United Nations University Institute for the
Advanced Study of Sustainability (UNU-IAS)
6F, International Organizations Center, Pacifico-Yokohama
1-1-1, Minato Mirai, Nishi-ku, Yokohama 220-8502, Japan
TEL: 045-221-2300 (ext.2362)
FAX: 045-221-2302
E-mail:  kanie@unu.edu
——————————————————————————————————–
New Release -Discussion Paper on Corporate Social Responsibi​lity
*Apologies for cross-posting*
UNDP MDG Carbon has recently released a new Discussion Paper on 'Corporate Social Responsibility as an enabler of Green Growth and Climate Action' which looks at the role of UNDP and MDG Carbon in helping a host country to establish a CSR Agency, a CSR Strategy and a CSR Fund for sustainable development.
The discussion paper is intended primarily for policy makers, regulators, and implementing agencies to relook at the private sector initiatives under CSR as a driver for green growth and climate action as well to encourage the private sector and organizations interested in CSR to act with national / regional governments to align their CSR efforts with broader sustainable development goals.
Kindly download the Discussion Paper here.
Best regards,
Alexandra
E-mail : alexandra.soezer@undp.org
—————————————————————————————————–
http://post2015.iisd.org/post2015-update/2014-04-02/
——————————————————————————————————
DESA News April 2014: Population and development, Public administration, Partnerships beyond 2015
http://www.un.org/en/development/desa/newsletter/desanews/2014/04.html
——————————————————————————————————
WorldWeWant application form EN
——————————————————————————————————
"Call For Input"  Fwd: The Privatizat​ion of the Post-2015 Developmen​t Agenda 
[Partnersh​ips and the Lack of Accountabi​lity]
Dear civil society colleagues,
At the UN this week, a number of organizations have expressed their deep concerns about "partnerships" and the lack of accountability.
As part of our Cloud of Commitments Initiative, we are eager to work with groups to take action to make partnerships more accountable.  As a first step, we are eager to identify partnerships where there have been problems – particularly in regard to effectiveness and accountability.
Please send us case studies, analyses, or any other information you might have about problematic partnerships. 
We are eager to work with other groups to push partnerships to improve their practices now while the UN continues to discuss improved accountability frameworks.
Looking forward to your response,
All the best,
Jacob
S. Jacob Scherr
Director, Global Strategy & Advocacy
Natural Resources Defense Council
1152 15th Street NW Suite 300
Washington, DC 20005
(o) 202-289-6868
(f) 202-289-1060
(m) 202-812-4766
switchboard.nrdc.org/blogs/jscherr
twitter: @jacobscherr
——————————————————————————————————
Dear  AINA  Members,
The continuation of an inclusive dialogue on Post-2015 is a key mandate given to the UN by its Members States as well as UN Secretary-General Ban Ki-moon. As the Post-2015 Development Agenda process moves into its next phase, we seek to build on the outcomes of the first round of consultations (held in 2012-2013), to ensure the inclusion of a wider range of voices and approaches in the Post-2015 Development Agenda process.
Themes that have consistently emerged from the consultations and Post-2015 discussions—particularly in previous AINA discussions—are the concepts of "inclusion" and "participation" and the importance of including previous marginalized voices in the design, implementation, monitoring and accountability mechanisms for development processes.
To that end, UNICEF, UN Women and UNDP—with support from the Governments of Canada, Peru and the Republic of Korea are co-organizing a global thematic consultation on Participatory Monitoring for Accountability—and how best to include participatory approaches in the Post-2015 Development Agenda.
Firstly, we are conducting an e-discussion on the topic of Participatory Monitoring for Accountability starting 14 April 2014, which can be found on the site dedicated to this initiative: www.worldwewant2015.org/accountability2015
The online consultation will run from 14 April -2 May 2014 focused on three questions specific to participation in the Post-2015 Agenda. We strongly encourage your participation and we invite you to make your voice heard!
Secondly, another key part of the consultation will be the collection of good practices and lessons learned from participatory approaches across the globe.
Individuals, academics, policy experts, and organizations are invited to submit proposals of either Case Studies or Methodologies in relation to Participatory Monitoring approaches. Please see here for information on paper proposal submission:  http://www.worldwewant2015.org/node/432477.
Please note we are seeking practical examples (not theoretical papers) of methods that have be implemented successfully. Additionally, only paper proposals that follow the given template will be considered.
(Link to template here: http://www.worldwewant2015.org/node/432470).
Please note the deadline for submissions will be 2 May and we are not able to offer extensions on this.   Again, we are anxious to hear and learn from your direct experiences with participation and seek your guidance on how we include it in the Post-2015 agenda.
The outcomes of the consultation will be fed into Open Working Group for Sustainable Development Goals decision-making discussions, the Secretary-General's synthesis report and other key Post-2015 key policy discussions and processes.
We hope that you are able to participate in these opportunities and we look forward to learning from you and your experience with participation as an effective development approach. Please visit www.worldwewant2015.org/accountability2015 for more information or feel free to contact me, Tricia Callender, Consultation Manager at tcallender@unicef.org
Best.  Tricia Callender  UNICEF Consultation Manager tcallender@unicef.org
This message was sent by: World We Want 2015, 304 East 45th Street, New York, NY 10017
——————————————————————————————————
Is there anything new with the post-2015 UN Agenda on Sustainabl​e Developmen​t?
What are the Issues?  
As the world is undergoing a major systemic crisis, commitment to redistribution, social well-being and environmental justice is central. However, there is also a need to concretely and positively impact populations in the world at all levels of the social scale.
In light of the above, setting the post-2015 UN agenda faces a number of weaknesses:
First, the assessment of the Millennium Development Goals (MDGs) impact is not over yet. As a result, there is no basis to build upon.  No one knows what worked and what did not work with the MDGs. MDGs' objectives are evidently not achieved as the debates on poverty alleviation continue and development actors seem to look for new tools.
Second, policy issues related to poverty alleviation are of national competence. It appears very difficult to deal with them at the international level. Poverty-related issues must be part of national commitment and of governments' strategic plans that cannot be taken care of by the United Nations.
Third, the methodology for fixing the post-2015 Agenda is not clear. Attainment of the Sustainable Development Goals (SDGs) might also not happen. In fact, inserting environment and social policies in the poverty alleviation debates is not new. Where do these interests come from? How were they put on the UN agenda? The answer seems clear: these are not development issues, but rather post-development policies issues. No country has been able to achieve economic development without polluting and without the sacrifices of generations, we are thinking about industrialization in Europe.
Four, if funds for the MDGs were not available, what will happen with the SDGs? Why will governments invest more than in the past in a period of profound economic crisis?
Furthermore, there are the technical dimensions of the relationship between economic development, environment and social policies. The assumption is that economic development is characterized by different stages of economic activity and that there is a progressive approach to be taken when formulating environment and social policies.
What are the Positions?
In this regard, positions diverge.  They can be summarized as follows:
On the one hand, environmentalists, particularly in industrialized countries, say that sustainable development in general and its environment dimension in particular is compatible with economic competitiveness and growth, even at the early stages of economic development. Therefore, environmental policies are not only compatible but necessary for an economic development that can benefit all generations. For supporters of the environment as a common good, sustainable development must be a priority on the development agenda in spite of its economic costs.
On the other hand, there are those who affirm that environmental protection is an unaffordable production cost, particularly at early stages of development. Environment would even be a "trade hidden barrier" created by industrialized countries to impede the faster access of emerging countries' products to richer markets, thus, impeding economic development of infant industries in developing and emerging economies.
As it regards the elitist market-based approach applied to essential services, namely health and education, the rights-based activists highlight that basic services should be accessible to all, and in particular to the poor. Naturally, a market-based approach would result in private provision of services and more expensive services that would be not accessible for the poorest segments of society.
Our position on environment-friendly production systems
As the global economy functions on the principle of the comparative advantage theory, the idea that countries grow thanks to their specialization in what they can do better in trading in goods and/or services has been generally adopted by countries all over the world.
In practice, such an assumption means that trading in products and services facilitates consumers' access to cheaper products both at national and international levels.
In this perspective, methods and processes of production are central. Industrial production at early stages of development is a polluting activity unless appropriate technology is adopted at the early stages of industrialization. That implies extra costs that will negatively impact prices of products, making them more expensive on the global market and therefore less competitive.
Many industries refuse therefore to use environmentally-friendly technology as they consider it to be an obstacle to their competitiveness on the global market. This position has been often put on the table by emerging economies as well as by developing country governments when it comes to, for example, linking trade rules to environment.
How can we make environmental investments affordable? Is environment a "concern for rich people only"? These questions remain open as the debates continue and in fact there are a number of elements to be tackled.
If we assume that beyond some turning point, the use of natural resources and/or emission of wastes decline as income increases as stated by Kuznets in 1955, then we could also say that the environmental issues have to be read through the lens of (i) types of production and consumption; (ii) reasons for the preference for environmental quality; (iii) institutions needed to internalize externalities; and (iv) increasing returns to scale associated with pollution abatement.
In sum, environmental issues have to be read through the lens of stages of economic development. Unless environmental technologies become affordable and accessible it appears that at early stages of industrial production polluting practices are inevitable.
Access to technology is a key factor. Now, access to technology has a strategic aspect and interests in this sector are diverging, of course, between those who produce technology and those who need to use it but do have the production capacity to innovate, namely developing countries.
Open questions on environment and SDGs
Are the SDGs going to take into account these facets? And how are these challenges to be faced by the international community? Is a progressive time schedule foreseen?
Our Position on market-based approach to basic services
Social policies are needed to ensure equal redistribution of economic growth and welfare. Social policies include several aspects, including access to basic services. It is related to the social justice and access of the poor to education and health.
The Market neglects the principle of social justice and "The right to development that is an inalienable human right by virtue of which every human person and all peoples are entitled to participate in, contribute to, and enjoy economic, social, cultural and political development, in which all human rights and fundamental freedoms can be fully realized…the full range of indivisible, interdependent and interrelated rights: civil, cultural, economic, political and social. This calls for a development framework with sectors that mirror internationally guaranteed rights, thus covering, for example, health, education, housing, justice administration, personal security and political participation.". In practice, the trends towards liberalization of essential services or privatization mean to apply the market-based approach to public services.
By opening essential services provision to foreign private investors and to national private actors, policy makers created two-speed essential services systems – one for the wealthy minority and one for the poor majority. In many cases, the provision of essential services provided by the private sector resulted in increased prices in local markets and made health and education services affordable only to the wealthy.
Furthermore, access to water and energy, for example, in rural areas that does not appear profitable enough for private companies has been reduced over time. Foreign private companies would indeed invest only in areas where there is a return on their investment: rural areas represent in many countries the pockets of poverty and are therefore not "solvent clients" who can pay for such services.
Persistent and growing structural domestic regulatory frameworks gaps, including lack of protection of strategic and essential sectors within the national territories resulting from structural adjustment programs, trade liberalization and disengagement of the State from public services management have set a negative trend in the implementation of the rights of the poor.
Open questions on access to basic services and SDGs
How would the SDGs deal with issues deriving from structural domestic regulatory gaps? How would they manage the market-based approach chosen by many UN Member States to provide health and education services?
Overall challenges
There must be clarity on the proper means to achieve the SDGs, particularly as it concerns funding.  The international declarations have proved their weakness when there are not sustained and followed up by real national commitment and proper redistribution strategies at the national levels.
Resources are available in many countries with high levels of poverty.
The political will to face a fair redistribution of the benefits of globalization, including through health and education public services is lacking.
Access to services is indeed the key for the weaker segments of society. Environment protection will follow as people will have higher incomes and increased awareness of the common good.                        
——————————————————————————————————

http://www.sdgseinventory.org/
http://www.sustainabledevelopment2015.org/index.php/timeline/203-uncategorised/1498-summary-targets-from-proposals-in-sdgs-einventory
———————————————————————————————————————————-
World We Want 2015
QUESTION 1: What importance should child poverty be given in the post-2015 development goals?
Discussion by soshea@unicef.org
Guiding questions for further consideration:
How important is child poverty to eradicate overall poverty, transform economies and achieve sustainable development?
What are main causes and consequences of child poverty? What barriers prevent children from accessing the high quality services they need to develop and thrive?
How can eradicating child poverty contribute to reduce inequalities and accelerate progress towards other development goals?
23 Mar 2014 [ read more ]
——————————————————————————————————–
Post 2015:  Call for applicatio​ns: FUTURE EARTH Engagement Committee – Internatio​nal Council for Science [ICSU] Deadline March 14th
Post 2015: Call for applications: FUTURE EARTH Engagement Committee – International Council for Science [ICSU]     Deadline March 14th
Members sought for FUTURE EARTH ENGAGEMENT COMMITTEE that will connect science and society in decisive period for post-2015 development
Dear Colleagues, 
Members are sought for the inaugural Engagement Committee of Future Earth, the global research platform providing the knowledge to accelerate our transformations to a sustainable world. Future Earth is a 10-year international research programme that will mobilise multi-disciplinary expertise, stakeholders and resources to ensure that scientific knowledge makes a larger contribution to societal debate and decision-making for sustainable development.
The formation of an Engagement Committee for Future Earth takes place at a crucial juncture for global sustainable development. The ongoing definition of Sustainable Development Goals and the prospect of a new global climate agreement at COP21 make this a potentially transformative period, underpinned by an increasing appreciation that the problems of today are global and highly connected calling for an unprecedented collaboration across a wide range of stakeholders.
Future Earth aims to create a step-change in science by co-designing and co-delivering solutions-oriented research for sustainable development with government, business and civil society. Future Earth integrates major international research programmes and projects that have pioneered research on global environmental change over the past decades – DIVERSITAS, the International Geosphere-Biosphere Programme (IGBP), the International Human Dimensions Programme (IHDP) and the World Climate Research Programme (WCRP).
The Future Earth Engagement Committee will be a strategic advisory group, comprising thought-leaders from stakeholder groups including business, policy and civil society. Working together with the Future Earth Science Committee and the Secretariat, its primary purpose will be to foster in-depth and innovative interactions between science and society. The Engagement Committee will provide leadership and creative thinking on how to bridge the gap between knowledge and solutions for sustainable development.
The deadline for applications is 14 March 2014. For more information and to apply, please see our announcement: http://www.icsu.org/news-centre/news/call-for-applications-for-future-earth-engagement-committee
Future Earth is sponsored by the members of the Science and Technology Alliance for Global Sustainability comprising the International Council for Science (ICSU), the International Social Science Council (ISSC), the Belmont Forum of funding agencies, the United Nations Educational, Scientific, and Cultural Organization (UNESCO), the United Nations Environment Programme (UNEP), the United Nations University (UNU), and the World Meteorological Organization (WMO) as an observer.
Anne-Sophie Stevance Science Officer International Council for Science (ICSU)
Future Earth Interim Secretariat
5 rue Auguste Vacquerie, 75116 Paris, France
Tel. +33 1 45 25 67 04 | Fax.  +33 1 42 88 94 31
anne-sophie.stevance@icsu.org | www.icsu.org | www.icsu.org/future-earth
Follow us on Twitter @ICSUnews @FutureEarth Like us on Facebook www.facebook.com/InternationalScience; www.facebook.com/futureearth.info
Visit the Future Earth blog http://www.futureearth.info/
——————————————————————————————————–
Dear All,
6 February 2014 – General Assembly President John Ashe today launched a major effort to harness the support of all 193 United Nations Member States and civil society to formulate a new development agenda with the potential to guide the course of humankind away from poverty for decades to come.
"Like all of you, I am all too aware of the enormous challenges facing our globe," he told an interactive briefing of global civil society representatives from UN Headquarters in New York. "With the 2015 deadline looming, we need to be collectively focused on building momentum for the post-2015 agenda."
Mr. Ashe has made the effort to achieve a new post-2015 development agenda to succeed the UN Millennium Development Goals (MDGs) the hallmark of his year-long Assembly presidency which ends in September.
The MDGs, agreed by world leaders at a UN summit in 2000, aim to slash extreme hunger and poverty, cut maternal and infant mortality, combat disease and provide access to universal education and health care, all by the end of 2015. But these targets will not be reached in many countries and areas, and they will be incorporated in an even more ambitious post-2015 agenda.
"You and your various organizations are the trusted partners of the United Nations," Mr. Ashe said. "As President of the 68th session of the General Assembly, I see no greater task or mandate for my term than to support this vital process of getting the framework and content of the post-2015 development agenda right, so that people everywhere can live in dignity and with opportunities in their societies and economies…"
"I am confident that we can all come together around one global sustainable development agenda, with poverty eradication at its centre and with true ownership from both governmental and non-governmental actors alike."
Mr. Ashe has set six major initiatives to jumpstart progress on sustainable development after 2015. In the coming months he will convene three high-level events focused on women, youth and civil society (6-7 March); human rights and rule of law (17-18 June); and South-South cooperation, triangular cooperation and information communication technology (ICT) for development (20-21 May).
He will also three thematic debates, on the role of partnerships (9-10 April); how stable and peaceful societies can contribute to development (24-25 April); and on the way that water, sanitation and sustainable energy (18-19 February) can contribute to the post-2015 development agenda.
Also addressing today's briefing, UN Deputy Secretary-General Jan Eliasson noted that elaborating a new development agenda has already benefited from an unprecedented and inclusive approach.
"Non-governmental organizations, the private sector, local authorities, trade unions, academics and citizens themselves have all been involved," he said.
"I sense great dynamism in this room. Civil society groups are driving progress across the international agenda. On peace, human rights, inequalities, rule of law, climate change, poverty eradication, sustainable development and many other issues we rely also on you to push for progress among Governments – and generate action on the ground," he added.
"We are at a crossroads on our journey to define the future development agenda. I count on you to continue advancing alongside Governments every step of the way. Civil society organizations are a source of ideas and inspiration. You are key critical development partners, agents of change, and watchdogs."
http://www.un.org/apps/news/story.asp?NewsID=47098&Cr=development+agenda&Cr1#.UvjIx2IhDK1
Ibrahim SIDIBE
Country YPARD-Mali
Stakeholder Forum -  http://www.stakeholderforum.org/sf/outreach/
UN President of the 68th General Assembly, John Ashe, is holding three high-level events and a series of
three thematic debates, to learn more:
http://www.un.org/en/ga/president/68/index.shtml#&panel1-6  (Note you can Twitter your input.)
Related to the high-level meetings and the thematic debates, six Concept Notes have been developed to
provide background information, the CNs can be found here:
http://www.un.org/en/ga/president/68/settingthestage/index.shtml
UNITED NATIONS  MDG'Ls    Report   2012
http://www.un.org/millenniumgoals/pdf/MDG%20Report%202012.pdf
 Dear All,
As a hub of expertise, experience, and innovative ideas, the OECD wants to support the post-2015 development agenda to the best of its ability. To share its knowledge, the OECD has started work on the paper series 'OECD and Post-2015 Reflections.' The series entails an overview paper and 11 elements, each of which focuses on different areas that are crucial for the success of the post-2015 development agenda. For updates, you can subscribe to the page here: http://www.oecd.org/dac/post-2015.htm. For specific papers, already released, along with interviews with the authors, please find links below.
Overview – Beyond the Millennium Development Goals: Towards an OECD contribution to the post-2015 agenda
Element 1 – Keeping the multiple dimensions of poverty at the heart of development
Element 2 – The OECD's contribution on education to the post-2015 framework: PISA for development
Element 3 – Gender equality and women's rights in the post-2015 agenda: A foundation for sustainable development
Element 4 – Enabling Investment in sustainable energy infrastructure
Element 5 – Strengthening National Statistical Systems to Monitor Global Goals
Element 8 – Policy coherence for inclusive and sustainable development
Element 10 – Effective development co-operation: an important enabler in a post-2015 global development framework
Element 11 – Measuring and Monitoring External Development Finance
Ibrahim SIDIBE
Coordinator of the Initiative for Agricultural and Rural de Development in Mali (ARD)
Country Representative Young Professionals' Platform for Agricultural Research for Development in Mali (YPARD)
BP-E: 4630 Bamako, Mali
Kalaban coura Street 200 Door 727
Phone: (00223) 20284223
Mobile: (00223) 76312529
Skype: sidhibe
E-mail: ibrahimsidhibe@gmail.com
Site: www.ypard.net.
UNEPPost2015Paper1KCK.pdf 132 kB   Weergeven   Downloaden
Executive Summary (Zero Draft): Thematic Consultation on Education
in the post-2015 agenda. Envisioning education in the post-2015
development agenda Thematic Consultation on Education in the post-2015
http://www.worldwewant2015.org/node/349169
http://www.worldwewant2015.org/node/349180
http://www.endpoverty2015.org/press/press-releases/
http://www.endpoverty2015.org/ongoing-work/post-2015/
http://www.endpoverty2015.org/en/2012/08/16/children-and-youth-nyc-august/
http://www.endpoverty2015.org/en/category/language/english
http://www.worldwewant2015.org/
http://www.worldwewant2015.org/node/287225
http://www.habitatkalkinma.org/en/haberler/s/128
UK Beyond2015 Bulletin 3_Updated
http://www.worldwewant2015.org/post2015hlp
 Post2015HLP Note November 30 Nov 2012
 Post2015HLP Framing Questions_30 Nov
Kenia Ms Amina Mohamed REPORT ON THE YOUTH DIALOGUE ON POST 2015 MEETING
http://www.kenyayouthnetwork.blogspot.nl/
http://www.scribd.com/doc/117037074/Report-of-the-African-Youth-Survey-on-Post-2015-Development-Agenda
Register your organisation as a MY World partner
and get a unique MY World partner ID and URL link
Register your organisation as a MY World partner
and get a unique MY World partner ID and URL link
Register your organisation as a MY World partner
and get a unique MY World partner ID and URL link
http://partner.myworld2015.org
http://myworldcommunicationstoolkit.101.es/
http://myworldcommunicationstoolkit.101.es/
UN My World (1 ) How…. to give a heads up on MY World website going live
UN My World (2) A Global survey for citizens
http://www.scribd.com/doc/117037074/Report-of-the-African-Youth-Survey-on-Post-2015-Development-Agenda
——————————————————————————————————-
Dear Community of Educators and UN SD Education Caucus Partners,
We have been actively participating in the work to solicit input into the follow-up  from Rio+20, to the on-going call for active participants during the OWG and into the  HLPF, providing various forms of support and input.  Last September 20th with the end of the Commission on Sustainable Development transitioning to the responsibilities of the HLPF, we began a consultation process on what the strategic vision for all of the SDGs would look like using environmental education for sustainability as a crucial lens to the whole.
Background and Context — UNDP Lead Outreach on SDGs
There has been quite a bit of coverage of the Post-2015 activities, analysis, call for participation/input into the process, reports, updates, videos, and more.  I would like to share with you a presentation by Helen Clark, administrator for the United Nations Development Program, in New Zealand about 6 months ago.  It is one of the best descriptions to date of the UN's aims, sustainable development principles and aims, and the process guided by the Open Working Group [OWG] and in particular the High-Level Political Forum.  UNDP interfaces with many issues building the capacity for people to help themselves, help countries design their own systems-strategies-policies and actions, Helen Clark speaking to "Challenges and Opportunities in Making a Better World":   http://www.youtube.com/watch?v=RZvGmPH46os
Opportunities:
If we may, we would like to ask for a few moments of your time to reflect on these few questions and send us your insights and  1-2 recommendations for each question.  As the SD Ed. Caucus continues its drafting work on the strategic vision for the whole of the SDGs Post 2015,  environmental education for sustainability is a lens to achieving the forthcoming, comprehensive global development agenda…
1)  What does that framework look like?
2)  A new view is emerging from the various UN conversations on "The Future We Want" and the SDGs Post 2015, requiring a new agenda that is universal – effecting us all, developed and developing countries.  It is clear that poverty reduction is directly dependent upon environmental sustainability whereby it is common knowledge that extreme poverty and environmental degradation reinforce each other.  From Rio+20 there was a call for the SDGs to cover 3 strands of sustainability: environment – economic – socio-cultural, placing Sustainable Development at the core of the SDGs agenda. In the new agenda, environment is to be embedded into all of the SDGs.  Our advice to the HLPF's key questions -
What should be done? Why?
3)  Among the principles outlined by David Cameron [UK] Co-Chair of the HLPF, there is a need to inspire governments and stakeholders, that everyone has a role to play, one-size does not fit all.  Our strategic vision contribution has to be easy to understand and communicate; the SDGs are measurable; can be widely applied; are grounded in the voices of people and what they are seeking; are consensus-based.  As a multi-stakeholder, intergenerational platform, environmental education for sustainability has a successful [and still growing globally as re-evaluation and transformation is called for] reach back to the 1972 UN Stockholm Conference on the Human Environment Executive Directives to Agenda 21 and additional mandates.
What is our compelling message?
4)  Our UN work on environmental education for sustainability and the topic of creating "Sustainable Societies" is well illustrated through the work of our members.  In encouraging consensus building and concrete action on implementation of the Post 2015 development agenda, The Office of the President of the UN General Assembly (UNGA), John Ashe, has selected the them of 'Ensuring Stable and Peaceful Societies', recognizing the potential of conflict and violence to undermine development progress and peace, emphasizing the need to build stable, peaceful societies as essential in achieving sustainable development.  For example: identifying linkages between sustainable development, peace and stability, integrating them into national development strategies [Post 1992 UNCED in Rio, in 1993 many countries had created national strategies for environmental education and are still thriving) and measuring progress, strengthening economic, political and social institutions to support an inclusive, people-centered  planet-sensitive order of relations; reflecting development challenges for stable, peaceful societies in the post 2015 agenda identifying required capacities and partnerships.  What key ideas and concepts should be included in our strategic vision briefing to member states and stakeholders to achieve the aims of a new development agenda?
Voices Rising… 
We look forward to your insights and recommendations, send to us by Wednesday January 29th.  
We will compile into a briefing offering our advice as the HLPF move forward facilitating consensus on the new development agenda, culminating in the Summit on Climate Change and the General Assembly meeting in the Fall.
All the best,
Pam Puntenney and Bremley Lyngdoh
UN SD Education Caucus Co-Chairs
Co-Coordinators Climate Change
Dr. P. J. Puntenney
Environmental & Human Systems Management
1989 West Liberty
Ann Arbor, MI  48103  USA
E-mail:  pjpunt@umich.edu
Cell:  (734) 330-0238
Voice/Fax: (734) 994-3612
——————————————————————————————————-
 USA, Frans Verhagen, Sustainable Post 2015 Framework transfmnonjusgprincpl3
World leaders receive North-East Asian youth post-2015 declaration 25 March 2013
http://www.undp.org/content/seoul_policy_center/en/home/presscenter/articles/2013/04/25/world-leaders-recieve-north-east-asian-youth-post-2015-declaration/
He encouraged young people around the world to take part in the UN online survey for a better world
at www.myworld2015.org and to join the conversation on the future of global development , www.worldwewant2015.org.
 ———————————————————————————————-
Ms. Hélène H. Oord
Worldview Mission (WM) Chair & Founder
Headquarter EU/NL
 +31 (0) 10-785-7863   Land-line
Skype: helene.oord
E-mail: worldview.mission@gmail.com
E-mail: info@worldviewmission.nl
Site: http://www.worldviewmission.org
Site: http://worldview-mission-oayouth.blogspot.com/
Site: https://sites.google.com/site/youthmdgambassadors/
————————————————————————————————-
Mr. Willice O. Onyango
Ambassador to United Nations to Worldview Mission
WM, Youth Ambassador Coordinator Post 2015 Agenda
Chairperson, -IYC Kenya
E-mail: internationalyouthcouncilkenya@gmail.com
Phone: 0726570757
Skype: willice.okoth
Facebook https://www.facebook.com/owillice
Website http://www.internationalyouthcouncil.com/group/kenya
Twitter http://ja.twitter.com/#%21/owillice
Linkedin, http://www.linkedin.com/profile/view?id=50424764&trk=tab_pro
http://internationalyouthcouncil.com/profiles/blogs/beyond-mdg-framework-exploring-the-potentials-of-youths-and
——————————————————————————————
We encourage you to see these brilliant videos and create your own video and upload Youth Voices in opsot-2015
Our Worldview Mission Ambassadors:
http://worldviewmission.nl/?page_id=70     /  http://worldviewmission.nl/?page_id=3133
Worldview Mission Netherlands workshop 2015-Post Dev Agenda & Poolse logboek Judy Linger(PDF) stichting worldview mission
Contact:     Ravi Karkara karkara@un.org    /     Ntiokam Divine ntiokam2@gmail.com
–

*Worldview Mission  is Standing Up ,* Taking Action* , **Making Noise for the United Nations MDGL's !!!**
http://www.un.org/millenniumgoals/
——————————————————