.
Outcome statement live now – Global Landscapes Forum: The Investment Case
.
—————————————————————————-
.
UN Reflection Series 2016: Development Cooperation, Policy Advice and Middle Income Countries
Dear everyone,
This is the year we start implementing Agenda 2030. To ensure that coherence, coordination and integration are always present in our approaches to advance Agenda 2030, we need on-going conversations and strong collaboration among all relevant stakeholders.
Middle Income Countries are home to five of world's seven billion people and 72% of the world's poorest population. If we are not fully attentive to their development needs, we risk failing to ensure sustainable development by 2030.
How can we reconcile Middle Income Countries' impressive growth rates with challenging inequality gaps? What are the best approaches to embrace traditional and emerging cooperation modalities and partnerships?
Skype:    paulyn.duman
 .
—————————————————————-
.
COP21 Draft Outcome Document
 Dec 14, 2015 , Meredith Lordan <meredith.lordan@alumni.utoronto.ca> wrote:
Congratulations to you for all of your hard work and vision.
With this unprecedented agreement in place, and as we move forward with our advocacy, I am struck — and pleased — by the frequent references to education and training contained therein. I wonder how ensuring education, training, and public awareness, noted in Article 6 of the Convention and Article 8 of the Agreement, might be more transparent and enforceable. The latter challenge is a crosscutting one, with political will being the driving force behind implementation.
Three questions emerge for me.
i) How might the parties to the Agreement share their educational efforts, broadly defined, in a transparent fashion?
ii) What forms might these educational efforts take, especially in terms of community participation, representation, and responsiveness?
iii) If enforcement and public accountability are not part of the final Agreement, what inducements might be offered to encourage effective educational practices?
The great work continues, and I look forward to furthering our work together.
Sincerely,
Meredith Lordan
.

COP21 Draft Outcome Document
Dear Friends and Colleagues,
And an analysis from The New York Times,
All the best,
UNSD Education Caucus Climate Change Delegation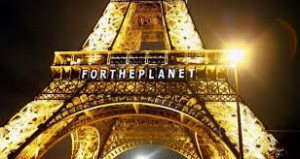 .
.
Dear All for the Education Caucus:
First, I wish to thank you for your tireless efforts to deliver the news and updates to us from the COP21, particularly Pam, Daniella, and Tiahoga. Now, it is truly on our shoulder to carry the core of the global strategy to the world, young and old and rich and poor, as it's matter of our survival, the humanity.
All the best for you and have a pleasant and peaceful Holiday season to configure how best deliver the COP21 agreements and educate our world community. Thanks.
K. C. Kim
Ke Chung Kim, Ph. D., Dipl.-ABFE
Professor Emeritus of Entomology (2008)
Founding Curator, Frost Entomological Museum;
Former Founding Director, Center for BioDiversity Research
Pennsylvania State University, University Park, PA, U.S.A.;
2014 Pathology/Biology Section Award for Lifetime Achievement
in Forensic Life Sciences, American Academy of Forensic Sciences;
Founding Chair, Board of the DMZ Forum, Inc., NY;
United Nations CSD Education Caucus: Member
Home: 213 Morningside Circle, State College, PA, 16803-1347
Email Address: kck@psu.edu; Tel: 814-234-1718;
http://www.ento.psu.edu/Personnel/Faculty/kim.htm
.
Meredith Lordan
.
——————————————————————————
.
Final-Final Outcome for Adoption in September & Open Consultation on SDG Indicators organized by the IAEG-SDGs
.
.
—————————————————————————————
.
Final Summit Outcome Doc / IGN July Side Event Summaries
–
Jeffery Huffines
​NGO Major Group Organizing Partner​
355 Lexington Avenue, New York, New York 10017, USA
PO BOX 933, Southdale 2135, JHB, South Africa
SideEventLeapingIntoaBrightFutureorJumpinginattheDeepEndPreparingfortheImplementationPhaseofthePost-2015DevelopmentAgendaWhatsNext
SideEventPrinciplesforEffectiveImplementationofGoal16NationalCaseStudies
SideEventFitforwhosepurposePrivatefundingandcorporateinfluenceintheUnitedNations
SideEventTimetoUpholdWomensandGirlsHumanRightsinthePost-2015DevelopmentAgenda
Side Event_ What is the role of the UN Organization's Specialized Bodies_
.
——————————————————————————
.
Post-2015: zero draft outcome document
The Zero draft for Sept. is out.  We should come out with civil society response to this…
.
——————————————————————————
.
. 
Analysis of Zero draft of the outcome document for the United Nations Summit to adopt the post 2015 Development Agenda
ate: 19 June 2015
From: Executive Secretary, Convention on Biological Diversity
To: CBD National Focal Points, relevant organizations and stakeholders
Subject: Analysis of Zero draft of the outcome document for the United Nations Summit to adopt the post 2015 Development Agenda Thematic area: Strategic Plan / Biodiversity Targets
Ref.: SCBD/MPO/AF/ACO/fd/84780
NOTIFICATION
No. 2015-070
Dear Madam/Sir,
I am pleased to inform you that the Zero draft of the outcome document for the United Nations Summit to adopt the post-2015 Development Agenda has been made available on the Sustainable Development knowledge platform at: https://sustainabledevelopment.un.org/post2015.  This document will form the basis of discussions within the United Nations General Assembly, beginning next week in New York, and will culminate in a package for adoption at the Summit to be held in September 2015.
At its twelfth meeting, the Conference of the Parties (COP) to the Convention on Biological Diversity (CBD) adopted decision XII/4 with a view to integrate biodiversity into the post-2015 United Nations development agenda and the Sustainable Development Goals.   In paragraph 3 (b) of the decision, the COP requested the Executive Secretary, inter alia: "to continue the collaboration, with key partners, to actively contribute to the discussions on the post-2015 United Nations development agenda and the sustainable development goals, to follow the relevant outcomes and to inform Parties of any major developments related to biodiversity, including potential positive and negative impacts of the proposed goals and targets on biodiversity and ecosystems".  Furthermore, in paragraph (c) of the same decision, the COP requested the Executive Secretary "to support Parties by continuing to engage in the ongoing processes to ensure the appropriate integration of biodiversity and ecosystem functions and services in the post-2015 United Nations development agenda and sustainable development goals and related targets and indicators, and also by continuing to assist Parties in their efforts to integrate biodiversity and ecosystem functions and services into poverty eradication and development".
Pursuant to this decision, the Secretariat has continued its engagement in this process, and has worked closely with other United Nations agencies, as well as the other global biodiversity convention secretariats, to ensure that the outcomes are consistent with and mutually supportive of the commitments under the biodiversity instruments.
I am pleased to share with you a brief analysis, highlighting some key points in relation to the status of biodiversity in the Zero draft, attached herewith. This includes the extent to which the role of biodiversity for sustainable development is included in the Zero draft, some important issues with respect to how the draft Sustainable Development Goals relate to the Aichi Biodiversity Targets, and how national-level commitments might relate to the global aspirations of the Sustainable Development Goals. Please also find attached for your consideration, a document prepared by the Secretariat that suggests how elements of the Strategic Plan for Biodiversity 2011-2020 might be relevant for the mechanisms used in the Sustainable Development Goals for translating the global goals into national actions.
The Secretariat stands ready to assist you further in any way that we can.
The text of this notification is also available on the CBD website at: http://www.cbd.int/doc/notifications/2015/ntf-2015-070-post2015-en.pdf
Please accept, Madam/Sir, the assurances of my highest consideration.
Braulio Ferreira de Souza Dias
Executive Secretary
Secretariat of the Convention on Biological Diversity United Nations Environment Programme
413 Saint-Jacques Street, Suite 800
Montreal, Quebec, Canada
H2Y 1N9
Tel: +1 514 288 2220
Fax: +1 514 288 6588
E-mail: secretariat@cbd.int
Web: http://www.cbd.int
.
.
—————————————————————————–
.
New Report: Six Ways to Make Climate Negotiations More Effective
Dear colleague:
Its key points are:
·         Frustration and anger are growing at the lack of progress and consensus in climate negotiations at the United Nations Framework Convention on Climate Change (UNFCCC). If governments are going to take on meaningful commitments to reduce their greenhouse gas emissions within the context of a new, legally binding climate agreement, it may be necessary to change the working methodology of the UNFCCC negotiations themselves.
·         This policy brief proposes a different process in which all parties can be heard, while fair and effective agreements in the common interest also have a greater chance of adoption.
·         This proposed process includes six ways to make these negotiations more effective: using a single negotiating text; discontinuing "on-screen" negotiations; eliminating the norm that "nothing is agreed until everything is agreed" and dividing the climate change problem into pieces that may be more readily acceptable; giving negotiating roles to ministries besides foreign affairs; establishing a group of states to play the "regime-builder" role; and employing the leadership skills necessary to make this all happen.
Apologies for any duplication.
Sincerely,
John Odell
CIGI Senior Fellow
David Runnalls
CIGI Distinguished Fellow
.
—————————————————————————
.
Post-2015: zero draft outcome document
Dear All,
The zero draft outcome document for the post-2015 summit has been posted on our website at: 
https://sustainabledevelopment.un.org/post2015
This zero draft will be discussed at the upcoming session of the post-2015 intergovernmental negotiations, from 22-25 June. The programme for the session has not yet been released by the co-facilitators. 
All best, Lotta
.
.
Zero draft released of outcome document for the UN Summit to adopt the post-2015 development agenda
Susan Alzner <alzner@un.org>
Date: Tue, Jun 2, 2015
Dear Colleagues,
The zero draft of the outcome document for the UN Summit to adopt the post-2015 development agenda is now posted on the UN DESA Sustainable Development Knowledge Platform.
The direct link is:
https://sustainabledevelopment.un.org/content/documents/7261Post-2015%20Summit%20-%202%20June%202015.pdf
Best regards,
.
———————————————————————————
.
.
ECOSOC NGO Representative at the United Nations
International Presentation Association
211 East 43rd Street, Suite 1207, New York, NY 10017
Phone/Fax: 212 370 0075
——-
Winifred Doherty, Main NGO Representative to the United Nations
 .
.
———————————————————————————————————–
.
.
—————————————————————————————————————————————-
——————————————————————————————————————————————
APMM Position on the OWG Outcome Document
Dear Friends, 
Greetings! 
We are glad to share with you the following short document that serves as our position on the OWG Final Outcome Document. We hope it can reinforce and add on to the critique that the CPGSD released last August. Please feel free to disseminate it to your networks also. Thanks you very much.
 In solidarity,
Aaron Ceradoy
APMM Program Coordinator                
CPG response to OWG outcome document
Migration and the OWG Final Outcome Document
—————————————————————————————————————————————
Dear all,
Inequality is now so high that a woman garment worker earns less in a year than  the Walton family earns every second. Climate change will force 50  million people to migrate from Bangladesh alone. The global crises of  inequality and climate are both caused by our global economy. Together  they threaten the future of humanity. It's time for a new model – a  model of Development Justice. This video explains Development Justice  and the shifts civil society in the Global South demand. It makes the  case for why we need a new development model to address the double  crises of inequality and environmental collapse. If you'd like to use  this video and for citations on statistics used in this video, or dub  this video in your language, email leanne@apwld.org.
———————————————————————————————————
Outcome of 18th BASIC Ministeria​l Meeting on Climate Change
Dear friends..
Ratification of second commitment period of the Kyoto Protocol and capitalization of the Green Climate Fund were also discussed. A joint statement (PFA with the mail) was released after the Ministerial Meeting.
Thanks!
 Joint-statement-18th-BASIC-New-Delhi
 ———————————————————————————————–
.
Worldview Mission Netherlands Workshop 2015-Post Dev Agenda  (PDF) Stichting Worldview Mission
.
——————–
.
*Worldview Mission  is Standing Up ,* Taking Action* , **Making Noise for the United Nations MDGL's !!!**